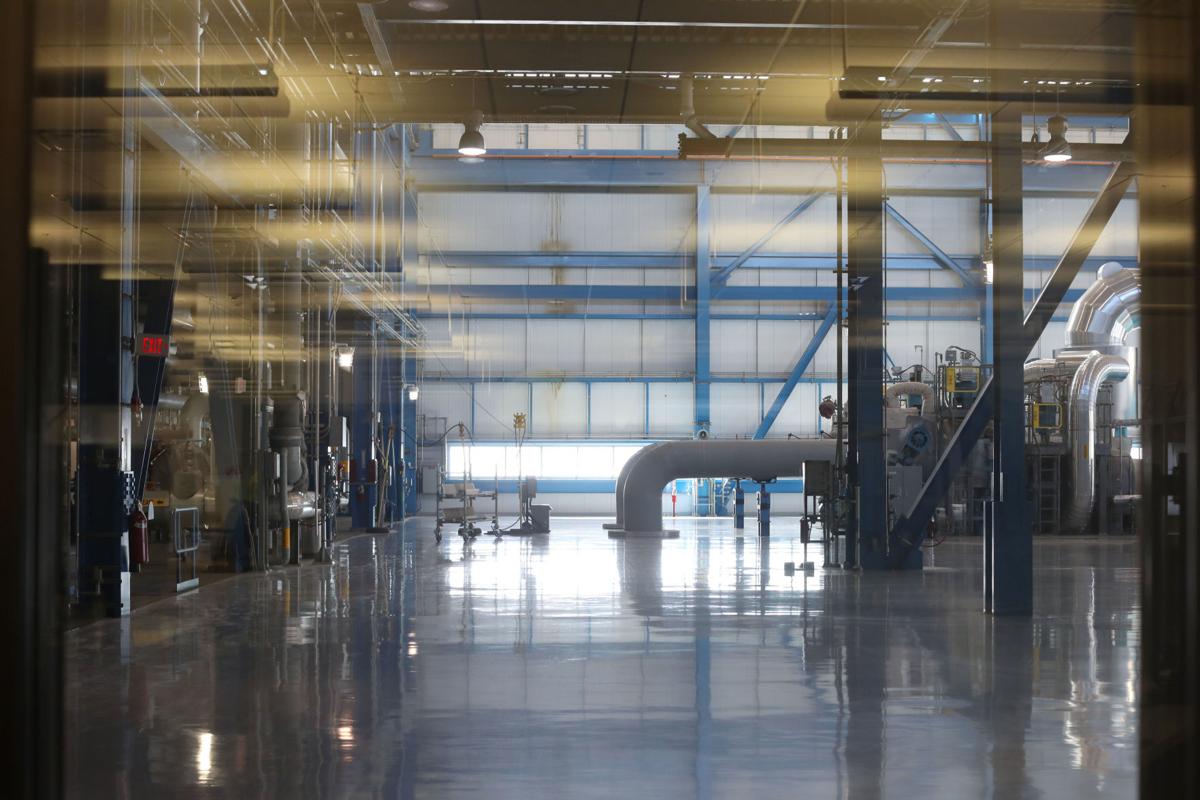 Change can happen in an instant. Or, at least, it often seems that way.
Whether some sort of disruptive, cataclysmic event, a regime change or some immediate shift in public perception, societies measure time in the endings and beginnings of an era, as if an insular event could, on its own, signify the start of something radically different from the time before it.
But change doesn't happen that way. And while a reckoning may one day come when societies are forced to finally adapt, the forces of change are often in motion well before the rest of society is ready to acknowledge them.
Right now in Wyoming, changes that have long been in motion are now reaching a tipping point, as forces beyond the state's control — international commodities markets, the COVID-19 crisis — have become a catalyst for decline. International price wars and the pandemic's influence on demand have brought the state's oil production to its lowest level in generations while coal, a pillar of the state's economy, has continued its precipitous decline faster than anticipated.
But if those efforts fail, is the state ready for what comes next? And if not, how does it get ready?
For the last several weeks, the Powder River Basin Resource Council — a Wyoming-based organization that advocates for the "responsible development of Wyoming's energy resources," per its mission statement — has been working to try to answer those questions through a series of webinars titled Reclaiming & Growing Wyoming's Future. The group intends to provide the "education, tools and resources available for a planned transition to a new, diversified Wyoming economy."
While the webinars covered different subject matter in each — opportunities for the state's future economy, tools to seize them and, most importantly, a briefing on the realities facing Wyoming — the fourth and final webinar, held Tuesday, offered suggestions on how to broach a conversation that has long proven difficult to get started here.
While other mineral-reliant states like Idaho, Texas, Colorado and Montana have found a way to expand their economies in recent decades, Wyoming — surrounded by rapid growth — has been slow to change, with anemic population growth and a budget line that continues to shrink with each ensuing budget cycle. But other states were stubborn once, too, and were slow to recognize the realities of the changing global markets.
"We face fierce competition now," said Ben Alexander, a senior program adviser with the Legacy Resources Fund who has written and spoken extensively on Wyoming's economic future. "Even though those markets have grown and become more efficient and effective, we simply aren't able to employ as many people in those jobs, and that has led to many challenges for rural places trying to sustain employment, retain youth and maintain a standard of living many of us had grown accustomed to."
Grappling with change also means coming to grips with a sense that you're losing something: Economies and cultures — occupations and lifestyles — are intertwined, and people often fight to maintain those identities. While it may not be the most adaptable or resilient method for a community to take, Alexander said, the need to hold on to something is a very real response, and an important obstacle when facilitating change within communities.
It is not a process that can happen overnight, he said: Economic development takes time and discipline, and change often comes with collateral impacts that may not be fully known in the building stages of a new economy. Before we ask people to make sacrifices and cuts, he said, citizens need to ask what's important about Wyoming that they hope to preserve, and let that guide the conversation on how to allocate resources through existing infrastructure, like the Wyoming Business Council.
The problem is that communities looking to change need funding to make that happen and, more importantly, to help create a space to determine their new destinies.
Luckily, there are resources to aid in that transition. Groups like the Just Transition Fund have helped to finance those transitions in places like Colstrip, Montana, and western New York, while other states — like Colorado — have used public financing and state government to help guide those conversations in communities like Pueblo, which transitioned from its industrial past to become an economic powerhouse in southern Colorado through a shift to the legal marijuana industry.
Adapting similar plans to other states, said Chris Markuson, the director of Colorado and State Economic Transition Policy for the environmental and labor-focused BlueGreen Alliance, requires a plan that addresses those transitions not only with intention but also with an open ear to the people most affected by the changes, as well as the community resources to make them happen and a specific timeline for those transitions to take place.
"This allows transition programs to be developed and deployed strategically, providing the maximum utility at a minimum cost during the transition period," he said. "We heard this from workers in coal communities that it was vital for coal workers as well, so that they could make their own plans."
Wyoming Legislature's Blockchain and Technology Committee to meet remotely.


Joint Committee on Minerals, Business & Economic Development to meet remotely.


Bear Trap Forum scheduled in Encampment, featuring a number of candidates for federal office. Will be livestreaming on the Saratoga Sun's Facebook Page.


Democratic U.S. Senate Debates takes place on Wyoming PBS.


None.


None.


Have an event you'd like highlighted here? Email me with the date, time, and place!Wyoming Politics



.


in which we are documenting every single race for the Wyoming statehouse this election cycle. Keep an eye on Trib.com for future entries.


Legislature considers relief package for Wyoming's tourism sector: If adopted, the package would provide up to $2 million in relief for tourism-reliant communities that incurred significant losses from events canceled due to the COVID-19 pandemic (via Trib.com
)


Are they running short of time?: I missed this one when it came out several weeks ago, but I really enjoyed this piece by the Douglas Budget's Chase Vialpando on the challenges of running a U.S. Senate campaign amid the COVID-19 pandemic. (via The Douglas Budget
)


In Wyoming, women rarely get elected to the Legislature. One group is looking to change that: In case you missed it, this is my piece from last weekend on one political action committee looking to reverse the trend of male dominance in Wyoming's citizen legislature. (via Trib.com)Around Wyoming
2020 sees record high for grizzly attacks: Mike Koshmrl's latest on a growing trend in the mountainous and wild regions of western Wyoming. (via the Jackson Hole News & Guide
)


Feds enter new agreement to boost uranium production in Wyoming: While a potential economic boon for the state, environmental groups have expressed their concerns about the deal. (via Trib.com)Eye On Washington
John Barrasso and Mike Enzi
returned to Congress last week and immediately set to work on a Senate response to the Democratic-led HEROES Act that passed the House several weeks ago. An additional stimulus package to the multi-trillion dollar relief package passed several months ago, Republicans still remain about $2 trillion apart from Democrats on the deal, with some, like Enzi, expressing reservations about inflation and the national debt.


and the president for a number of high-profile policy differences she's had with Trump in recent months, including the withdrawing of troops from the Middle East and her support of COVID-19 czar Anthony Fauci, who has often contradicted the president on issues like wearing face masks to stop the spread of the virus.


Have any tips or suggestions to make this newsletter better? Let me know! Call me at 307-266-0634, email me at nick.reynoldolds@trib.com">s@trib.com or follow me on Twitter, @IAmNickReynolds
Get Government & Politics updates in your inbox!
Stay up-to-date on the latest in local and national government and political topics with our newsletter.