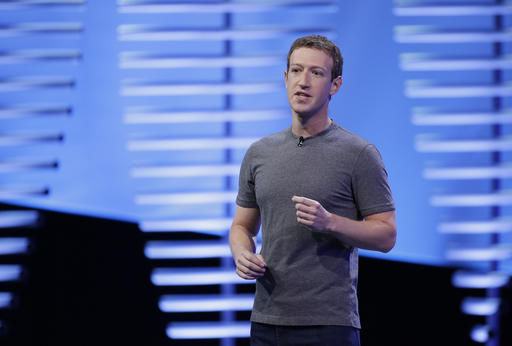 In the time of COVID-19, platforms like Facebook might be the most important tool candidates for public office have at their disposal.
According to 2019 data from Pew Research, nearly three-quarters of the country uses at least one social media platform, with Facebook – at more than 220 million users – leading the way. It's a massive platform for politicians, allowing them to reach any demographic they want at any time.
It also means that the politicians themselves need to be able to engage meaningfully in that platform, using everything from Facebook Live to their own forms of advertising, to get the word out in a world where knocking on doors and shoe-leather campaign techniques are no longer enough.
Social media campaigns, particularly on Facebook, still have a barrier to entry, however. And across Wyoming, many lesser-known candidates who were once able to make up ground with aggressive in-person campaign techniques and face-to-face interactions with voters now, once again, find themselves at a disadvantage.
To run advertisements as a candidate on Facebook, you need to verify each advertisement with the website's management to ensure source transparency and comply with state and federal reporting requirements. If you're a political candidate, you can also apply to have your entire account verified by the website, giving you access to a number of critical tools on the platform while also offering a step up in the website's algorithm.
In plain English, this means more people who don't "like" your page or follow your presence on the websites will be able to view your posts – a critical tool for high-powered candidates and other social media influencers to get their messages out.
In competitive political campaigns, that blue checkmark can be critical.
"Facebook downgrades any posts or ads by pages without that verification, regardless of content," Cory Alpert, a political consultant who specializes in social media campaigns, wrote in an email to the Star-Tribune. "For some races, that doesn't really matter. In super-local races where ads aren't that important and candidates are relying on a small, intimate group of supporters, that downgrading is negated by the community around it.
"As candidates move up the ballot, and it becomes more of a struggle to get attention on social media, other campaigns are likely to have verified pages," he added. "Thus a candidate can quickly have a lower footing."
Some candidates around the state, however, have reported numerous issues in getting verified. While consultants for Republican U.S. Senate candidates Cynthia Lummis and Robert Short wrote in text messages they've had few problems working with Facebook, a number of other Senate candidates say they've faced numerous challenges. Joshua Wheeler, a Republican, said in an interview with the Star-Tribune that it took him five months to ultimately get his advertisements verified, and since, has more than doubled his following despite running the longest campaign in the state. Merav Ben-David, a Laramie-based Democrat running for Senate, says she's been denied credentials from Facebook despite raising the third-largest amount of funds in the race and hiring a private consultant to handle the issue.
And that was after four months of simply trying to get their advertisements accepted by the site, her campaign's digital director, Carisa Stanbury, wrote in an email.
"Our four months of limited access and inability to advertise or even boost our posts greatly restricted access to potential voters, especially during COVID-19 when campaigns nearly fully rely on social media to connect with the public," she wrote in an email. "One must question the power Facebook has on the ability to influence a free and fair election when simple glitches restrict a candidate's reach and Facebook has no direct way of resolving these issues."
While a spokesperson for Facebook provided the Star-Tribune with a lengthy list of criteria for candidates, the digital team for the state Democratic Party has said they have had numerous issues working with Facebook and have received few answers for why their candidates have been denied the ability to advertise or receive that much-needed bump in the website's algorithm. A lack of exposure through the website, they said, limits candidates' ability to attract a following, get their message out and to attract media coverage that can help improve their standings online, essentially giving established incumbents and wealthier challengers an even greater advantage on the website.
"In Wyoming, with a smaller population, a large amount of land nearly exclusively consisting of rural counties and as a minority political party, these effects are magnified," Nina Hebert, the party's communications and digital director, wrote in an emailed complaint to Facebook forwarded to the Star-Tribune. "While Facebook may not be subject to 'equal time' rules (a federal rule requiring that U.S. radio and television broadcast stations provide equal opportunities for opposing political candidates who request it) I would hope that acknowledging and accounting for the inherent unfairness on the electoral process would be a consideration, particularly as candidates' ability to interact with voters offline is severely limited."
In the recent days, party leadership has issued guidance to all their candidates to run through the ad verification process as normal and to try and grow their following organically.
And hope that a blue checkmark requirement to run advertisements – which some have feared – never goes into effect.
Joint Committee on Minerals, Business and Economic Development meets remotely. Joint Committee on Agriculture will also meet remotely.


Monday meetings continue.


Select Committees on Water and School Facilities meet remotely. Governor's weekly press conference to take place.


Joint Judiciary Committee and Joint Education Committee to meet remotely


Education Committee meeting to continue.


None.


Have an event you'd like highlighted here? Email me with the date, time, and place!Wyoming Politics



Campaign season has officially kicked off in Wyoming with the closing of Friday's filing deadline, and the Star-Tribune is getting ready.
We are now planning the contents of our 2020 election guide, which will feature district-by-district breakdowns and ratings of every competitive race in the state, some electoral history and a number of features and profiles of top races and candidates around the state.
.


Wyoming's Legislature faces a $1.5 billion hit and an existential question: Last week's Joint Revenue Committee was bleak, leaving the state facing unprecedented cuts and a likely difficult decision to raise taxes. Now, big questions that lawmakers have avoided in the past will need to be answered to address a gaping deficit in the state budget. (via Trib.com
)


Cody Rep. Sandy Newsome has drawn two challengers for District 24: One of the challengers to the first-term statehouse rep held the seat prior to her election. (via The Cody Enterprise
)


Committee advances bill offering grants to community health centers amid pandemic: Weeks ahead of what will likely be the Wyoming Legislature's second special session of the year, lawmakers on an interim committee advanced a bill Friday that would provide financial aid to the state's community health centers. (via The Wyoming Tribune-Eagle)Around Wyoming
Laramie women charged for ignoring quarantine orders: Four Laramie women – including three University of Wyoming students – face criminal prosecution after they allegedly ignored orders to quarantine after being suspected of having COVID-19. (via The Laramie Boomerang
)


Cody Stampede board says it never agreed to cancel rodeo, wants to move ahead: The rodeo expressed desire to move forward with its summer events, pending approval from the state government, but even the rodeo's own plans are unclear following comments from the board's president that appear to contradict the board's statement. (via Trib.com
)


Warden credits 'hard work' as DOC continues to report no cases: Wyoming's Department of Corrections has yet to report a confirmed COVID-19 case among its inmates, according to the department, even as state and federal prisons nationwide have proven hotbeds of infection. (via WyoFile)Eye On Washington
joined several of his Senate colleagues calling on the U.S. Department of Commerce to reduce the level of Russian uranium exports into the United States – an effort to bolster domestic uranium supplies and reduce the risk of American overreliance on the mineral.


who also signed onto that letter with Barrasso, weighed in on a judge's decision to invalidate leases on BLM land after violating protections regarding sage grouse, saying he was "disappointed in the federal judge's decision to side with environmental activists on this issue."


Alan Rogers, a spokesperson for the Wyoming Outdoor Council, later noted on Twitter the decision came down after the federal government illegally sold oil and gas leases in priority wildlife habitat while actively ignoring the potential impacts.
"The BLM is at fault here and they, not the state, should bear the financial consequences," he wrote.
made waves in international media after criticizing President Trump for raising a conspiracy theory that news talk show host Joe Scarborough murdered an aide while serving as a congressman from the state of Florida in the early 2000s. She also co-signed legislation in solidarity with Hong Kong and voiced vocal opposition to Democratic efforts to allow members to vote by proxy in light of the COVID-19 pandemic.


Have any tips or suggestions to make this newsletter better? Let me know! Call me at 307-266-0634, email me at nick.reynolds@trib.com or follow me on Twitter, @IAmNickReynolds
Get Government & Politics updates in your inbox!
Stay up-to-date on the latest in local and national government and political topics with our newsletter.