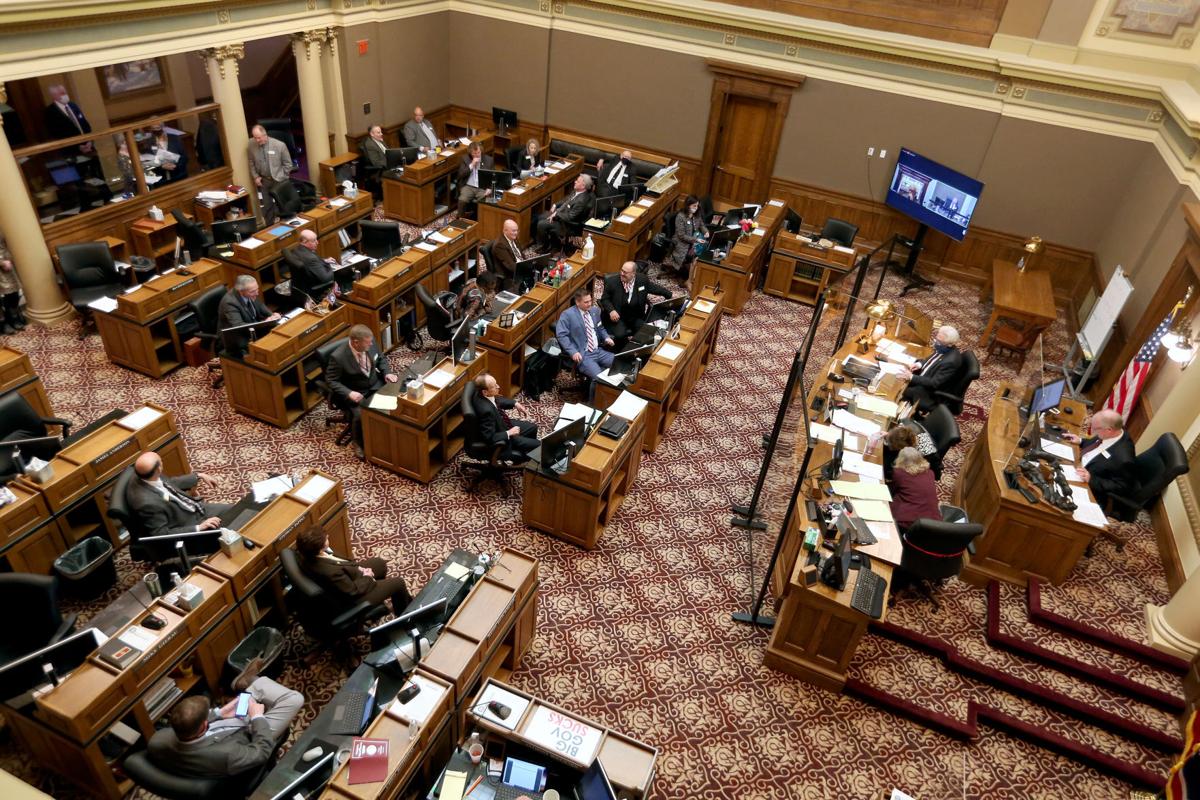 After a Park County Republican official's violent and obscene email to Sen. Tara Nethercott was reported earlier this week, members of Wyoming's Senate are split on their views of their views of the matter.
The senatorial divide became evident on Facebook earlier this week.
Troy Bray, a precinct committeeman for the Park County GOP, posted on Facebook addressing his email to the Cheyenne lawyer and Senate Judiciary Committee chairman.
"Senator Tara Nethercott, the language I used was inappropriate, and I apologize for the last word of my e-mail. But the cowardice and pettiness being shown by you and your supporters proves every other word of my e-mail," Bray said in the post. "I will not be bullied, nor will I allow bullies to win."
But the last words of his email ("F--- YOU C---") were not the only obscene part.
"If I were as despicable a person as you, I would kill myself to rid the world of myself. You sicken me," Bray also said in the email.
Two state senators commented on this post in support of Bray.
"You won't get an apology from Nethercott for being an absolute Tyrant. She either really believes that government isn't out of control -or- she's part of the progressive movement. I personally pick the latter," Sen. Anthony Bouchard, R-Cheyenne, said in the comments. "We need fewer lawyers, they just make horrible representatives of freedom. I'm tired of being told to be nice to Liars and Tyrants," Bouchard added.
Bray appears to be a Bouchard supporter in Wyoming's 2022 congressional race, according to his Facebook.
Bouchard's Senate colleague from Gillette voiced his support as well.
"Troy....we can't quit," Sen. Troy McKeown said in the comment section.
Rep. Robert "Bob" Wharff, R-Evanston, a Bouchard ally, also liked their comments.
The leaders of these three men have an opposite view of the situation.
"We condemn in the strongest terms possible the vulgar and threatening statements made by Park County Republican Precinct Committeeman Troy Bray in an email to Senate Judiciary Chairman, Sen. Tara Nethercott," Senate President Dan Dockstader, R-Afton, and Speaker of the House Eric Barlow, R-Gillette, said in a joint statement.
"We therefore call for the immediate resignation of Troy Bray from his position as a Park County Precinct Committeeman. We further call upon the leadership of the Wyoming and Park County Republican Parties to join us in seeking the immediate resignation of Troy Bray," their statement said.
Dockstader did not respond to request for comment about his colleague's Facebook comments.
"I have not seen any statements from Barlow or Dockstadter, nor would I care what either has to say," Bray said in an email to the Star-Tribune Wednesday.
Like Bray's other emails, this one too escalated towards the end.
"I do not believe they are part of the 'ruling elite' who orchestrate these infringements, none of them are smart enough for that. Rather, they are among the useful idiots who prop up the evil men and women who have designs to destroy our nation," Bray said referring to Nethercott, Dockstader and Barlow. "I don't believe she intended to, she's simple too stupid to think beyond the immediate situation to prevent problems that were easily predicted by many others."
As of Thursday, neither Martin Kimmet, chairman of the Park County GOP, nor Frank Eathorne, the state Republican Party chairman publicly denounced Bray's email.
His email was so obscene and violent that it makes me wonder why Eathorne and Kimmet don't just go ahead and denounce it. Eathorne told me that he did not know who Bray was before this incident, so it's not a loyalty to him that's keeping Eathorne quiet.
Instead, Eathorne's inaction is likely a loyalty to what Bray stands for: being vehemently anti-establishment Republican (or RINO, as the kids say).