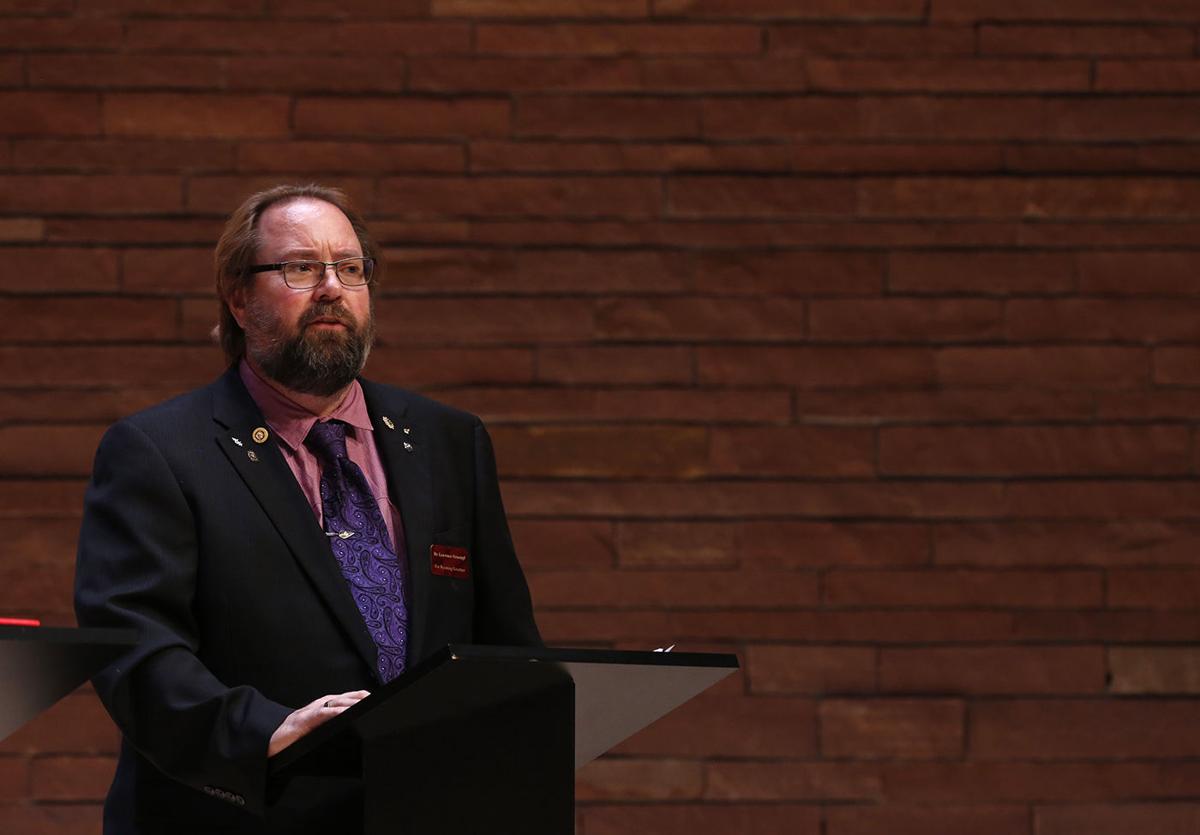 Welcome to 307 Votes: as complete a guide as you'll find to every single Statehouse race in Wyoming, contested or uncontested.
The Star-Tribune is examining every legislative district in an attempt to give you a rough idea of what direction the state is headed as we barrel toward one of the most critical elections in Wyoming's history.
In today's installment, we take a look at the seat vacated by Rep. Bill Haley.
House District 46
Another open seat and another potential barn-burner.
With the exit of retired game warden and two-term Republican Rep. Bill Haley, House District 46 is wide open this year, with two competitive primaries to capture what has traditionally been a safe red seat in rural Albany County.
For the Republicans, political newcomer James Jackson will face off against Ocean Andrew, a local business owner and an organizer of a "return to work" rally in Cheyenne earlier this year. For the Democrats, former libertarian candidate for governor Lawrence G. Struempf will face off against former Albany County Commission Chairman and the Democrats' 2012 nominee for U.S. Senate Tim Chesnut, who made headlines in 2018 after being cited for a DUI.
Could it flip? Possibly. With a sliver of the city of Laramie contained within its borders, House District 46 has shown a propensity to lend Democrats a strong share of its support on a fairly consistent basis. However, it's never been enough to put them over the hump. Democrat Jackie Grimes — now a Wyoming Senate candidate who ran a very well-coordinated 2018 campaign — managed to get just 45.5% of the vote that year.
That's par for the course of late: The best returns ever for a Democrat happened in 2014, when Democrat Mike Selmer lost to then-incumbent Glenn Moniz by 7 points, while University of Wyoming professor and campaign finance reform advocate Ken Chestek lost by 17 points in an open-seat race against Haley the following year.
Haley, a pragmatic and very conservative Republican in the Legislature, proved popular there. Whether the current Republican slate can continue that tradition remains to be seen. However, the district's deep red tendencies will likely keep this seat safely in Republican hands.
Note: Because there is not an incumbent in this race, there is no vulnerability score.
Get Government & Politics updates in your inbox!
Stay up-to-date on the latest in local and national government and political topics with our newsletter.