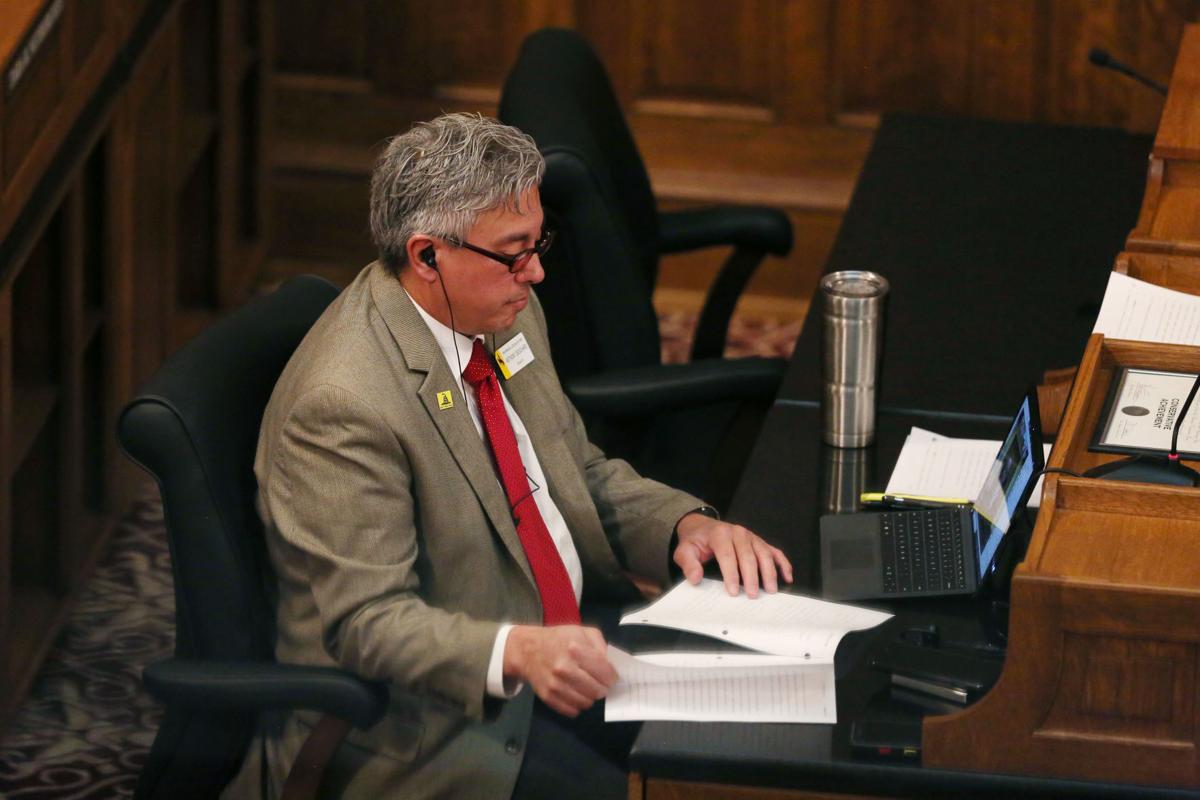 Welcome to 307 Votes: as complete a guide as you'll find to every single Statehouse race in Wyoming, contested or uncontested.
The Star-Tribune is examining every legislative district in an attempt to give you a rough idea of what direction the state is headed as we barrel toward one of the most critical elections in Wyoming's history.
In today's installment, we take a look at Sen. Anthony Bouchard of Cheyenne.
Senate District 6: Laramie County
It's hard to find a district with a more dramatic history than Senate District 6.
A rural, deep-red district covering most of northeastern Laramie County, Senate District 6 was infamously redrawn in 2012 to include a prison over the county line within its borders in an alleged effort to protect a vulnerable incumbent there.
After that incumbent, Wayne Johnson, announced his retirement in 2016, that seat has belonged to Sen. Anthony Bouchard, a Second Amendment rights activist and one of the Legislature's most strident hard-line conservatives. After suffering a narrow, 42-vote loss to Johnson in the 2012 primaries, Bouchard escaped a highly competitive three-way primary in 2016 with just five more votes than former House Republican David Zwonitzer and, in the general, took advantage of a surge in turnout for President Donald Trump (1,000 more votes, roughly, over the 2012 presidential election's turnout) to score a 4-point victory over Zwonitzer's wife, Kym.
Bouchard's path to victory has never been easy and has been defined by close escapes that, from a strictly statistical standpoint, make Senate District 6 Bouchard's race to lose. This year, he faces a staunch primary challenge in Erin Johnson, a former aide to Rep. Barbara Cubin and Gov. Mark Gordon and the Laramie County Republican Party's District 6 chairwoman. Johnson who has earned a reputation over the years as one of the more influential lobbyists in Cheyenne.
If Bouchard defeats Johnson, he will go on to face Democrat and nonprofit leader Britney Wallesch in November.
Could it flip? Absolutely. While Bouchard has always been competitive, his electoral record has been extremely tight over the past decade and all but certainly leaves the door open for a challenge. Johnson, well-connected in local party politics, in the Legislature and in the executive branch, already presents a significant contrast to Bouchard, who will have to run on a voting record extremely favorable to grassroots conservatives and gun rights activists.
While efforts like a repeal of Gun Free Zones at the University of Wyoming have been unsuccessful, his passage of legislation to impose a stand your ground law in the 2018 session is no doubt a legislative achievement to hang one's hat on for years to come. However, Bouchard has proven himself to be a highly divisive figure in Wyoming politics, with seasoned incumbents like Sen. Ogden Driskill, vice president of the Wyoming Senate, and former Wyoming Secretary of State Max Maxfield already emerging to support his opponent.
If Johnson wins, this race will all but certainly go to the Republicans. However, it's still an open question how well a Democrat could perform here, whether against a quality candidate like Johnson or in a head-to-head against a candidate as divisive as Bouchard.
Vulnerability Score: 5/5.