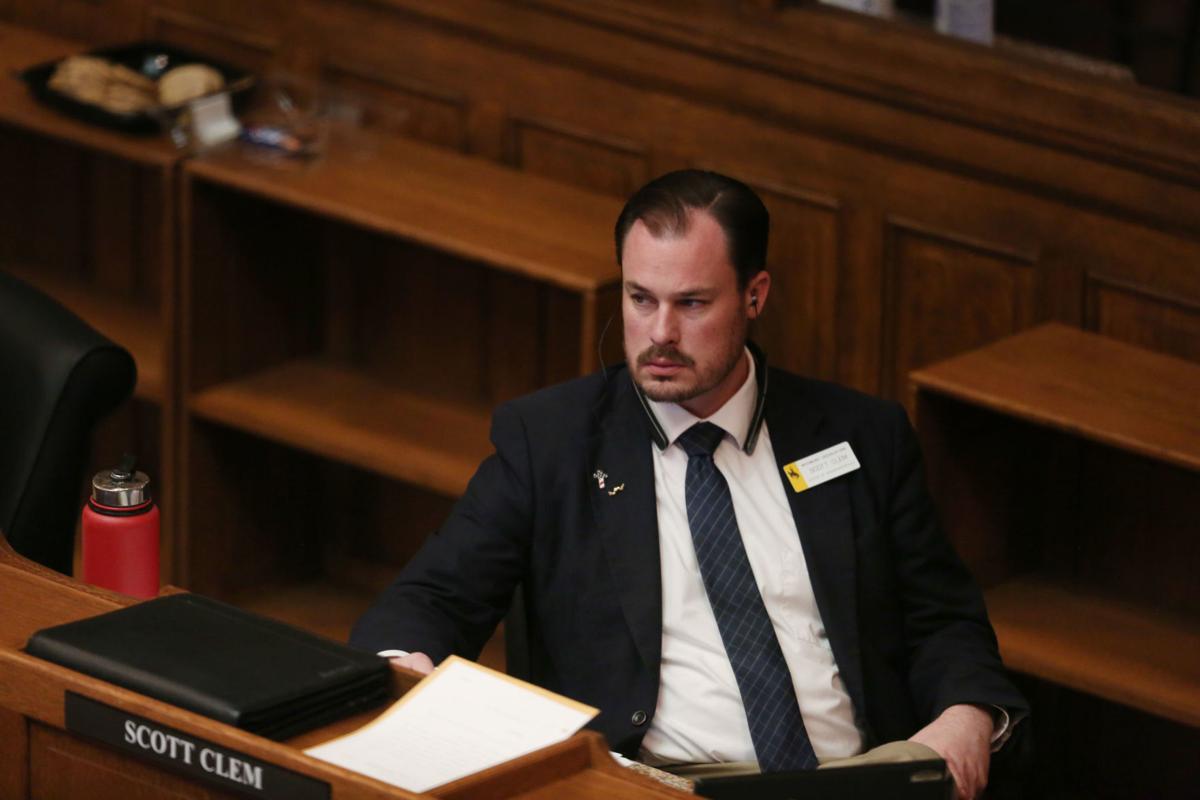 Welcome to 307 Votes: as complete a guide as you'll find to every single Statehouse race in Wyoming, contested or uncontested.
The Star-Tribune is examining every legislative district in an attempt to give you a rough idea of what direction the state is headed as we barrel toward one of the most critical elections in Wyoming's history.
In today's installment, we take a look at the seat to be vacated by Rep. Scott Clem of Gillette.
House District 31: Gillette
Waves were made in the Wyoming political world earlier this year when controversial Republican Rep. Scott Clem announced he was on his way out this year after four terms in the Legislature.
Shortly after the news broke, however, he had already picked his successor, endorsing local businessman John Bear, a hard-line fiscal conservative and a veteran who, in recent weeks, has developed a sophisticated presence on social media and run an active campaign in this deep-red district on the outskirts of Gillette.
In a series of videos on social media, Bear has made it very clear where he stands on a number of key issues: He's for limited government. He's pro-Second Amendment, touting his role as a member of his church's security team. And he opposes any new revenue options through corporate or income taxes, touting unspecified spending cuts across government at a time Gov. Mark Gordon has warned of the state beginning to "cut into the bone" after years of trimming the fat from government.
Bear also mirrors many of the boilerplate values of social conservatism that have come to define the immovably red House District 31 over the years: "I am pro-life, I am pro-God, I am pro-gun and I am pro-traditional family values," he said in an early video about his candidacy. He has also publicly expressed doubt about best practices regarding fighting the COVID-19 pandemic, including questioning the efficacy of face masks in helping to slow the spread of the virus following talks of mask mandate ordinances.
"The idea of wearing a mask for protection from or against Covid-19 is not scientifically proven* to be effective and the customers in Jackson, Laramie, and most everywhere else know this," Bear wrote in a July 13 Facebook post, despite the fact that scientists and health experts say the opposite. "That is why they don't lay down and comply with some fear-gripped individual's idea of 'safe behavior.' For any government entity to dictate the use of an unscientific method of behavior is a move toward tyranny."
His pathway to general election won't be easy. Local builder Micky Shober, a former school board member, Campbell County Commissioner and third-generation resident of Gillette, should present a huge obstacle for Bear, boasting both the experience and the connections any candidate would need to be successful here.
Could it flip? As a GOP stronghold, the real question in HD-31 is not whether control falls out of Republican hands but in which direction local voters choose to go. Bear, now the establishment pick, mirrors an ethic seen among numerous challengers in competitive GOP races around the state with an aversion to new taxes and an appeal to traditional values cherished by Wyoming's most hard-line conservatives.
Shober, on the other hand, could easily be seen as a more pragmatic candidate. He has been tested in numerous elections and, with nearly three decades of experience in public office, he could potentially have greater leverage with voters on fiscal issues at a time of immense economic uncertainty for the state of Wyoming.
Ultimately, the fate of HD-31 will come down to how hard each man campaigns. While the district is one of the state's largest, boasting more than 14,400 residents as of the 2010 census, it is also one of its most apathetic on election day. Fewer than 2,700 people voted in Clem's 38-point landslide victory in 2018 despite 71% of the district — or 10,224 people — being of voting age, good for an estimated turnout of about 26%. (Statewide, general election turnout for people of voting age was about 46%.)
The district can be competitive in a primary environment, however. In Clem's inaugaural run in 2014, he managed to outrun environmental scientist Brenda Schladweiler by just 66 votes in what turned out to be the only competitive primary HD-31 has had this decade. (Unless, of course, you count former House Speaker Tom Lubnau's resounding 28-point victory in the 2010 primary over Republican John D. Robertson, who is now challenging fellow Gillette Rep. Bill Pownall in the HD-52 race.)
Note: Because there is not an incumbent in this race, there is no vulnerability score.
Get Government & Politics updates in your inbox!
Stay up-to-date on the latest in local and national government and political topics with our newsletter.