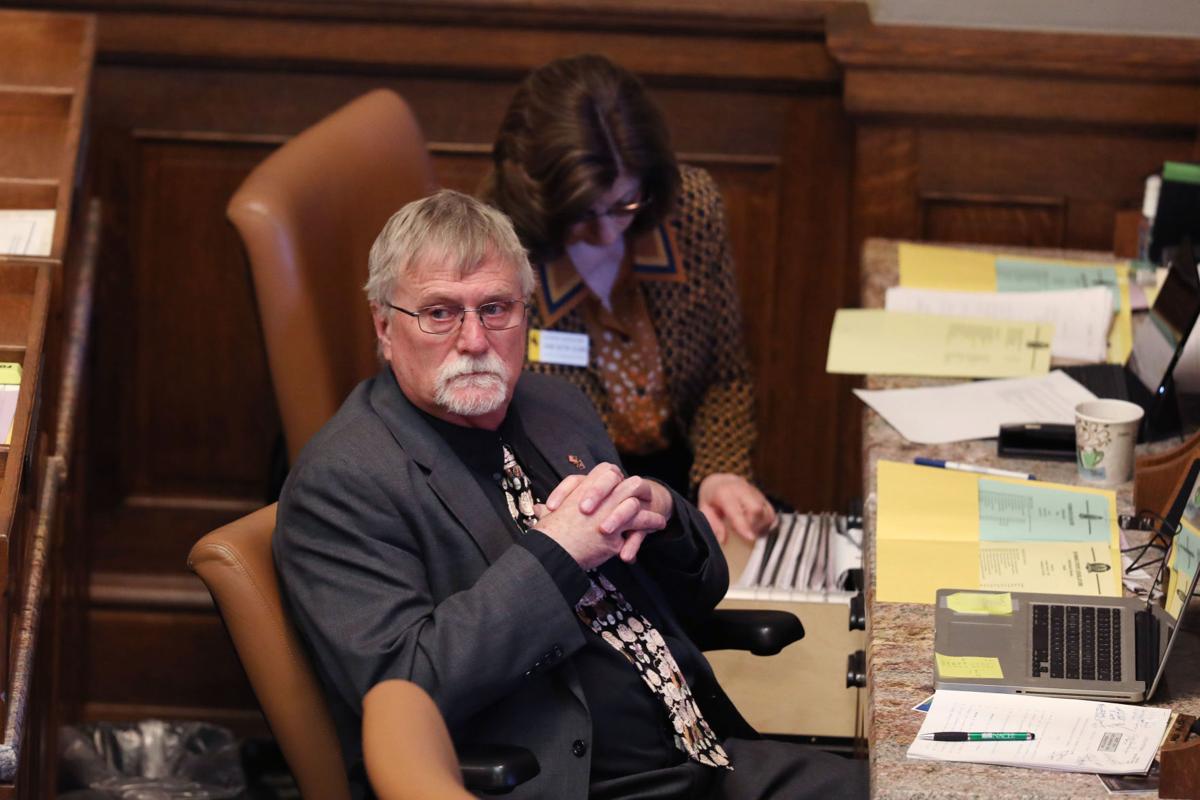 Welcome to 307 Votes: as complete a guide as you'll find to every single Statehouse race in Wyoming, contested or uncontested.
The Star-Tribune is examining every legislative district in an attempt to give you a rough idea of what direction the state is headed as we barrel toward one of the most critical elections in Wyoming's history.
In today's installment, we take a look at the seat vacated by Rep. John Freeman of Green River.
House District 60: Green River
Longtime Democratic lawmaker and Green River educator John Freeman retired from the Legislature earlier this year, setting up the residents of this Green River district for their first competitive primaries this decade as well as its first competitive general election since 2014.
And both elections promise to be competitive.
On the Republican side, former Rock Springs Rep. Mark Baker — who served four years in the Legislature before moving to the area in 2017 — is looking to make a comeback against former Green River City Councilman Ted Barney, a former independent candidate who ran a losing bid in a competitive race for control of Wyoming Senate District 13 in 2018.
"Since moving to Green River from Rock Springs in 2017 and resigning from the House District 48 seat, I have continued to follow the issues facing Wyoming," Baker wrote in an email. "Over the last three years, I have had many conversations with individuals that have encouraged me stay involved, while encouraging me to run for the legislature again. Wyoming is facing very unique times and with the relationships I have established, I hope to serve the people of Sweetwater County again. I enjoyed the time I served in the Wyoming Legislature and I enjoyed serving with John Freeman but I was not considering his decision when I filed."
For the Democrats, local trona miner and United Steelworkers Local 13214 member Mike Burd – a vocal member of the Wyoming Federation for Union Sportsmen – will put his platform of fair pay and health care access against Lindsey Travis, the Assistant Library Director at the Sweetwater County Library System and a member of numerous volunteer boards at the local level, a valuable asset in one of the state's more compact districts.
Could it flip? The viability of a Republican candidate here has rarely been tested and, when it has, it hasn't gone well for them.
In the last competitive general election here six years ago, Freeman — a highly popular lawmaker here — came out with an 11-point victory over Bill Hooley, the former chairman of the Sweetwater County Republican Party. Hooley tried again in 2016. However, he later dropped out of that race after moving to Utah, leaving the Republicans without a challenger for the next two election cycles.
This makes the Republican contest interesting. Baker, who already has a multi-year record and has established a business in town, could be seen on paper as a more viable alternative than Barney, particularly after Baker earned 16% of the vote in a three-way race last general election between the incumbent, longtime Democratic lawmaker John Hastert and now-Republican Sen. Tom James.
If Barney makes it out of the primary, it remains to be seen how well-supported he would be in this largely blue district, particularly considering his performance arguably allowed the ultra-conservative James to coast to a nine-point upset victory in a district long held by Democrats.
For the Democrats, it's anybody's game. For the district's relatively small size, however, Travis has established a pretty strong social media presence and a well-established record of community service — something that initially helped propel Freeman to the seat roughly a decade ago.
This district has clearly leaned Democratic over the years. While likely to hold true heading into this election cycle, there are absolutely no certainties in this race, and it could be one to watch heading into November.
Note: Because there is not an incumbent in this race, there is no vulnerability score.
Get Government & Politics updates in your inbox!
Stay up-to-date on the latest in local and national government and political topics with our newsletter.