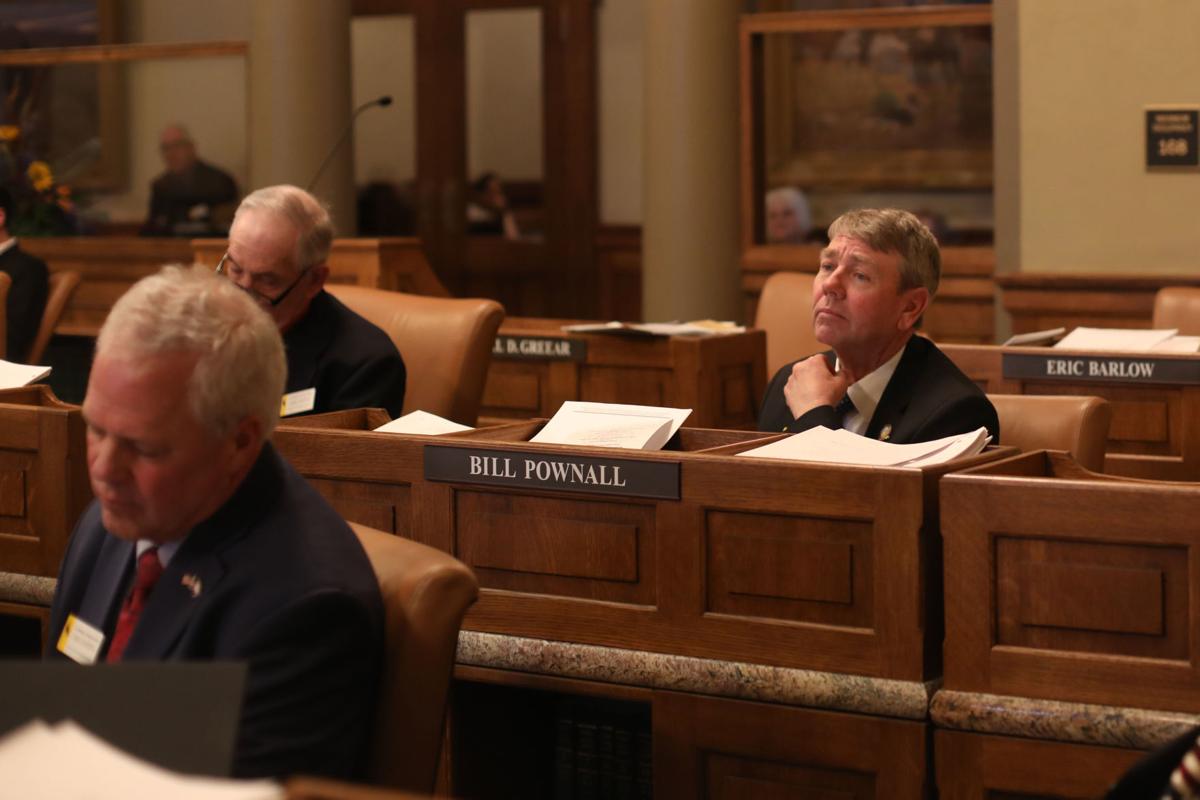 Welcome to 307 Votes: as complete a guide as you'll find to every single Statehouse race in Wyoming, contested or uncontested.
The Star-Tribune is examining every legislative district in an attempt to give you a rough idea of what direction the state is headed as we barrel toward one of the most critical elections in Wyoming's history.
In today's installment, we take a look at Rep. Bill Pownall of Gillette.
House District 52: Gillette
Since resigning his post amid alleged misconduct around his son's DUI case in 2014, former Campbell County Sheriff Bill Pownall has left it all behind him.
Though his resignation that year came months after his 315-vote defeat of the late Troy Mader in that year's primaries, Pownall has since solidified his support in House District 52. He narrowly escaped the 2016 primaries by 18 votes and cruised to a 10-point victory in the 2018 primary over current Campbell County Planning Commission appointee Harry Averett.
However, the base of support is small in this sprawling district on the outer fringes of Gillette, with Pownall's primary victories coming by an average of just under 170 votes.
This year, two additional challengers will compete for a slice of the vote in the district's most crowded primary since 2012. Bill Fortner, a coal miner, made waves in the community as a member of a citizen-led campaign to defeat the county's optional 1-cent sales tax in 2018 after arguing it could hurt the local mining sector, is looking to make a run at the Statehouse this year, while John D. Robertson — a farmer and 2012 candidate for this seat who previously ran a losing effort in Gillette's House District 31 — will fill out the roster.
Could it flip? There is no such thing as an easy election in House District 52. While incumbent Sue Wallis dominated a three-way primary here in 2012, her nearly 14-point margin of victory over Robertson, that year's runner-up, was just 154 votes.
Voter participation is typically anemic here (just 16% of the district's voting age population participates in the Republican primaries, on average) and, with the right elements, candidates could manage to scrounge up the votes needed to win a close contest here.
Pownall also has a lot of enemies from outside of the district. After attempting to run a bill in the 2019 session that was wrongly perceived by pro-gun groups to resemble a "red flag law," Pownall has attracted gobs of negative attention from gun rights groups like Wyoming Gun Owners and has fallen out of favor with some of the state's more hard-line conservative groups like the mysterious conservative rating site WyoRINO.com, which named him June's "RINO of the month" over that bill.
"There's a lot of things out there that aren't truthful," Pownall said in an interview. "When you have all this stuff on the internet, there are people out there who read it and probably believe it. You know the saying, 'If you read it on the internet, it must be true,' when in actuality it isn't."
Chief among those forces could be Fortner, a Campbell County GOP precinct committeeman who late last year proposed a controversial resolution to allow the party to disqualify any candidate running as a Republican in Campbell County who didn't uphold 80% of the beliefs of the party's platform. (A toned-down version of that resolution, incidentally, has been adopted into the state party platform regarding financial support.)
Gillette has been a hotbed of political activism this year, and the local Republican Party there is making an effort to unseat numerous moderate incumbents in the area. How much of that creeps into House District 52 could be a wild card this year. At this point, Pownall is established enough to stand on his record with voters. Whether that helps him or hurts him this year is up for debate, particularly with so much negative attention on him from outside of the district.
"People need to look at my background," he said. "I'm pretty conservative and have always been against raising taxes unless there is a reason for it in some cases."
Get Government & Politics updates in your inbox!
Stay up-to-date on the latest in local and national government and political topics with our newsletter.