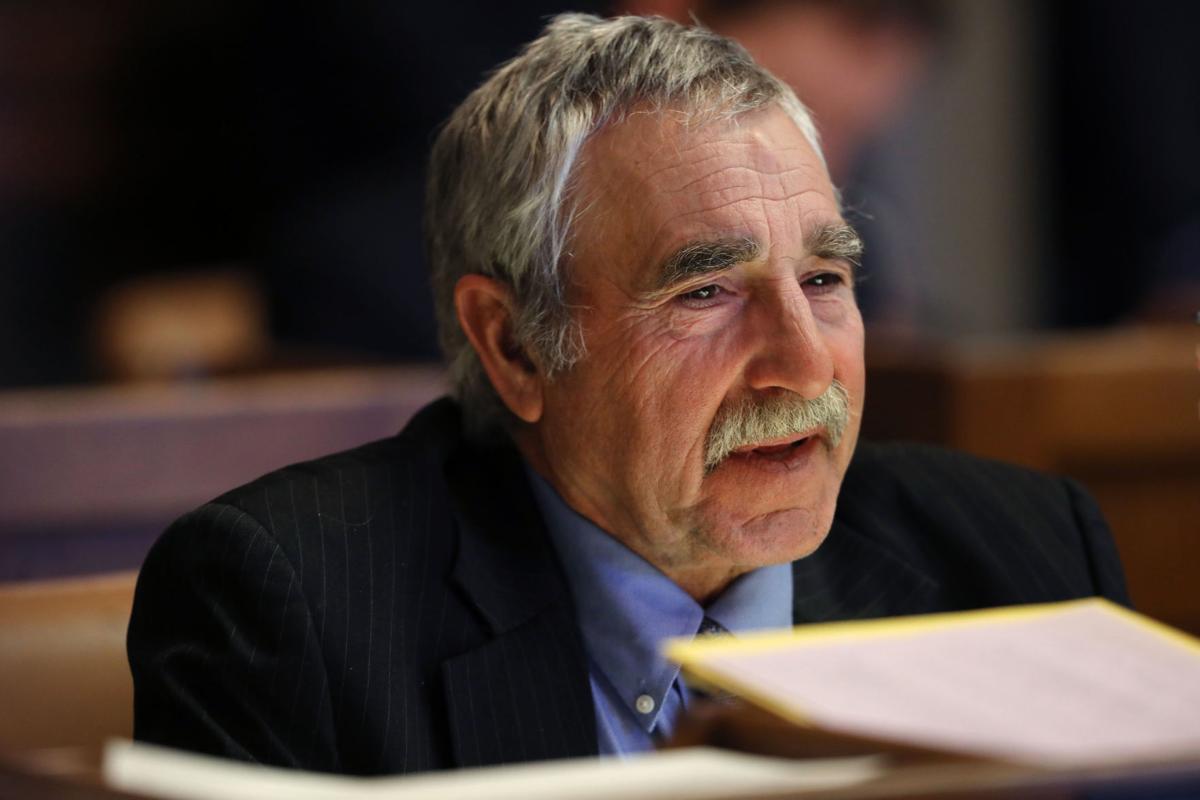 Welcome to 307 Votes: as complete a guide as you'll find to every single Statehouse race in Wyoming, contested or uncontested.
The Star-Tribune is examining every legislative district in an attempt to give you a rough idea of what direction the state is headed as we barrel toward one of the most critical elections in Wyoming's history.
In today's installment, we take a look at Rep. John Eklund of Cheyenne.
House District 10: Laramie/Goshen County
The conventional wisdom tells you that House District 10 — a gerrymandered, heavily rural district on the outskirts of Cheyenne with a long, thumb-like strand shooting up past the Goshen/Laramie County line — will never be a competitive district.
Ten-year incumbent Rep. John Eklund, who won a contested 2018 race with 80% of the vote, has never faced a serious Republican primary challenge. He has never fared worse than a 31-point victory, which happened in a three-way primary against now-Sen. Anthony Bouchard and perennial also-ran Donn L. Edmunds in 2014.
2020, however, is not a conventional year. The House Transportation Committee chairman will be facing off against a field of three primary challengers from the right this year, a list that includes Edmunds and former Rep. Lars Lone, who was appointed to, and later resigned from, his seat in House District 12 to be replaced by fellow right-winger and former primary opponent Rep. Clarence Styvar.
While Lone has attracted some negative press this year following an incident in which he shot a neighbor's dog after it attacked his livestock, Eklund will also face down competition from a traditional conservative candidate in Jennifer Burns, a consultant at the Wyoming State Board of Nursing with a strong statewide network of support and conservative bona fides that could present trouble for Eklund in a primary scenario.
"I think my chances of winning are excellent based on my daily interactions with my community members and our heartfelt discussions; they are ready for a positive change," Burns wrote in an email to the Star-Tribune. "They see my true feelings of concern and love for southeast Wyoming, my eagerness to stand as our strong voice. This year will be tough, we need a robust and innovative thinker, one who appreciates our traditional values of pro-life, pro-gun and small government and will act accordingly."
Could it flip? Possibly. While Eklund — who was flirting with retirement prior to this year — has proven popular throughout his career, much of his time has been spent facing opponents significantly to his right and from the left.
With two highly conservative lawmakers running against him and a credible challenge in Burns, Eklund could be facing a tough primary battle to hold his seat.
Vulnerability Score: 2.5/5.
Get Government & Politics updates in your inbox!
Stay up-to-date on the latest in local and national government and political topics with our newsletter.