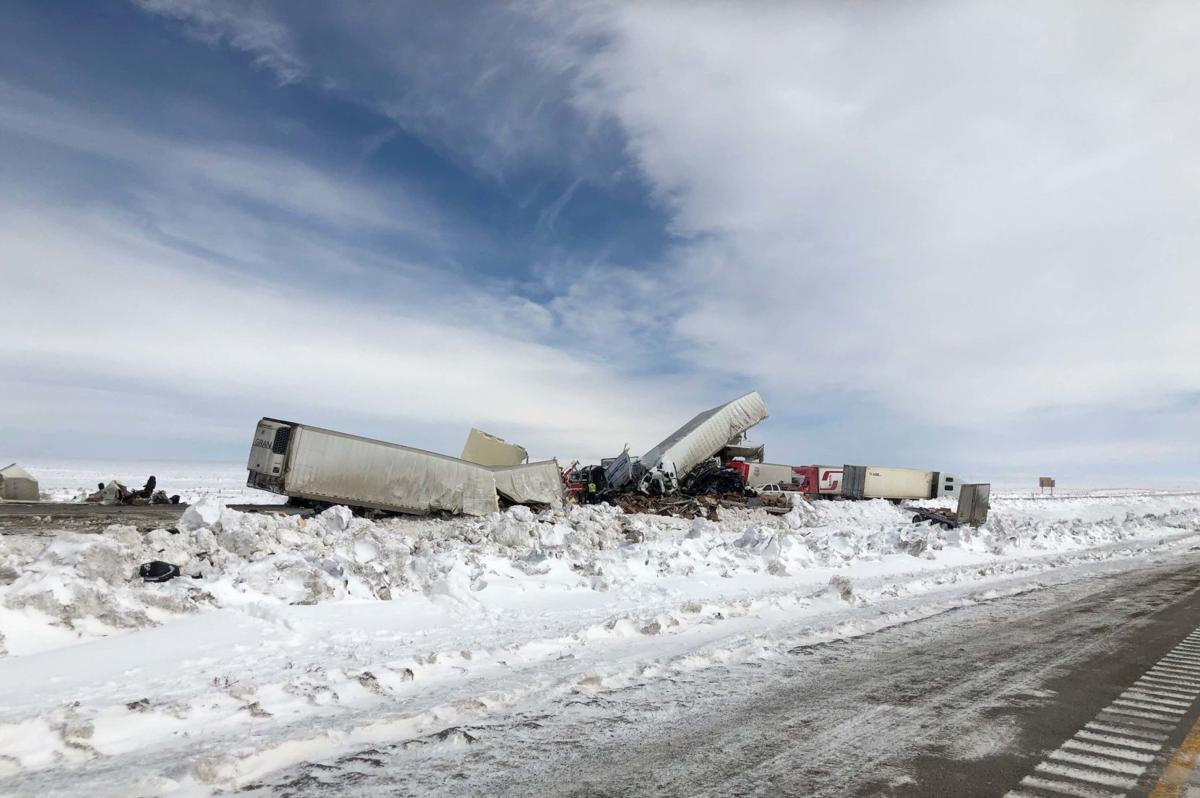 2019 was one of the deadliest years ever on Wyoming's highways.
One hundred forty seven people died in fatal crashes, the second-highest number since 2014 and 36 more than the year before.Wyoming might be sparsely populated, but it's also home to a pair of federal interstates including Interstate 80, the country's main east-west thoroughfare. That highway can be treacherous in the winter: A massive pileup on Interstate 80 near Wamsutter in March killed three people and injured about30 more.
The pace of fatal crashes has slowed this year, but as of Thursday, 29 people have died on Wyoming roads so far in 2020.
Lawmakers are working on a number of bills aimed at reducing the amount of deadly wrecks in Wyoming. On Thursday, members of the Legislature's Joint Committee on Transportation, Highways and Military Affairs decided to pursue several pieces of legislation designed to stem the high numbers of traffic deaths in Wyoming. The bills, which will be worked throughout the 2020 interim session, would, among other things, create enhanced penalties for not wearing a seat belt and new requirements for rear-facing seat belts for children under the age of 2.
The seat belt requirement might be a key fix. According to Wyoming Highway Patrol administrator Kebin Haller, the introduction of a primary safety belt law could help to increase seat belt compliance by as much as 12 percent. If that holds true in Wyoming, such a law could potentially save numerous lives. According to data from the Wyoming Department of Transportation, 39 percent of all highway fatalities recorded last year were the result of people not wearing seat belts, with Wyoming residents accounting for nearly two-thirds of that total.
The legislation comes at a time when fewer Wyomingites are buckling up. According to state data, seat belt use in Wyoming declined 8 percent between 2018 and 2019, coinciding with a sharp increase in year-over-year fatalities.
"There is certainly a downward trend in our state," Haller told members.
While lawmakers approved those bills -- as well as legislation to allow the use of cameras and technology to patrol difficult-to-enforce corridors like Teton Pass -- committee members declined to take on a number of recommendations proposed by traffic safety advocates.
These included increased fines for those going at least 10 miles per hour over the speed limit, a sharp increase in distracted driving penalties and a licensing requirement for drivers of commercial vehicles to have some sort of training in winter driving. Lawmakers declined to pursue the latter recommendation due to the difficulty in enforcing such a law.
The committee is scheduled to discuss the bills again at its meeting in September.
Get Government & Politics updates in your inbox!
Stay up-to-date on the latest in local and national government and political topics with our newsletter.