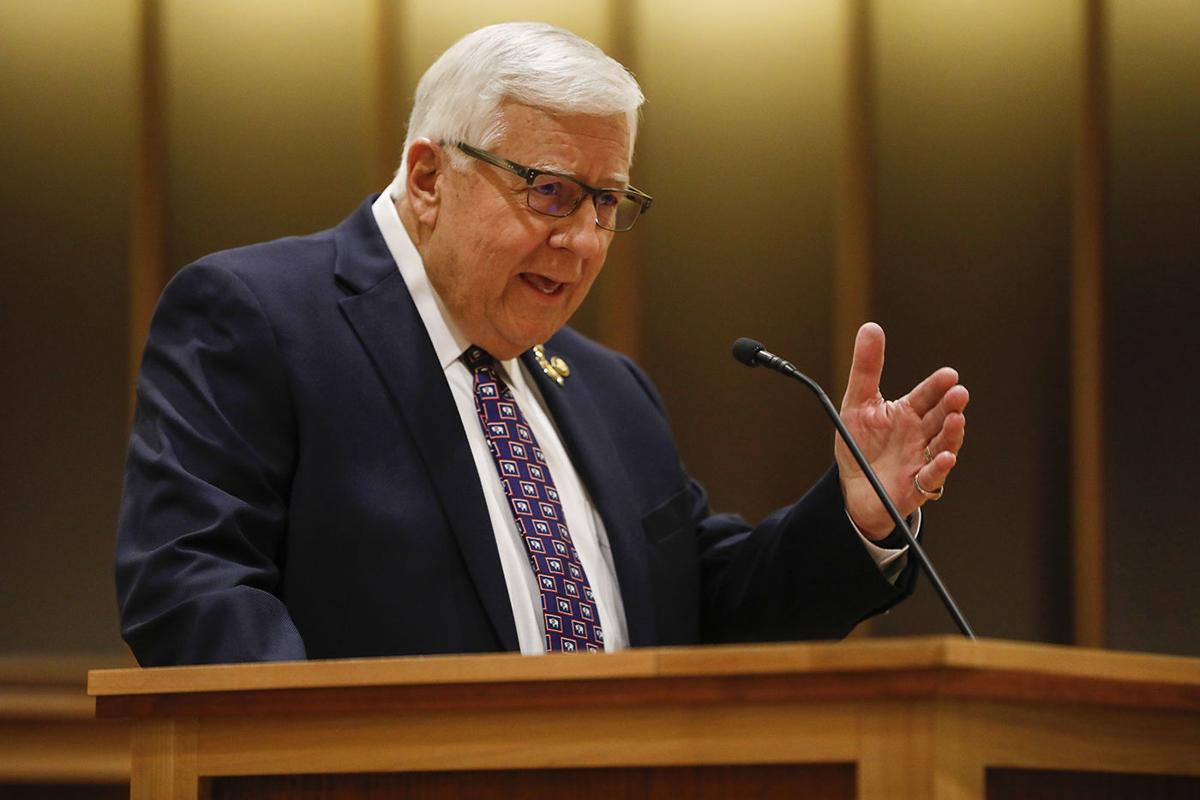 Sen. Mike Enzi is seeking answers after a foreign ring of fraudsters targeted seven states – including Wyoming – in an effort to scam them out of millions of dollars in unemployment insurance dollars.
In a hearing earlier this week, Enzi questioned Labor Secretary Eugene Scalia about what the federal government would do to prevent further instances of fraud on state unemployment insurance systems following news that a sophisticated group out of Nigeria had managed to defraud seven states – including Wyoming – with false unemployment insurance claims using hundreds of "mules," to file for unemployment on the scammers' behalf.
That targeting is happening as states work to pay out a massive influx of jobless benefits for people left unemployed due to the COVID-19 pandemic.
"It's concerning that my state of Wyoming was a target for a foreign fraud ring," Enzi said at the hearing.
While the effort was primarily focused on states such as Washington, some limited activity tied to the crime ring was experienced in Wyoming. The state's Department of Workforce Services said the extent of successful fraudulent cases has so far been limited. Of the 100 to 125 fraudulent claims the department has received daily during the pandemic, only about $5,000 in false claims have actually been processed – a small fraction of the money that has been paid out to tens of thousands of claimants over the past several months.
It is unclear whether suspects have been caught in those cases, said department spokesman Ty Stockton. However, he stressed that most cases of fraud are caught well before payments are actually processed, and that staff have worked to scrutinize every unemployment claim to ensure recipients of benefits are who they say they are.
While Scalia noted in the hearing that the federal government has been working with states to improve compliance, Wyoming has not substantially altered its practices to vet potentially fraudulent unemployment insurance claims. Instead, it's focused more on consumer education.
Some scammers, Stockton said, have attempted to lift personal information off of people through Facebook. Other schemes have been experienced that prompted the department last week to issue a news release advising residents of best practices to avoid becoming part of an insurance scam.
"They're out there, and it's causing us to have to scrutinize every claim a little more closely," he said.
Fraud can be reported to the state's unemployment insurance website. In the past, the department has encouraged employers to conduct regular audits to ensure their own unemployment insurance funds had not been targeted.
Concerned about COVID-19?
Sign up now to get the most recent coronavirus headlines and other important local and national news sent to your email inbox daily.