From the time she was first elected to the Wyoming Legislature at the age of 25, Cynthia Lummis always wanted to be governor.
Throughout her long career in public life, Lummis – now 64 – never did get that opportunity. She did, however, attain statewide elected office in 1998 as Wyoming's treasurer and later was elected to Congress, where she served Wyoming for nearly a decade as its sole delegate in the House of Representatives.
When the opportunity to run for the state's top post finally opened up in 2017, Lummis – still coping with the death of her husband, Alvin – declined the prospect of fulfilling a lifelong dream, focusing instead on herself and finalizing her husband's estate.
"I just had a lot on my plate, and I couldn't focus the time and energy and commitment to campaign," she said in an interview Wednesday in Casper. "So I opted not to. Which was an interesting choice – when I was young, that was something I always aspired to, becoming governor. But when the opportunity really did present itself, I chose not to pursue it."
Opportunities like that don't come often. But when Wyoming's longtime U.S. Sen. Mike Enzi announced his retirement early this year, Lummis – who has spent almost her entire life in public office – took it as a sign. Earlier this summer, she officially announced her intention to return to Washington D.C., establishing herself early on as a deficit hawk who is tough on border security, against overt militarism abroad and with the experience to make the transition between Enzi and his replacement as seamless as possible.
That's not to say Lummis – who in early social media posts has framed herself as something of an heir apparent to Enzi's brand of fiscal conservatism – wants to be seen as a perfect replacement for the longtime senator. Rather, she has attempted to position herself as the candidate best-poised to fill the void left by Enzi's understated presence in Congress.
Rep. Liz Cheney, who succeeded Lummis, has also been floated as a potential candidate to replace Enzi. However Lummis – who in her campaign announcement in July said Cheney's best role was to remain a part of House leadership – maintains that there is a unique opportunity for Wyoming should Cheney stay put.
Namely, providing the Equality State with two legislative leaders with the power to make the big deals happen, and a voice behind the scenes to set them up.
"I see myself as a medium between John Barrasso – whose job is literally to articulate the Republican Senate position – and Liz Cheney, who has that job in the House," Lummis said. "They can serve Wyoming well in those positions. But it's certainly nice to have someone who is free from the shackles that bind people in elected leadership; to have the freedom, when your own party is engaged in profligate spending or policies you believe aren't good for your state, to break free. I like that role – I find it constraining to have to swallow a hard vote on things, hoping this will be better next time."
Such a declaration should come as no surprise to anyone who has followed Lummis in national politics over the past decade. During her tenure in the House of Representatives, she cast herself as a uniquely independent voice in Congress, often willing to stand up to leaders who hold significant power over their members and are often unafraid to wield it. For a time in the House of Representatives, that person was John Boehner and, in the Senate today, that role is played by Mitch McConnell – who has established himself as one of the more iron-fisted Senate majority leaders in history.
Lummis – on the receiving end of retribution from leadership herself – understands what she'd likely find herself up against. "People running for Congress – whether it's the House or the Senate – go into this with their eyes wide open," she said.
But Lummis believes she can use her position to break the gridlock and build bridges between the warring factions of Democrats and Republicans on a number of key issues. These include energy and particularly immigration, an issue she cast herself early on as a hardliner, but offers more nuance than her first campaign ad – which stated "good fences really do make good neighbors" – would suggest.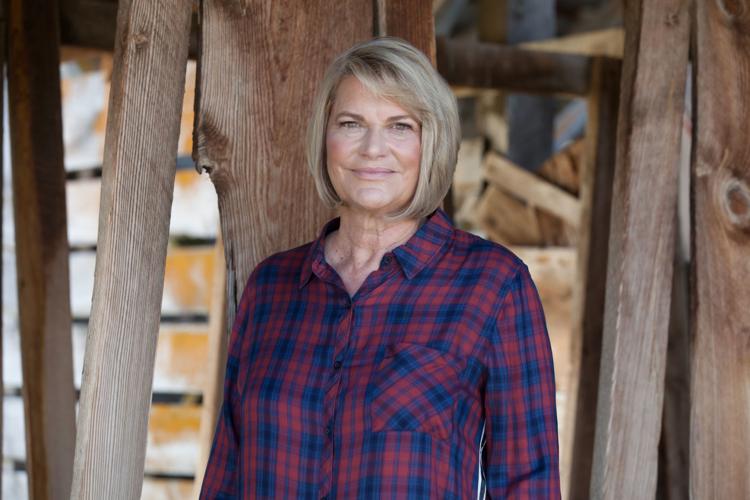 You have free articles remaining.
Though Lummis approaches the issue with a hardline stance on enforcement – ending sanctuary cities, building a border wall – that are non-starters for Democrats and align with stances by President Donald Trump that have proven unpopular with a majority of voters, according to a recent Quinnipiac Poll. Lummis supports a number of immigration reforms she believes could gain traction with Democrats. These include the wholesale expansion of legal immigration for skilled and unskilled workers, increased funding to improve on the deplorable conditions of numerous facilities currently operating at the border, and coming to a bipartisan deal on the Deferred Action for Childhood Arrivals program, an immigration option for undocumented immigrants who arrived in the United States before the age of 16.
"For me, it is holistic," Lummis said. "I'd like to see enforcement first, but it will probably work better if we can agree to a combination of enforcement and expansion."
However, Lummis enters the race with her eye on a particular set of issues she believes aren't open to compromise: Above all, the national debt. In a social media post several weeks ago, Lummis lambasted Democrats for their role in passing a budget deal to increase spending at a time where the national debt is already at an all-time high – a deal supported by Cheney in the House, Barrasso in the Senate and Trump in the White House.
For all three, the agreement was pragmatic. For Cheney, the budget deal opened the door to increased military funding. For Barrasso, the deal included funding for infrastructure spending he had shepherded and, for Trump, the deal allowed the government to stay open during a time where his poll numbers were falling and a re-election campaign awaited.
Lummis – a budget hawk in Enzi's mold – doesn't see those trade-offs as worthwhile.
"The problem with those kinds of bargains is that – if you can pull enough Republicans together to raise military spending, then the Democrats want more domestic spending," she said. "And the only way to pull together coalitions for both of those things is to do both. But if it goes unaddressed on the revenue side – or if there are no cuts elsewhere – it's unsustainable."
"I really believe we ought to be paying for this stuff," she added.
On other issues, Lummis has expressed a willingness to defer to the expertise of others. On health care, Lummis expressed an openness to the ideas of those with more expertise, saying her perspective is on making sure the concerns of rural states like Wyoming are at least included in the discussion. On foreign policy, Lummis expressed a willingness to draw down troop numbers and the United States' presence in places like the Middle East, adding that she supports President Trump in his negotiations with the sometimes despotic leaders of nations like Iran and North Korea.
"I want my stronger voice to be on domestic policy," said Lummis. "My priority is Wyoming — I believe this state is at a bigger crossroads, and there are many members of the U.S. Senate who either are or fancy themselves to be foreign policy experts and have carved that niche for themselves. I want my niche to be Wyoming, the West and domestic policy."
Though Lummis has a set plan and vision for what she'd do should she win the seat, she acknowledges a straightforward campaign could become quite complicated should the right person decide to run. Entering the 14th campaign of her career – and her seventh statewide campaign – Lummis knows the ropes already, and has set to work building a platform and gradually rebuilding her networks and relationships with voters across the state.
Though much has changed in the three years since she'd left Congress behind, Lummis still believes there is a place in D.C. for her. Now she just needs the rest of the state to believe it, too.
"These are different times, and the challenges are different," she said. "I just think I'm the person best prepared at this point in time for this particular position. And I intend to earn it."