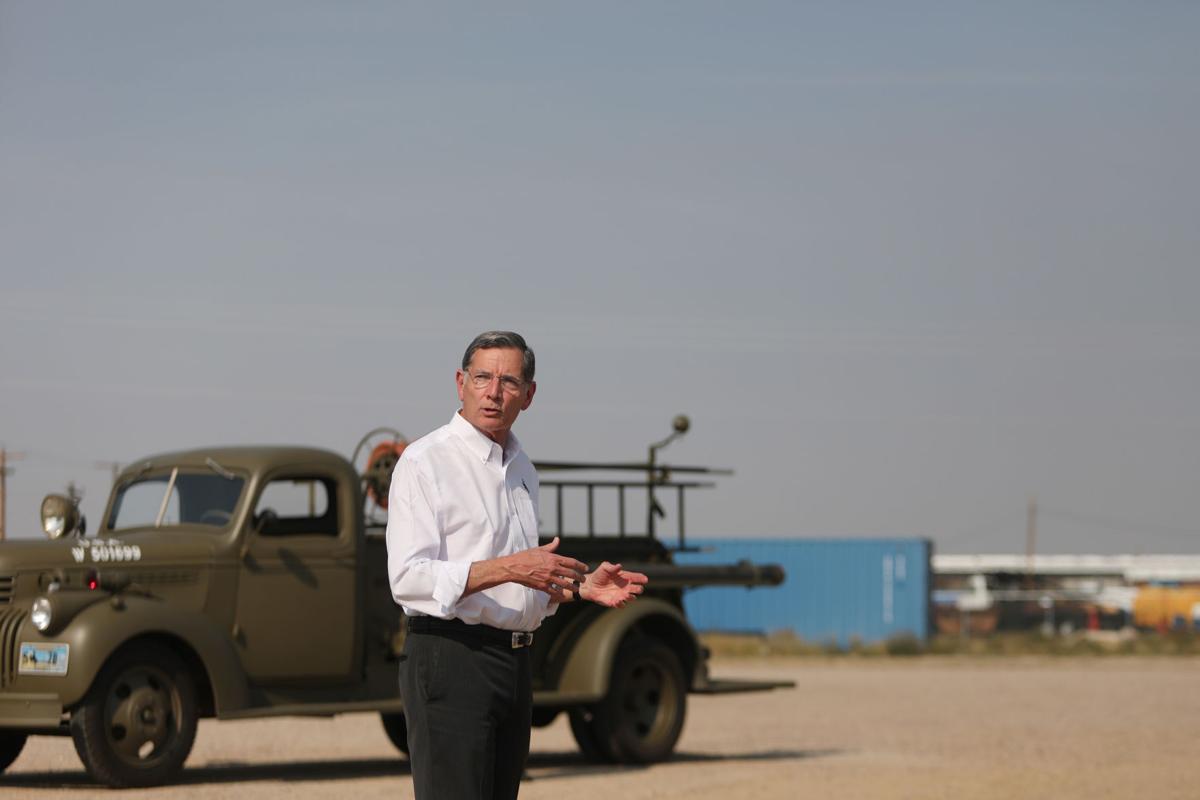 Sen. John Barrasso was one of 11 GOP senators to join Democrats in voting to advance a bill that would extend the nation's debt ceiling for the short term.
The 61-38 procedural vote allowed the debt ceiling bill to achieve final passage in the Senate. Sixty votes were needed — which necessitates the support of at least 10 GOP senators — to help get it over a procedural hurdle that was preventing it from moving to a full vote.
The bill was then passed by the Senate along party lines, with all 50 Democrats voting in favor (meaning Barrasso ultimately voted against it). The House is expected to vote on the bill Tuesday.
"Senator Barrasso voted against the bill to raise the debt ceiling for two months. Democrats will have to raise the debt ceiling in December, and he will oppose it again," said Laura Mengelkamp, a spokeswoman for the senator.
The debt ceiling increase would raise the country's borrowing limit by $480 billion and prevent a federal default that experts warned could cause an economic calamity. The Treasury Department estimates the U.S. government would reach the new debt ceiling around Dec. 3, at which point Congress may risk defaulting on their debt once again.
Some of the other Republican senators who broke party ranks and voted to move the bill forward included Maine Sen. Susan Collins, Alaska Sen. Lisa Murkowski and Senate minority Leader Mitch McConnell.
Wyoming's other senator, Cynthia Lummis, voted against it.
"I understand and appreciate the concerns that have led to this short-term debt limit deal. But the fact of the matter is, we actually need to address the spending problems driving our national debt, and soon," Lummis said in a statement to the Star-Tribune. "We are already saddling future generations of people in Wyoming and America with a debt they will never be able to repay. And soon, interest payments on that debt will crowd out other spending."
Lummis was one of seven senators to sustain the objection, while Barrasso rejected it.
If the U.S. defaulted on its debt, it would likely send the nation into a fiscal tailspin.
Everything from federally funded school lunches, the child tax credit, social security payments, SNAP (formally food stamps) and Medicare and Medicaid providers could be hindered.
According to the Wyoming Department of Family Services, the state had 13,524 SNAP households with total 29,666 participants this last fiscal year (this issuance includes all the extra pandemic supplements as well, not just base SNAP). If federally funded lunch programs are affected, roughly 33,000 students in Wyoming who are eligible for free or reduced lunch may be impacted.
The House — which has a Democratic majority — still has to pass the legislation, and it is likely to be signed into law by President Joe Biden.
Congress could very well face this same issue again on Dec. 3, and the economy, and Wyomingite's federal assistance programs, will hang in the balance once again.
Follow state politics reporter Victoria Eavis on Twitter @Victoria_Eavis