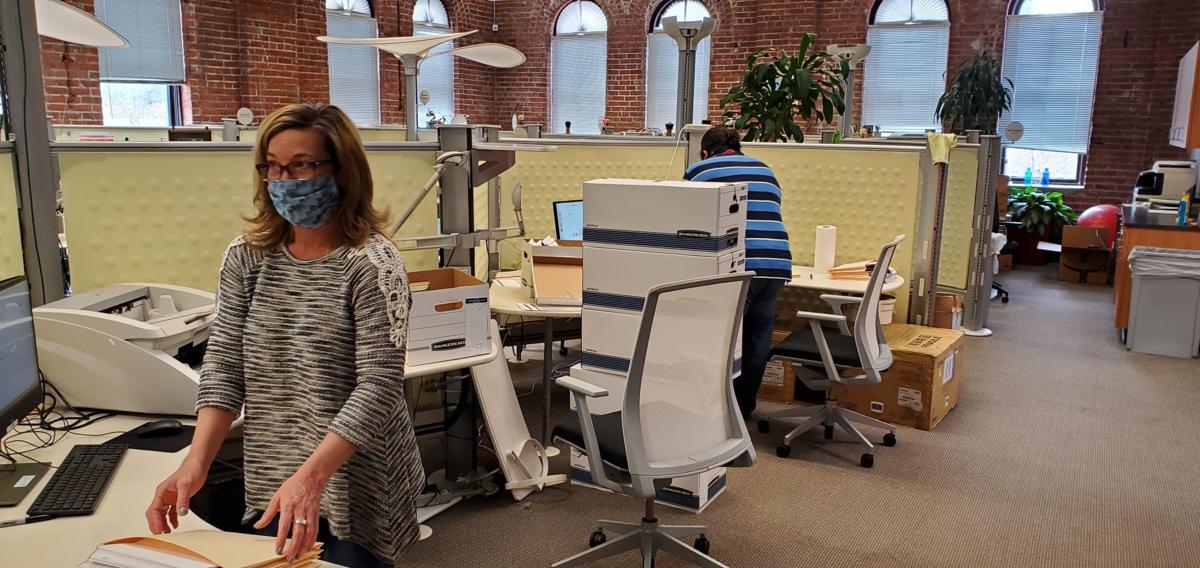 Former Vice President Joe Biden handily won Wyoming's Democratic caucuses, taking home nearly three-quarters of the total vote and more than two-thirds of its delegates.
With 72.2 percent of the vote, Biden will now take 10 delegates to the Democratic National Convention. His main challenger, Bernie Sanders, will be bringing four after winning 27.8 percent of the vote.
Wyoming's four superdelegates will be automatically pledged to Biden due to party bylaws adopted in 2018, and will only vote if there is a second round of voting at the national convention.
The caucus was conducted completely by mail-in ballot due to concerns about the COVID-19 outbreak, which caused the party last month to cancel the in-person portion of its caucus.
"It's only April and this has already been a historic year for Wyoming Democrats," Wyoming Democratic Chair Joe Barbuto said in a statement. "We offer our congratulations to Vice President Biden and Senator Sanders on securing delegates. This record-setting rate of participation speaks to the enthusiasm among Democratic voters about this election and the benefits of ranked choice voting and voting by mail. We look forward to carrying this momentum through to November and electing Democrats up and down the ballot."
Due to the large field of candidates at the start of primary season, 2020 was the first year Wyoming used a ranked-choice ballot system to determine its results. However, with just two candidates of that field achieving viability (meaning at least 15 percent or more of the total) Biden was given an outsized influence in the overall results.
That's not to say it was ever close: According to internal numbers shared with the Star-Tribune, fewer than 22 percent of all ballots had been received as of March 11 — roughly one week after candidates like Sen. Elizabeth Warren and former New York City Mayor Michael Bloomberg had already dropped out.
As such, the results weighed heavily in Biden's favor throughout the process. In round one of voting, the former vice president managed 10,105 total votes compared to Sanders' 3,680, while runner-ups Warren (689 votes), South Bend Mayor Pete Buttigieg (294 votes), Bloomberg (154) and Klobuchar (140), rounded out the rest of the field.
That timeline, however, didn't help the case of Sanders, who announced he was dropping out of the race on April 8, when nearly 93 percent of ballots had been received in Wyoming. After dominating in the 2016 Democratic Caucuses, Sanders also failed to win a single county in Wyoming, with his best results coming in Albany (40.9 percent) and Niobrara (46.4 percent) counties, with his support in other counties at around 30 percent or less.
The caucus results set the stage for the Democrats' convention in Powell on June 6, where the results will lay the groundwork to define the course of the party and its platform heading into the next two years.
Past results
Friday's caucus victory comes on the heels of one of the highest voter turnouts in the history of Wyoming's Democratic Caucus, with 15,428 total ballots cast for a total turnout of 38 percent.
In what was described at the time as an above-average turnout environment in 2016, Sanders won the Equality State handily, taking home nearly 56 percent of the vote in a head-to-head matchup against former Secretary of State Hillary Clinton to earn 156 county delegates, compared to Clinton's 124.
Despite Sanders winning the majority of county delegates that year, Sanders and Clinton would go on to evenly share the state's 14 pledged delegates, with all four of Wyoming's unpledged, superdelegates eventually supporting Clinton at the Democratic National Convention to, essentially, give her the victory. This eventually led to the state Democratic Party adopting new rules at its 2018 convention to pledge all of its superdelegates to the winner of the state's popular vote.
Clinton would later go on to defeat Sanders by a similar, double-digit margin in the national Democratic primary before losing to now-President Donald Trump in the general election.
Sanders dropped out of the field earlier in April, essentially ceding victory to Biden. However, he pledged to continue pursuing delegates in order to try and influence the party's national platform later this year.
Prior to this weekend's win, Biden led the national field by a wide margin, with 1,288 delegates, compared to Sanders' 942.