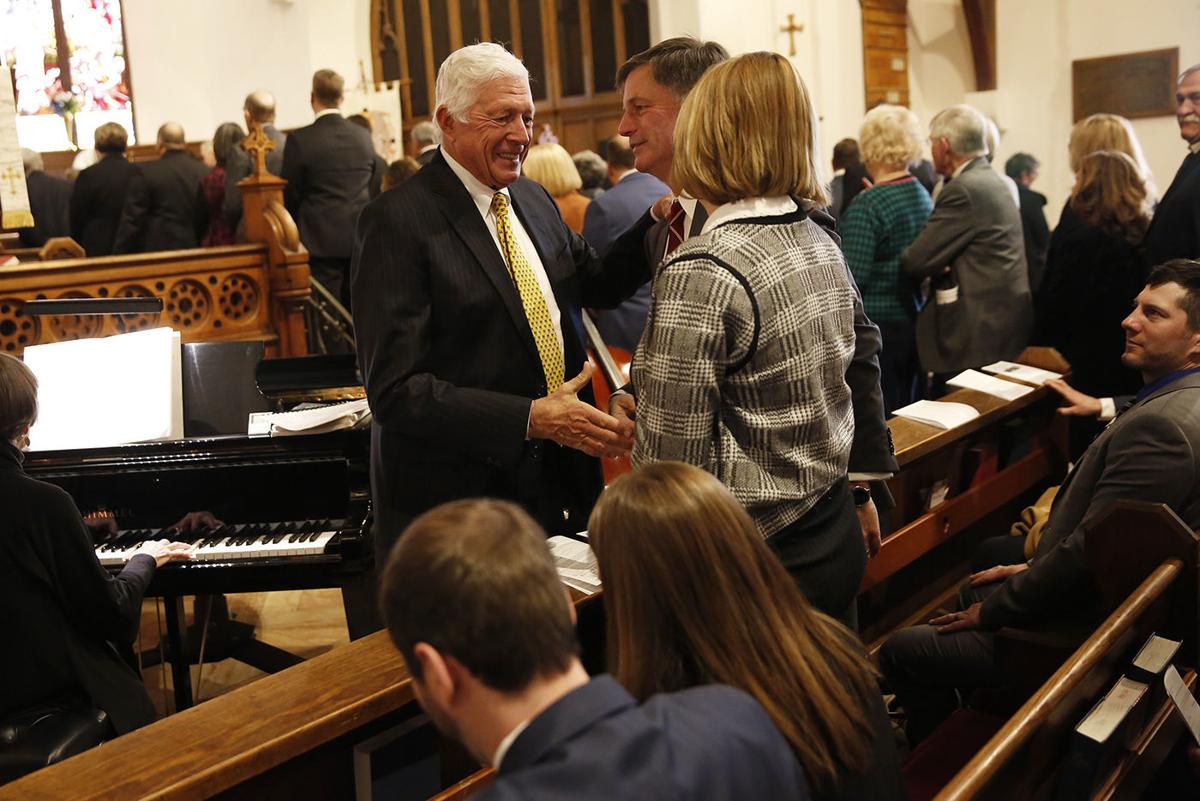 CHEYENNE – The Wyoming House of Representatives will be the final hurdle for a controversial bill that would grant private schools the same land use rights as public schools.
Labeled by opponents as a threat to local control and by proponents as a means to level the playing field between public and private education, Senate File 49 was drafted in response to a local zoning issue in Teton County, where a private nonprofit school founded by the Friess family, the Jackson Hole Classical Academy, ran into numerous administrative roadblocks due to local zoning laws.
The legislation passed the House Committee on Corporations, Elections and Political Subdivisions by a 6-3 vote Tuesday following nearly two hours of testimony from parents, state lawmakers and, in a surprise appearance, former Congresswoman Cynthia Lummis, who testified in favor of the bill.
At times throughout the hearing, those testifying for or against the bill seemed to be arguing different issues. Those advocating for the bill argued that equal provisions for private schools were necessary for the state to fulfill its constitutional obligation to provide students an education, though others argued the Wyoming Constitution did not extend that obligation to private schools. Others argued that the state constitution gave counties and municipal governments the right to set their own rules for land use and that implementing a law for the entire state would set a bad precedent for counties' land use authority in the future.
Several legislators who spoke in favor of the bill — including the bill's sponsor, Sen. Eli Bebout, R-Lander — said they did so because they believed the school had been treated unfairly by a local zoning law in Teton County, which restricts structures to 10,000 square feet.
Those restrictions, proponents for the bill argued, do not cover public school facilities, which are built to a set of standards outlined by the state. Proponents of SF49 argued that inconsistency created an unfair preference for public schools over private ones.
This, said Jason Ochs, an attorney from Casper, would limit parents' options to educate their kids in a way that best suits them. In testimony, Ochs told committee members that he moved to Wyoming because of an open enrollment policy that allowed him and his wife to make a choice in sending their children to different elementary schools in Casper, depending on which learning environments suited their needs.
Providing that choice, he said, was not a local obligation, but one outlined in the constitution.
"You can't take something that was never [the counties'] in the first place," he said. "Education is your responsibility, not their responsibility, as was vested in the constitution."
Others, however, focused on what the bill actually does: regulate land use. Some argued that private schools are subject to less oversight than public schools, which must — under state law – undergo a collaborative community process for public school facilities. Private schools, under the proposed law, would not be subject to that requirement.
"It just feels like there's a lack of 'level' in this legislation as it stands," said Teton County School District trustee Janine Bay Teske.
Jerimiah Rieman, the director of the Wyoming County Commissioners' Association, also noted that the bill – as written – mentioned nothing about who would fund the infrastructure needed for private schools, which he said has the potential to become an unfunded mandate.
At the heart of the issue, he said, the debate around SF49 is not about school choice. Instead, it's about who has the land use authority to build schools, something the bill does not outline effectively.
"This bill is not about choice, it's whether a private school should be exempt from land use processes that have been set by a county as part of a land use process," he said.
Though the bill was drafted to not be considered "special interest legislation," which only applies to a certain municipality or entity, others argued that setting rules for the entire state based on a single incident is simply bad policy.
"Do you write legislation for the exception? Or what will work best for everyone at the end of the day?" asked John Espy, a Carbon County commissioner.
The bill will now go on to the full House of Representatives and, if passed, will head to the governor's desk.
Follow politics reporter Nick Reynolds on Twitter @IAmNickReynolds
Get Government & Politics updates in your inbox!
Stay up-to-date on the latest in local and national government and political topics with our newsletter.