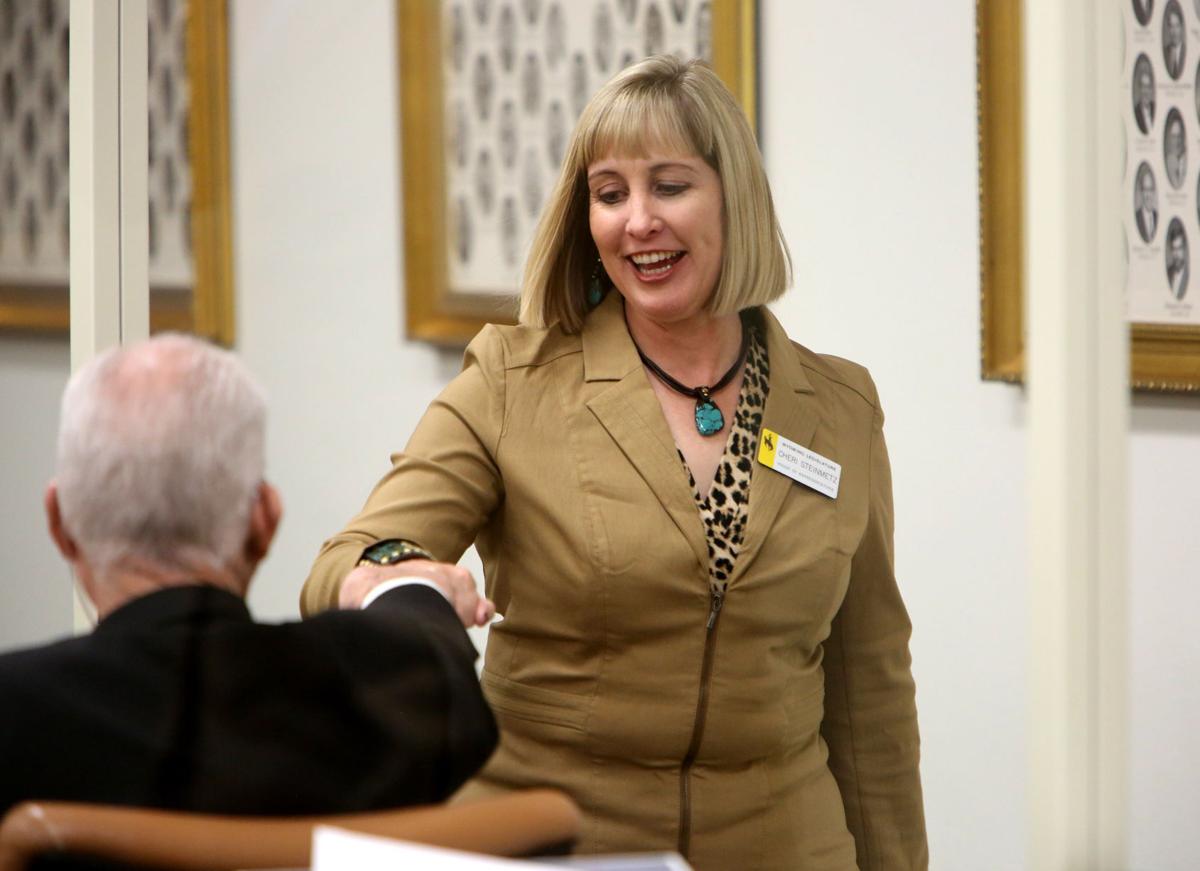 Women could be barred from receiving abortions after about 20 weeks and could face felony charges for allowing lab tests to be performed on an aborted fetus or embryo under a bill proposed in the Wyoming Legislature.
A second bill intended to allow verification of abortion reports filed with the state would weaken patient privacy protections.
Current law requires doctors to report every abortion they perform to Wyoming health officials but states that no information should be recorded that could "disclose the identity of the individual participating in an abortion."
House Bill 132 strikes that language and instead requires doctors to report a medical record number for the patient on the form "to enable matching the report to the pregnant woman's medical records."
Rep. Scott Clem, R-Gillette, said that step is necessary to verify whether the abortion reported actually occurred but that only law enforcement could connect a report to an individual.
Completed forms are currently available only to public health officials. The bill would change that to exclusively allow law enforcement and regulators access to the forms. The forms would continue to be held by the state health department, which would be required to issue an annual report on abortion statistics in Wyoming.
Change to 'viability'
The first measure, House Bill 116, would roll back the time during which women can receive abortions in Wyoming by about two months, depending on how current statute is interpreted.
Abortions are allowed in Wyoming until viability, which is defined as the point at which a fetus is "able to live by natural or life-supportive systems outside the womb."
Fetuses have generally been found to be viable outside of the womb at between 24-28 weeks. However, a recent study found that some premature babies have survived as early as 22 weeks.
House Bill 116 would redefine viability as the point at which an embryo or fetus is "able to feel pain."
That date is similarly debated but is understood to be closer to 20 weeks.
Rep. Cheri Steinmetz, who sponsored the bill, said that she believes the point of fetal pain and the ability for a fetus to live outside the womb are within two weeks of one another, between 20 and 22 weeks.
"My research points to them being very close and getting closer daily," Steinmetz said in an email.
There is a two-week difference between the two primary ways of measuring when a woman becomes pregnant, making precise discussion of week-based abortion restrictions difficult to parse.
However, the entire question of when abortions are allowed in Wyoming is complicated by a qualifying phrase in the existing statute.
Viability under both current law and the proposed fetal pain amendment is defined as "according to appropriate medical judgment."
But that phrase is not explained in Wyoming statute.
The Wyoming Medical Society does not take a position on abortion, but executive director Sheila Bush said the group was opposed to "unnecessary government intrusion into the physician-patient relationship."
There are currently only two medical providers in Wyoming that offer abortions, according to Women for Women Wyoming. Those two providers, both in Jackson, would not appear to be affected by change in the "viability" definition because they provide abortion services through only 12 weeks following a woman's last period, the group states.
The second part of Steinmetz's bill would make it a felony for anyone to donate or sell tissue or cells from an aborted embryo or fetus for "any form of experimentation."
Current law bars such a sale or transfer of tissue from a "live or viable" aborted fetus, but Steinmetz's amendment would extend the law to include any aborted embryo or fetus.
Steinmetz said this provision would not bar women who miscarry to have chromosomal testing performed on the remains of their pregnancy because a miscarriage is not considered an abortion under existing law.
"I am simply expanding protections to any aborted child or any tissues or cells from an aborted child," Steinmetz said.
Aborted embryos and fetuses can be used in embryonic stem cell research on diseases like Alzheimer's, Parkinson's, diabetes, heart disease and kidney failure. Proponents of strict restrictions on abortion generally oppose this form of research but often support stem cell research that uses non-embryonic cells.
Fetal tissue research, which is generally less controversial, has been performed since about the 1930s. The polio vaccine was developed based on the study of fetal tissue.
New reporting requirements
You have free articles remaining.
The second bill would change the reporting requirements for doctors who perform abortions in Wyoming.
Since 1977, doctors performing abortions in the state have been required to file a form with the Wyoming Department of Health.
The age of the patient;
The type of procedure performed or prescription provided;
Any complications;
A summary of the patient's previous pregnancies, abortions and live births;
The size of the aborted embryo or fetus;
What kind of facility the abortion was performed in.
House Bill 132 would additionally require the form include "a unique medical record identifying number to enable matching the report to the pregnant woman's medical records."
The form could still not include a name, address or Social Security or driver's license number or information, other than the medical record number, that could identify the patient.
But much of the bill focuses on penalizing doctors who fail to submit the form.
Current statute requires doctors to submit the form within 20 days of the abortion but does not list consequences for not submitting the forms. A spokesman for the Wyoming Department of Health called current reporting "minimal" and said the department generally receives about five forms per year.
If a doctor does not submit the form within 50 days of performing an abortion, the bill would impose fines of $1,000 per 30-day period until the form is submitted.
Intentionally failing to file the form correctly would become a misdemeanor crime.
"Wyoming currently has reporting requirements pertaining to the practice of medicine, and specific procedures," Bush, of the medical society, said in a statement.
"WMS members are diligent in ensuring compliance with these requirements and uncertain as to the need for this legislation."
Clem, the sponsor, said the goal was to make it possible for the reporting requirements to be enforced so that accurate statistics can be obtained for abortions in Wyoming.
"There's no teeth in the statute," he said.
Clem said that for the reporting requirement to be enforced, a medical record number for the patient needs to be attached to the form.
"What the medical identification number does is (show) it's a person... it's an actual patient, a woman who chose to have the procedure," Clem said.
Existing law allows only public health officials or doctors to access the forms once they are submitted. If the bill passes, only attorneys general and district attorneys would be allowed access to the forms.
But Clem emphasized that the bill was meant to ensure patient privacy and that the only person who could connect the medical record number listed on the form with the patient would be an attorney general or district attorney. Even then, authorities would have to go through a process to figure out whom the record number belonged to.
"The attorney general isn't going to be able to look at a number and go, 'That's so-and-so,'" Clem said.
Clem said that nationally there have been cases of abortion clinics selling fetal remains and that it was important to obtain accurate information about abortions occurring in Wyoming to ensure that did not happen in the state.
"The goal was just to ensure we have accurate numbers," Clem said. "The second thing is to ensure the privacy of women."
"We're looking for statistics. We're not looking to out a woman. We're not looking to cause any more harm than was already caused when, for whatever reason, an abortion was performed."
The state board of medicine would also be able to inspect the forms to investigate doctors for misconduct.
The Wyoming Department of Health would also be required to file an annual report providing abortion statistics in the state and would be tasked with ensuring no identifying information would be released in these reports.
Both bills were referred to Legislature's Labor, Health and Social Services Committee on Monday.
Similar bills related to both fetal pain and abortion reporting requirements have been brought up unsuccessfully at the Legislature in past years.
Get Government & Politics updates in your inbox!
Stay up-to-date on the latest in local and national government and political topics with our newsletter.