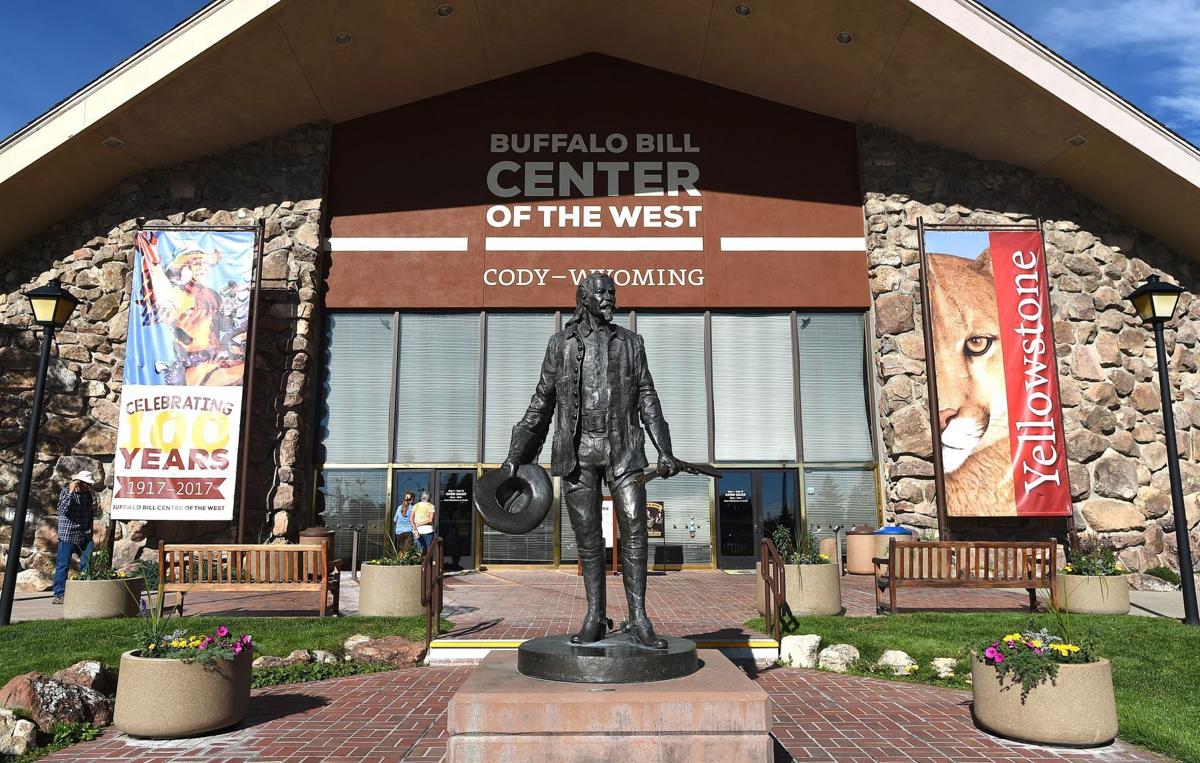 A longtime member of the Buffalo Bill Center of the West board of trustees resigned Monday after it was recently revealed that he runs a racist newsletter.
Henry "Rip" McIntosh had been a trustee at the Smithsonian-affiliated museum since September 2012. Before his resignation, he served on the Executive Committee, Capital Campaign Steering Committee, Strategic Planning Committee and was the chair of the Marketing Committee.
"After a special committee meeting held today, we have accepted the resignation of Trustee Rip McIntosh," Board Chair Bill Shiebler said in a statement to the Star-Tribune on Monday.
When the Star-Tribune asked why he decided to resign, McIntosh said he "didn't want to cause any embarrassment for the museum." The Center of the West board of trustees still has over 40 members, a number of which have political stature in Wyoming. To name a few, Vice President Dick Cheney, former Govs. Matt Mead and Mike Sullivan and former Sen. Al Simpson are all current trustees.
The acceptance of his resignation comes a couple days after his newsletter was taken out of circulation by its host, Constant Contact, an online marketing company, McIntosh said.
"Constant Contact has felt the need to deplatform (cancel) me due to an article I published," McIntosh said in an email to the Star-Tribune. "Consequently, I'm afraid I'll be dark until I can engage another service that will facilitate my posting articles...that are so well received by my subscribers."
The installment he is referring to in the email was an essay he ran in the newsletter titled, "On the Question of Systemic Racism in the United States," written by someone under a pen name. The essay stated that Black people have "become socially incompatible with other races" and "American Black culture has evolved into an un-fixable and crime-ridden mess." The essay also said that white people aren't racist rather "just exhausted" with Black people.
"Speaking bluntly, it is an incontrovertible fact that through the years, too many black people continue to show an inability to function and prosper in a culture manifestly unsuited to them," the essay continued. "Interestingly, blacks never seem to take responsibility for their failures. Instead, they lash out in anger and resentment and blame someone else."
According to McIntosh's social media, it appears as though he was sending on three, four, sometimes even five installments of the newsletter a day.
"Although the article deals with the question of racism, I did not and do not feel it should in any way be characterized as promoting or espousing racism," McIntosh said in a July 14 email to Constant Content, with the subject line "CANCELLATION." In that same email, and multiple other emails, McIntosh blames the fallout from his newsletter on The Informant and the reporter who wrote the article, Nick Martin. 
"I shall likely always hold a grudge against Nick Martin for precipitating my separation," McIntosh wrote in an email to the president of the board of trustees. 
The museum distanced itself from McIntosh's content. 
"The views represented in Mr. McIntosh's online and social media content do not represent or reflect the Buffalo Bill Center of the West's core values or its mission," said Levi Meyer, the public relations manager at the Center. The Center did not respond to request for further comment.
When asked if he is going to continue to attempt to get his newsletter back online, McIntosh replied, "of course." McIntosh declined to comment on whether or not he had any regrets about his past actions.
Shortly before it was taken offline, the newsletter had roughly 26.5 thousand subscribers, according to McIntosh. He said he was "shocked" to have it terminated and that he feels "grossly and most unfairly treated."
McIntosh, an 85-year-old white man with homes in Palm Beach, Florida, and Big Sky, Montana, has had a career spanning private investments, wildlife conservation, real estate development and computer programming, according to the Palm Beach Daily News.
While the museum is based in Cody and it is home to a number of prominent Wyomingites, it is more of a fixture of the Rocky Mountain region as a whole, not just Wyoming. The board meetings consist of many more people than the trustees themselves, meaning that it's possible many board members did not know McIntosh well.
The museum created a diversity committee in 2020 that in part looks at what other museums are doing to diversify their board and programming. The diversity task force did not handle McIntosh's resignation, however, the executive committee of the board did.
To become a part of the board of trustees, people need to fill out applications that ask them questions about their interest and experience with topics like Western art, Western history and firearms. Once the application is submitted, three quarters of the board needs to approve the applicant.
The Center will hold their next board meeting in September of this year.
Follow state politics reporter Victoria Eavis on Twitter @Victoria_Eavis