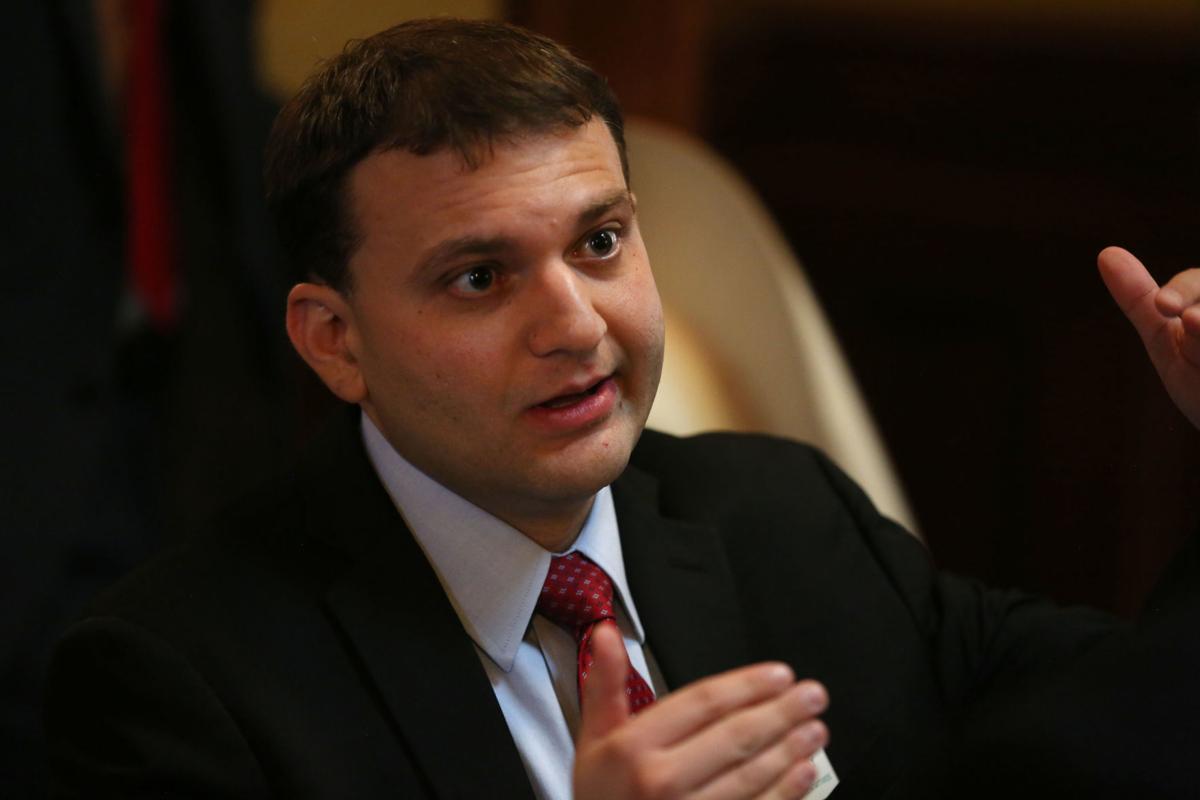 A legislative committee heavy on Casper lawmakers advanced a bill Tuesday to put a cap on property assessment increases across the state, responding to an outcry from Natrona County residents who faced significant increases in their property tax bills last year.
Despite concerns about its constitutionality, Rep. Chuck Gray's House Bill 99 — which after an amendment, would cap those increases at a maximum of 20% per year — passed the House Revenue Committee by a 7-2 vote Tuesday afternoon, with Casper Republican Reps. Gray, Pat Sweeney and Steve Harshman voting in favor of the bill.
"It is great news for Wyoming taxpayers that HB99 passed out of committee today," Gray said in a statement. "This bill would stop out of control tax assessments that have occurred."
The legislation came after a rash of contentious valuations from the Natrona County Assessor's Office last spring, leading to nearly 2,000 protests being heard by the local board of equalization in the fall. Another bill, to change the county assessor from an elected to an appointed position, was held back until a later meeting.
While politically popular in Natrona County, the bill also had a lot of support to get out of committee: Three of the bill's sponsors — Reps. Mark Baker, R-Rock Springs; Tim Hallinan, R-Gillette; and Mark Jennings, R-Sheridan — also voted to advance the bill.
Teton County Reps. Mike Yin and Jim Roscoe — whose county experienced similar issues with their assessment rates in recent years — were the lone "no" votes.
While Yin was supportive of advancing legislation to address aggressive valuation increases in his own community and said he had contemplated similar legislation, he expressed reluctance at supporting the bill as it was written, saying it could potentially run awry of the Wyoming Constitution and be overturned in several years.
County officials who testified Tuesday had similar concerns. In testimony to the committee, Converse County Assessor Dixie Huxtable said the bill could potentially cause the Legislature to create separate property classes under the Constitution and cause counties to lose untold amounts of potential property tax revenues that help fund the state's education system.
Gray, however, rejected that characterization, saying assessors "wanted it both ways" in their unwillingness to cap valuation increases while adhering to an interpretation of the law that centered around the market value of a person's home.
In his reading of the Wyoming Constitution, Gray said, the Legislature was allowed to prescribe its own rules to regulate what merited a just valuation. In this case, that was defined as an increase in the rate that is not disproportionately larger than the previous valuation, rather than what the market said it should be.
"It's pretty clear the Constitution actually contemplated this," he said.
Others, like the Wyoming Association of Municipalities Executive Director David Fraser, warned the bill could have the unintended consequence of undercutting communities' ability to earn revenues in times of high market volatility, creating a system where valuations could "run away from us" if the state limited county officials' ability to hike reassessments. A similar situation happened in Nevada, where the legislature went for a cap in the early 2000s in response to escalating property values in Lake Tahoe.
When the Great Recession hit in 2008, he said, housing values fell precipitously and were reassessed on much lower values and then capped, meaning that when the economy came back, they weren't able to catch back up.
"I know there are a lot of issues around this with the Constitution, but keep in mind the unintended consequence not only that the values might run away from us, but we'll be pinned at a lower value if the market goes in the other direction," Fraser told lawmakers.
Ultimately, the committee raised the cap from a proposed rate of 3% to 20% in an effort to limit those issues.