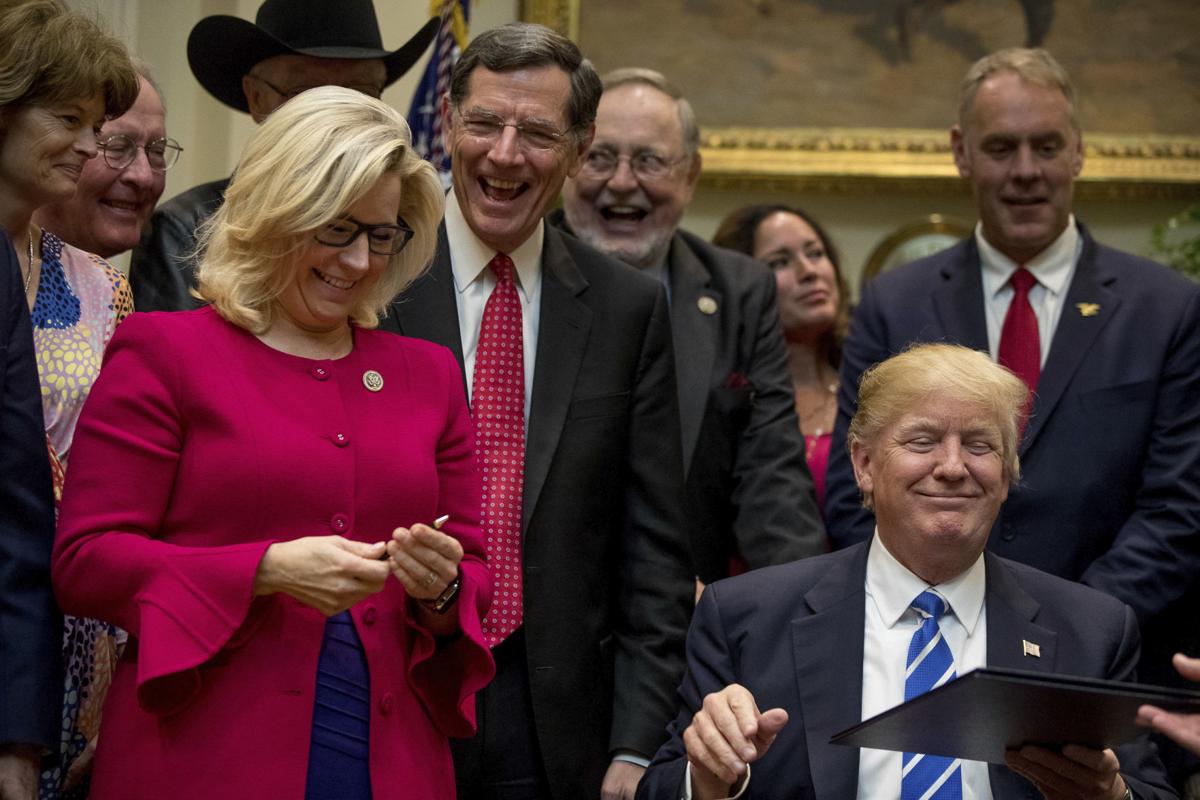 Following Iran's retaliatory missile attacks on U.S. occupied military bases in Iraq on Tuesday night, both Rep. Liz Cheney and Sen. John Barrasso expressed continued support for President Donald Trump's decision to kill a top Iranian military official late last week.
In statements late Tuesday night, both Cheney and Barrasso issued statements warning Iran of an appropriate response following the launching of more than a dozen missiles at strategic targets in the Middle East – a "grave miscalculation" in Cheney's words and the latest in a series of escalations between the two countries.
"Tonight, Iran attacked U.S. forces in Iraq," Barrasso said in a statement Tuesday night. "My prayers remain with our service members in the region and their families. Our priority continues to be their safety. There is no doubt the U.S. will appropriately respond once we have a full assessment of what happened tonight."
While an opportunity for Republicans to show unity with the president – whose handling of the Iran crisis has been largely panned by the American public, according to a recent Reuters/Ipsos poll released this week – Tuesday night also presented an opportunity for Cheney to land a punch against Democratic House Speaker Nancy Pelosi, who had called the assassination of Soleimani a "needless provocation" by the United States in a tweet Tuesday night.
This came following photos surfacing of Pelosi making a brief appearance at the opening of a new restaurant in the Navy Yard neighborhood of D.C., which quickly attracted the ire of conservatives including Cheney on social media as the attacks were unfolding.
"Speaker Pelosi has proven herself time and time again to be completely and totally lacking in any seriousness," Cheney said in an interview on Fox News Wednesday morning, pointing to Pelosi's withholding of Articles of Impeachment against the president in the House of Representatives as an example afterwards.
You have free articles remaining.
"She's blaming the United States of America, suggesting a moral equivalence between the United States of America and Iran," she added. "She's clearly an embarrassment, yet the Democratic Caucus continues to support her as their leader and as Speaker of the House."
On Wednesday, President Trump announced additional sanctions against Iran after both sides issued statements seeking de-escalation.
"Excellent remarks by @realDonaldTrump," Cheney tweeted following the president's address to the nation on Wednesday morning. "Era of Obama appeasement is over. Iran will not attain nuclear weapons. Regime will face additional sanctions, and they will be held accountable for their actions. Maximum pressure policy continues. America stands with the people of Iran."
While war appears to have been averted for the time being, the past week has caused significant rifts in the United States' standing in the region.
Tuesday's attacks followed news Iran was considering withdrawing from an international nuclear arms treaty it had signed with four other countries – the latest after the United States reneged on its end of the deal – and a vote by the Iraqi Parliament calling on U.S. troops to withdraw from the region: an order the U.S. appeared to comply with in a letter the Pentagon later rescinded, prompting the Iraqi prime minister to express frustration.
"It's not a piece of paper that fell off the printer or reached us by coincidence," he said.
The third member of Wyoming's congressional delegation, Sen. Mike Enzi, has not issued a public statement on the latest Iran developments.