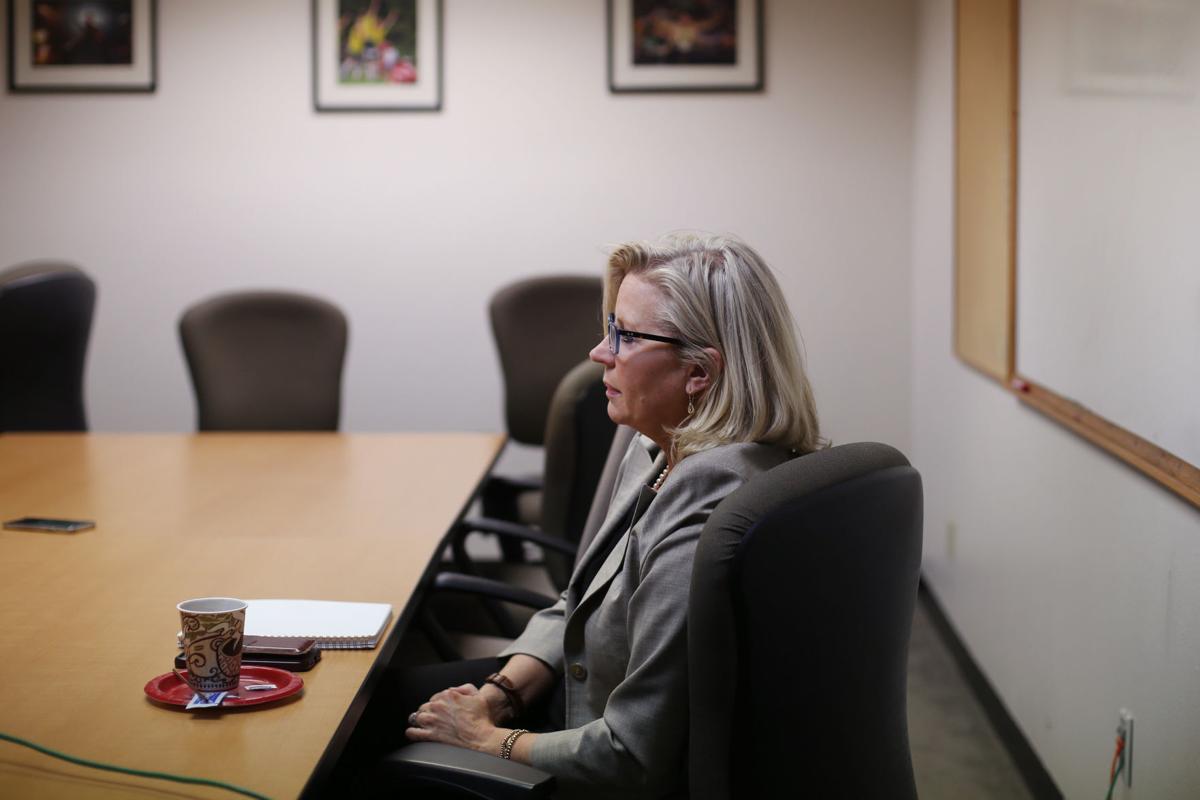 After a newsy and tumultuous couple of months, Rep. Liz Cheney's House 2022 campaign once again had its most successful fundraising quarter of all time, raising $1.88 million in the second quarter of 2021. This sum surpasses the previous record of the $1.5 million it raised in quarter one of this year.
The campaign currently has $2.85 million in cash on hand, nearly doubling the cash on hand at the end of last quarter of $1.43 million.
The campaign also welcomed some prominent first-time donors in quarter two. Former Republican Sen. Judd Gregg, former Republican Rep. Francis Rooney and GOP strategist Karl Rove all contributed, as did major Republican donors August Busch IV and Phil Anschutz, according to a campaign spokesperson.
Anschutz gave the maximum of $2,900 and Rooney and his wife gave the maximum for a couple of $5,800. Rove came close to maxing out with a $2,800 donation, while Gregg and Busch gave $1,000 and $500, respectively.
The biggest spike in donations during the second quarter — which spans from April to June — occurred in May following Cheney's floor speech on the evening before she was removed as Republican Conference chair for voting to impeach former President Trump and her continued rebukes of his lies about the illegitimacy of the 2020 presidential election.
"Liz Cheney is standing up for the Constitution, for conservative values, and for the rule of law. As these fundraising numbers make clear, she has robust support in this fight," Kevin Seifert, a Cheney political adviser, said in a statement to the Star-Tribune. "Liz is demonstrating the type of effective, principled leadership that Wyoming deserves from its Representative. She will continue to fight the Biden Administration's overreach and articulate how Republicans can offer a better way forward for the nation. It's encouraging to have so many join her effort."
These preliminary fundraising numbers also indicate the weighty implications Cheney's 2022 campaign carries. In 2020, the last election cycle, Cheney raised $3 million over the entire course of the election. Since the beginning of 2021, the campaign has already brought in close to $3.5 million.
Cheney has also been actively campaigning over the last quarter.
She spent a significant chunk of time in traveling the state, visiting Afton, Pinedale, Ethete, Rock Springs, Cody and Casper, and she took part in a number of interviews including one with the Star-Tribune. Additionally, she introduced bipartisan legislation to make pandemic telehealth benefits permanent as well as legislation to preserve the Trump Administration's NEPA reforms.
In recent weeks, Cheney continues to stick to her love of country over partisan politics ideology. She was one of the few Republicans to support an independent, bipartisan commission to investigate the Jan. 6 Capitol insurrection.
The commission, which faced widespread GOP opposition, was eventually killed by a Senate vote after passing the House. In response to the death of the commission in the Senate, Cheney voted for and was the only Republican named by Rep. Nancy Pelosi to serve on a House Select Committee to investigate the attack on the Capitol. House Minority Leader Rep. Kevin McCarthy is expected to name five more Republicans to join Cheney.
Cheney has faced consistent and extensive backlash in Wyoming and nationally ever since her vote to impeach former president Trump in February, but these record-setting numbers are somewhat of an indication that her decisions and statements regarding Trump may not significantly harm her chances for Wyoming's sole House seat.
That being said, much remains to be seen about where and who these donations are coming from. More in-depth campaign finance numbers will be released Thursday.
Follow state politics reporter Victoria Eavis on Twitter @Victoria_Eavis