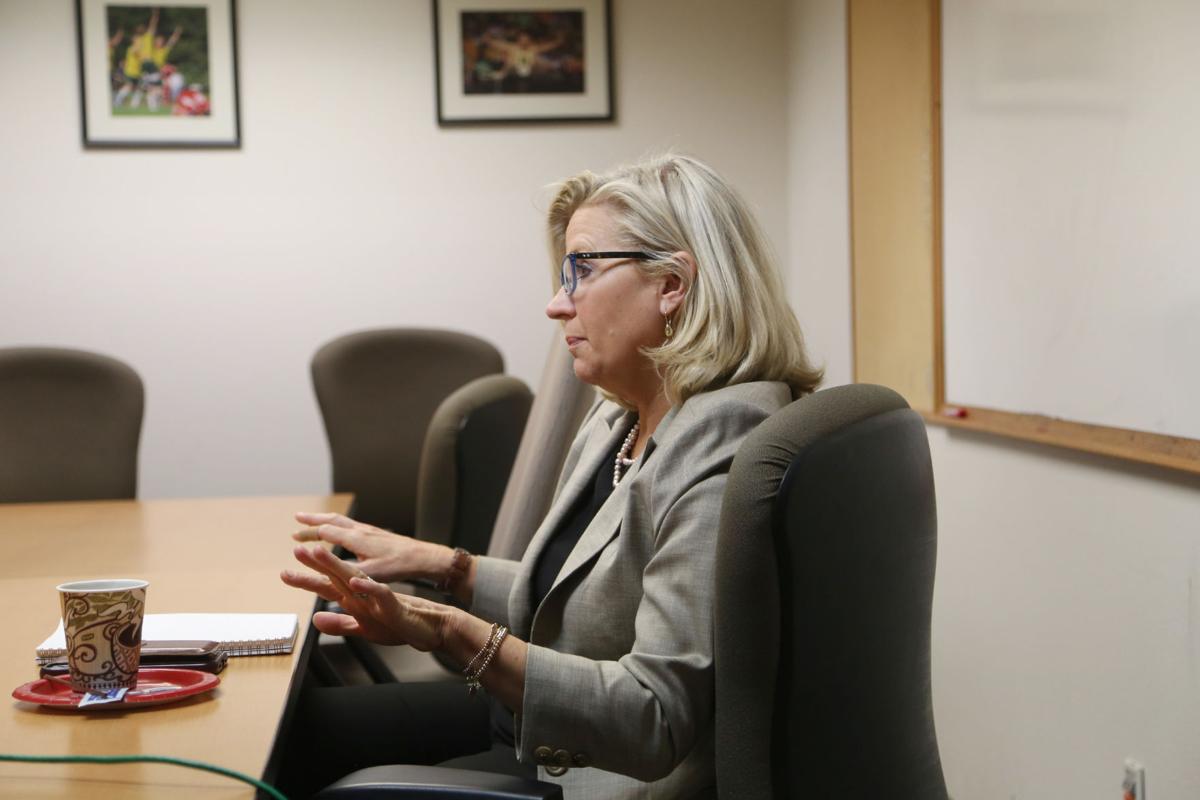 Republican Rep. Liz Cheney and Michigan Democratic Rep. Debbie Dingell introduced legislation Tuesday that aims to make pandemic telehealth benefits permanent with the aim of making it easier for older adults on Medicare to access and be reimbursed for services.
If passed, the Advancing Telehealth Beyond COVID-19 Act of 2021 would permanently remove prerequisites for telehealth appointments that were temporarily waived under the pandemic relief package known as the CARES Act.
"We'll be working hard to secure its passage and hopefully do the same over in the Senate and get it signed," Cheney told the Star-Tribune on Tuesday.
Previously, telehealth services were only available to Medicare beneficiaries at a designated "originating site" and only if there was a doctor shortage. The bill also "removes restrictions that limit health care providers' ability to provide access to smart devices and innovative digital technology to their patients," according to a announcement from Cheney's office.
Almost a year ago to the day, Cheney introduced nearly identical legislation, H.R. 7338: Advancing Telehealth Beyond COVID-19 Act of 2020. The previous version of the bill only had Republican co-sponsors and was referred to a pair of committees, but never advanced.
The more recent bill only has a couple "minor changes," one of which is the addition of an "audio-only" component, which may help to increase access where there are gaps in the state's broadband system. The 2020 version of the bill did not allow for telehealth visits to be conducted with audio alone.
"I think in some areas (broadband is) OK, but definitely lots of work that still needs to be done," Rep. Mike Yin, D-Jackson, a member of the legislature's Broadband Taskforce, wrote in a message to the Star-Tribune. "Even in Teton County, we should be better than we are now."
But of telehealth, Cheney said that "it absolutely can" be implemented successfully.
"I think we certainly need to do more, but there are a lot of places where the issue wasn't and isn't connectivity, the issue is that Medicare wouldn't reimburse for telehealth," she said.
State health care groups have lined up in support of the bill.
"It makes it much easier for physicians to keep in touch with their patients. It makes it much more efficient. And we also have had support for the bill from the Wyoming Primary Care Association and the Wyoming Hospital Association as well," said Cheney, who is facing a tough reelection fight after voting to impeach former President Donald Trump.
The Wyoming Hospital Association, meanwhile, lauded Cheney for pursuing the legislation. So did Jan Cartwright, executive director of the Wyoming Primary Care Association.
"The Wyoming Primary Care Association supports this bill as an important step in the delivery of healthcare through telehealth. Wyoming federally qualified health centers located in some of the most rural parts of the U. S. moved quickly to provide care to their patients through telehealth during the pandemic. We thank Congresswoman Cheney for her bill to make the telehealth waivers permanent," she said in a statement.
The bill is Cheney's first that she sponsored with a Democrat since she took office in 2017, according to a ProPublica database. If other Democrats sign on to co-sponsor, it will only be the third bill she has sponsored that has had Democrats sign on to.