House Republicans voted Wednesday morning to remove Rep. Liz Cheney, Wyoming's lone member of the chamber and an outspoken critic of former President Donald Trump, from her leadership position.
"I will do everything I can to ensure that the former president never again gets anywhere near the Oval Office," she told reporters after the vote. "We have seen the danger that he continues to provoke with his language, we've seen his lack of commitment and dedication to the Constitution, and I think it's very important that we make sure whomever we elect is somebody who will be faithful to the Constitution."
Cheney told reporters that Wednesday's vote showed where the Republicans are as a party right now. She said it was impossible to embrace the lie that the 2020 election was rigged and the Constitution at the same time.
"I think that the party is in a place that we have got to bring it back from, and we've got to get back to a position where we are a party that can fight for conservative principles, that can fight for substance," she said. "We cannot be dragged backward by the very dangerous lies of a former president."
"I don't think it's any surprise," said state Rep. Landon Brown. "It's not the Republican Party anymore, it's Trump's party."
Continued dispute
This is the second time Cheney's colleagues have attempted to unseat Cheney as GOP conference chair, the No. 3 Republican leadership position in the House. The last vote occurred on Feb. 3, and Cheney comfortably survived by a vote of 145-61.
"Our duty is clear," she said Tuesday night from the House floor. "Every one of us who has sworn the oath must act to prevent the unraveling of our democracy. This is not about policy. This is not about partisanship. This is about our duty as Americans. Remaining silent, and ignoring the lie, emboldens the liar."
"I will not participate in that," she continued. "I will not sit back and watch in silence while others lead our party down a path that abandons the rule of law and joins the former president's crusade to undermine our democracy."
House minority leader and close Trump ally Kevin McCarthy, who has endorsed Cheney's ouster, recently said that the effort to unseat her is not tied to her vote to impeach the president in January, but rather her inability to communicate the desired message of the Republican party.
"No, there's no concern on how she voted on impeachment," McCarthy said on Fox & Friends prior to the vote. "I have heard from members concerned about her ability to carry out the job as conference chair, to carry out the message."
Trump clearly relished the ouster of one of his most prominent critics, calling her a "bitter, horrible human being" in a statement released shortly after the vote.
"She has no personality or anything good having to do with politics or our Country," Trump said in the statement. "She is a talking point for Democrats, whether that means the Border, the gas lines, inflation, or destroying our economy. She is a warmonger whose family stupidly pushed us into the never-ending Middle East Disaster, draining our wealth and depleting our Great Military, the worst decision in our Country's history."Republican leadership has been focused on unifying and communicating a coherent message since the election, but Cheney has been reluctant to go along with leadership. After a House GOP retreat aimed at unifying the party and crafting a message, Cheney and McCarthy were reportedly at odds over Trump's unfounded claims that the election was stolen.
Next in line
New York Rep. Elise Stefanik is expected to replace Cheney as conference chair. Trump, McCarthy and Rep. Steve Scalise, the No. 2 House Republican, all endorsed Stefanik for the position.
When Congress reconvened the night following the insurrection that resulted in multiple deaths, Stefanik gave a floor speech that once again alleged that there was widespread voter fraud in Georgia, Wisconsin, Pennsylvania and Michigan — accusations that lack evidence.Cheney and Stefanik were previously allies. In 2019, Stefanik told Cheney, "I was very proud to nominate you to serve as our conference chair." Stefanik's political action committee also donated a total of $10,000 to Cheney's 2020 reelection campaign, according to campaign finance filings.
Cheney had been seen as a rising star in the party before her rift with Trump. She became the highest-ranking Republican woman in House history two years into her congressional career.
"We need somebody who is articulate and well-respected; she's both, and she's a fighter," Rep. Barry Loudermilk told Politico in 2018.
In-state battle
Several Republicans are challenging Cheney in the 2022 primary, and the state GOP censured her earlier this year. A number of her primary challengers are building a campaign on the opposition to Cheney while appealing to Trump's base in the state.
"Even after being ousted from leadership, Liz Cheney's rage keeps building for Donald J. Trump. Such hatred makes for self destruction. No one should hate this much, it makes one unfit for office," said state Sen. Anthony Bouchard, one of her most prominent primary challengers.
But building a campaign on opposition to Cheney may present its difficulties.
"The people that are running against her have to keep that message up for 18 months, and it's going to become that song on the radio that no one wants to hear anymore," Brown said. "It might end up hurting them more than it will help them."
The Wyoming Democratic Party, meanwhile, quickly released a statement Wednesday saying Republicans will regret their decision to toss Cheney from leadership.
"The vote held today is further confirmation that Republicans are more focused on defending a failed president and his lies than doing the work of the American people," Wyoming Democratic Party Chair Joe Barbuto said. "In Wyoming and across the nation, the GOP is willfully choosing to build their party on a foundation of misinformation and falsehoods. It's a decision they will come to regret and voters will remember for many election cycles to come."
Photos: Wyoming Rep. Liz Cheney
Capitol Riot Investigation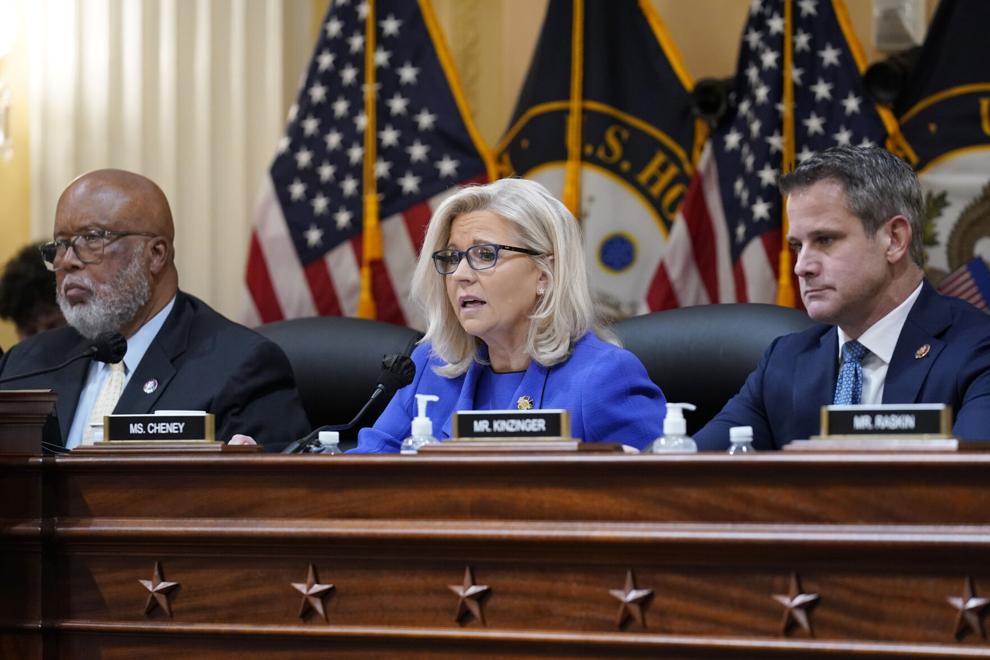 Capitol Riot Anniversary Cheney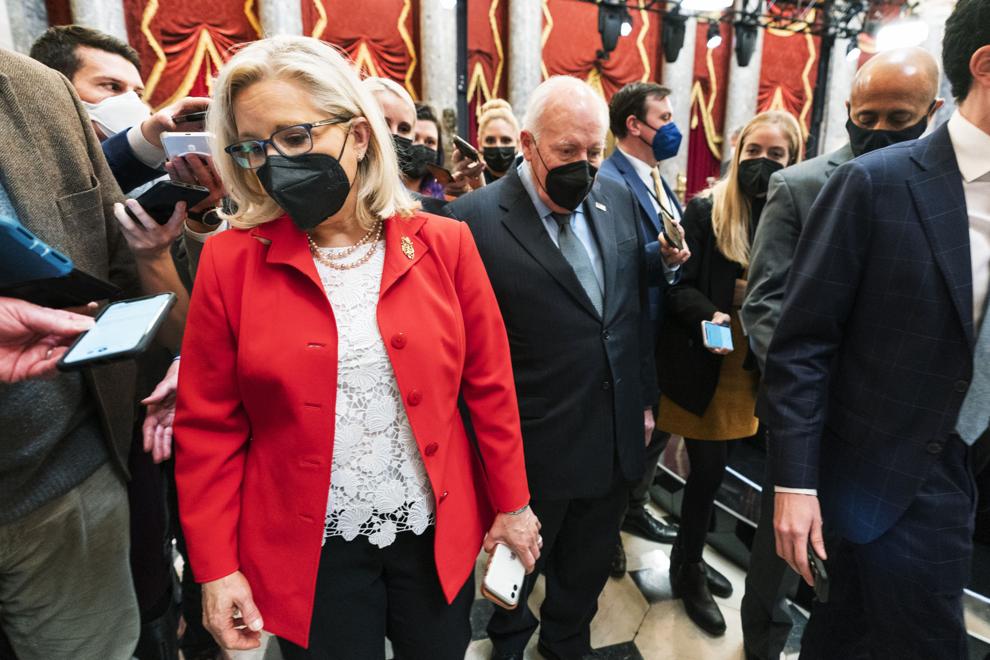 Capitol Riot Anniversary Cheney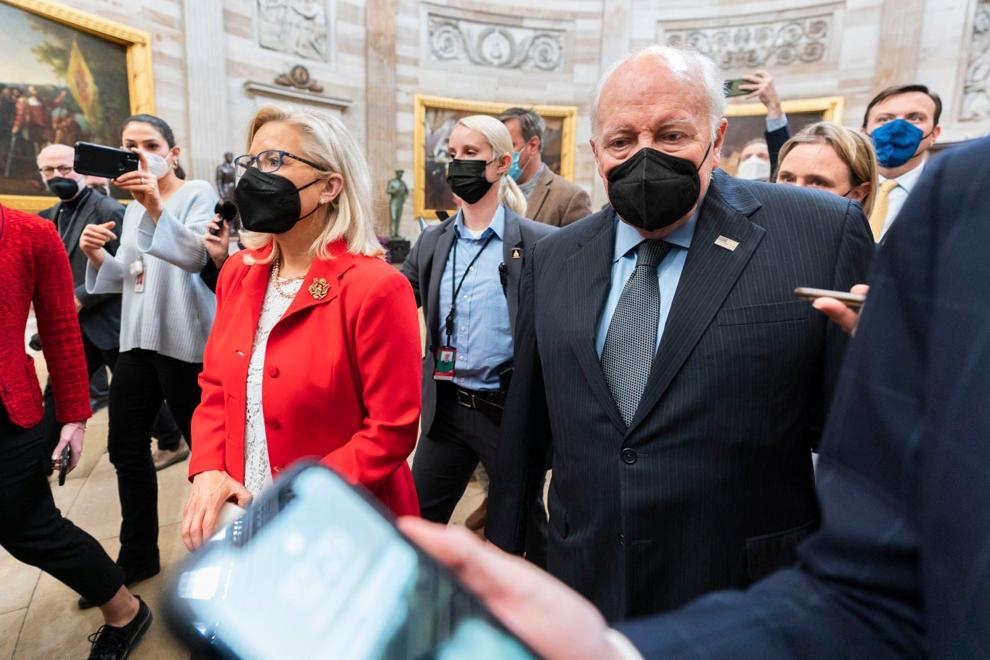 Liz Cheney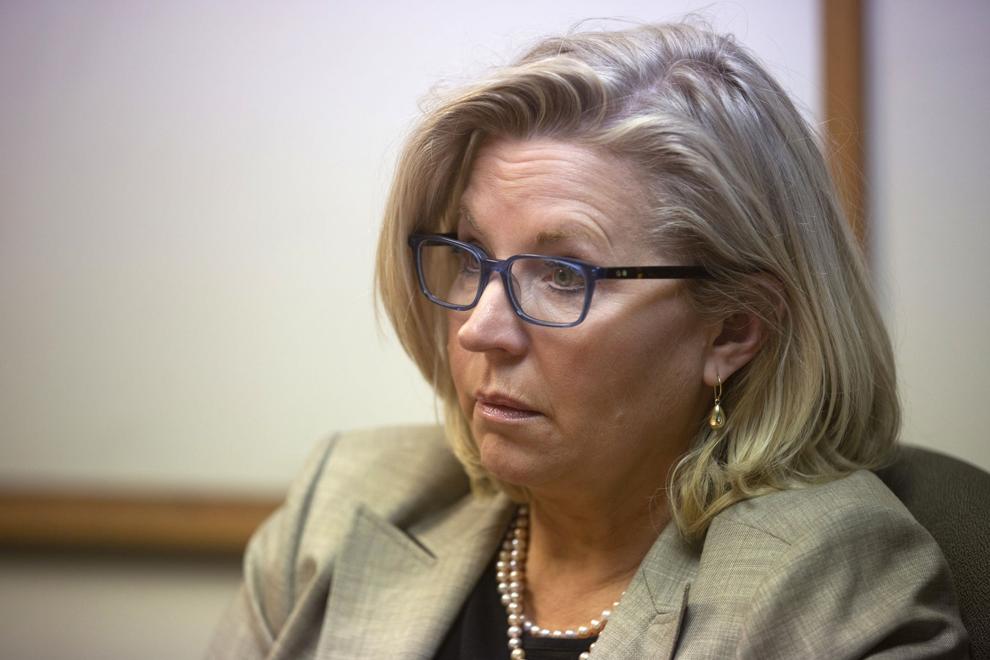 Liz Cheney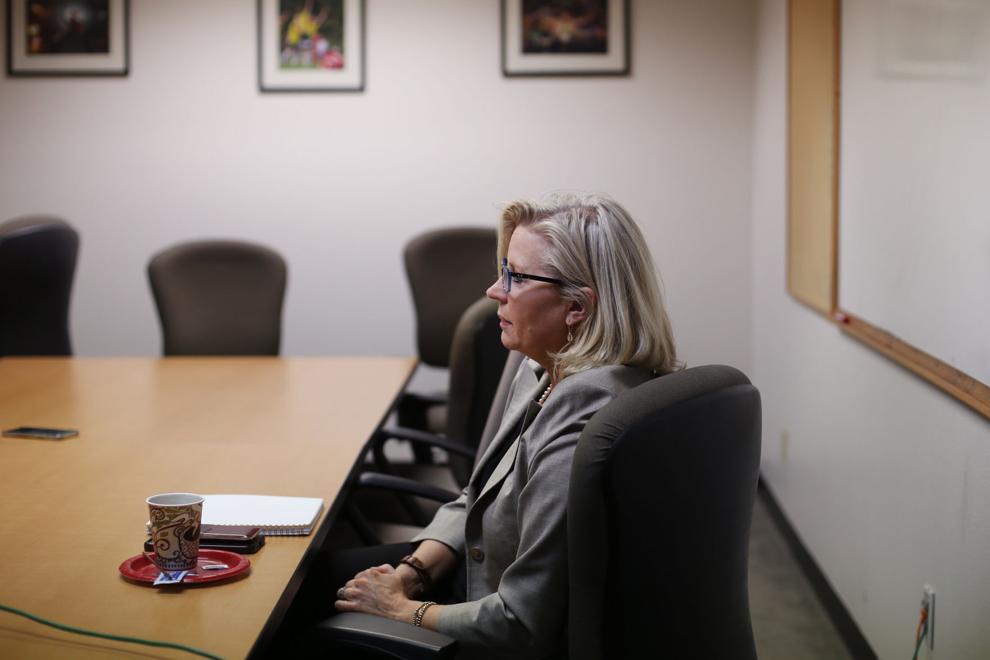 Congress Divided Republicans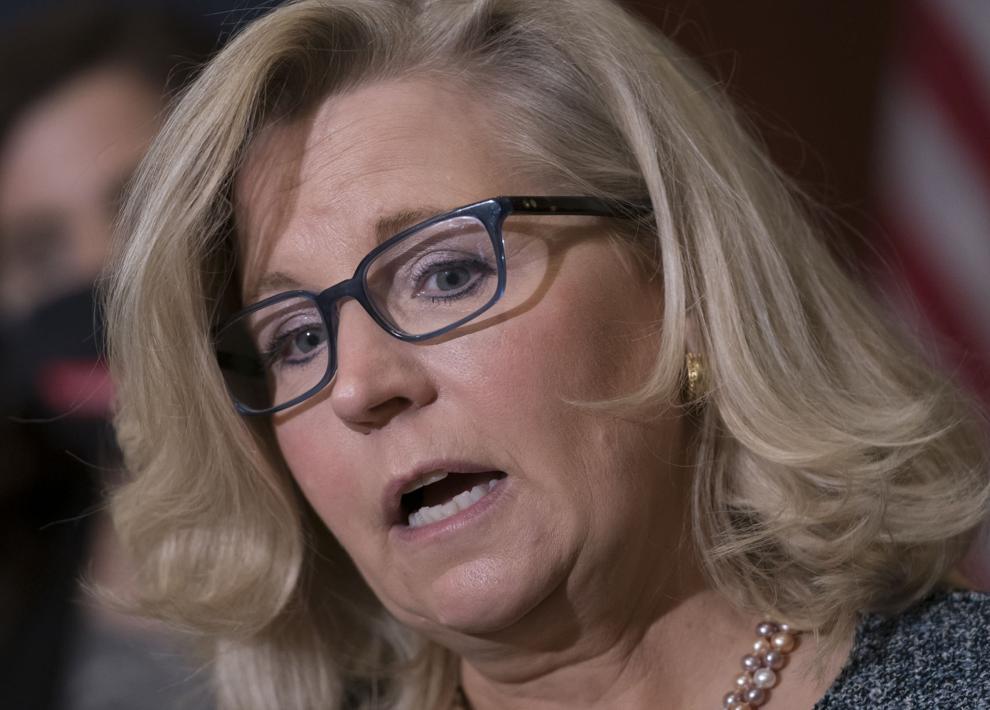 House Republicans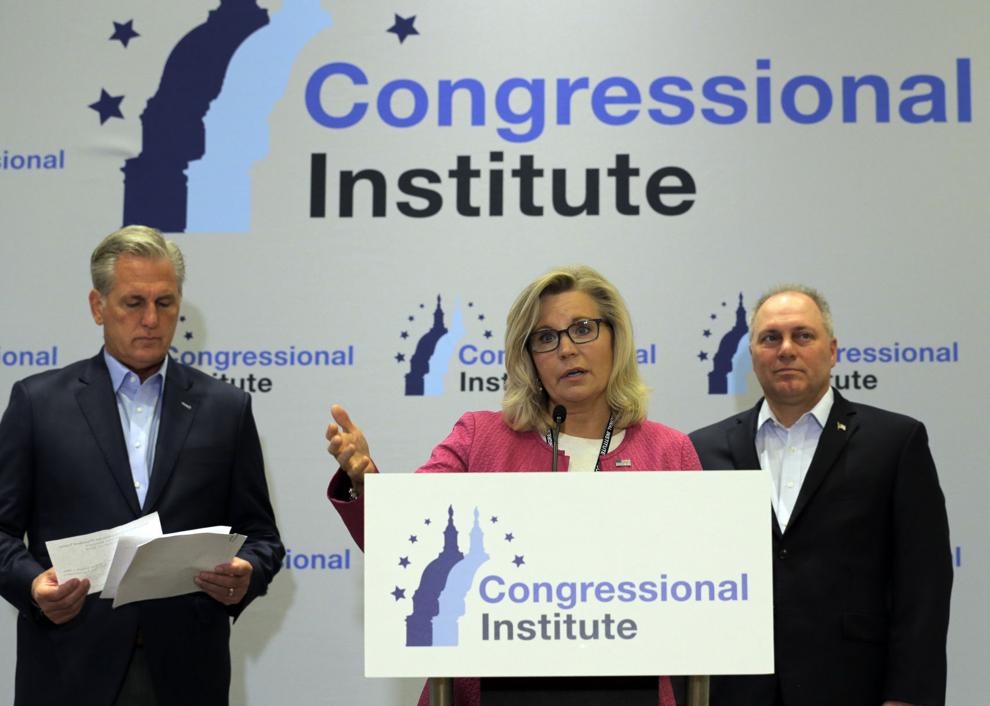 Congress Immigration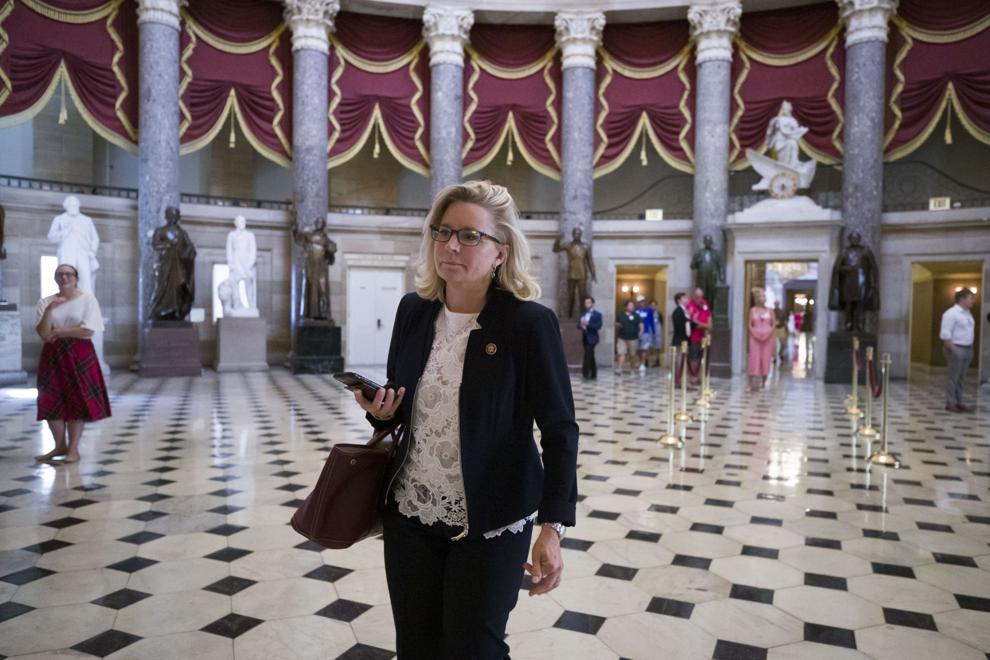 Trump Impeachment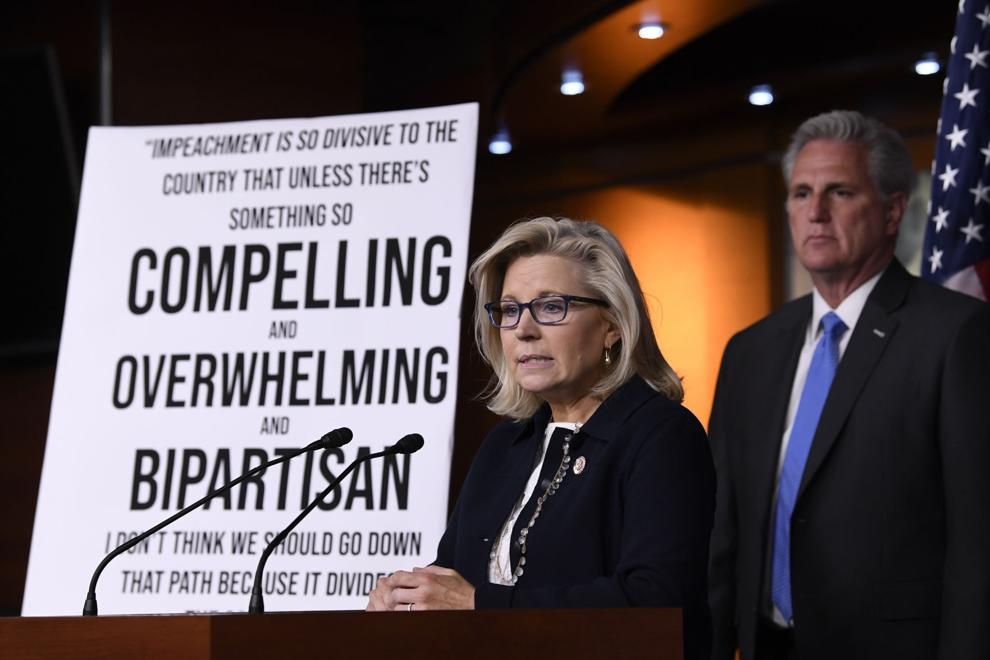 Trump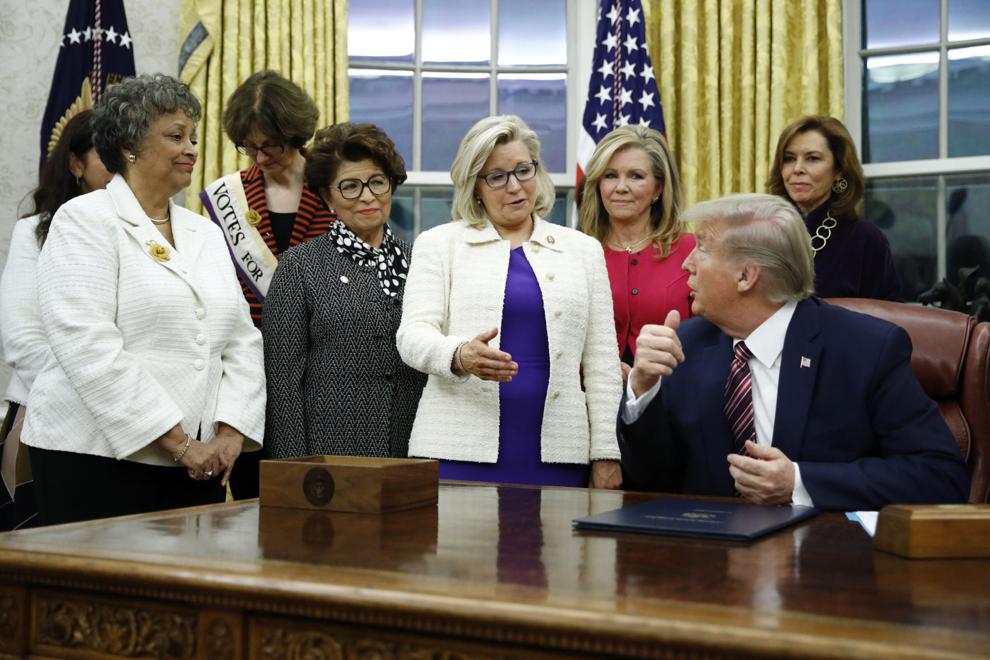 Trump Impeachment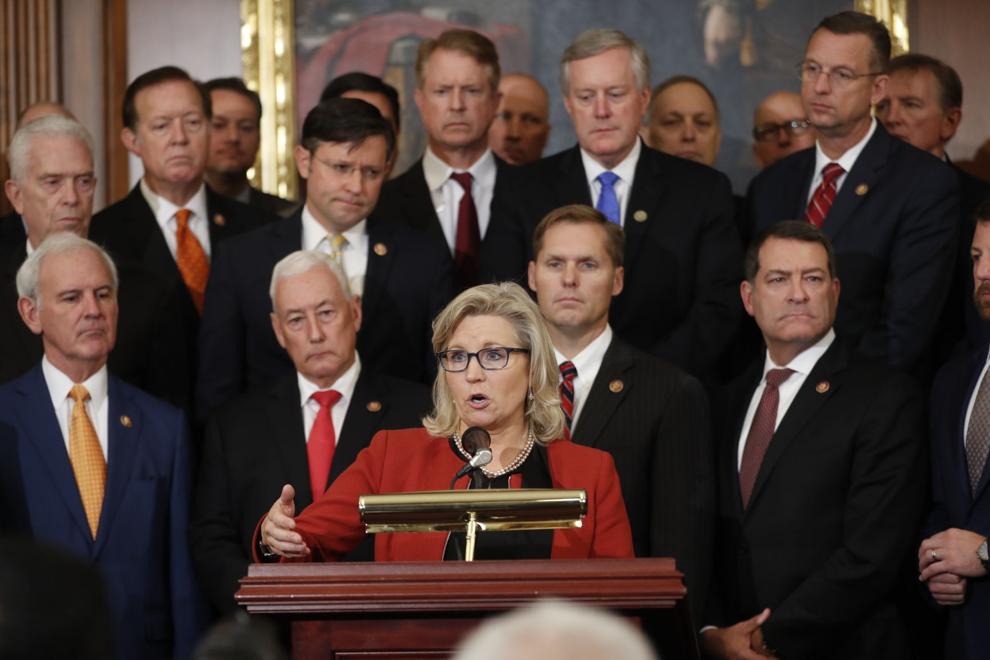 Cheney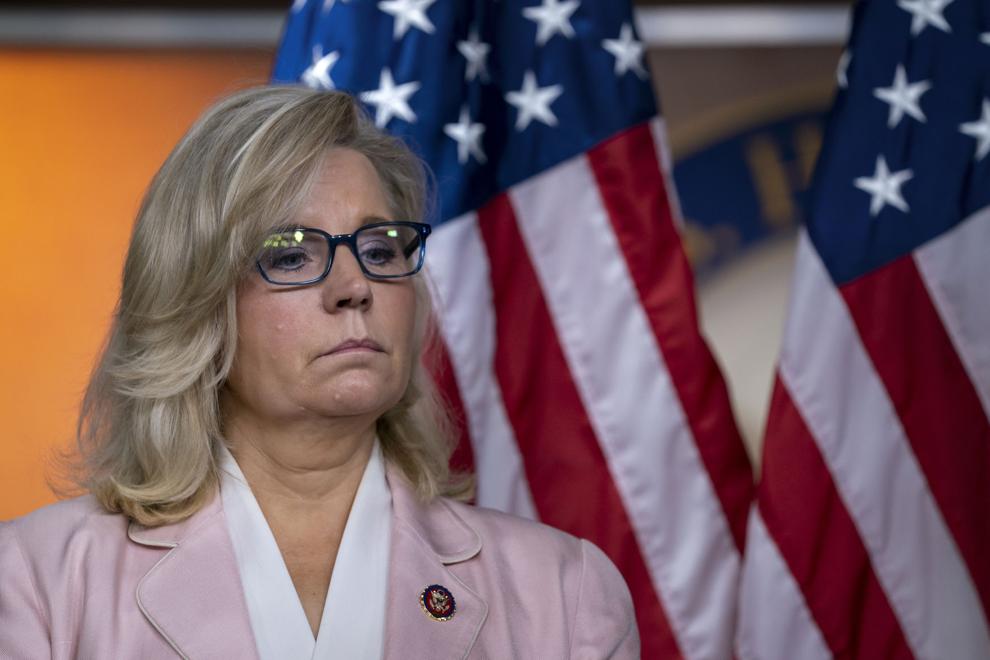 Republicans Omar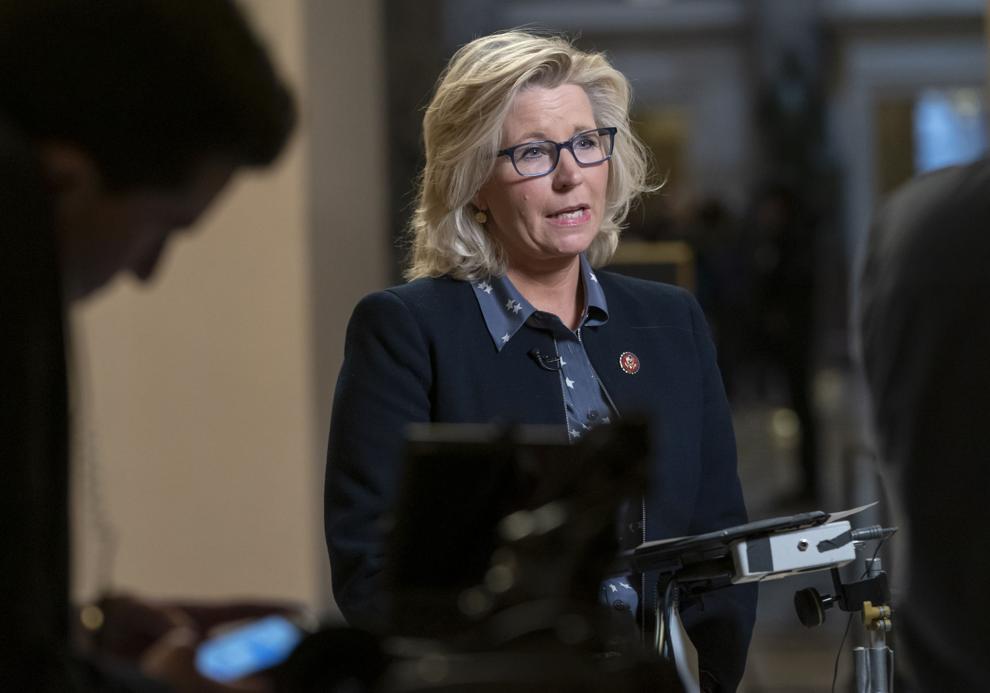 Rep. Liz Cheney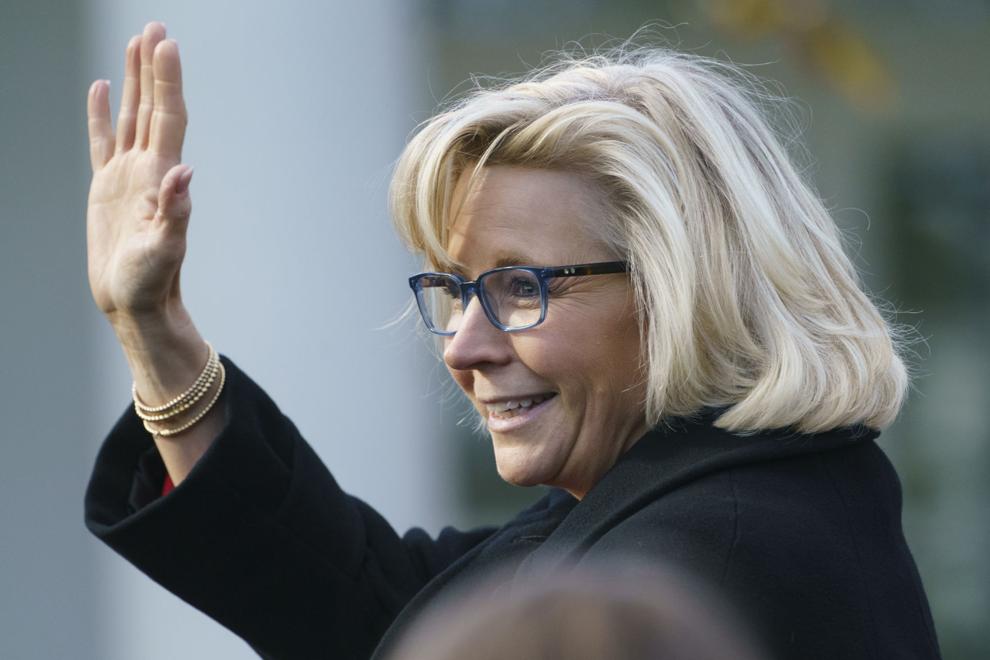 Cheney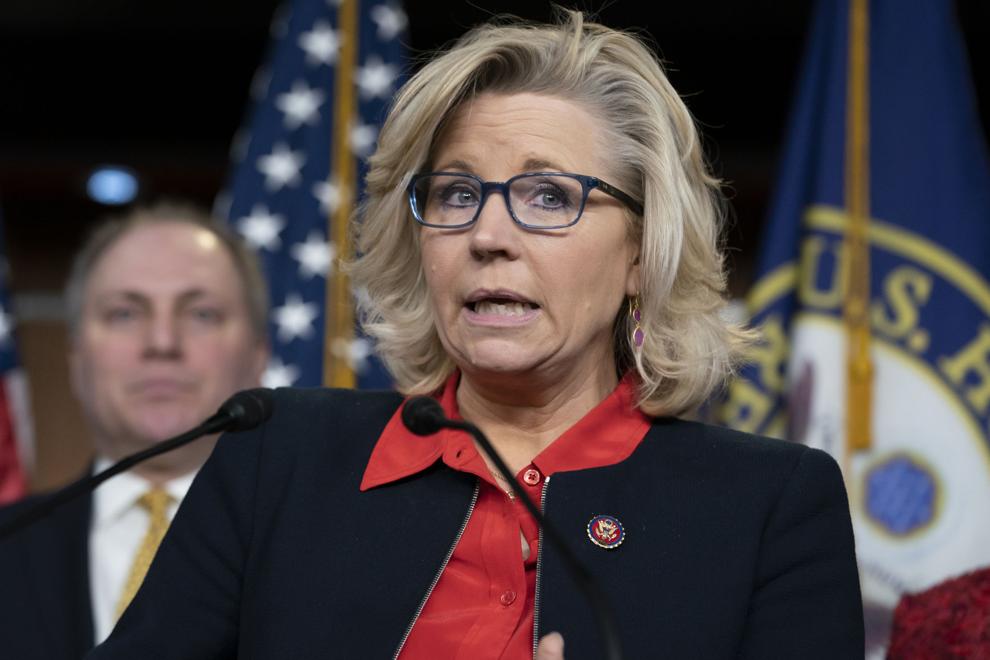 Rep. Liz Cheney
Trump Impeachment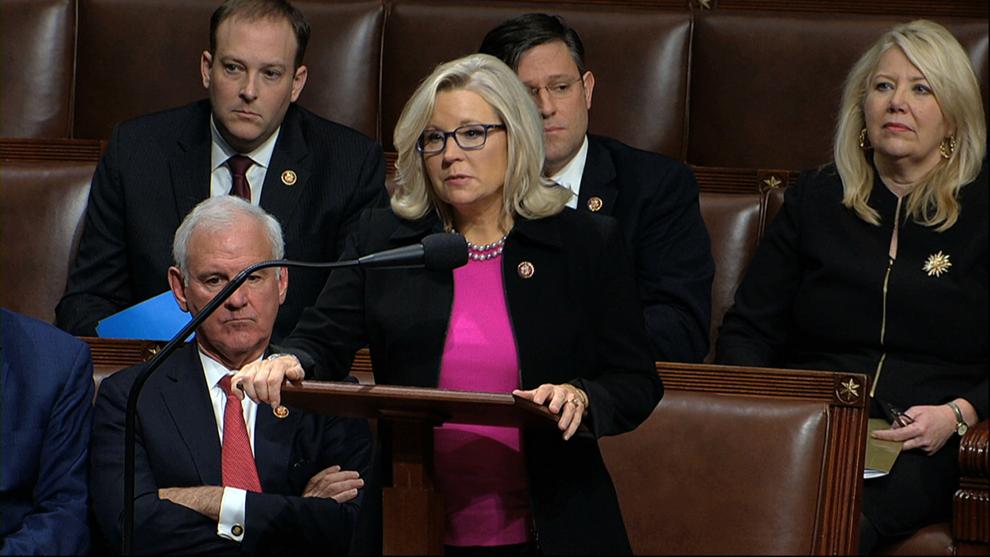 Liz Cheney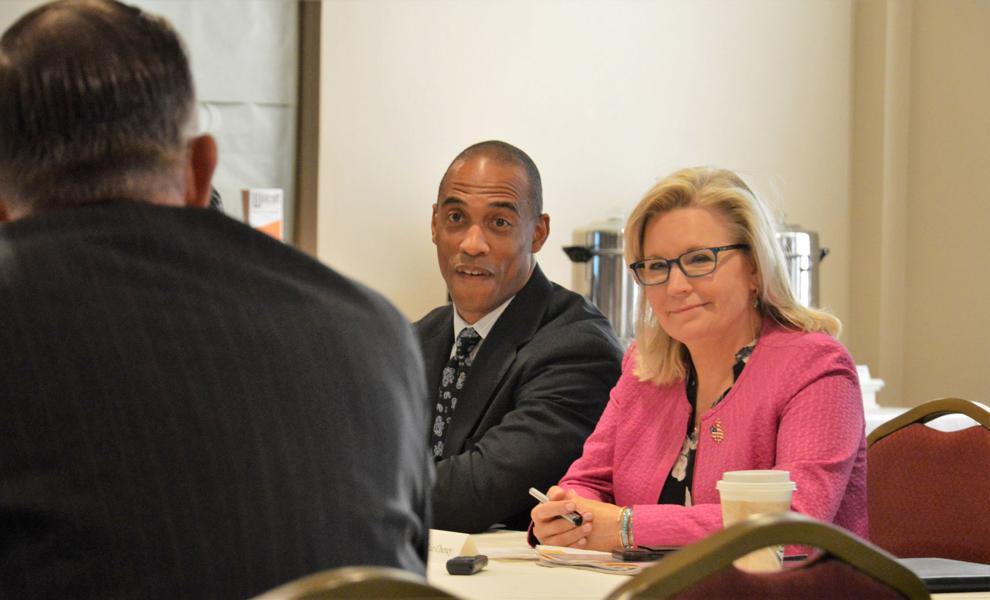 Sonny Perdue visit
Liz Cheney
Cheney
Wreaths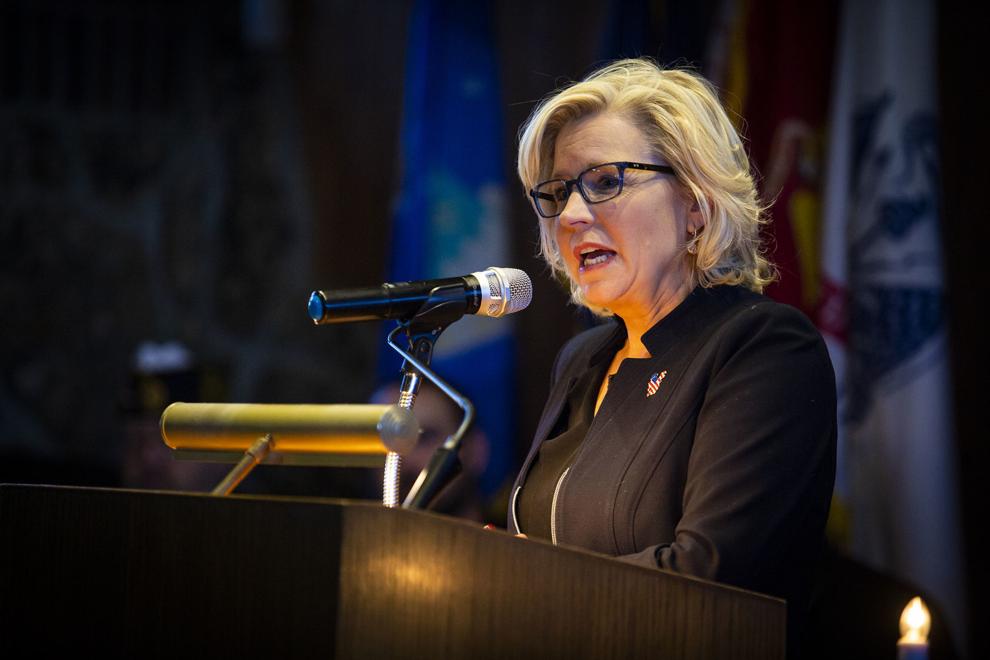 Trump, Cheney, Zinke and Barrasso
Liz Cheney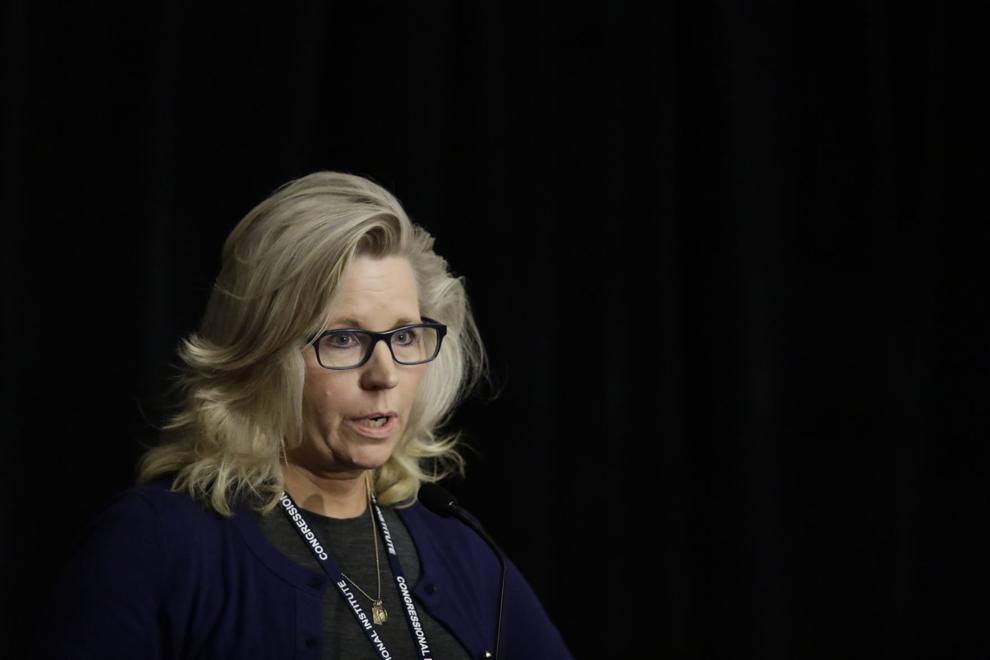 Liz Cheney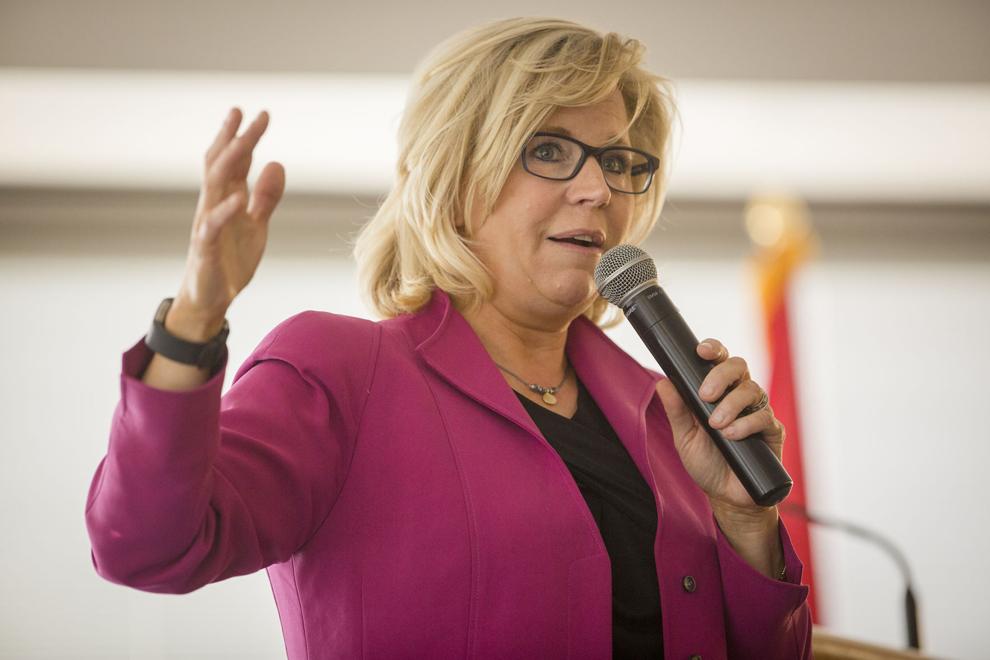 Liz Cheney and Donald Trump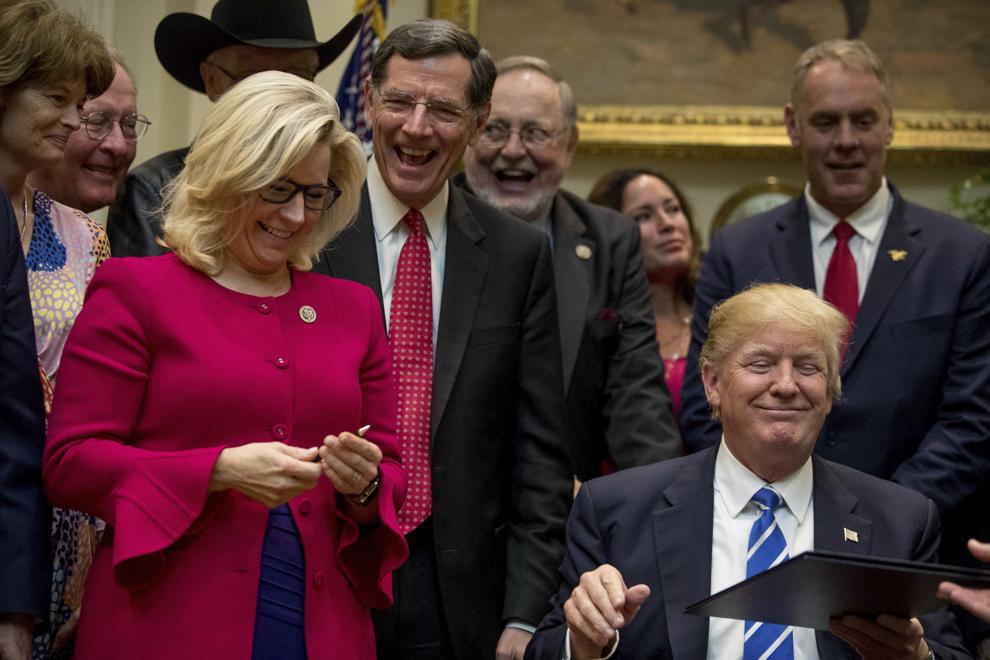 Liz Cheney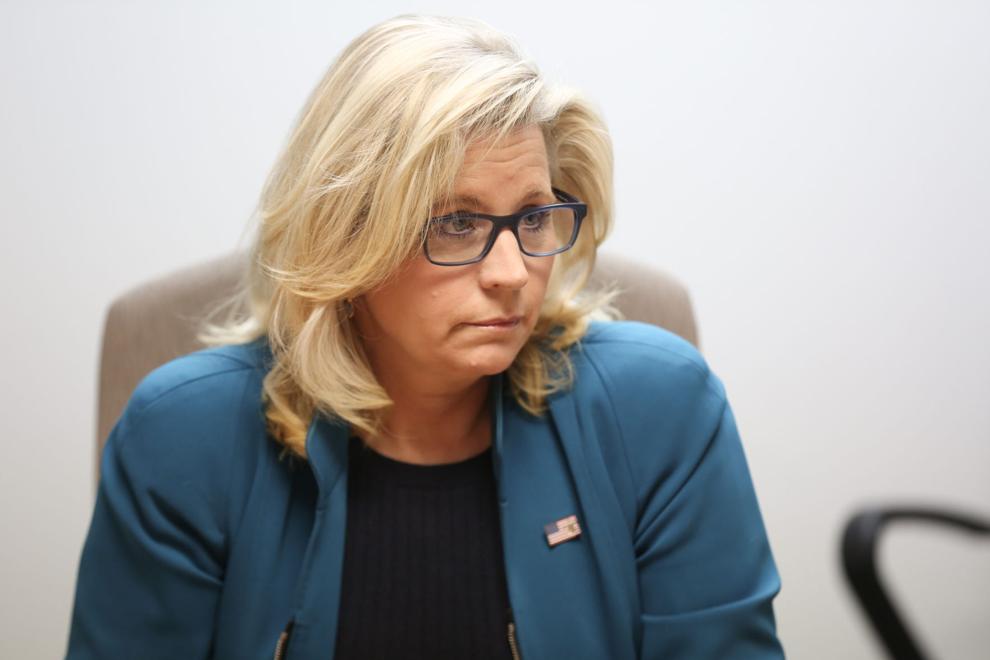 Liz Cheney Visit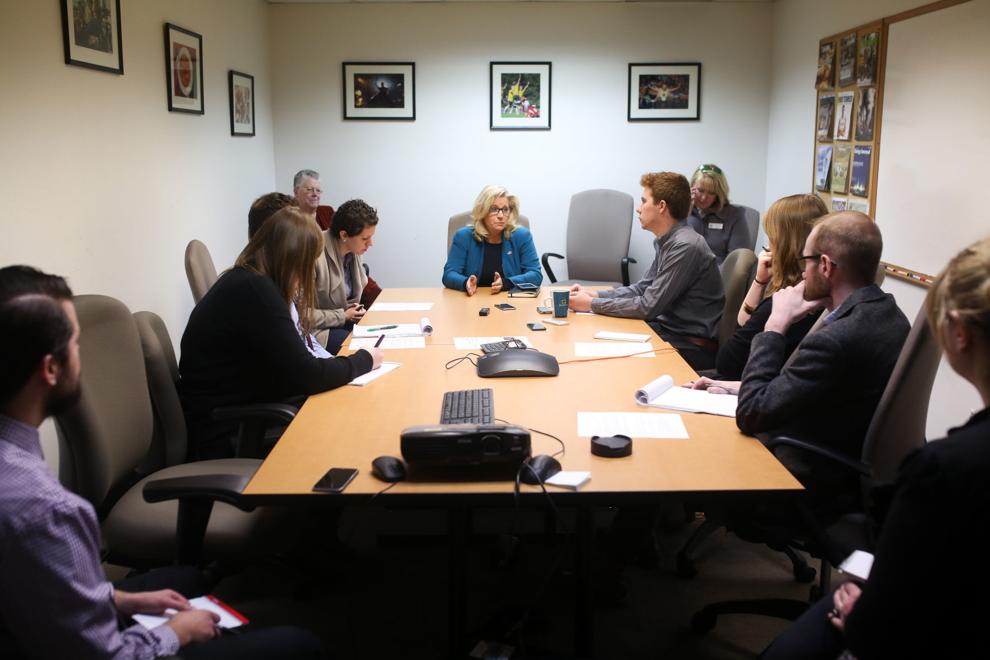 Cheney Swearing In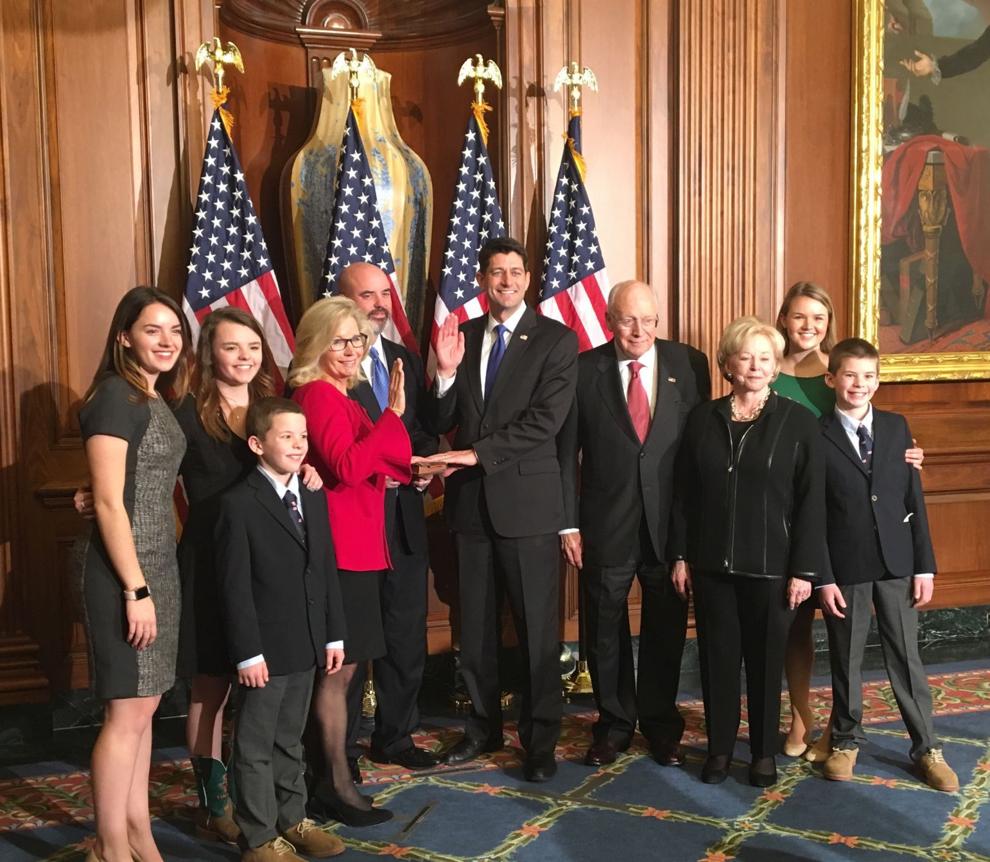 Election Night 2016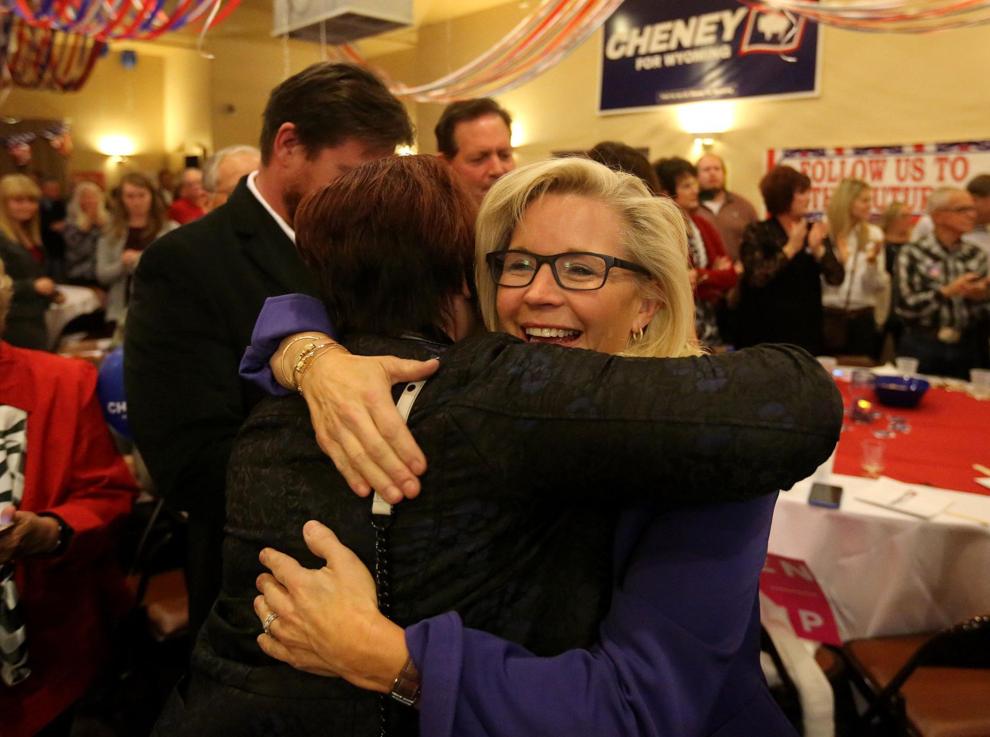 House Debate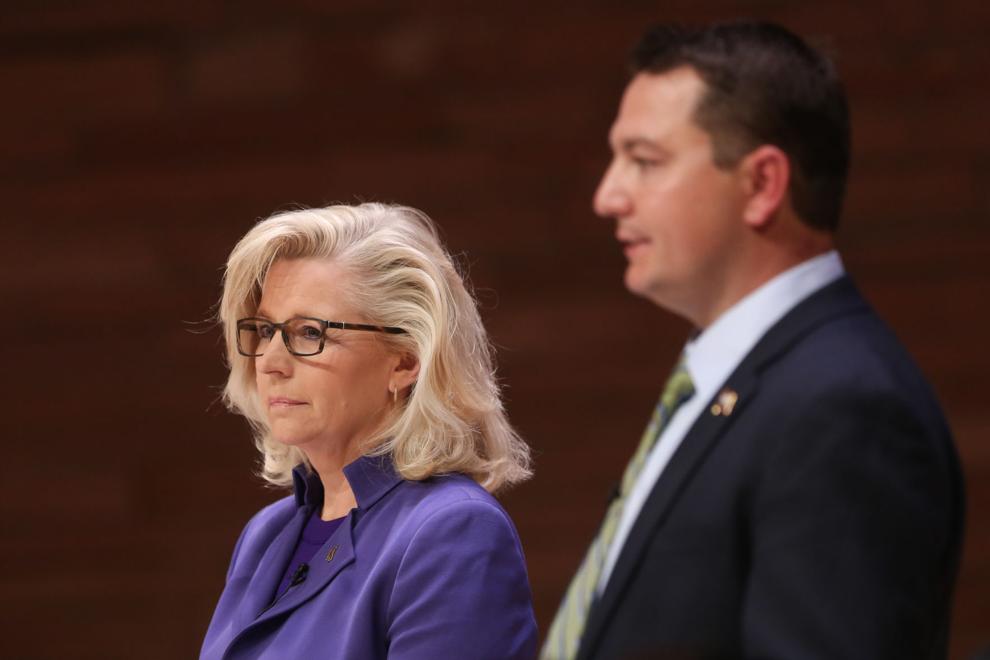 House Debate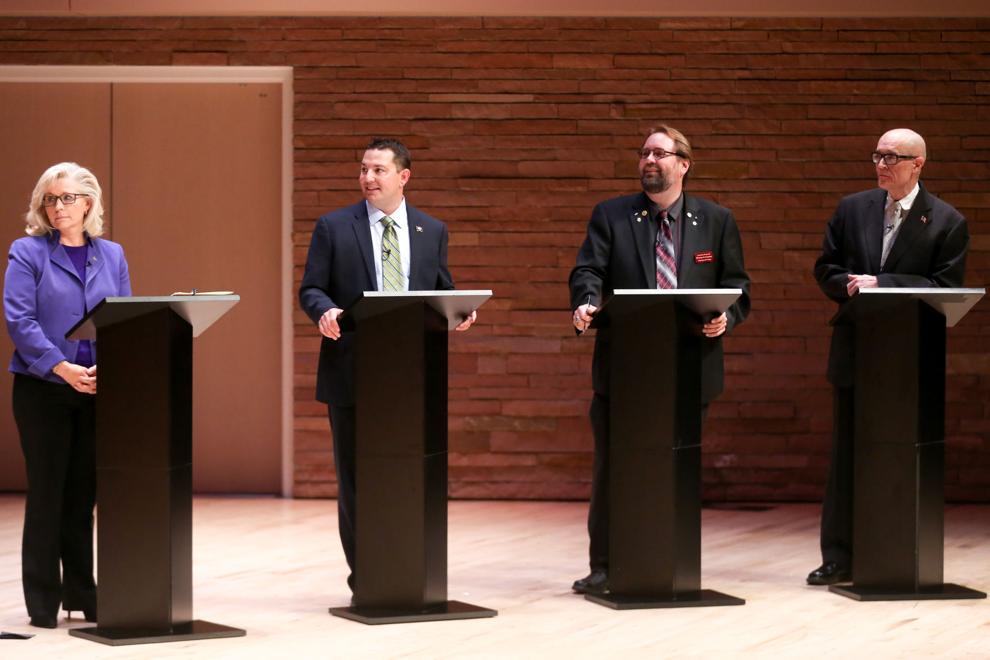 Dick Cheney, Liz Cheney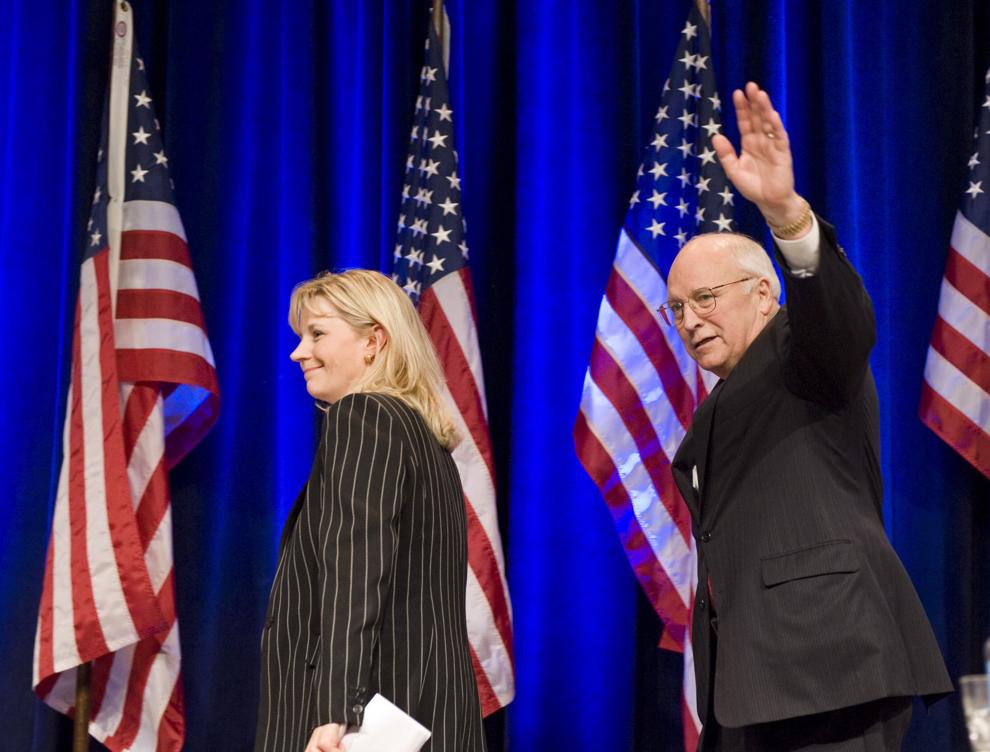 Republican U.S. House Debate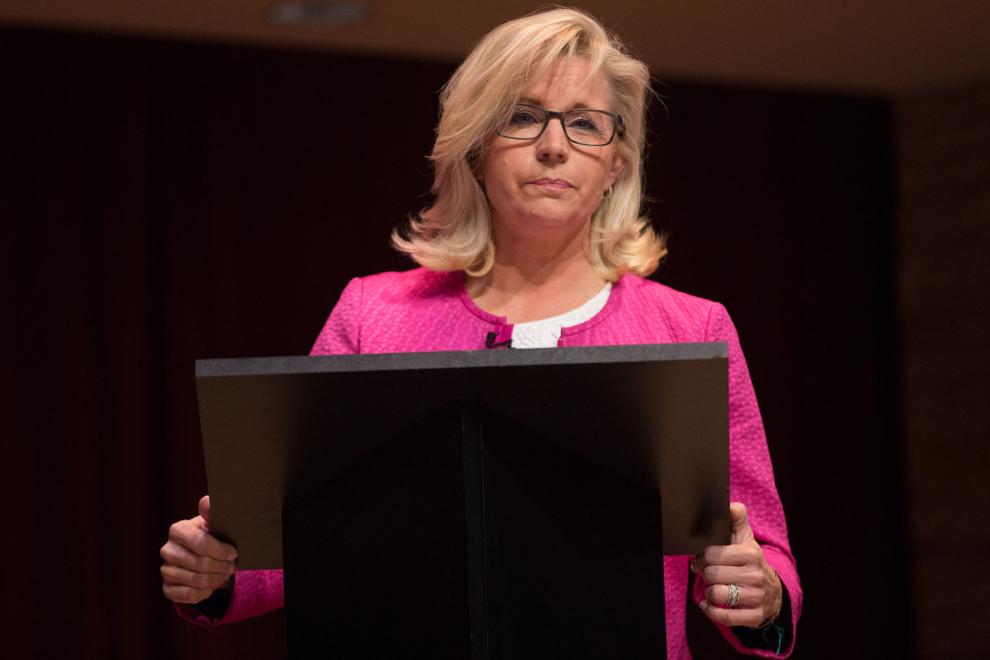 Republican U.S. House Debate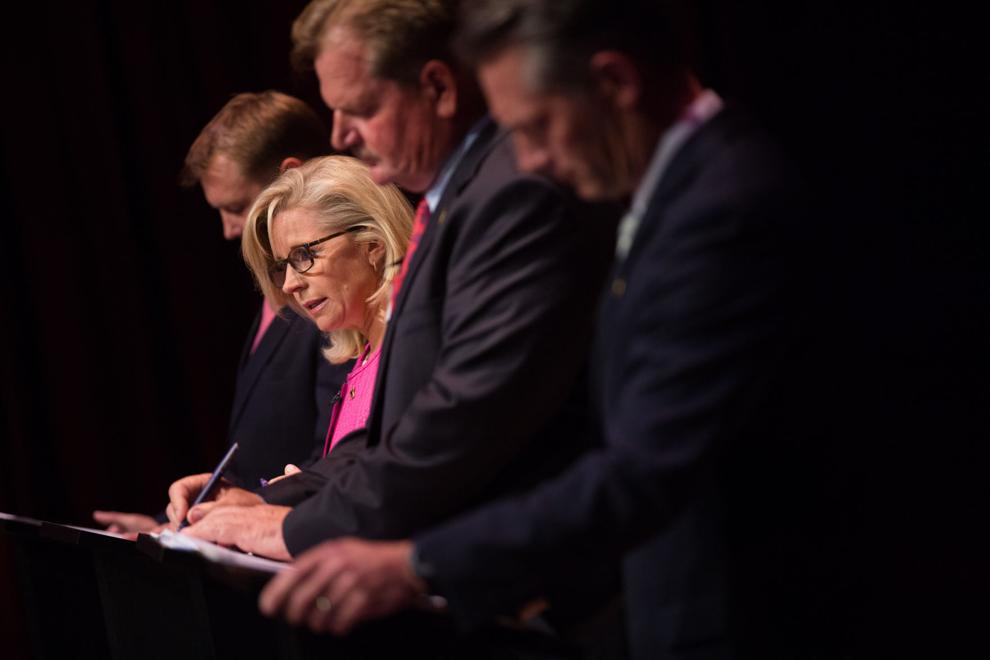 Liz Cheney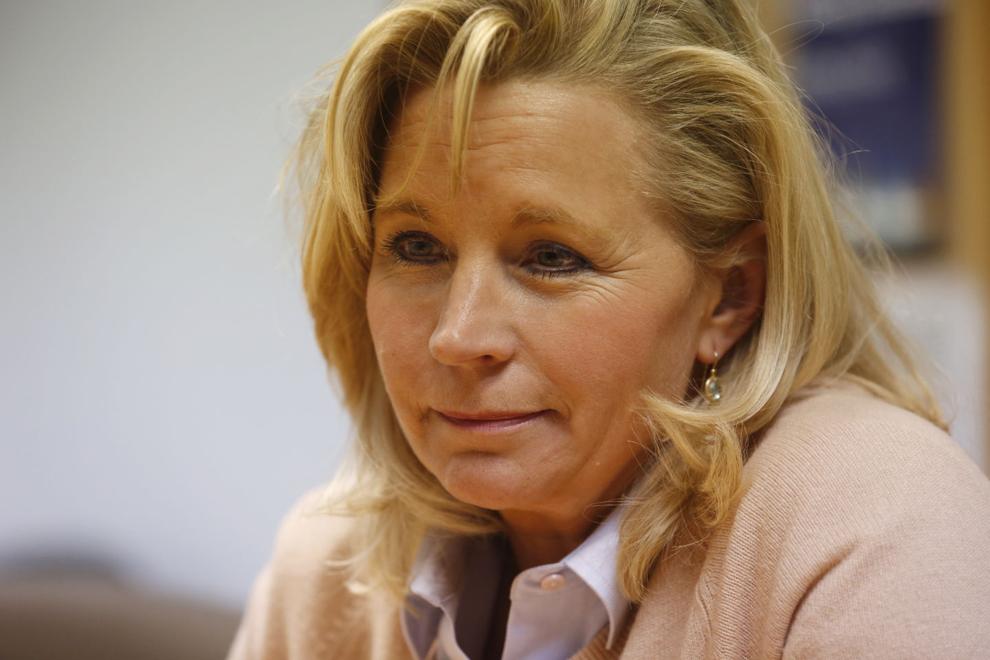 Liz and Dick Cheney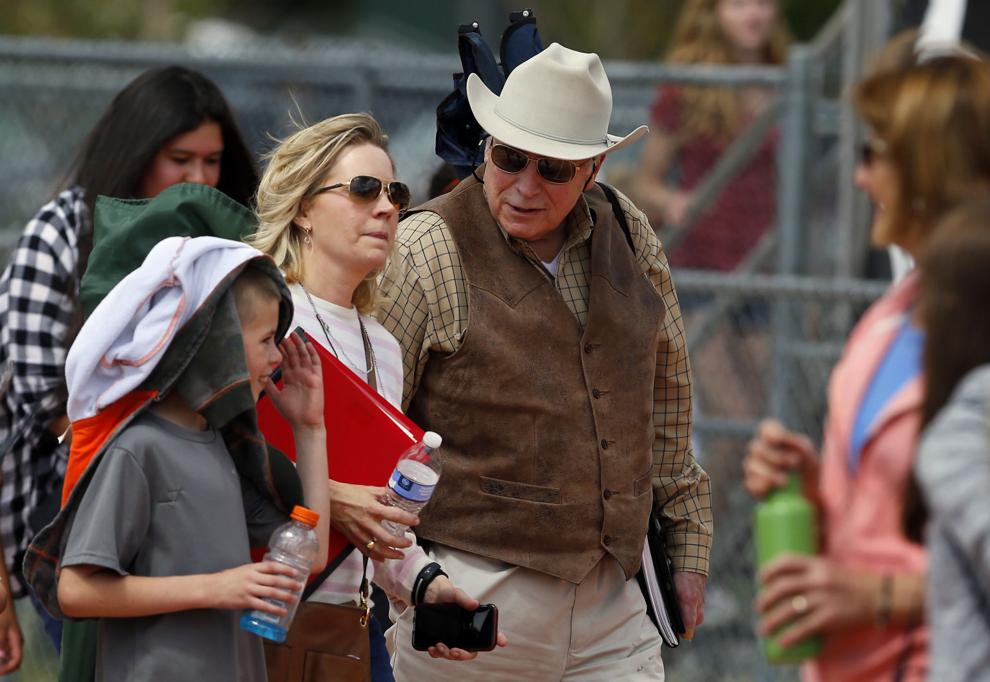 Liz Cheney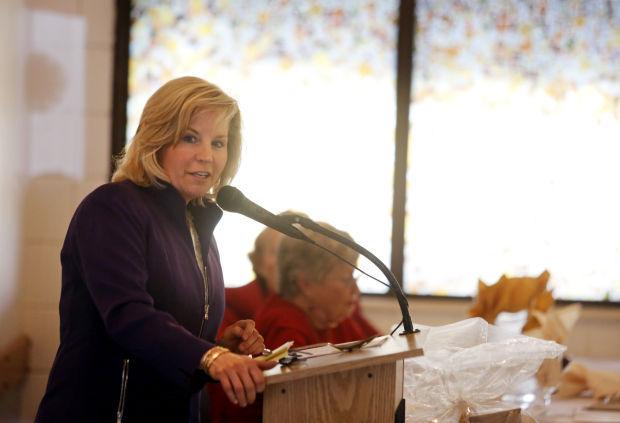 Republican Split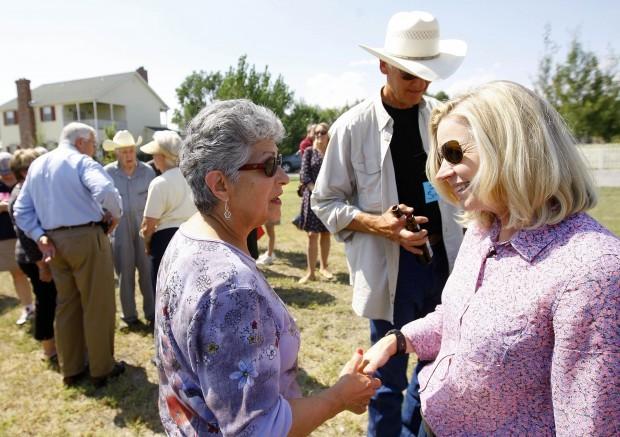 Liz Cheney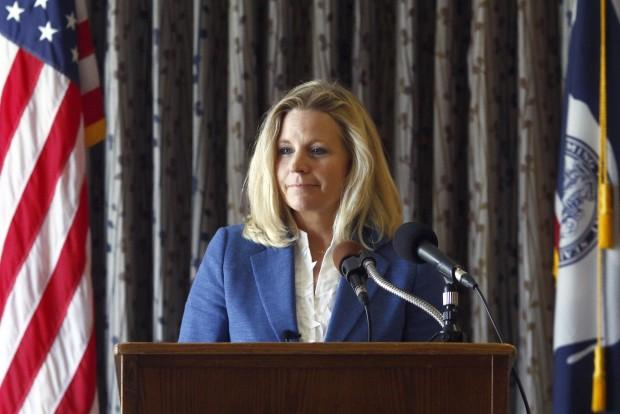 Dick Cheney, Liz Cheney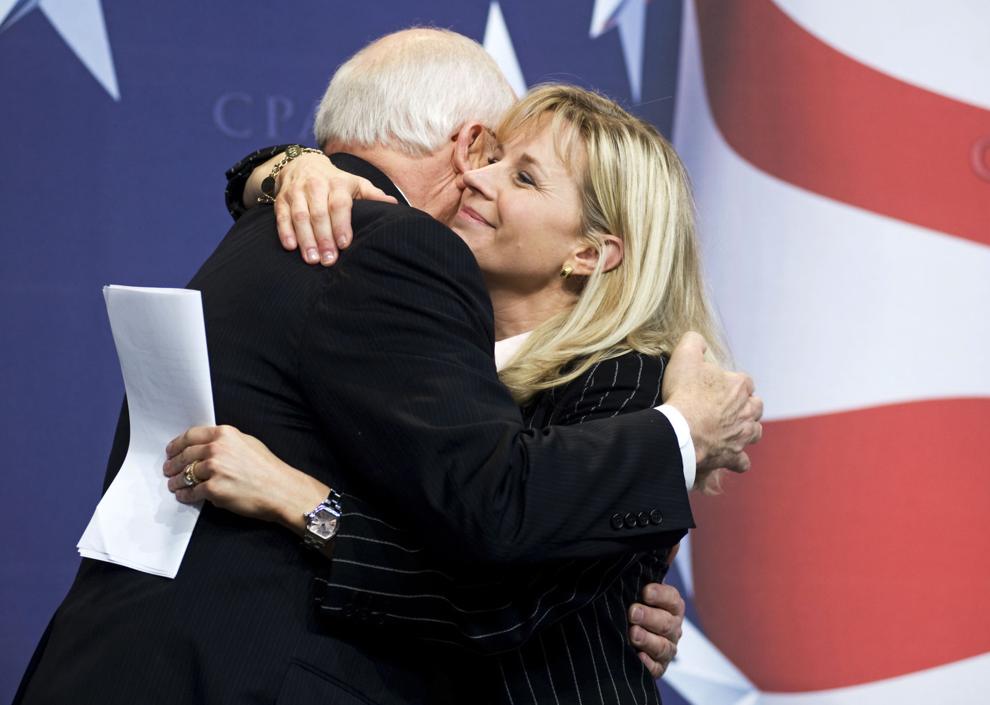 Cheney Senate Announcement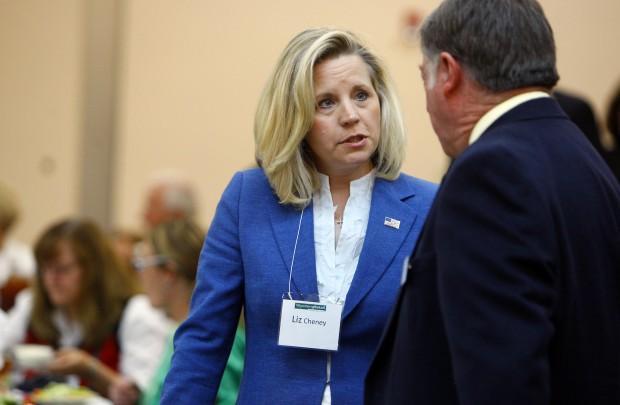 Liz Cheney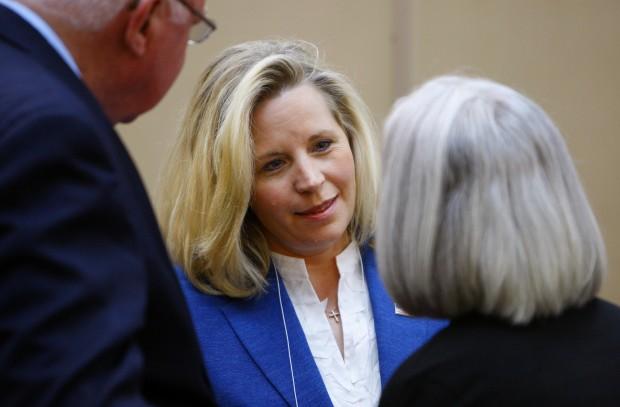 Liz Cheney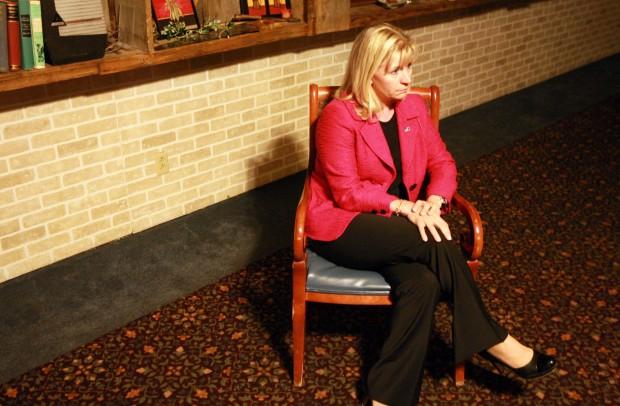 Capitol Riot Investigation