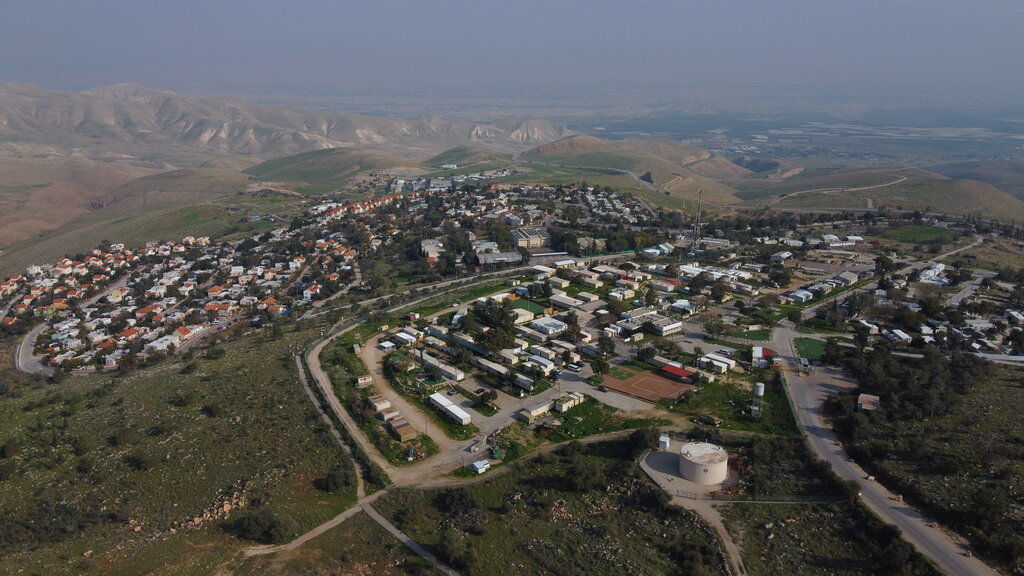 Rep. Liz Cheney is among the prominent congressional Republicans backing Israeli plans to annex significant parts of the West Bank, despite condemnation from the United Nations and the League of Arab States, who say the proposal would amount to a "most serious violation of international law" and elevate the potential for a "religious war" in the region.
While annexation is opposed by most of the international community, the chief of the United Nations and by the Palestinians – who fear it could kill any hope for an independent Palestinian state — the move has been supported by President Donald Trump in his January peace plan as well as by scores of prominent Congressional Republicans including House Minority Leader Kevin McCarthy, Republican Whip Steve Scalise and Cheney, who each signed a letter to Israeli Prime Minister Benjamin Netanyahu earlier this week supporting Israel's annexation plans.
"We write to reaffirm the unshakeable alliance between the United States and Israel, to emphasize that Israel has the right to make sovereign decisions independent of outside pressure, and to express our support for you as you make such decisions in your capacity as Israel's democratically-elected prime minister," the letter read. "We are aware of and deeply concerned by threats being expressed by some to retaliate against Israel as it makes decisions to ensure defensible borders."
Though Netanyahu's plans quickly drew the ire of the international community Wednesday, Cheney – who has been aligned with a number of pro-Israel groups throughout her tenure – stood by her position, writing through a spokesperson that the United Nations "has a long history of actions intended to isolate and delegitimize the state of Israel."
"Congresswoman Cheney stands unapologetically with Israel's right to make sovereign decisions necessary to defend the security of Israel and her people," the statement read.
The concerns of the foreign community were downplayed further by Trump adviser Kellyanne Conway on the White House lawn Wednesday, telling Al Jazeera that their fears were overblown and – like recent decisions to move the U.S. Embassy from Tel Aviv to the West Bank city of Jerusalem in 2017 – would not lead to further escalation.
Palestinian statehood remains a divisive subject among people in the United States. While more than half of all citizens support Palestinian independence, support is still highly galvanized on partisan lines. While Democratic support has long remained above 60 percent over the past two decades, Republican support for an independent Palestine currently sits at 44 percent, according to a recent Gallup poll.
The West Bank – a hotly contested territory between Israel and Jordan – has been a catalyst in tensions since Israel first occupied the area during the Six-Day War.
For Israel, the roughly 2,000 square-mile territory has a powerful religious symbolism, and has been seen by military leaders as a necessary security buffer. In recent years, Israelis have illegally begun building settlements in the West Bank. The region's Palestinian occupants, meanwhile, have pushed for recognition as a sovereign nation by the international community for decades, citing a distinct cultural and religious identity from Israel and ownership of land dating back to the time before Israel's founding in 1948.
These tensions have often culminated in violence in the region that, over the years, has led to a fracturing of the West Bank and created a so far unresolved geopolitical challenge for the international community and the Middle East.
Get Government & Politics updates in your inbox!
Stay up-to-date on the latest in local and national government and political topics with our newsletter.