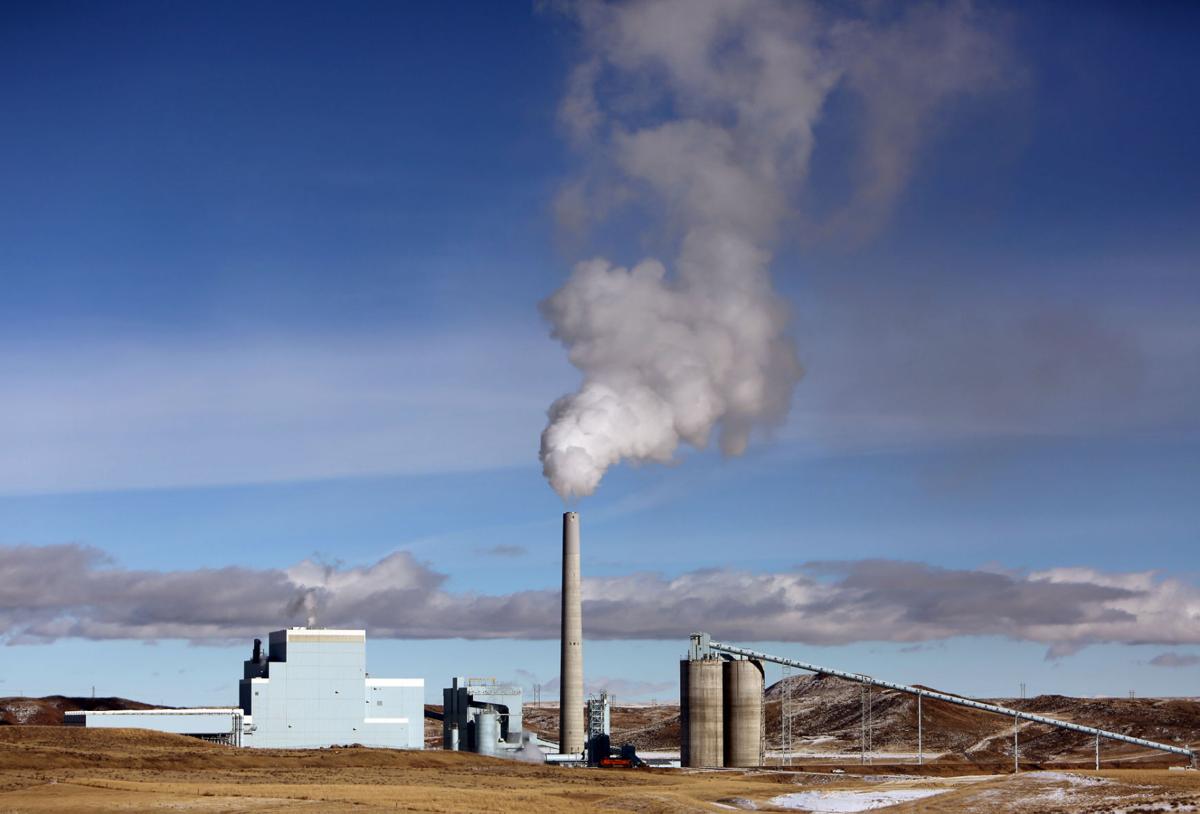 In 2014, the Wyoming Legislature adopted a measure providing $15 million in state money to help pay for a test center that will capture carbon dioxide from a coal-fired power plant and find new ways to use it.
Research teams from across the world will soon arrive at the Dry Fork Plant in Gillette to experiment with the emission. Carbon could potentially be used to create a cement-like building material, athletic shoes, fertilizer, fish food or even soda pop.
Republicans across the state, including Gov. Matt Mead, felt Wyoming's investment in the Integrated Test Center was necessary. While most Republicans remain skeptical of climate change, they acknowledge the markets feel differently.
Consumers around the country and planet are concerned about increasing carbon dioxide levels in the atmosphere. They are demanding power companies increase the use of renewables.
For coal from Wyoming's Powder River Basin to survive, most of Wyoming's elected officials believe the state needs to help pay for the research effort of what's called carbon capture, utilization and sequestration. A state investment would propel the burgeoning research along, and help scientists figure out how to convert carbon into materials in an economically feasible manner.
But U.S. Rep. Liz Cheney holds a different view than the consensus among Wyoming Republicans.
She said in a January interview she's opposed to Washington spending money to help develop carbon technologies, at least until the repeal of federal regulations alleviates the current pressures on the coal industry.
Whether she supports the state money is an open question.
Her spokesman, Joe Jackson, said Cheney supports the Integrated Test Center in Gillette.
But Jackson wouldn't make the Republican available for an interview with the Star-Tribune. The newspaper wanted to know whether state money should be involved in the construction and operations of the test center, which is attached to the Dry Fork Plant near Gillette.
Cheney's view
Cheney has said she is more focused on repealing government regulations on coal to keep the fossil fuel viable.
"I think that if we're able to undo, not just the Clean Power Plan, but mercury and air toxins and get the moratorium on the leases lifted, a whole range of issues… Then we will begin to basically allow coal to compete," she said in a January interview with the Star-Tribune.
"The first thing that we ought to be doing is saying, 'Let's get rid of the burden of these regulations and let's see where we are in terms of the playing field,'" she said at the time. "... Let's fix our tax structure so they can begin to compete before looking at additional subsidies."
Coal companies feel differently. The CEO of Gillette coal miner Cloud Peak Energy, for instance, asked President Donald Trump to keep the U.S. in the Paris climate agreement because politicians' advances and retreats into regulating the fossil fuel isn't creating market stability. While he supports fewer coal regulations, Colin Marshall also wants the government to support carbon capture technology.
Thought Cheney's views are separate from other Wyoming Republicans, she's not alone in the GOP.
U.S. Rep. Dave McKinley, a West Virginia Republican who is chairman of the Congressional Coal Caucus, diagnosed coal's problems as largely over in March, when Trump signed an executive order rescinding the Obama-era Clean Power Plan.
"The President's action will provide relief to coal communities that have been under a bureaucratic assault from Washington over the last eight years," McKinley said in a statement. "The nightmare of the War on Coal is now officially over."
Plausibility
Aside from materials, another well-known use for carbon involves capturing the gas from power plants and pumping it underground to help release oil out of fields. It's called enhanced oil recovery and it occurs in Wyoming, said Rob Godby, an energy economics professor at the University of Wyoming.
But not all power plants are near oil fields that would benefit from enhanced oil recovery. Moreover, there's currently more carbon dioxide being emitted than is needed in those older fields.
And that's why people want to convert carbon into materials, he said.
The technology is in the early phases, Godby said.
"There's a few operating carbon capture plants," he said. "When you have a new technology, nobody wants to be the first, because that plant is expensive to run."
If scientists are successful at creating carbon materials, more businesses will want to adopt the technology.
"The reason the ITC exists is to try to fill that gap between ideas that they call the bench scale, and proving them out – what we call the commercial scale."
Scientists will first need to experiment and toss out a number of ideas before finding ones that work, he said.
Other Republicans
While Cheney is opposed to government finance in carbon research, on the other side of the spectrum is Gov. Matt Mead.
He's a climate change skeptic who nevertheless thinks politicians should move beyond the question of if the planet is warming to how Wyoming can keep its ore in demand.
"I look at the amount of money the government has put into renewables, and what I'm asking is for some parity to be funding the same sort of research and innovation into fossil fuels," he said in an interview. "I believe absolutely it would be a great (for) the Department of Energy to invest in these types of innovations and solutions."
Tech-entrepreneur-turned lobbyist Jay Faison runs a foundation that promotes clean energy. He notes that most of Wyoming's revenues come from coal, oil and gas, which all produce carbon dioxide emissions.
Although Trump is interested in deregulation, there's no guarantee future occupiers of the White House will feel the same.
"Congresswoman Cheney is making a bet that carbon will never be regulated," he said. "…You have now put at risk 70 percent of Wyoming's tax revenue. Is that a good bet? I don't think that's a good bet at all."
State Sen. Michael Von Flatern is chairman of the Senate Minerals Committee at the Wyoming Legislature.
The Gillette resident is one of a few Wyoming Republicans who believe climate change is real and a threat. A pilot by profession, Von Flatern said he's noticed the size of Wyoming glaciers shrink over the years.
"I don't think we as a state should be sticking our head in the sand and believing (the need for carbon capture technologies) will go away," he said. "Appalachia did this in the '70s. They thought King Coal would survive all this bad PR it was getting and that the Clean Air Act was just a temporary setback. And you can see how Wyoming coal went from No. 5 or 6 producer in the United States to over a double of what anybody else produces."
Follow political reporter Laura Hancock on Twitter @laurahancock
Get Government & Politics updates in your inbox!
Stay up-to-date on the latest in local and national government and political topics with our newsletter.