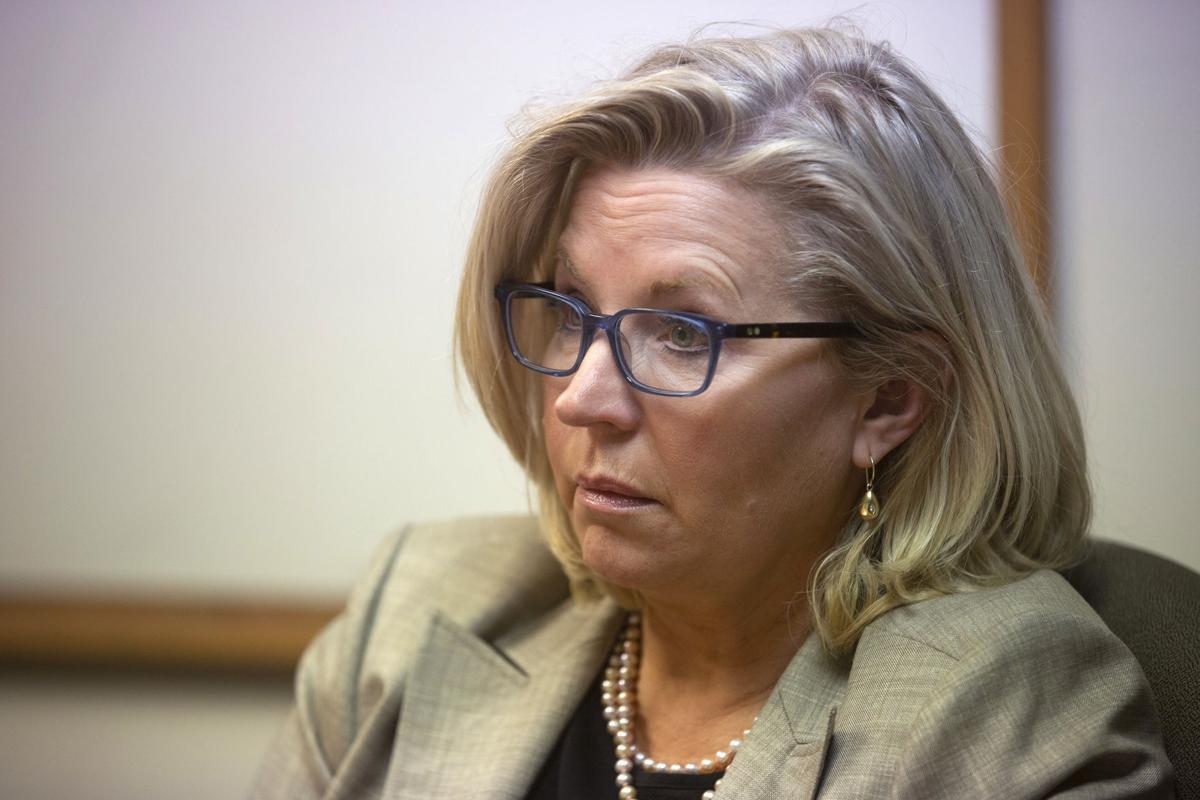 Rep. Liz Cheney on Tuesday slammed Rep. Marjorie Taylor Greene's comparison of mask wearing to the treatment of Jewish people during the Holocaust. The congresswoman's sharp criticism comes at a time when Republicans seeking Cheney's seat have embraced the controversial Georgia lawmaker.
Late last week, Greene said that Speaker Nancy Pelosi's continued enforcement of the House mask mandate is "exactly the type of abuse" that Jewish people endured during the Holocaust.
"What she is saying is evil," Cheney told the Star-Tribune on Tuesday, in a wide-ranging interview. "It's vile. I think that we need to hold her accountable."
State Sen. Anthony Bouchard, one of Cheney's most prominent competitors in the 2022 House race, is a supporter of Greene's. Earlier this year, Bouchard appeared at an America First rally in Florida that was headlined by Greene.
Last week, the Star-Tribune reported that Bouchard impregnated a 14-year-old girl when he was 18. Following this disclosure, Wyoming Senate leadership said that they are "looking into" repercussions against the Laramie County Republican.
In a Facebook post Tuesday, Bouchard sought to draw a parallel between himself and the Georgia representative.
"The RINO establishment led by Sen. Ogden Driskill wants to strip me of committees. Just like Pelosi did to #MTG BRING IT," he wrote in the post.
However, the Legislature's Management Council has not discussed stripping Bouchard of his committee assignments, Wyoming Senate President Dan Dockstader said Tuesday afternoon.
Bouchard's campaign coordinator, April Poley, called the potential that legislative leaders remove him from committee assignments "(pulling) a Marjorie Taylor Greene on him." Poley's Facebook profile photo is of herself and Greene. Bouchard's campaign Facebook page has multiple posts in support of Greene from the past month as well.
Bouchard did not respond to a request for comment.
One of the more recent candidates to enter the House race against Cheney, Robyn Belinskey, is also a strong supporter of Greene's.
"I'm the Marjorie Taylor Greene of Wyoming because I want to get stuff done. I'm tired of listening to people complain," Belinskey said when she first announced her candidacy.
Belinskey said Tuesday she does not believe that mask recommendations and the Holocaust are similar, but she stands by Greene.
"It's her comment and she has every right to make it," Belinskey said.
House Minority Leader Kevin McCarthy issued a statement criticizing Green's comments.
"Marjorie is wrong, and her intentional decision to compare the horrors of the Holocaust with wearing masks is appalling," the tweet read. "Let me be clear: the House Republican Conference condemns this language."
But the full statement pivoted away from Greene.
"At a time when the Jewish people face increased violence and threats, anti-Semitism is on the rise in the Democrat Party and is completely ignored by Speaker Nancy Pelosi," McCarthy's statement said.
Cheney said that the Democrats have to play their part in condemning antisemitism in their own party, but added, "I don't think we should pivot away from Marjorie Taylor Greene."
"She's a Republican. What she has said is disgusting, and I think she has got to be held accountable," Cheney said.
Because Cheney's favorability is down in Wyoming following her vote to impeach then-President Donald Trump, most of Cheney's competitors are making pointed moves to differentiate themselves from her on hot-button issues. Greene is the latest example.
The most obvious instance of this trend is the candidates' support of the lie that there was widespread election fraud in the 2020 presidential election. All of Cheney's competitors in the race have said they believe either that the election was stolen or that it is a possibility.
There is zero evidence of voting irregularities, widespread voter fraud or anything that would have swung the election unfairly in President Joe Biden's direction. Trump's false claims have been contradicted by multiple recounts, audits and the outcomes of dozens of court cases.
Photos: Wyoming Rep. Liz Cheney
Congress Immigration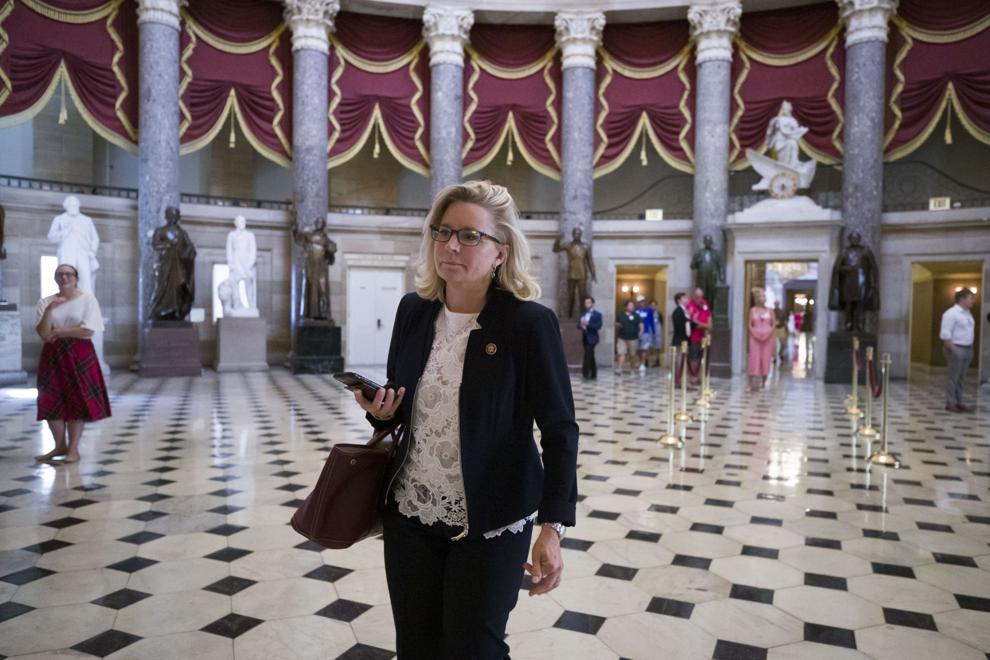 Trump Impeachment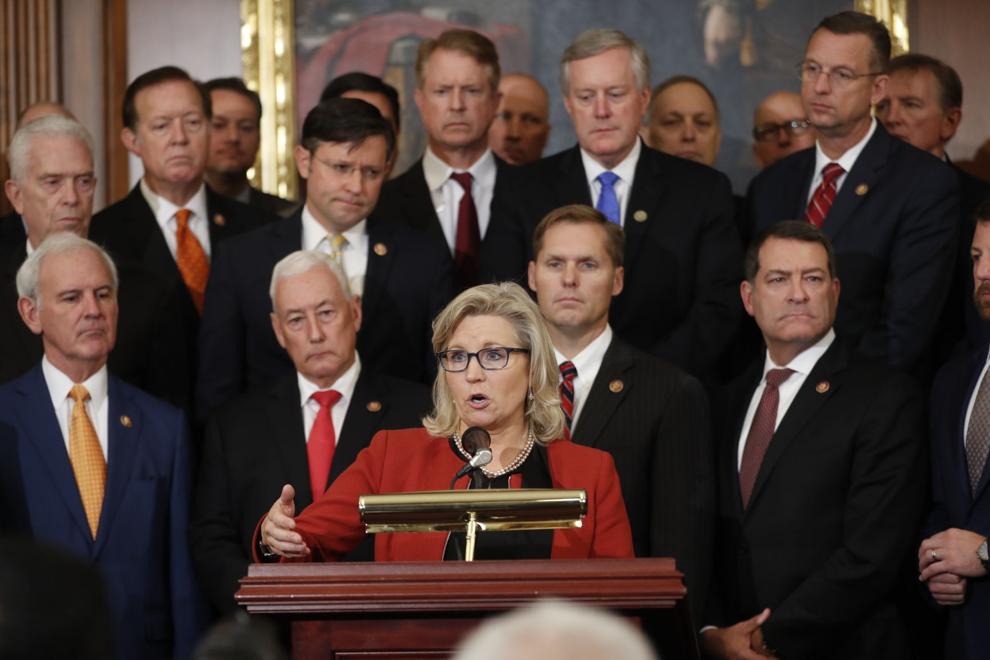 Cheney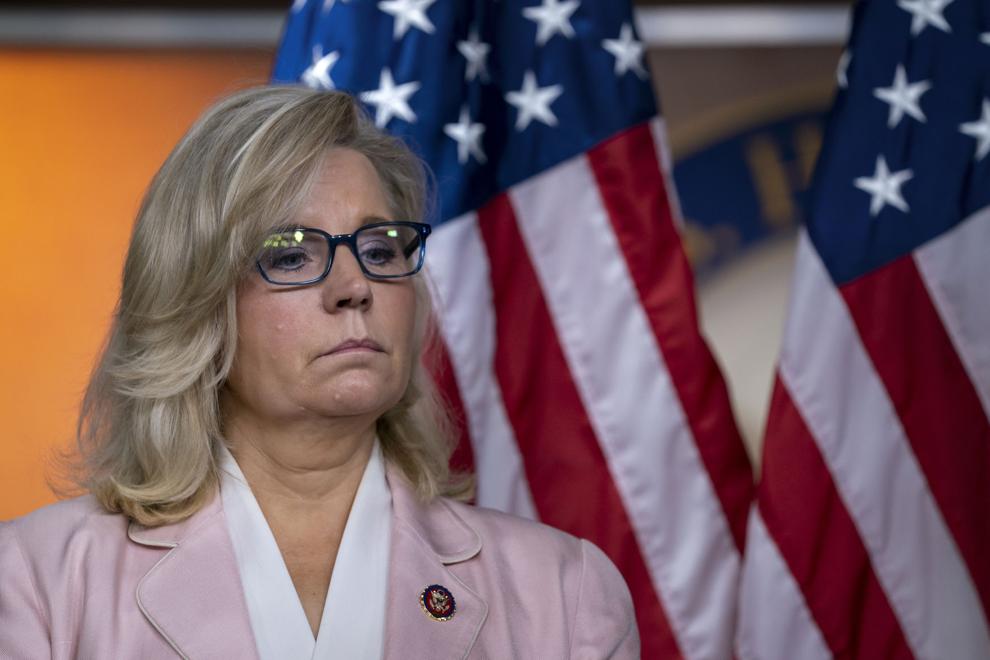 Trump Impeachment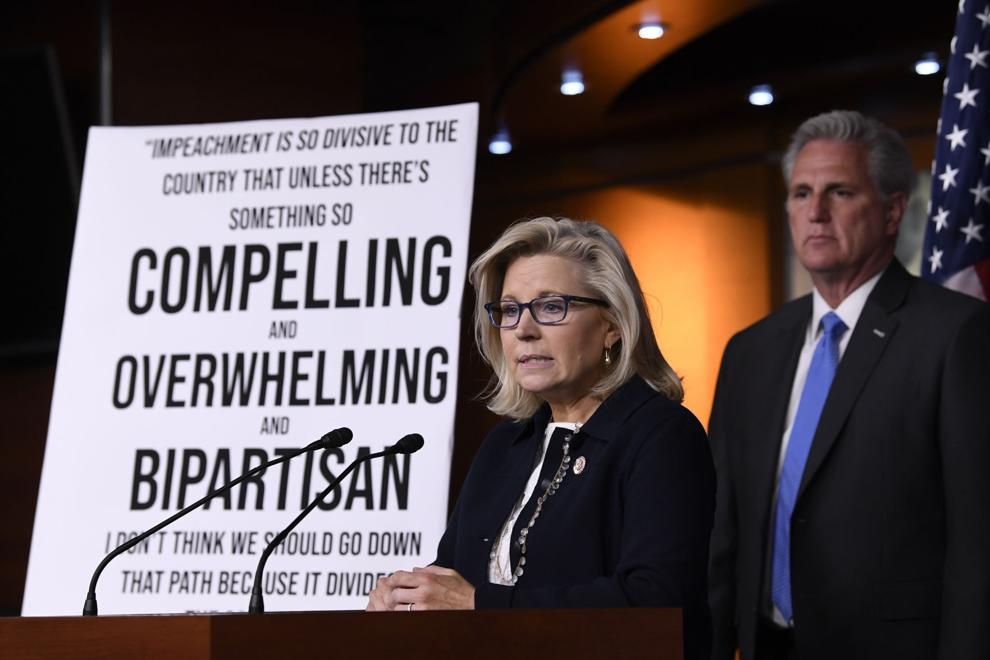 House Republicans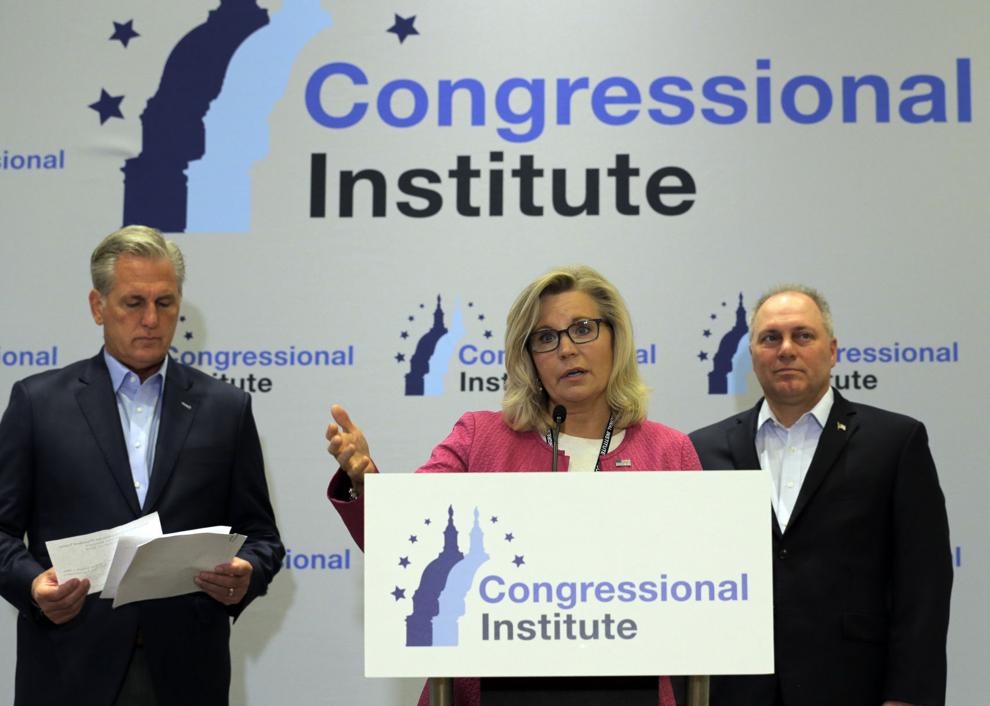 Trump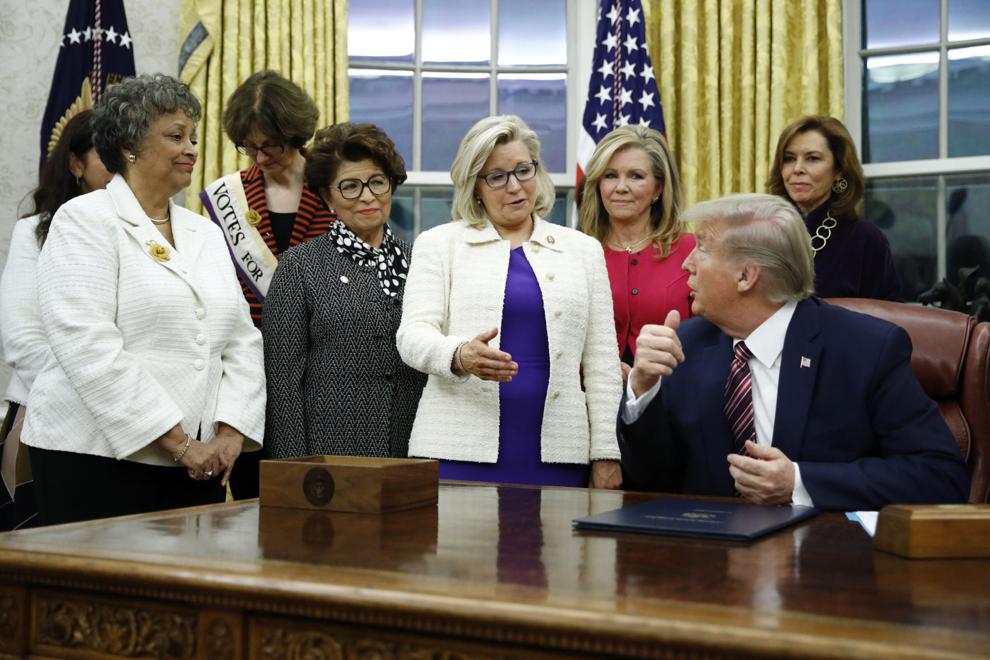 Trump Turkey Pardon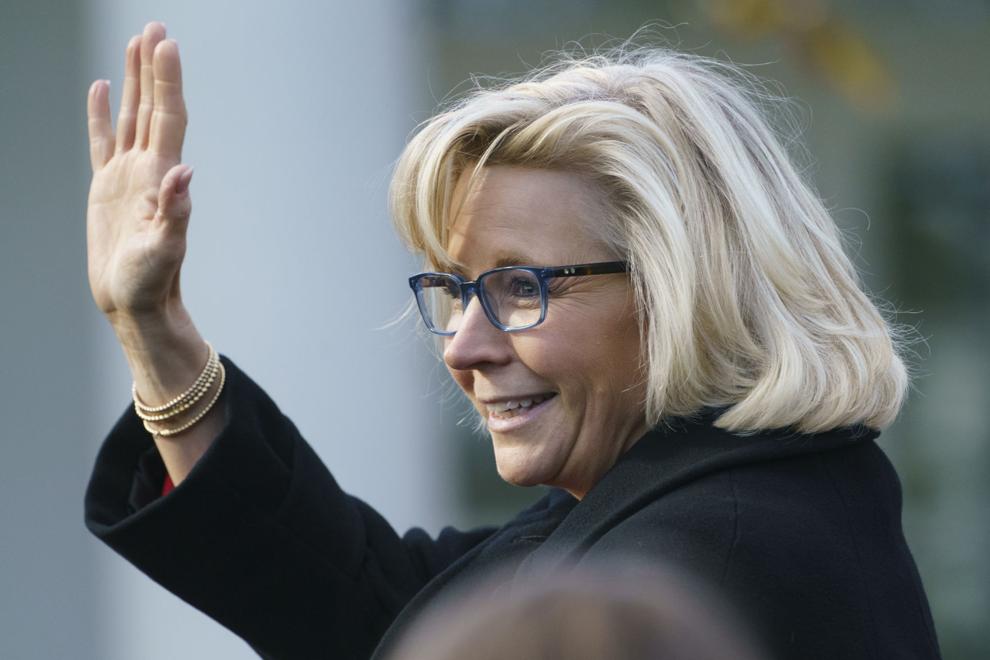 Cheney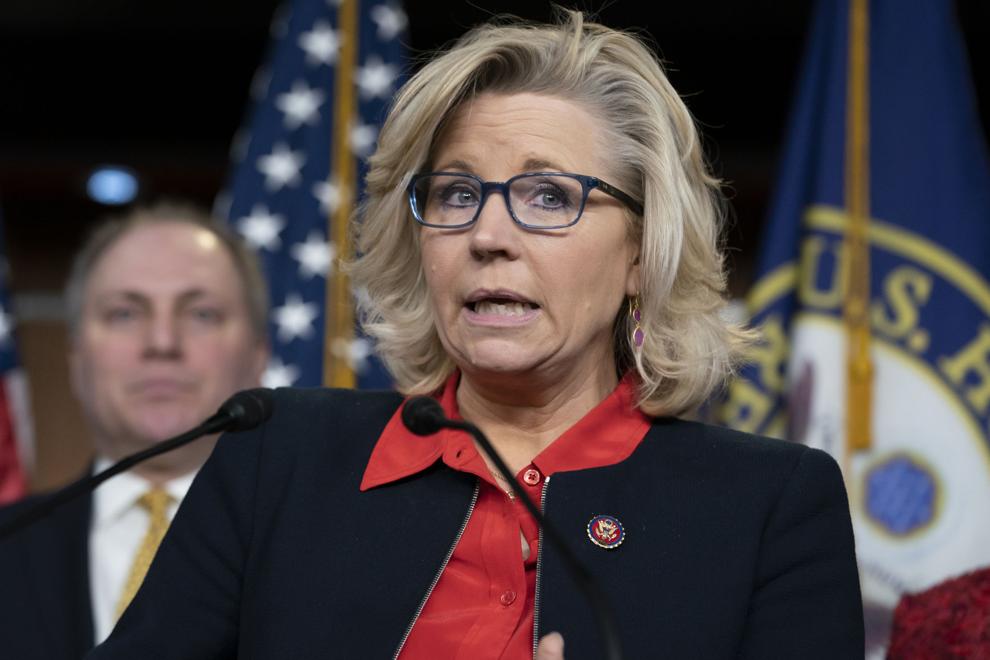 Rep. Liz Cheney
Republicans Omar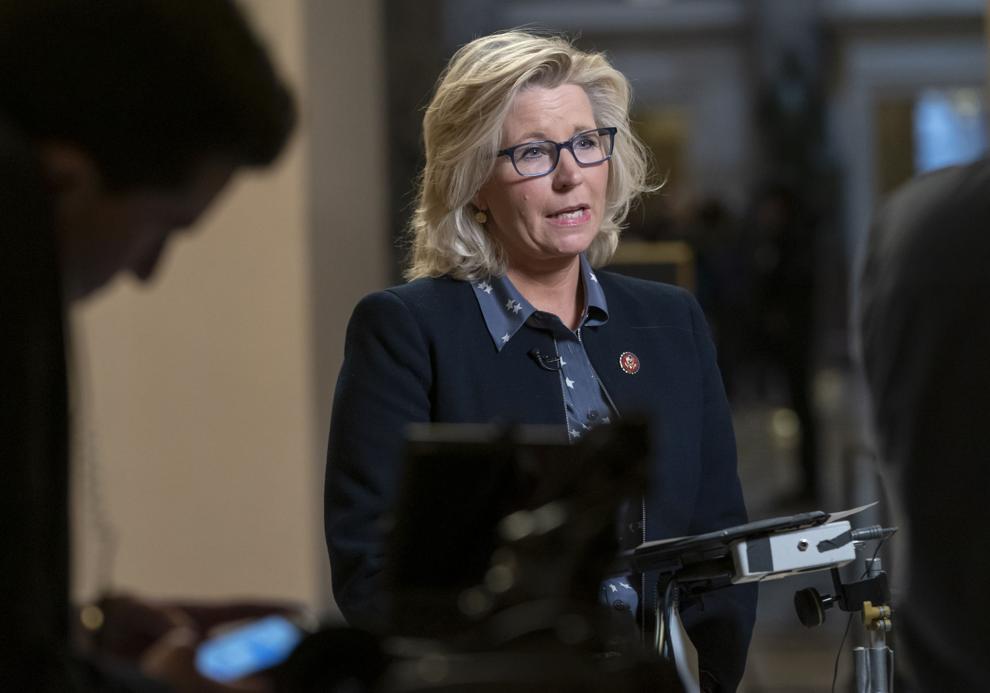 Trump Impeachment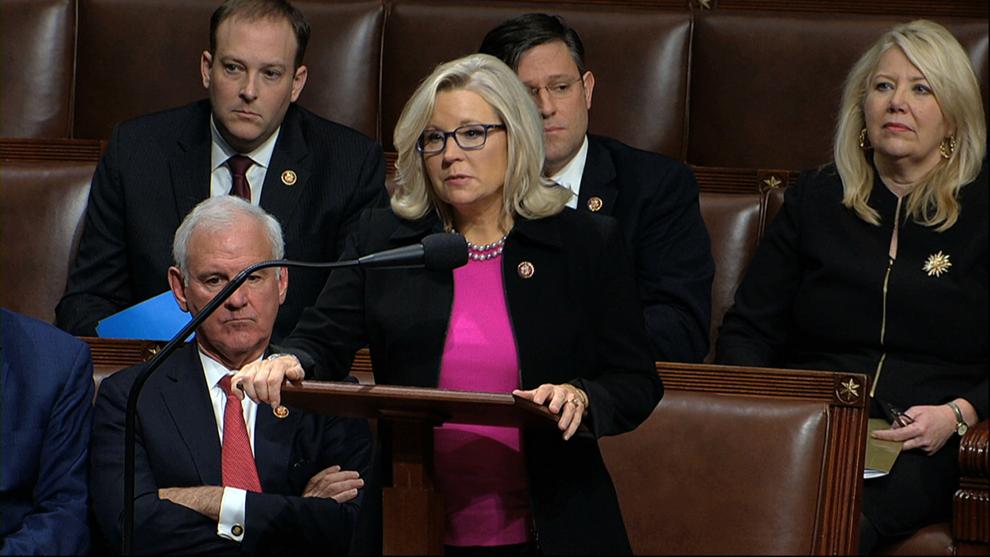 Liz Cheney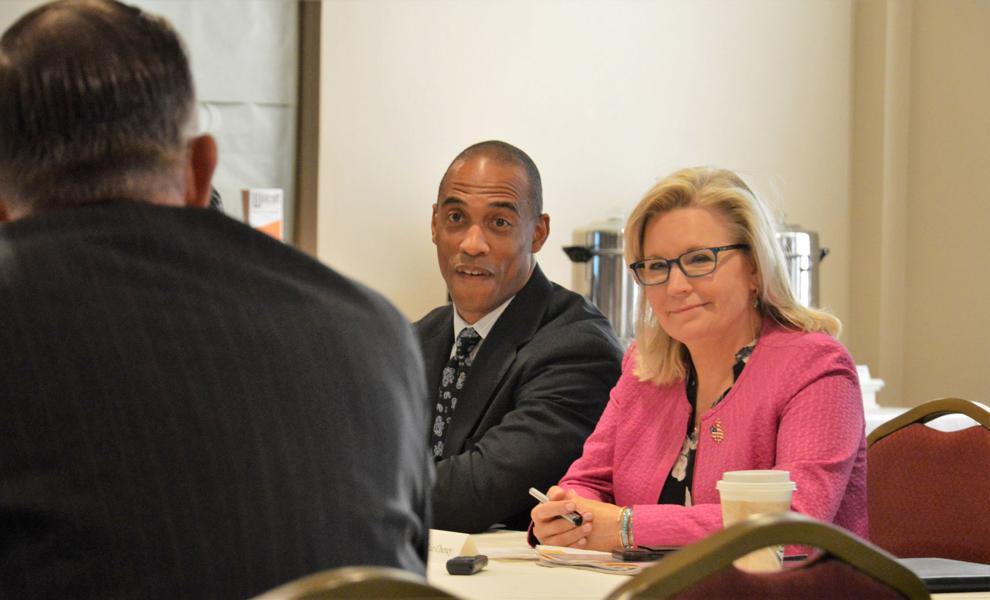 Sonny Perdue visit
Liz Cheney
Cheney
Liz Cheney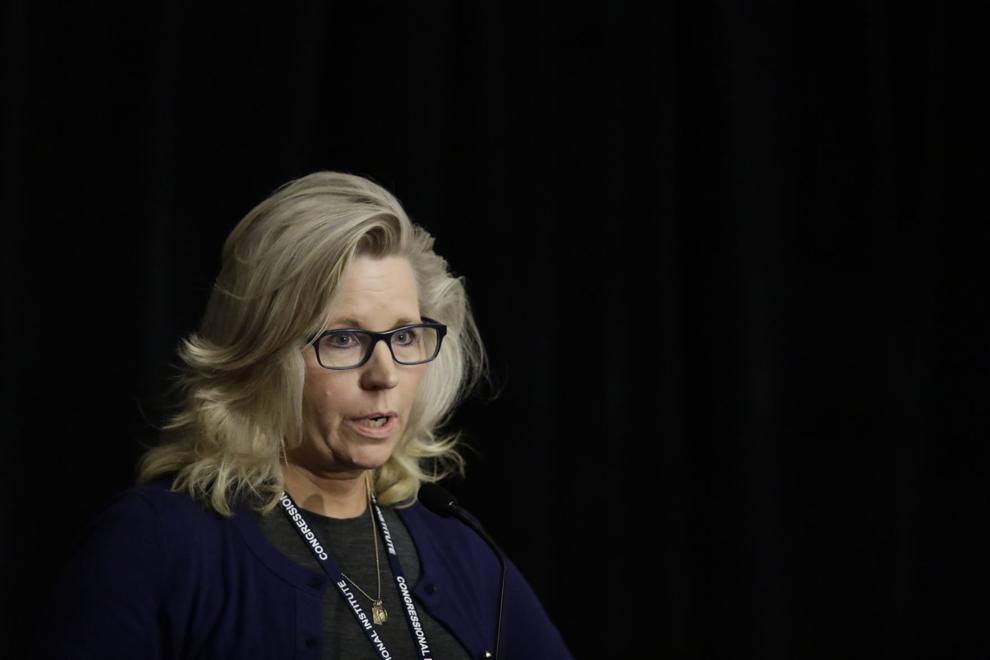 Wreaths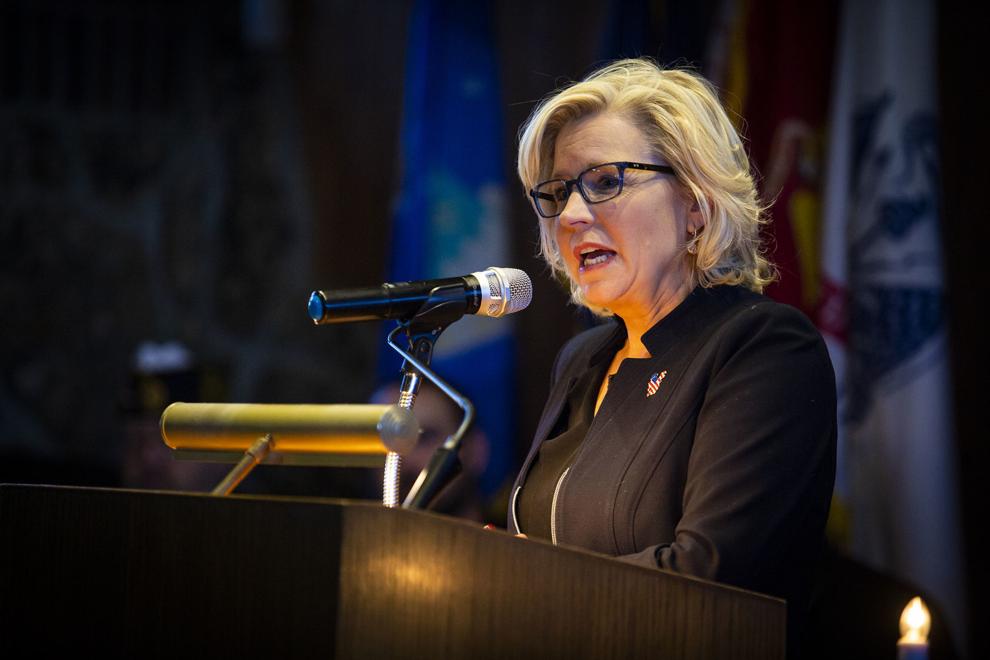 Trump, Cheney, Zinke and Barrasso
Liz Cheney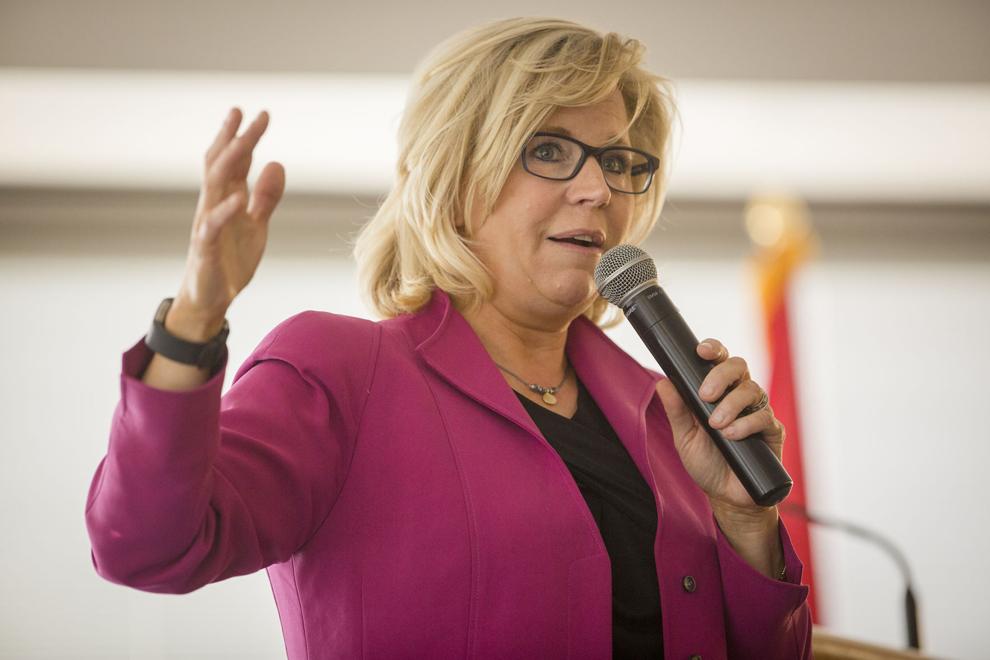 Liz Cheney and Donald Trump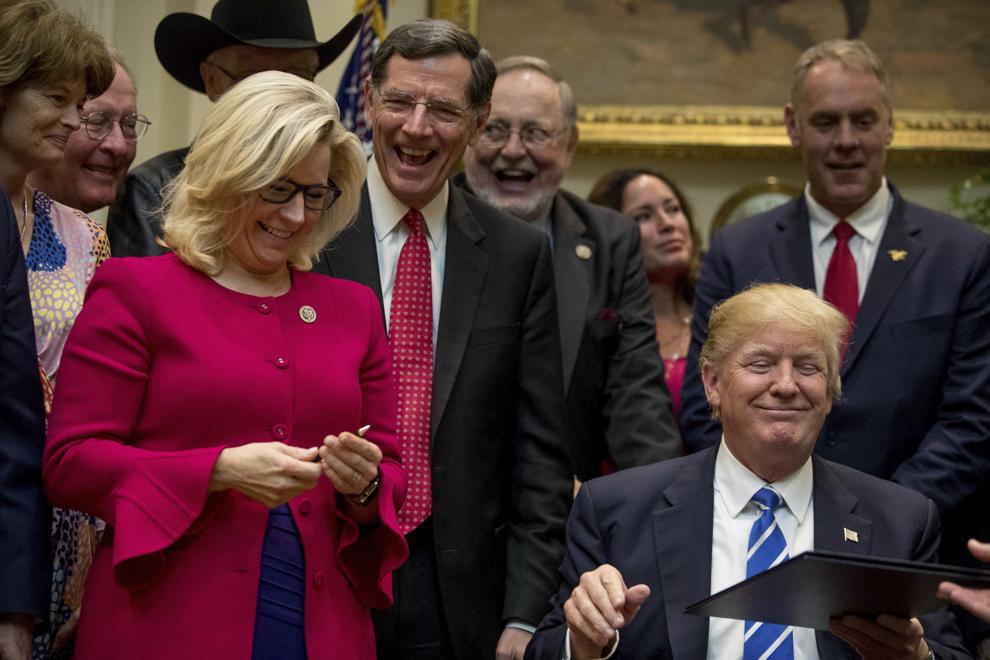 Liz Cheney Visit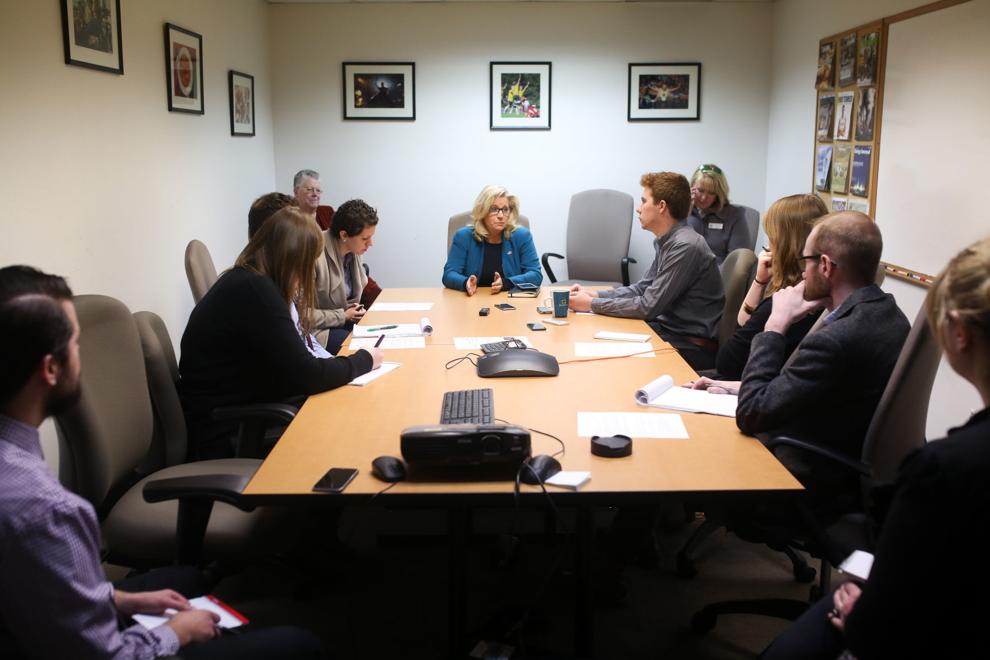 Liz Cheney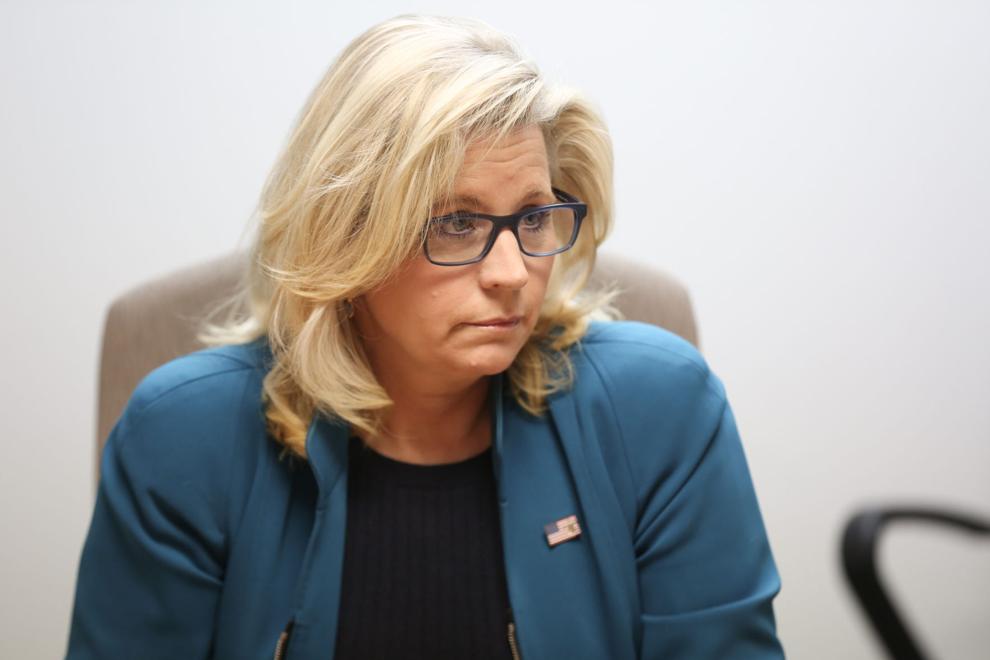 Election Night 2016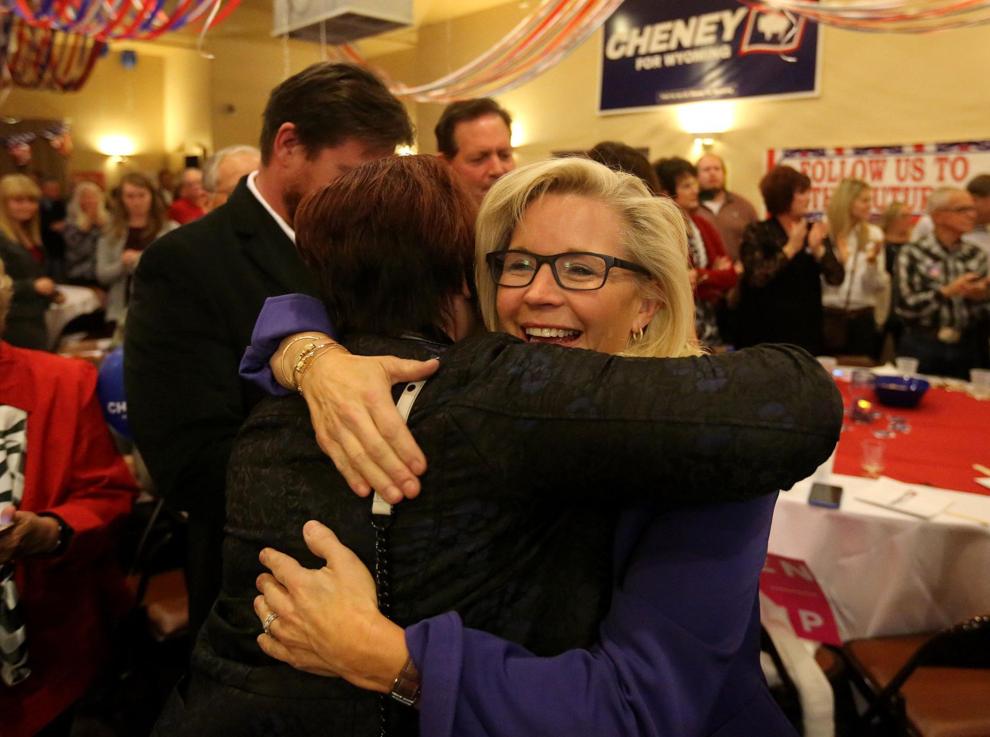 Cheney Swearing In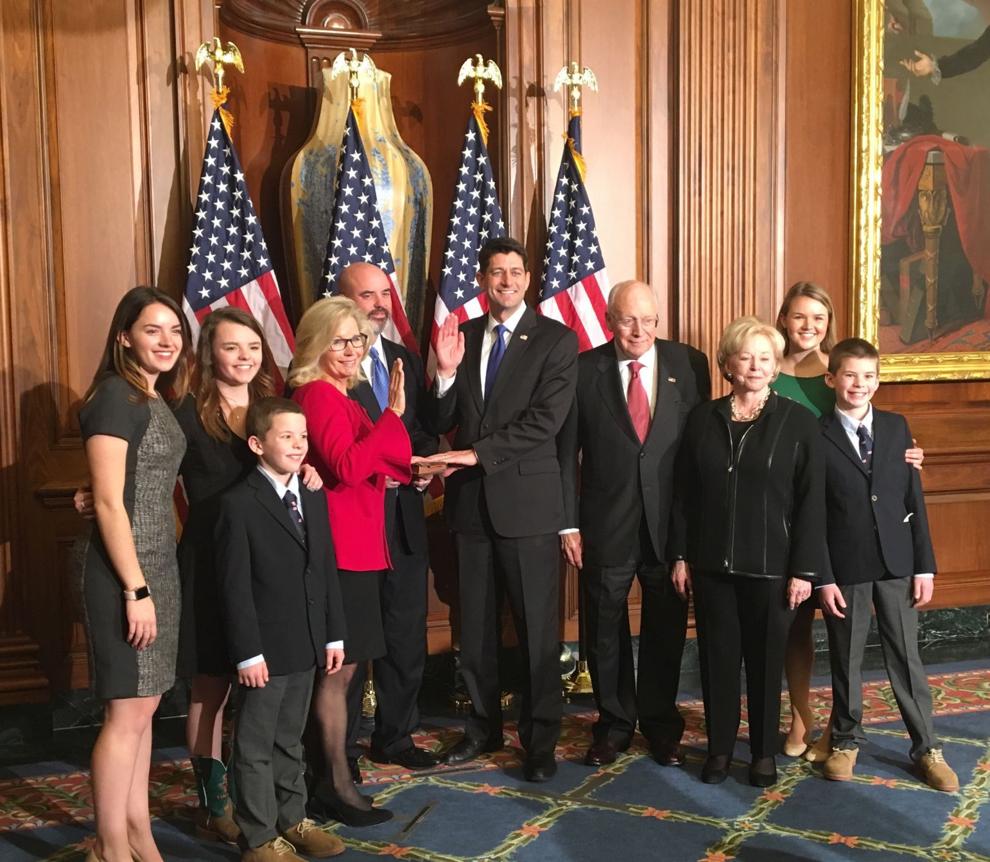 House Debate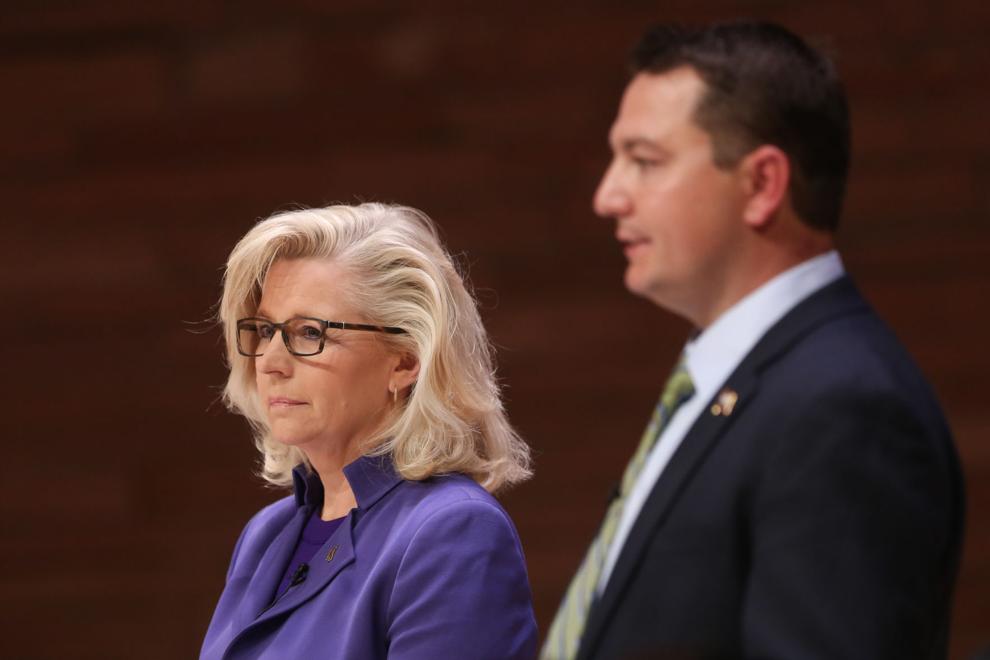 House Debate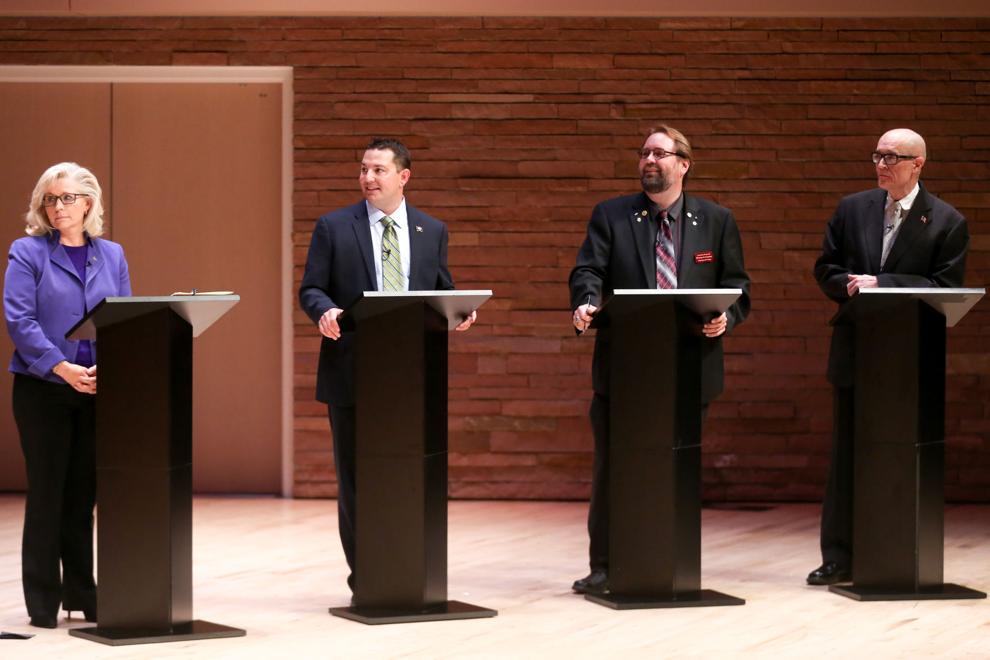 Dick Cheney, Liz Cheney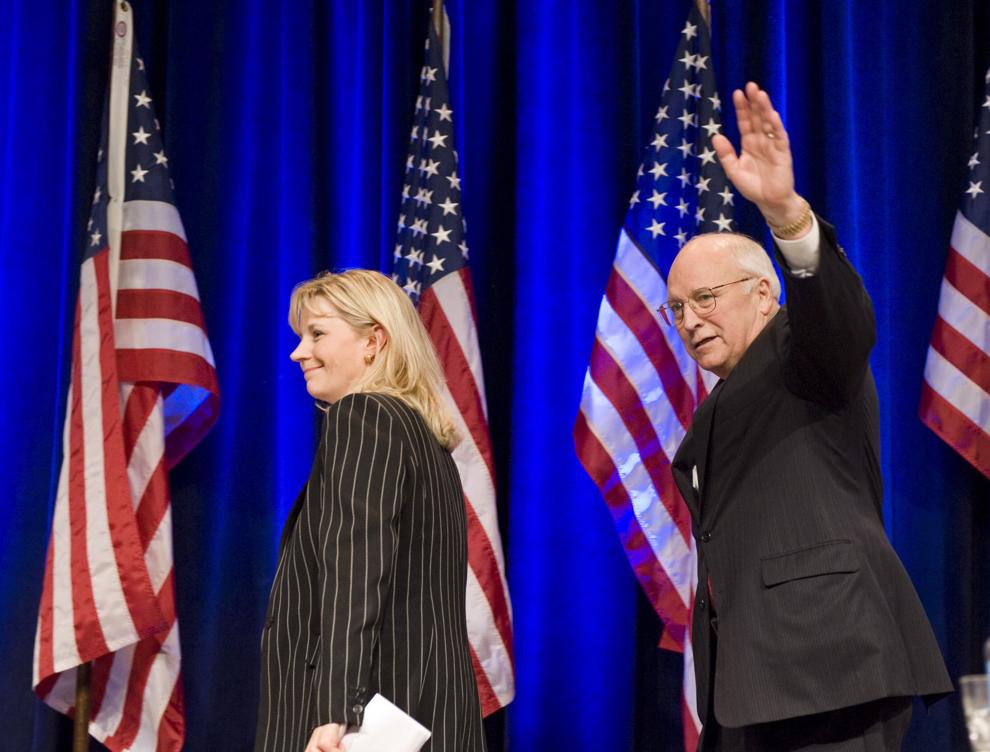 Republican U.S. House Debate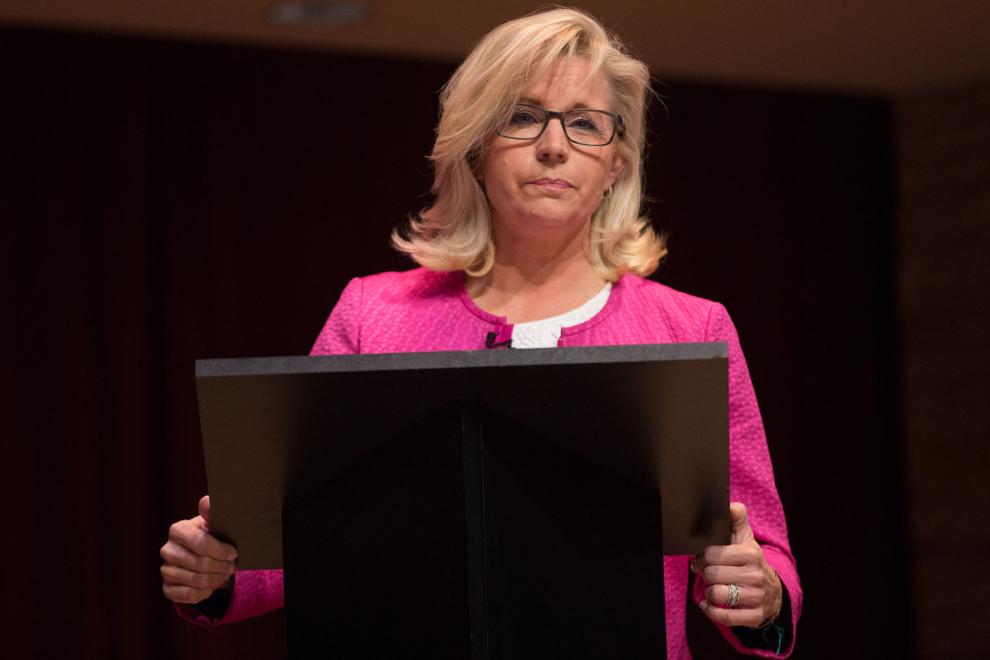 Republican U.S. House Debate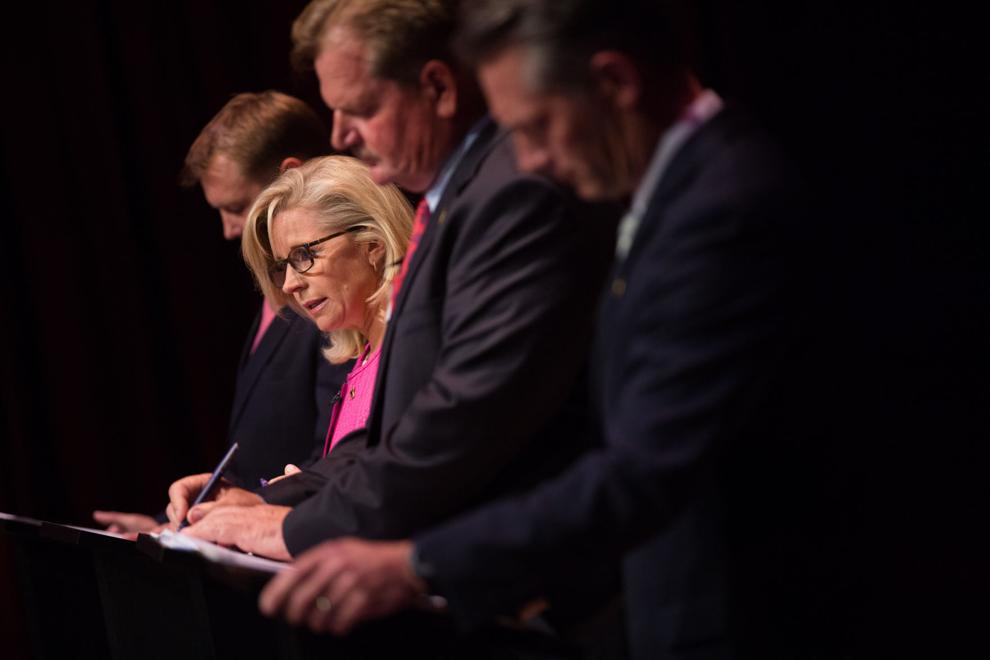 Liz Cheney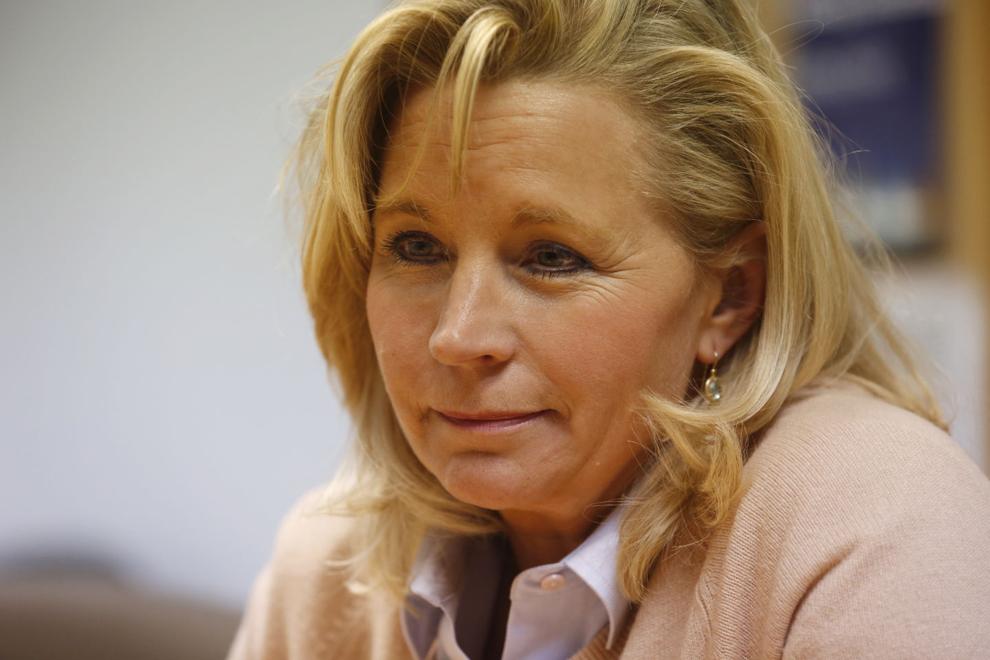 Liz and Dick Cheney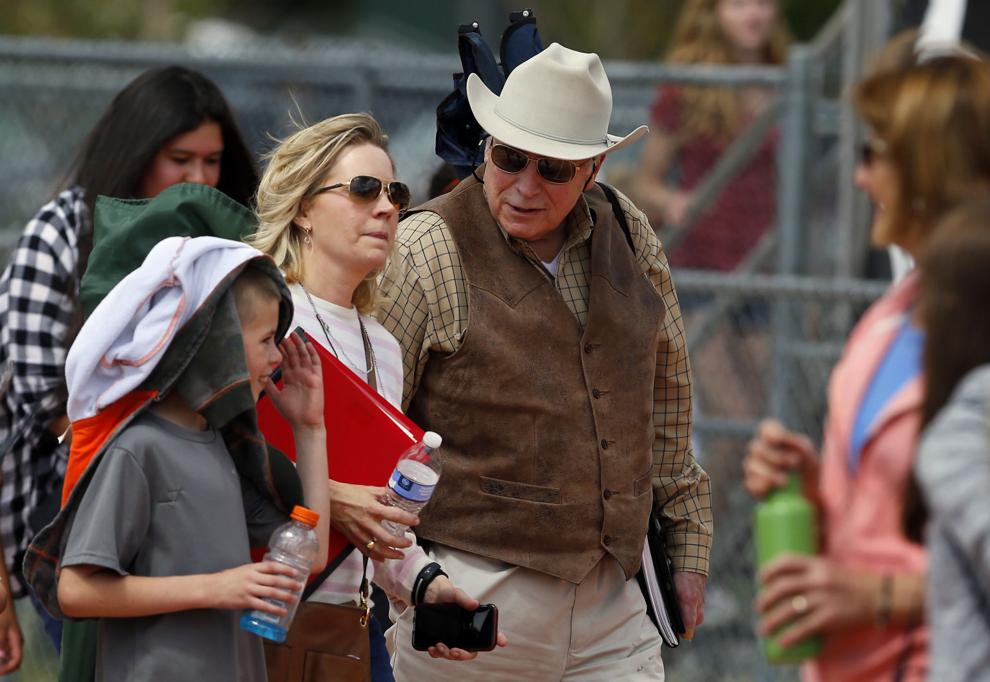 Liz Cheney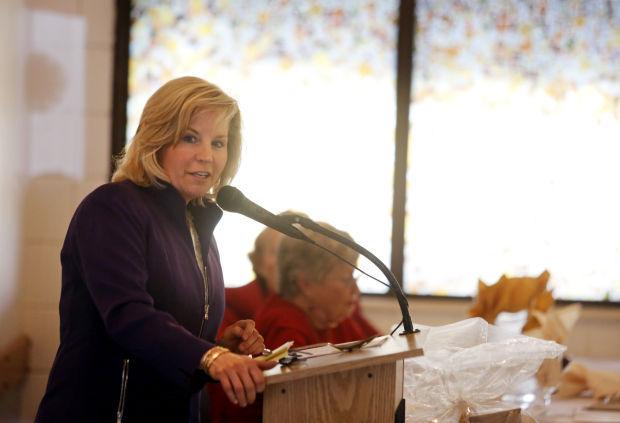 Republican Split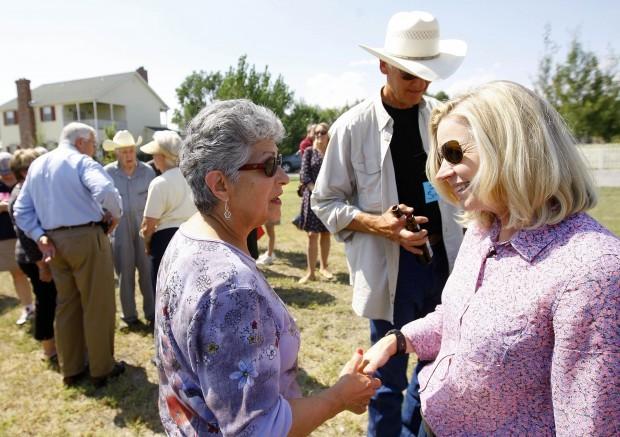 Liz Cheney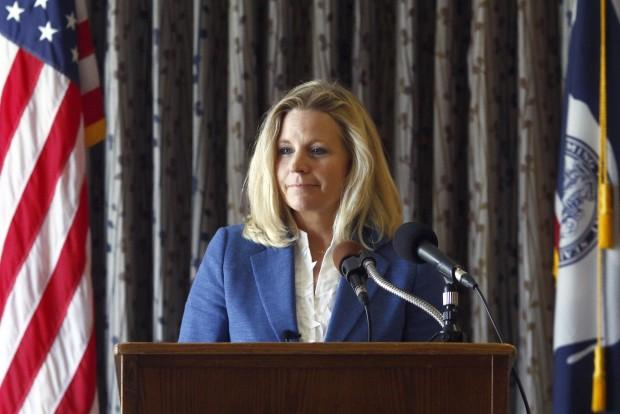 Dick Cheney, Liz Cheney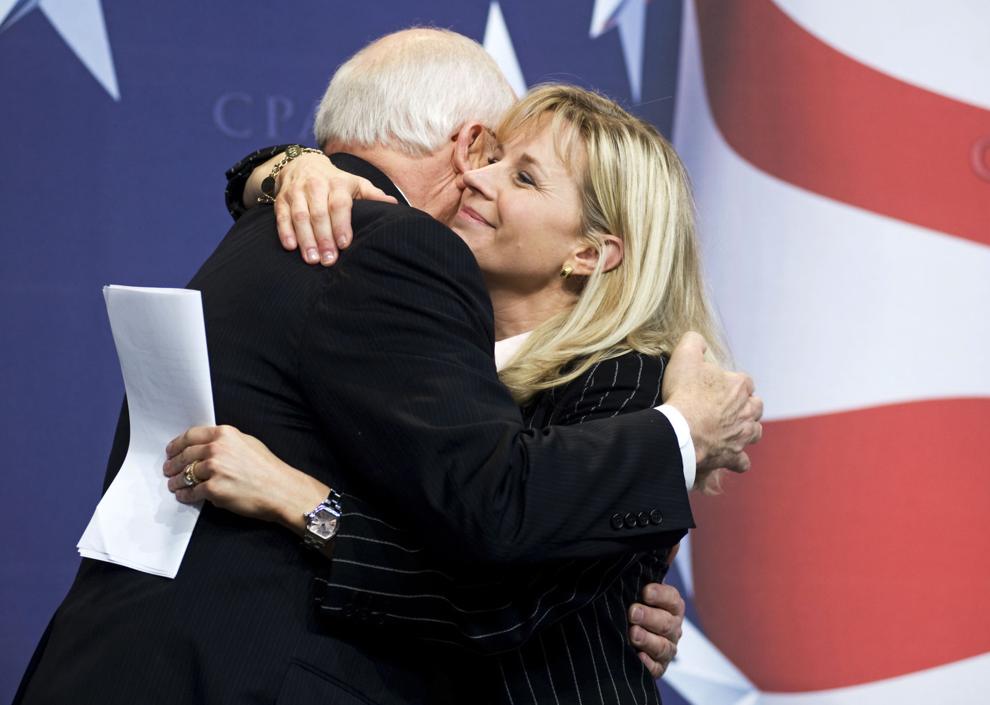 Cheney Senate Announcement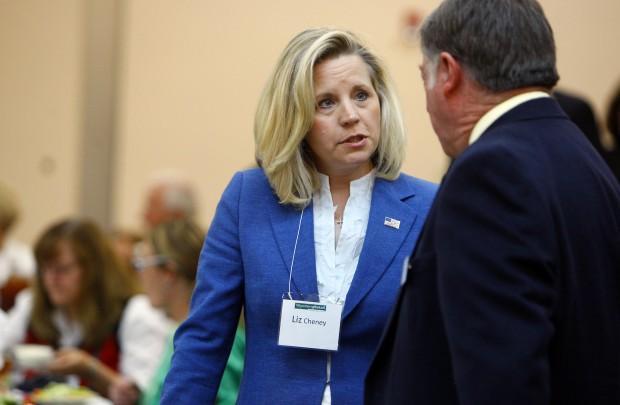 Liz Cheney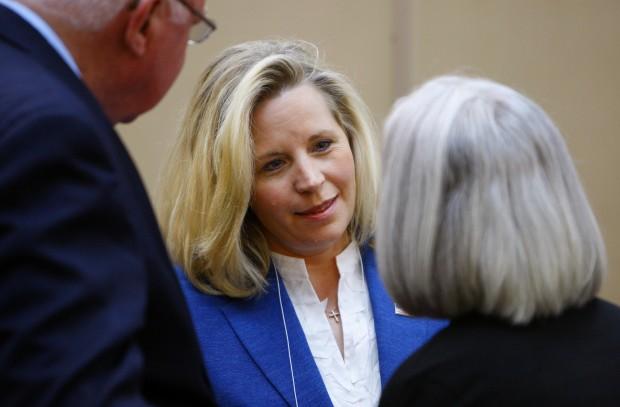 Liz Cheney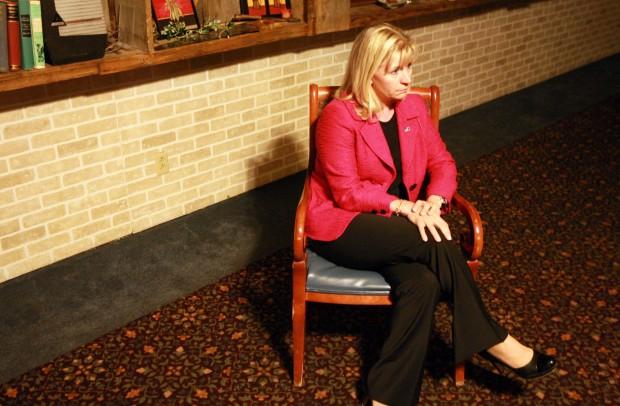 Congress Divided Republicans