Rep. Liz Cheney soundly rejected former President Donald Trump's role in the future of the Republican Party on Wednesday, breaking with House Minority Leader Kevin McCarthy in an awkward news conference in Washington.
Speaking with reporters on Capitol Hill, McCarthy — a close Trump ally who has flip-flopped on whether the former president bears responsibility for the Jan. 6 riots at the U.S. Capitol — was asked by a reporter whether Trump should be speaking at the Conservative Political Action Conference in Orlando this week — the most significant gathering for conservatives every year.
"Yes he should," McCarthy replied.
Cheney — the third-ranking Republican in the House, and one of just 10 members of her conference to vote for Trump's impeachment — was standing nearby, and a reporter also asked her the question. She had a different perspective on whether the president should appear at the event.
"That's up to CPAC," she said.
As for her feelings on Trump, who is slated to make his first post-presidential appearance at the conference, Cheney was clear: "I don't believe that he should be playing a role in the future of the party or the country."
Q: Do you believe former President Trump should speaking at CPAC?@GOPLeader: "Yes he should."@RepLizCheney: "That's up to CPAC....I don't believe that he should be playing a role in the future of the party or the country."

McCarthy: "On that high note, thank you very much." pic.twitter.com/ZOkTUbpQCP

— CSPAN (@cspan) February 24, 2021
It's not the first time this week that Cheney — who has been censured by most of the state's county-level Republican committees and the state party for her impeachment vote — has denounced Trump for his actions.
Speaking before the Reagan Institute on Tuesday, Cheney blasted the former president's role in the riots as well as his "America First" foreign policy, saying his isolationist positions were "just as dangerous today as they were in 1940 when isolationists launched the America First movement to appease Hitler and prevent America from aiding Britain in the fight against the Nazis."
"(It's) incumbent upon everybody who takes an oath of office and swears to protect and defend the Constitution that we recognize what happened on Jan. 6, that we commit ourselves that it must never happen again, that we recognize the damage that was done by the president, President Trump, saying that somehow the election was stolen, making those claims for months and summoning the mob and provoking them then in the attack on the Capitol," she said. "And also, and very importantly, in refusing, despite multiple requests from people to ask him to stop what was happening to ask him to stop the violence to protect the Capitol to protect the counting of electoral votes — he didn't do so."
While Cheney has sought to reclaim the party from Trump — and survived a challenge to her leadership position over her vote to impeach — the former president remains an influential player in Republican politics.
A poll released Tuesday ahead of CPAC by The Economist & YouGov found 48% of Republicans wouldn't vote for a candidate who has criticized Trump, while 61% said a Trump endorsement makes them more likely to vote for a candidate. Another poll of Trump voters conducted by Suffolk University and USA Today last week found nearly half of those voters would abandon the Republican Party to follow Trump if he formed a party of his own, while a vast majority of those voters would support him if he ran for president again in 2024.
Meanwhile, Wyoming Republican Party Chairman Frank Eathorne — whose central committee voted to censure Cheney earlier this month — said at an event Friday in Bar Nunn that Trump had personally called him with a promise to come to Wyoming. The former president's son Donald Trump Jr. has also hinted at a visit to the Equality State to campaign against Cheney.
"Right now, the sky's the limit," Eathorne said at the event, which was attended by 137 people — 79 of whom later voted in an 81-person straw poll opposing her vote.
Eathorne has not returned a request for comment regarding that visit.
The Associated Press contributed to this report.
Photos: Anti-Cheney protest at the Wyoming Capitol
Photos: Anti-Cheney protest at Wyoming Capitol
Matt Gaetz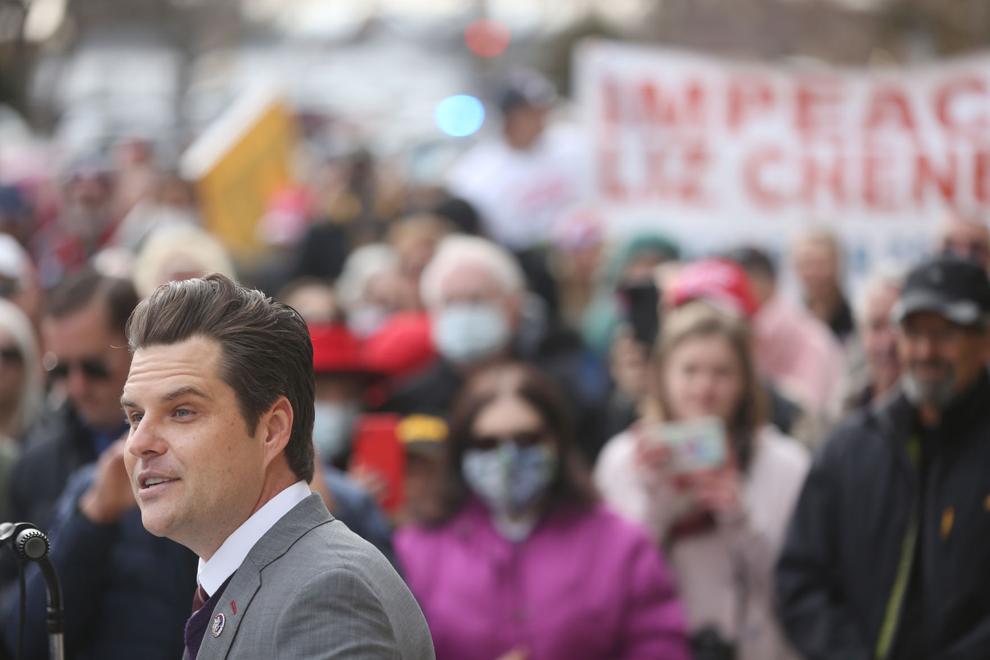 Matt Gaetz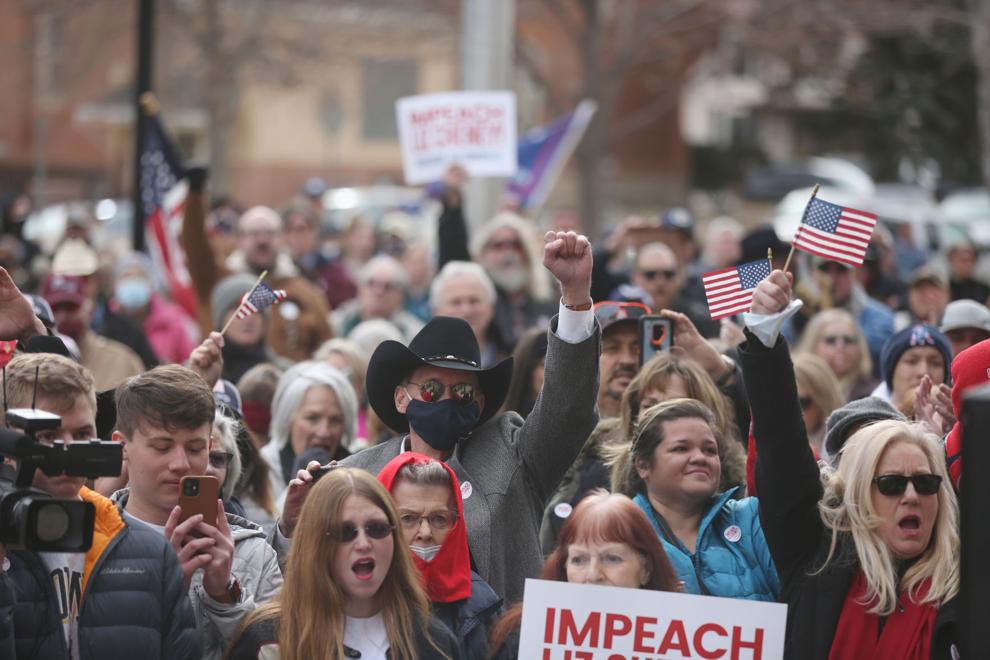 Matt Gaetz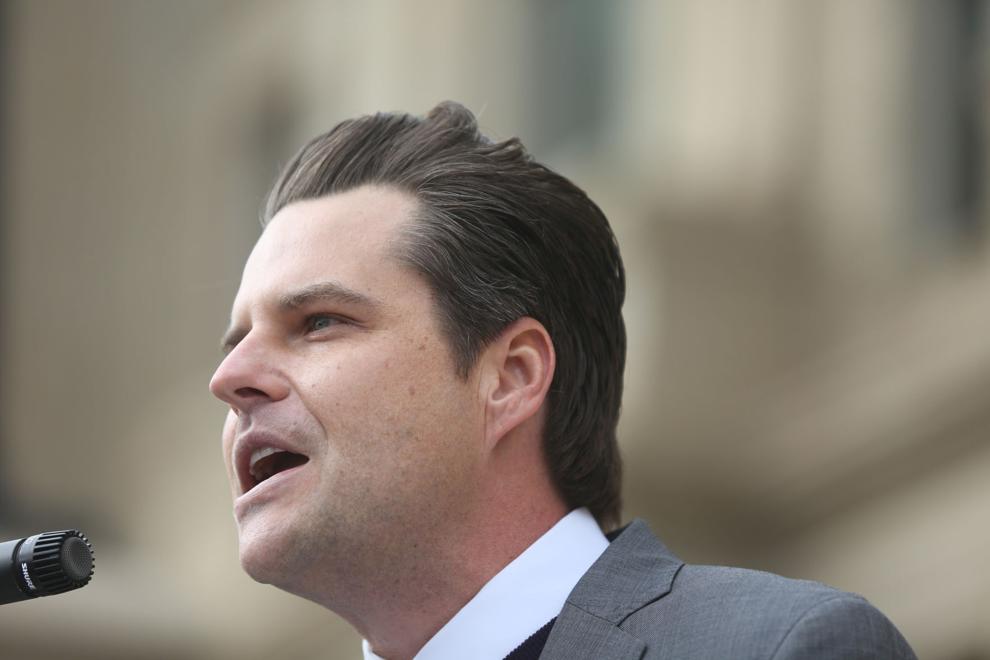 Matt Gaetz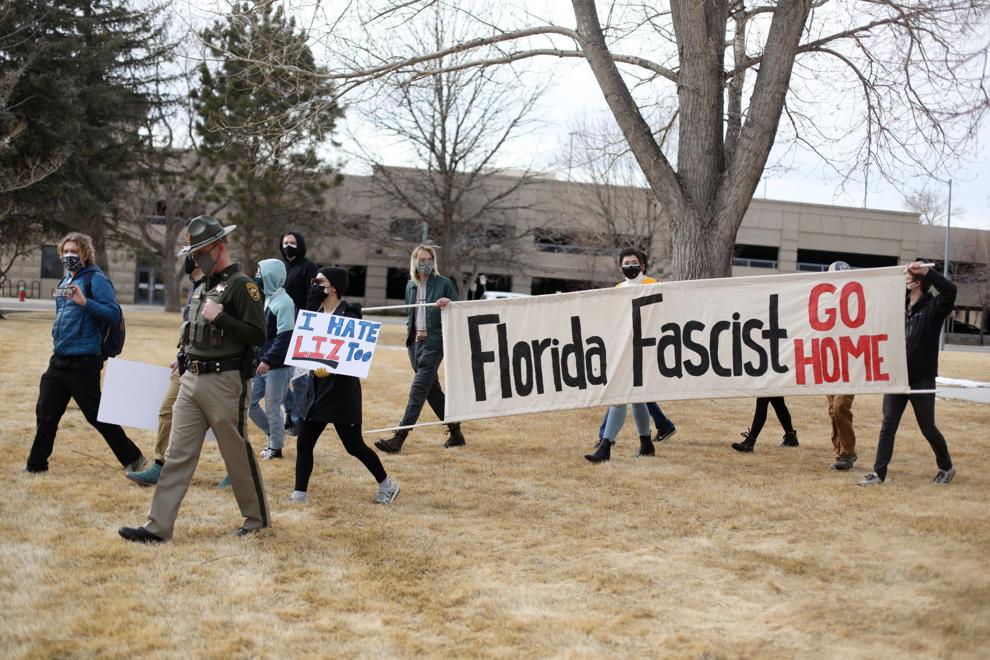 Matt Gaetz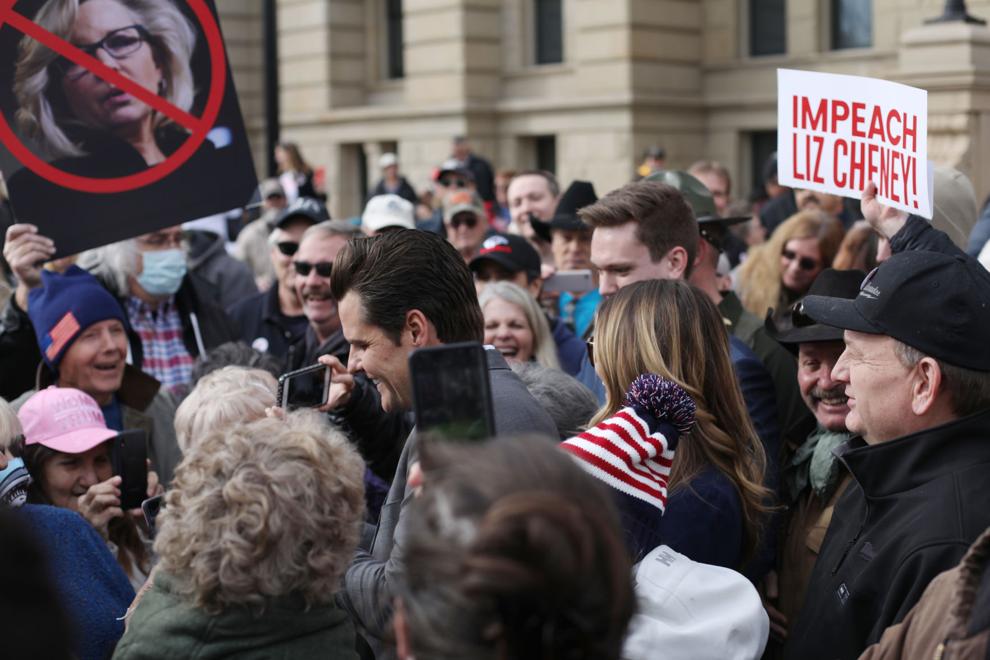 Matt Gaetz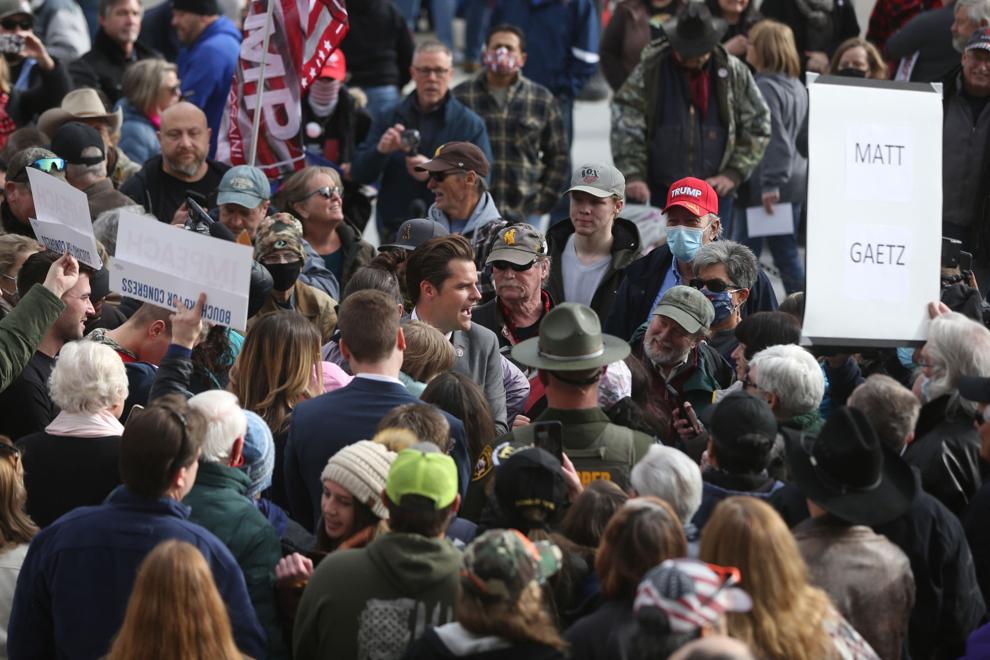 Matt Gaetz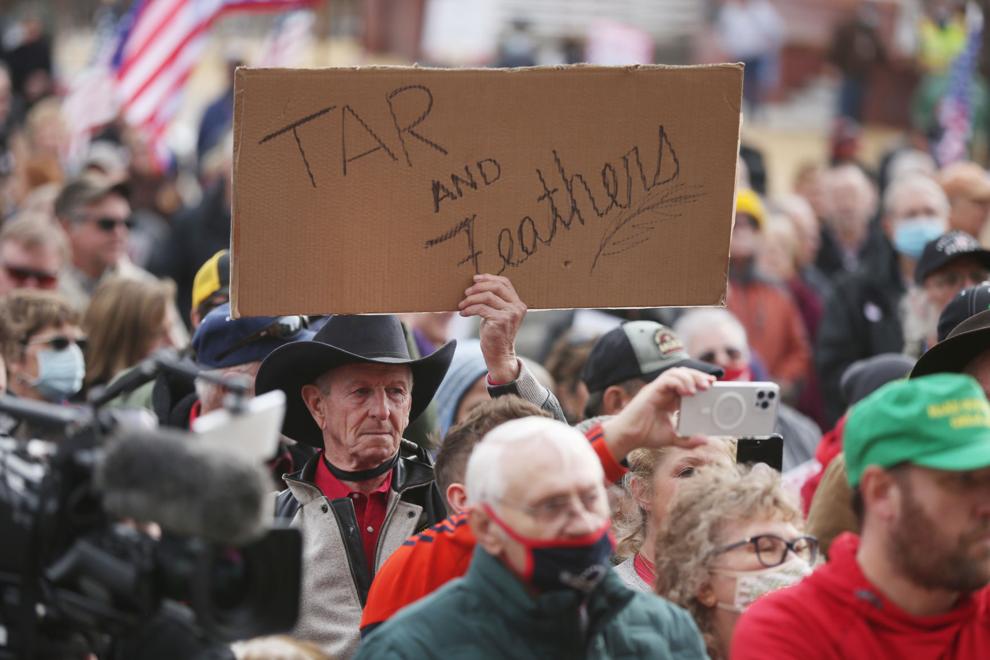 Matt Gaetz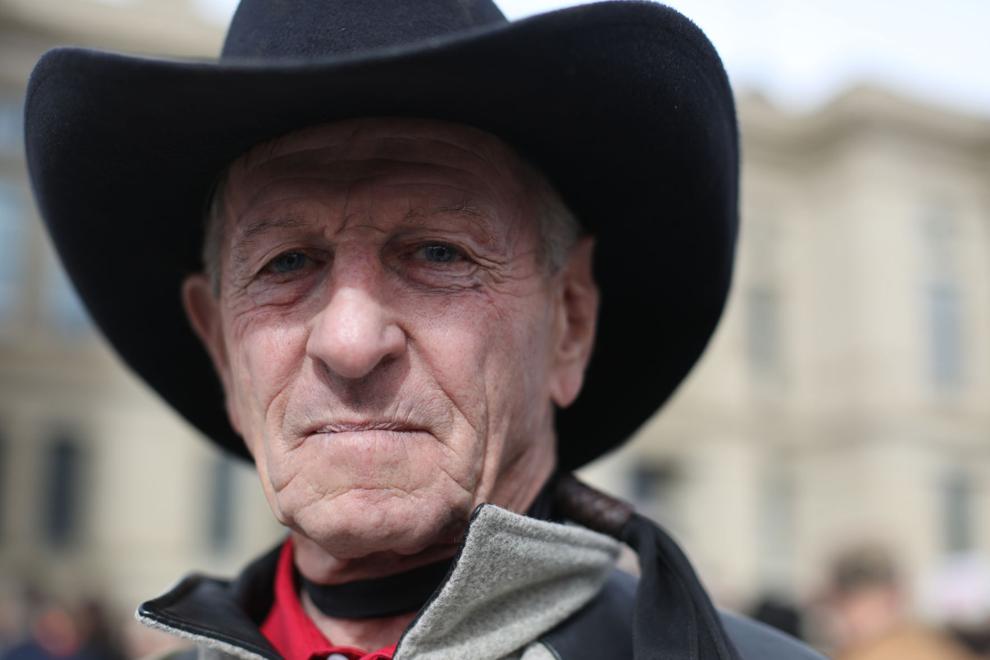 Matt Gaetz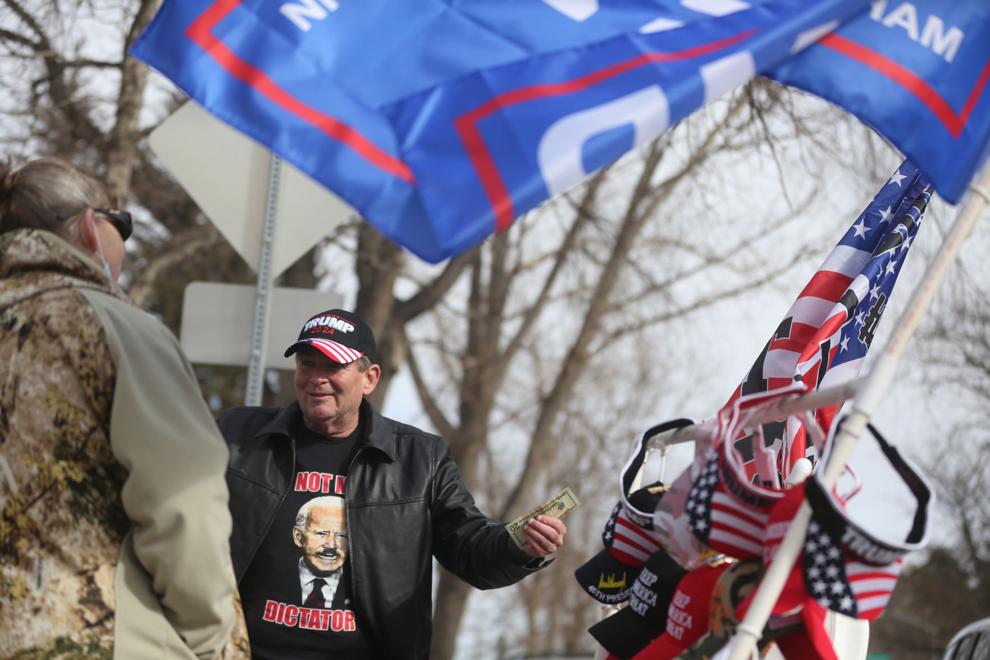 Matt Gaetz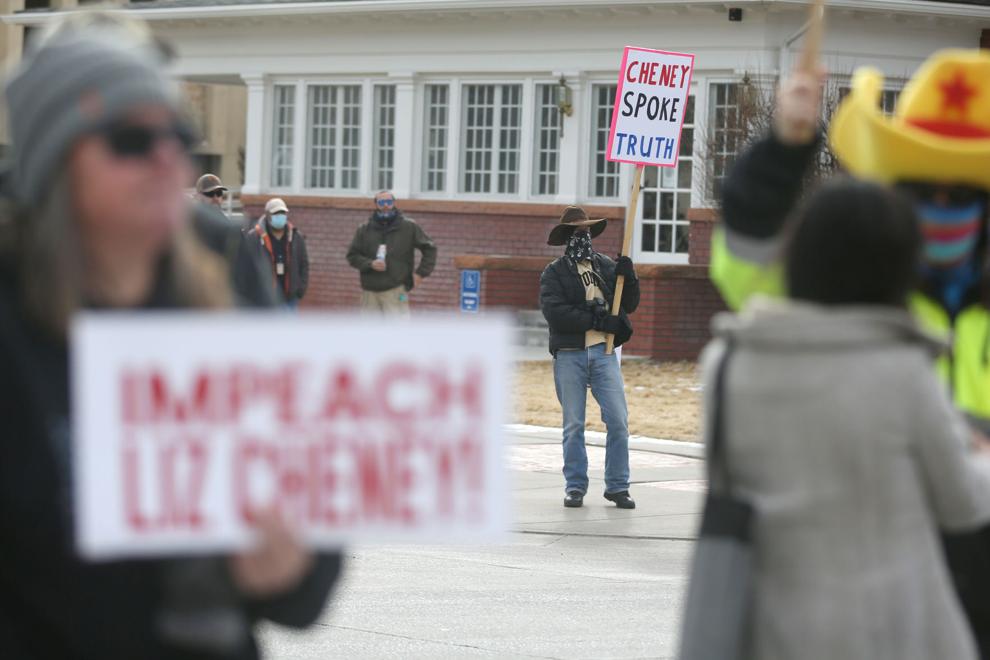 Gaetz rally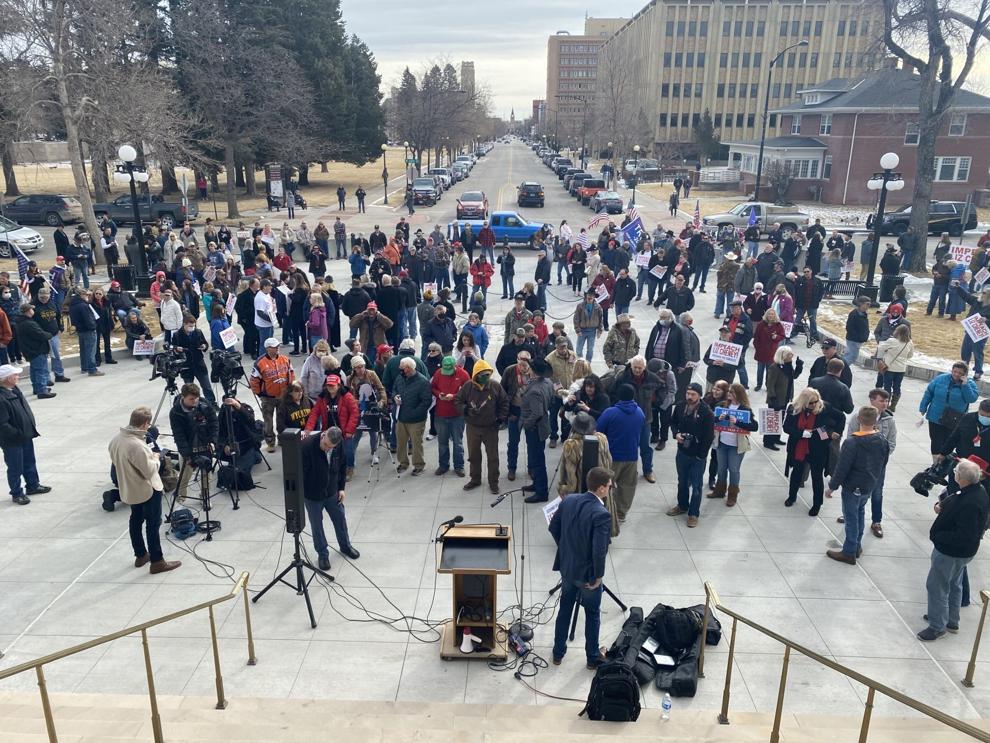 Rep. Matt Gaetz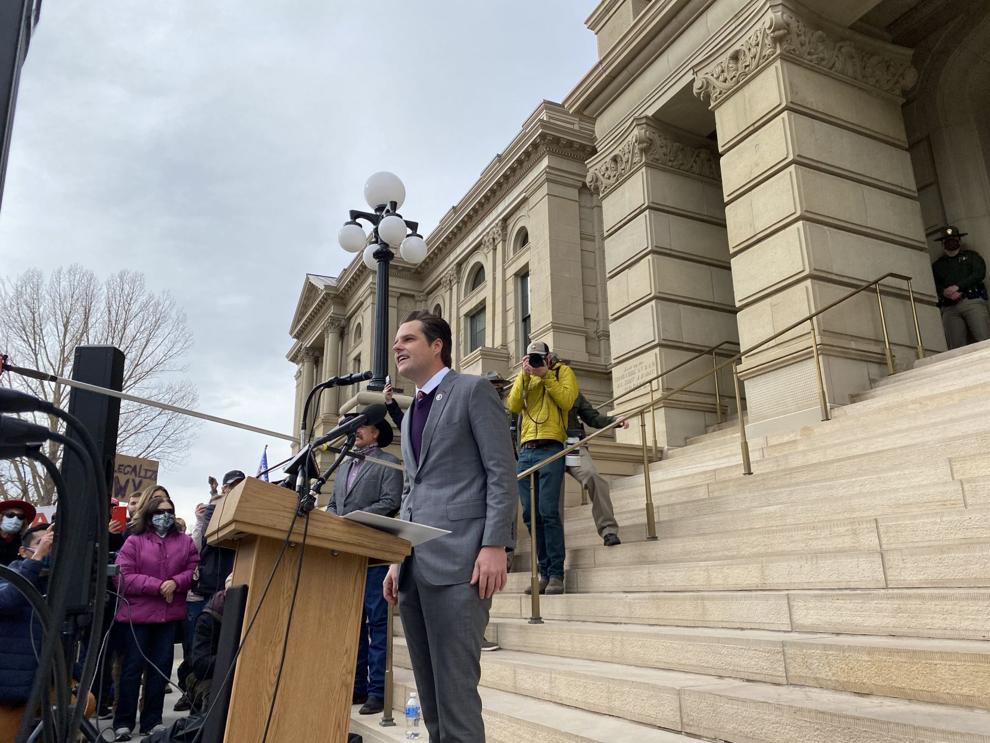 Gaetz rally
Gaetz rally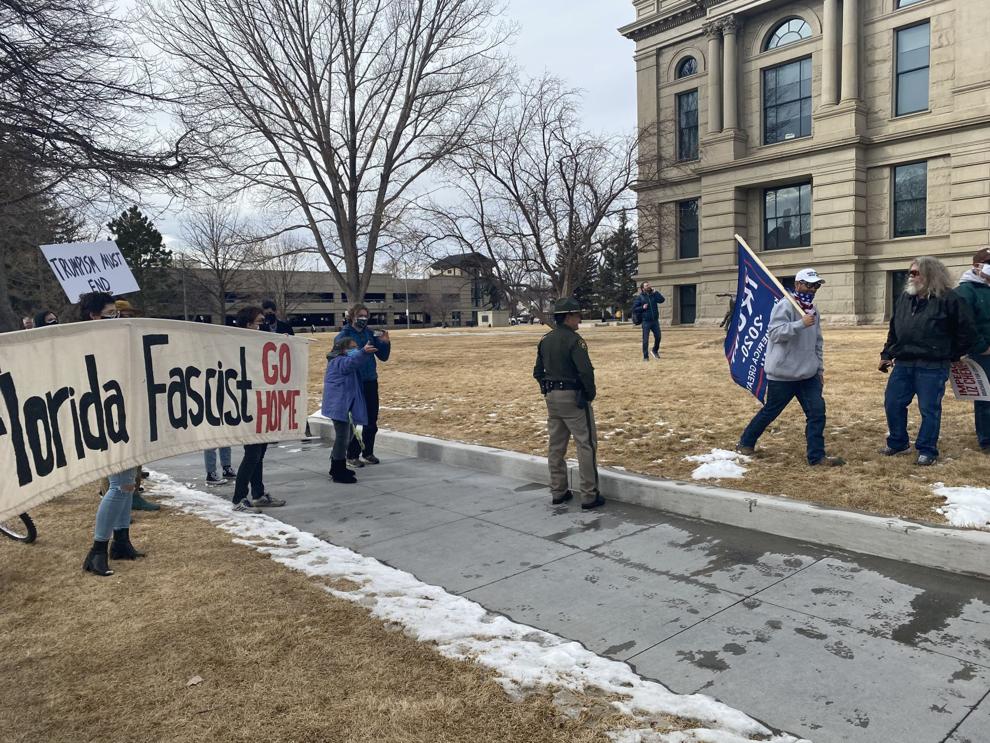 Rep. Matt Gaetz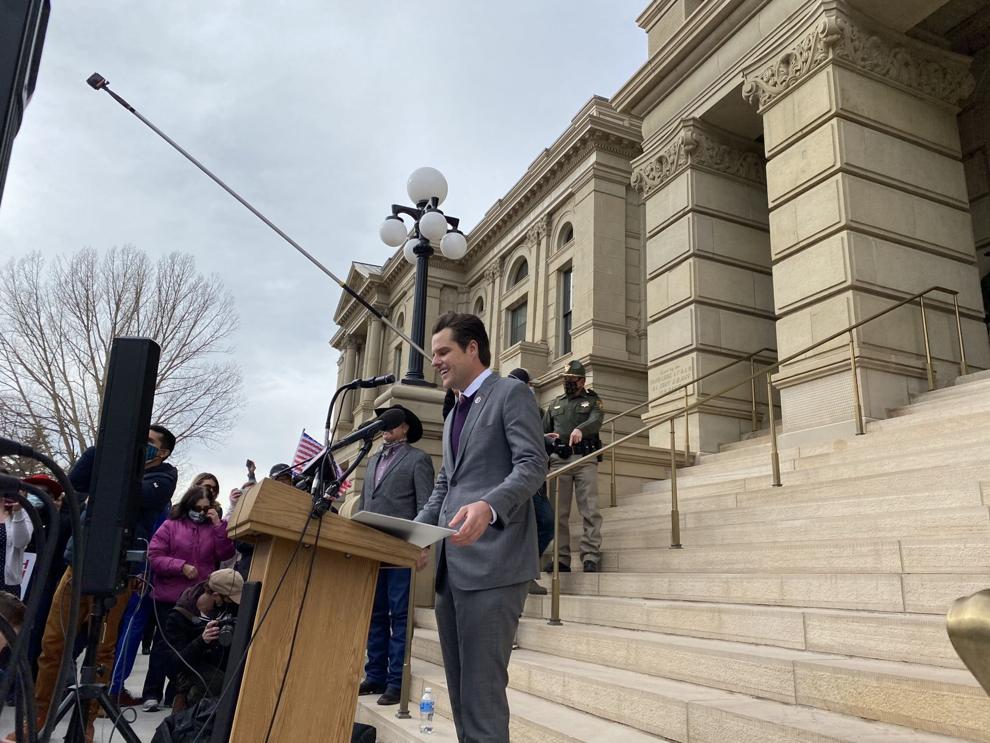 Matt Gaetz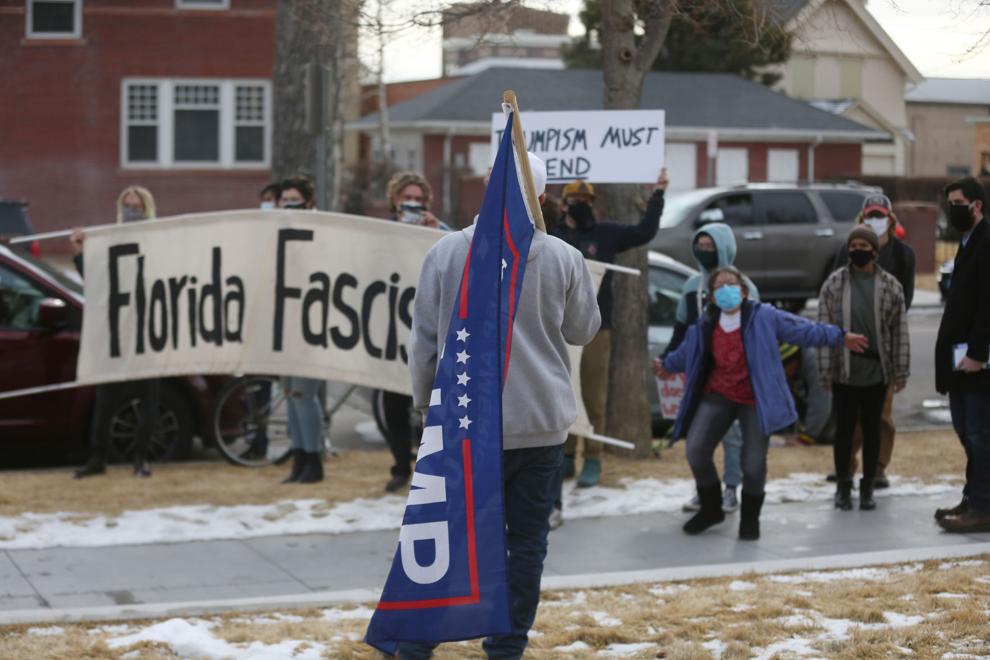 Rep. Matt Gaetz rally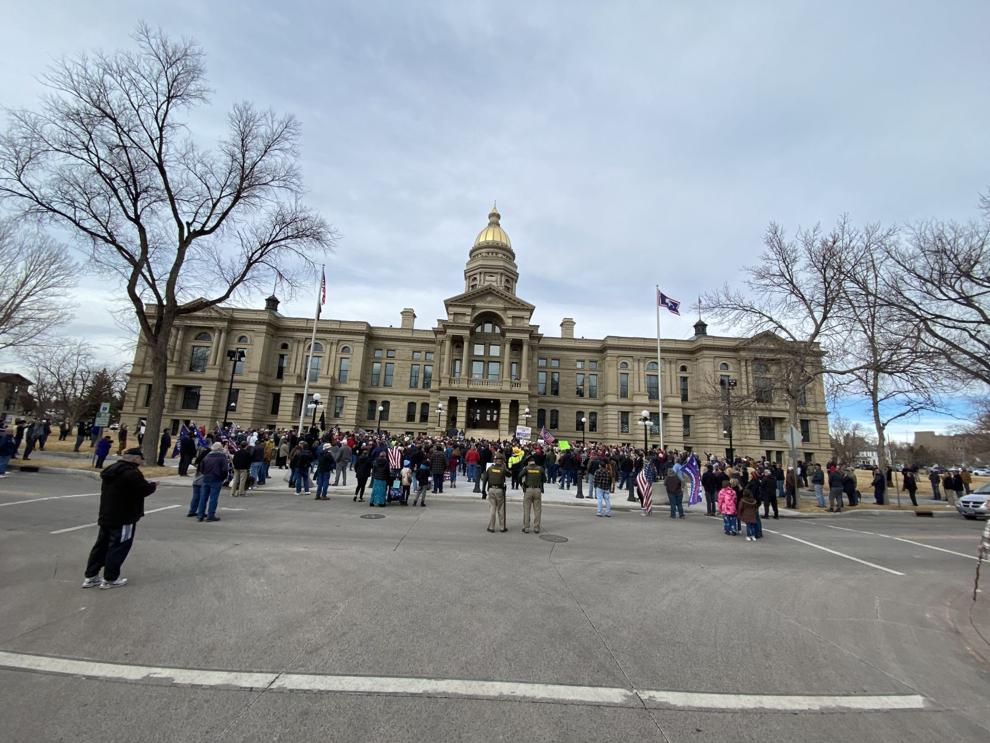 Gaetz rally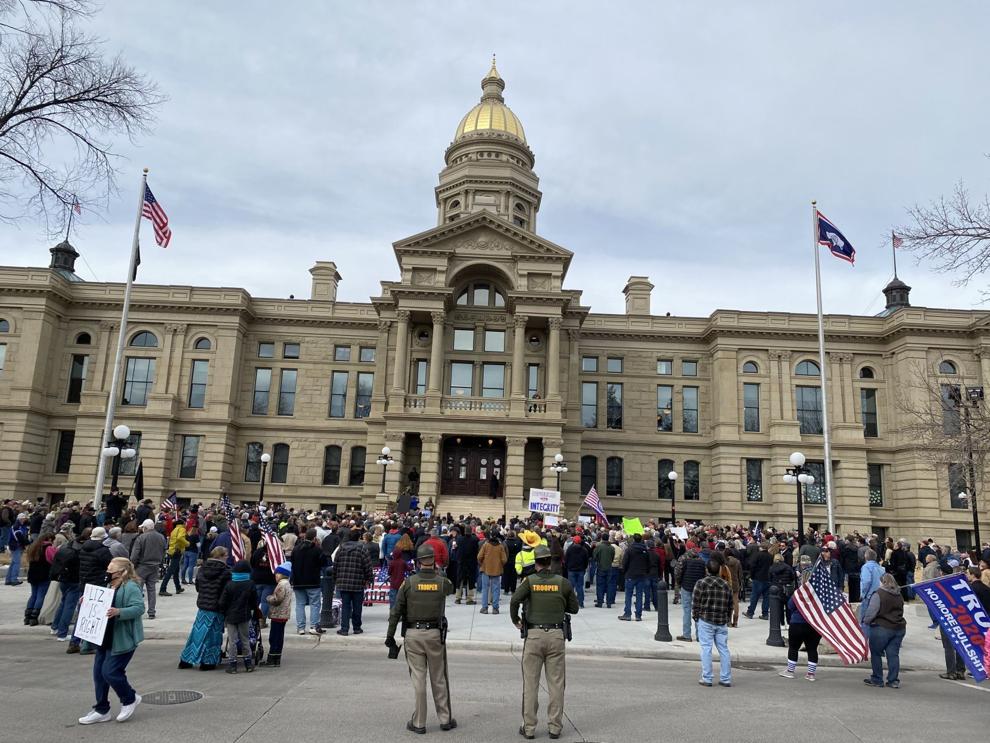 Matt Gaetz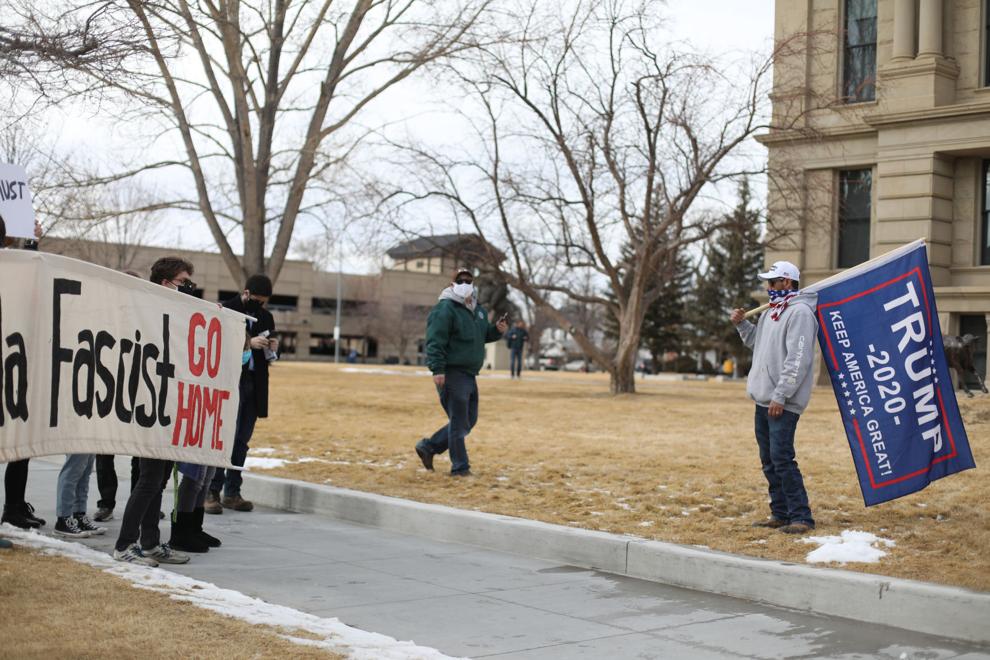 Matt Gaetz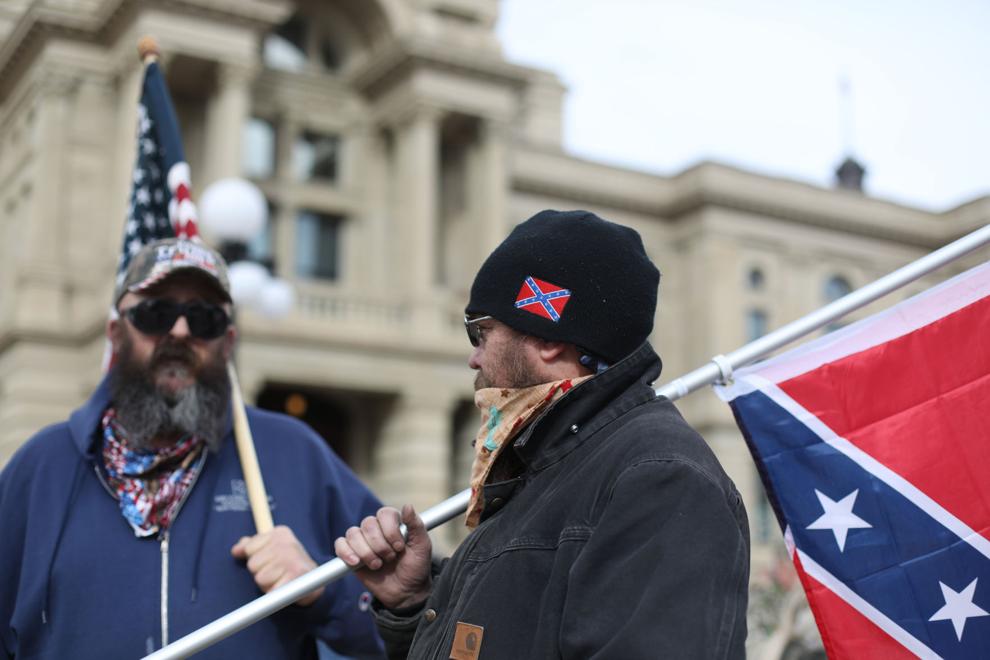 Matt Gaetz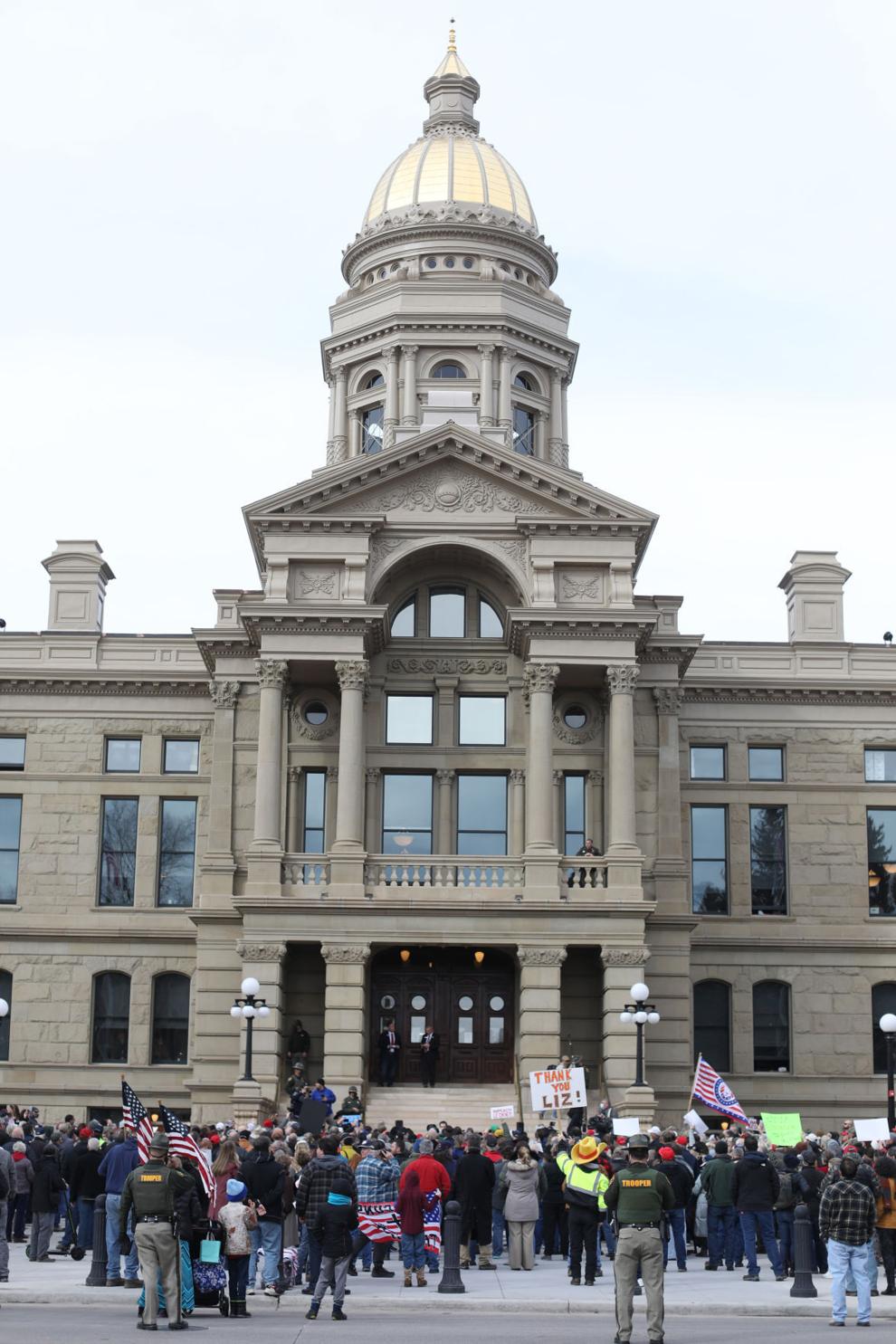 Matt Gaetz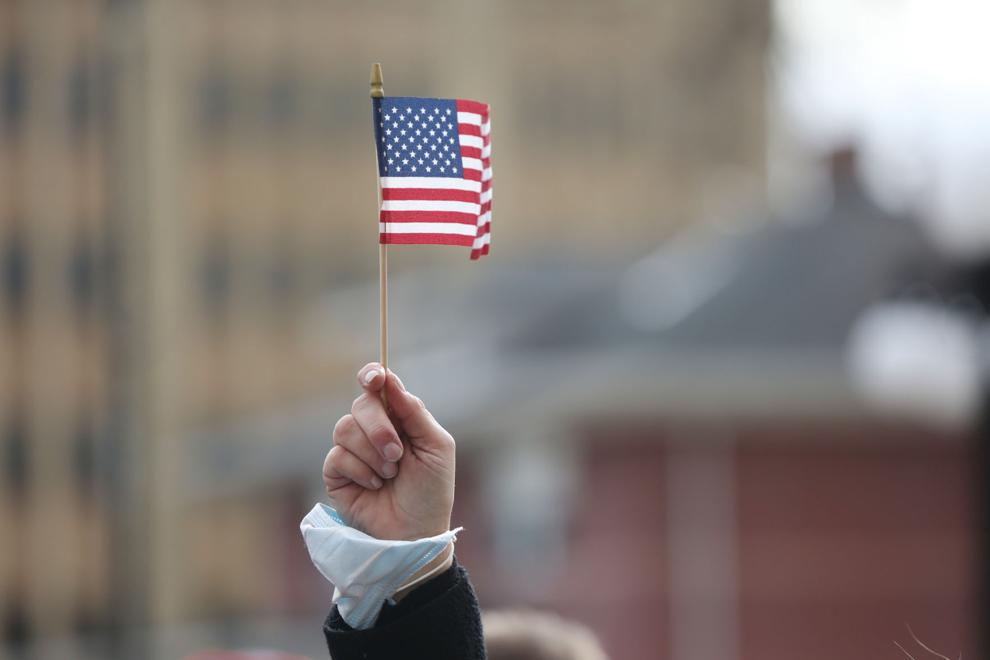 Matt Gaetz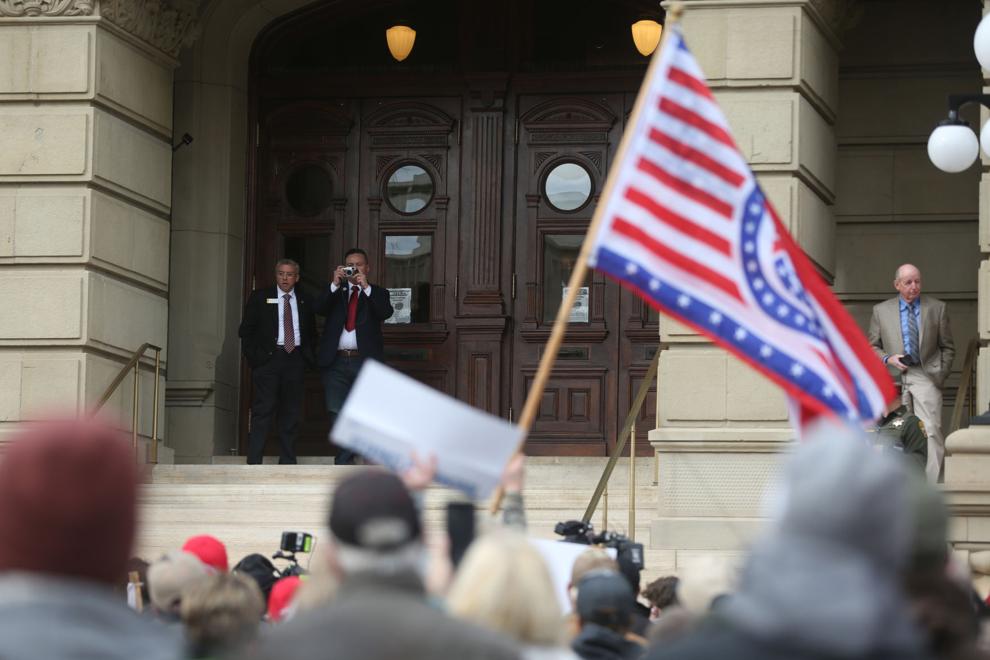 Matt Gaetz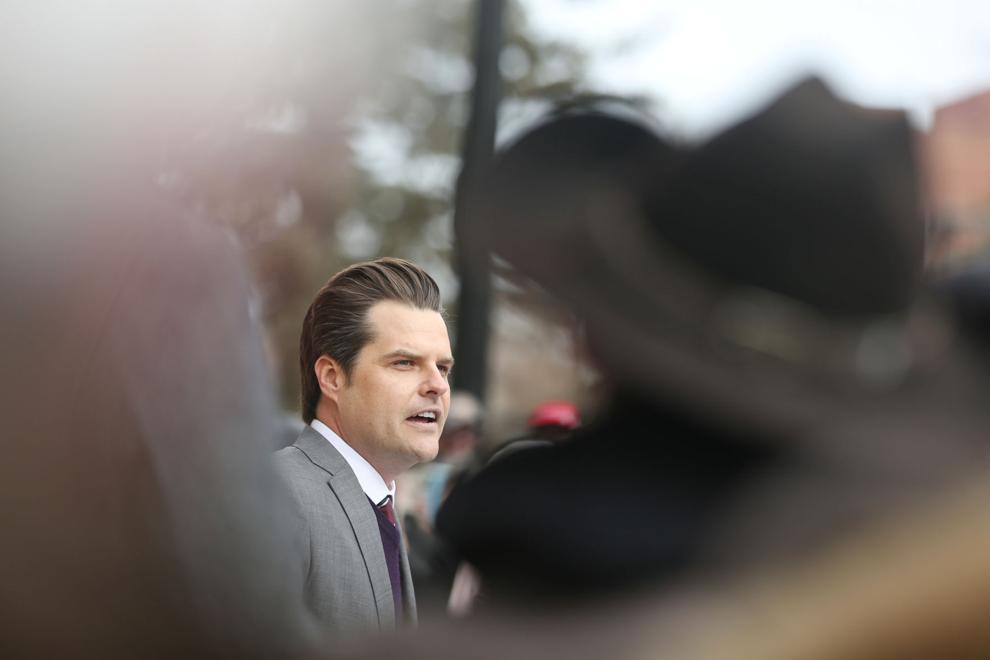 Matt Gaetz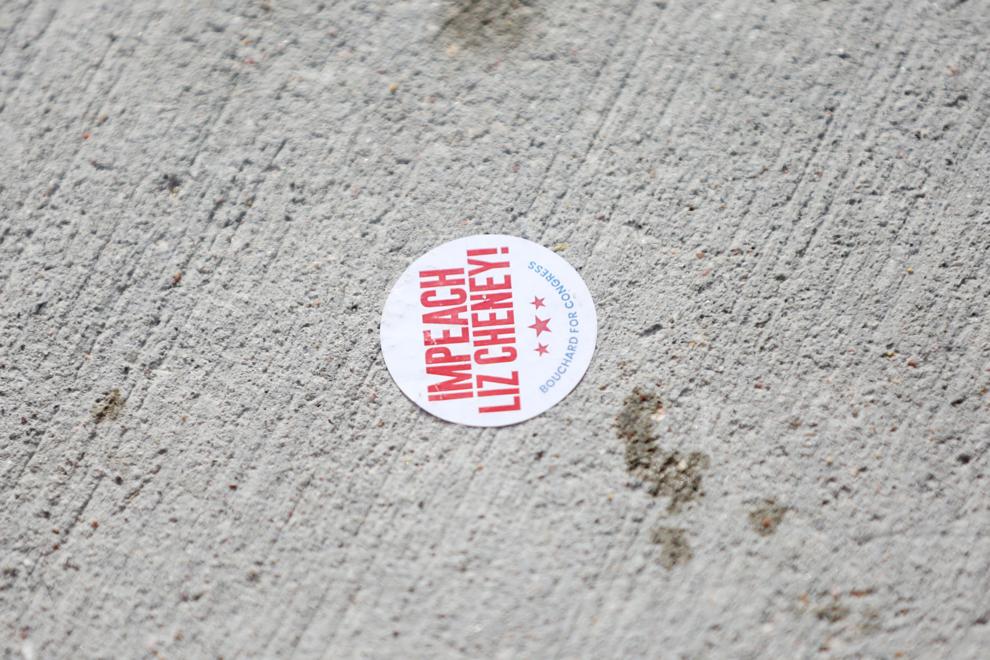 Matt Gaetz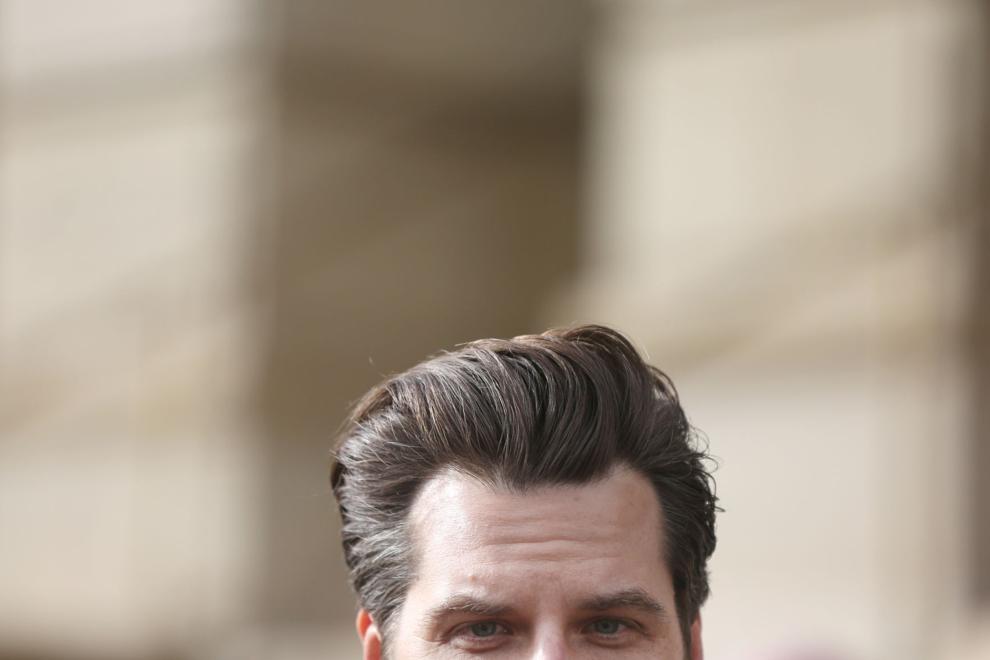 Matt Gaetz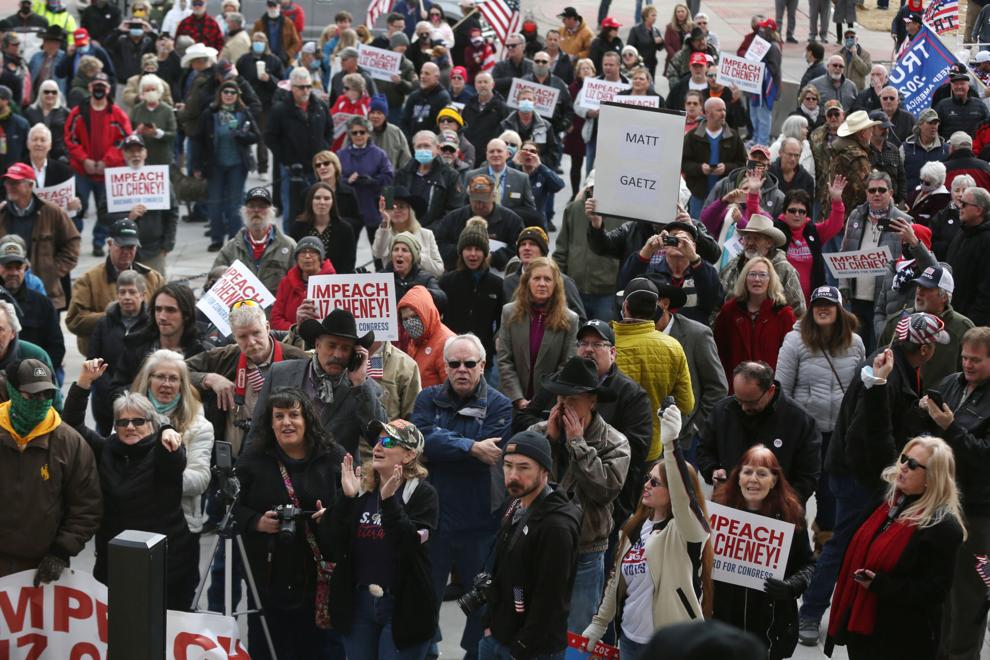 Matt Gaetz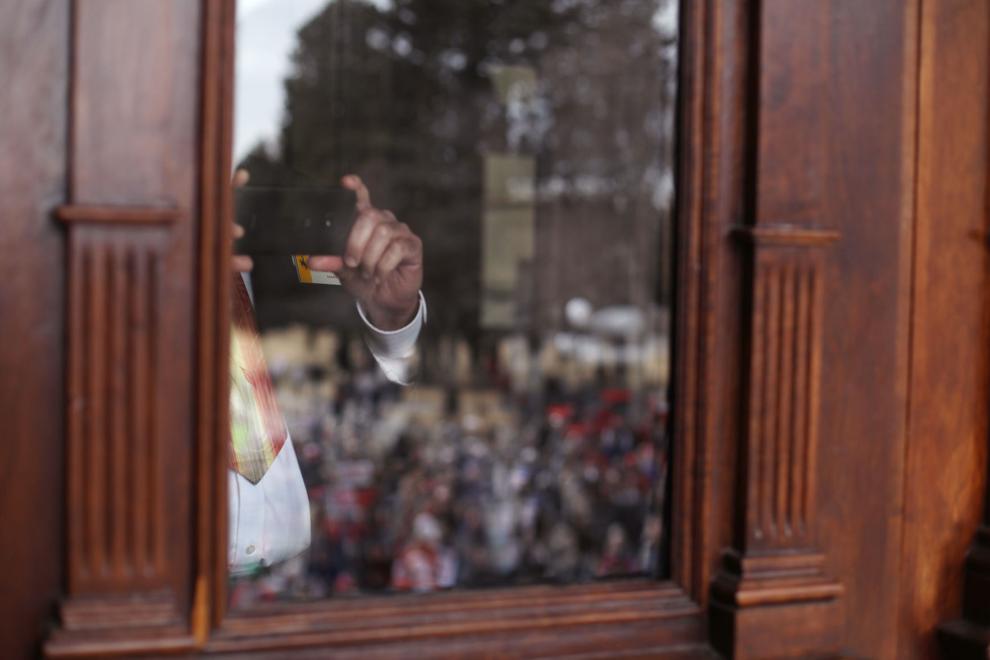 Matt Gaetz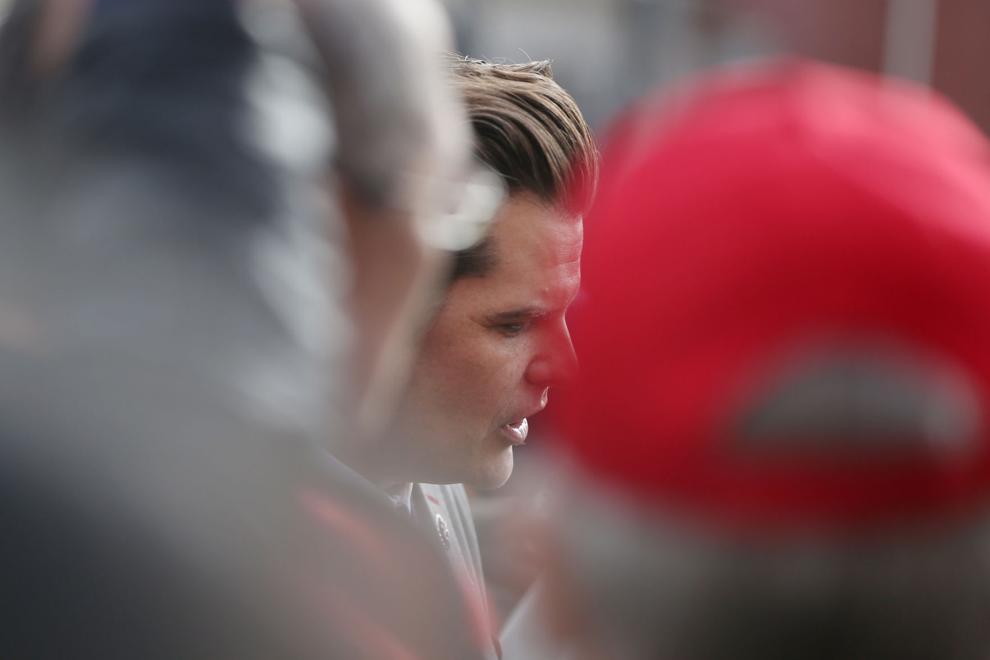 Matt Gaetz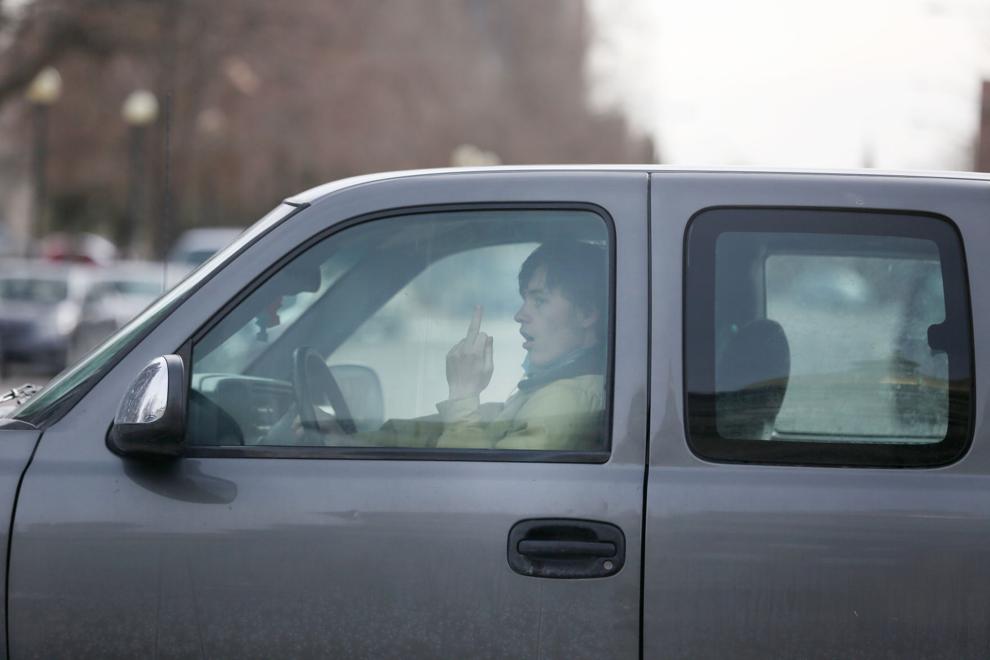 Matt Gaetz