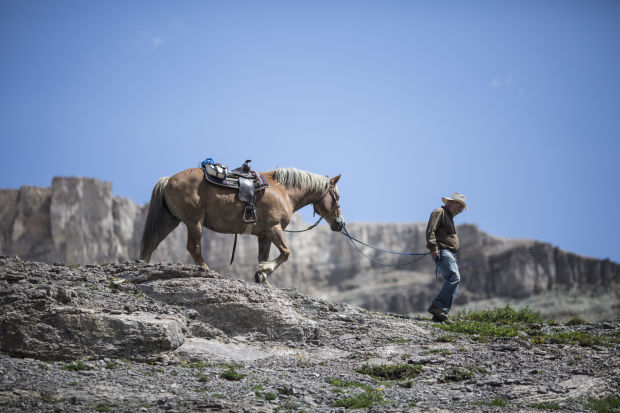 Wyoming sportsmen's groups are outraged by a recent vote by U.S. Rep. Liz Cheney that would make it easier to transfer federal public lands to states.
The House Republican Conference approved last week a 43-page measure that changed a number of rules for how Congress works.
Congressional Budget Office rules require the federal government to tally the money earned on federal land – from energy extraction to logging and grazing – and subtract that from expected cash flow in the event of a sale or transfer, according to the Washington Post.
But the new rules say land transfers shall be budget-neutral, which essentially means the loss of revenue could not be factored into a sale, transfer or exchange of land.
Buzz Hettick, a Laramie hunter and chairman of the Wyoming chapter of Backcountry Hunters and Anglers, said that members of his organization are writing and calling members of Congress, including Cheney, to express disapproval.
"They don't want Congress to make anything easier to transfer federal public lands to the state," he said. "That's the biggest issue."
Hettick and other sportsmen and outdoor recreationists worry states wouldn't be able to afford to manage land now owned by the feds, and it would eventually be sold to private interests and closed to the public.
Casper sportsman Jeff Muratore took a more nuanced view of Cheney's vote.
"While understanding that the rule she was voting on was part of a rules package, I would hope that Congresswoman Cheney would side with the majority of Wyoming citizens and vote no on any future transfer legislation," he said.
A study last year from Colorado College showed the majority of Wyomingites do not want federal land transferred to state control.
Amy Edmonds, Cheney's spokeswoman, said the newly elected Republican wants to ensure control rests with people who know the lands best -- ranchers, farmers and elected officials who are more accountable to Wyomingites than unelected Washington bureaucrats.
"That's why she is making it a priority in Congress to rein in out-of-control federal bureaucracies, reduce unconstitutional power grabs by agencies such as the BLM and EPA, and restore authority over our public lands to our county commissioners and other local elected officials," Edmonds said in an email.
Hettick, of Backcountry Hunters and Anglers, disagreed with the characterization that the federal bureaucrats are not accountable.
"The people who manage the lands are my neighbors, my friends, coaches for their kids' sports teams," he said. "They're local, so they can quit beating that drum, too."
Sportsmen are gearing up to oppose land transfer legislation in Washington and in Cheyenne, where the Wyoming Legislature will convene at noon Tuesday and consider a constitutional amendment that would specify how the lands would be managed, should Washington hand them over.
Follow political reporter Laura Hancock on Twitter @laurahancock