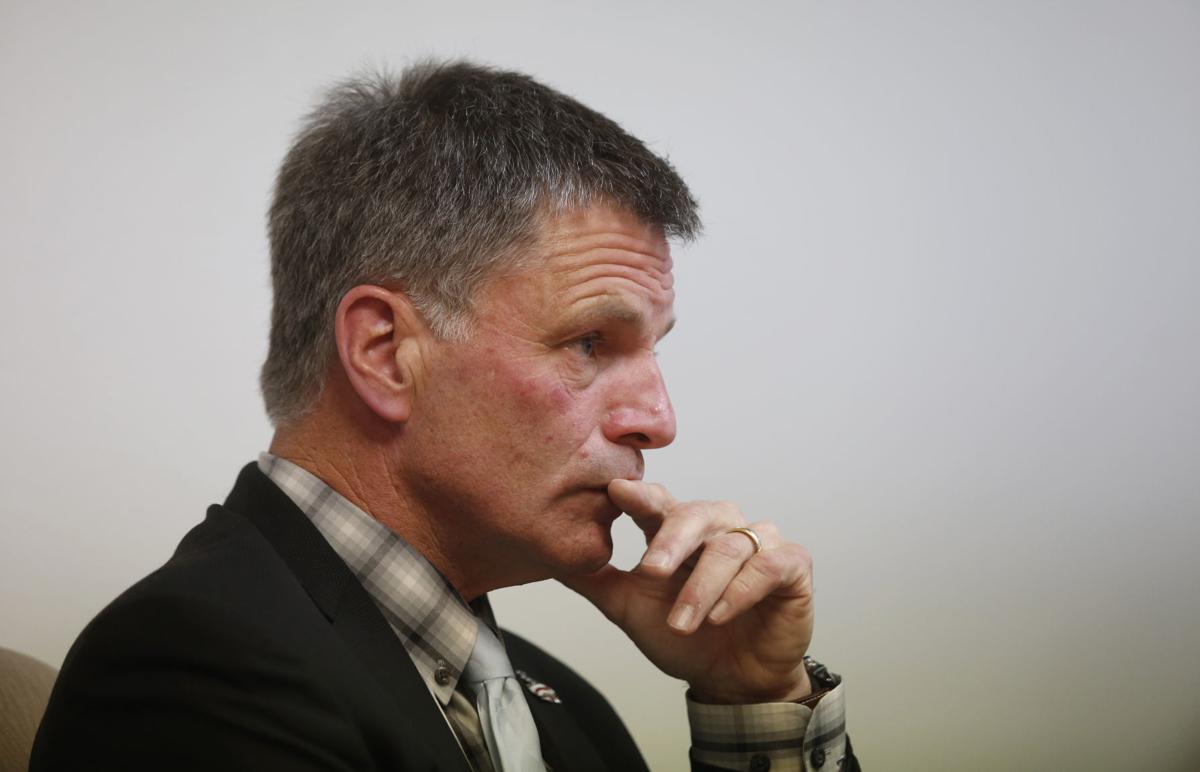 Cheyenne Mayor Marian Orr accused Gov. Mark Gordon on Monday of exhibiting "profane and misogynistic" behavior during a closed-door meeting with her Friday in Cheyenne.
Orr said Gordon slammed his fists on the table and screamed "f—- you, mayor," when he didn't get his way, according to a statement released Monday from the mayor's spokesman.
"It's one thing to have a disagreement on an issue," Orr said in a statement. "But to lose your temper in front of your own staff, slam your fists on the table, get in someone's face, and yell 'f—- you' because you don't like the way the discussion is going is abominable."
"It was threatening and intimidating behavior," she added. "He is much larger than I and used his physical presence in an aggressive and threatening manner."
In a statement Monday afternoon, Gordon's office disputed Orr's characterization of Friday's events. But he did confirm that profane language was used.
"I am deeply offended by the characterization represented in the Mayor's description of our meeting Friday," Gordon wrote. "At no time during the conversation was I standing up or using intimidating body language. The notion that I have anything but the utmost respect for women is simply not true. I stand by my record on that point.
"I am not proud of my language and I apologize for the word I used," Gordon continued. "I have reached out to the Mayor to apologize for it."
According to a spokesman, Gordon called Orr on Monday afternoon to offer an apology, which Orr accepted.
Orr, who has served as the mayor of Wyoming's largest city since 2017, endorsed Gordon in last fall's gubernatorial election. Both are Republicans, and her husband, Jimmy, worked on Gordon's campaign.
"For anyone who believes we've reached equality (including in the alleged Equality State), they're delusional," Jimmy Orr wrote in a post on his personal Facebook page Monday morning. "I'm very proud of my wife for standing up and condemning this behavior."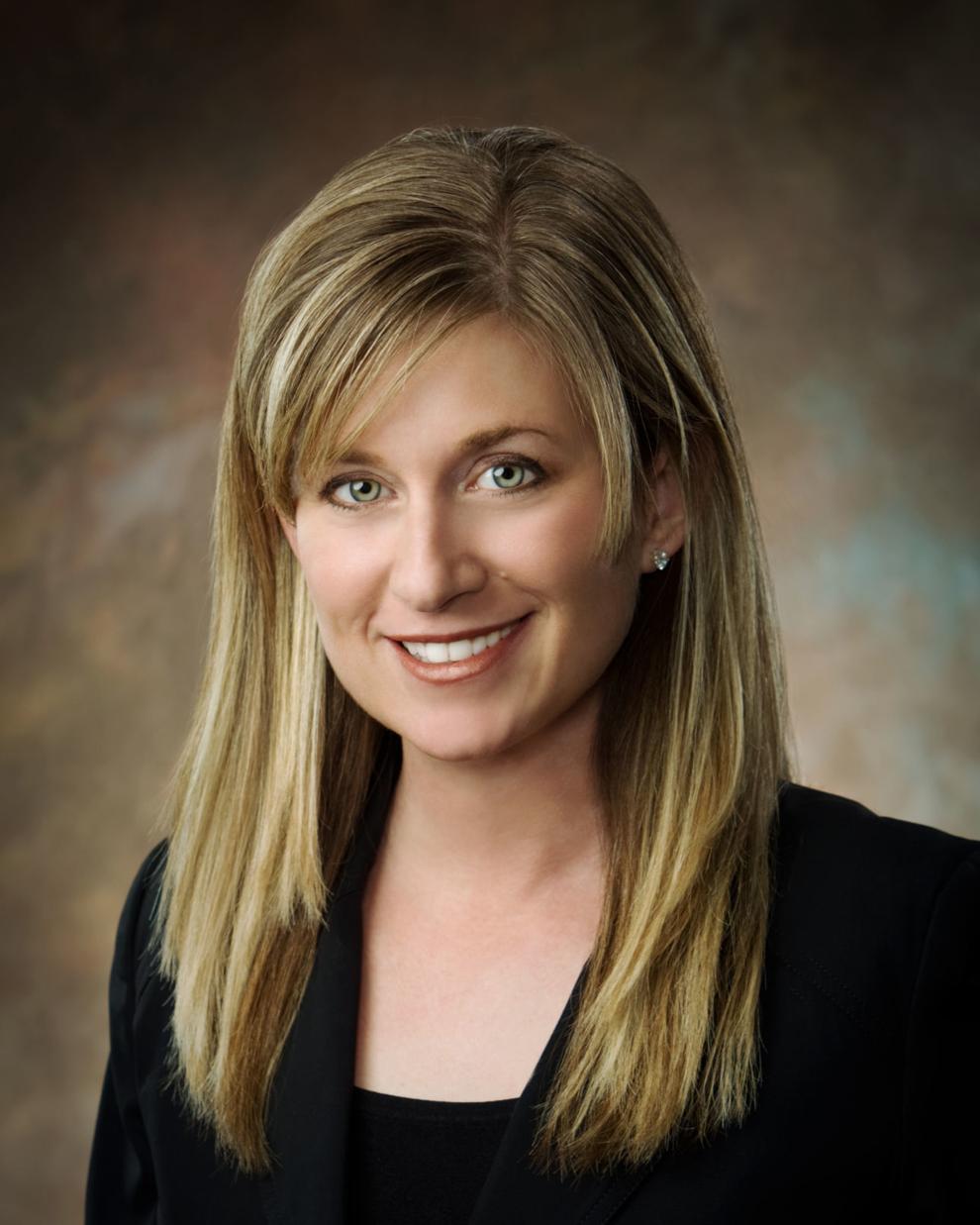 "I wouldn't have endorsed him last fall had I known that he was capable of this," Marian Orr said in a statement. "And to be comfortable enough to do this in front of three of your own staff is telling about one's character."
Plans for Taiwanese visit
Orr said the argument occurred during a meeting over the Taiwanese government's interest in attending Frontier Days this summer. Taiwan is a close trade partner with Wyoming, and the two nations have established trade offices with each other in recent years.
In an interview with the Star-Tribune describing the incident on Sunday, Orr said Taiwanese president Tsai Ing-wen — the nation's first female president — was hoping to visit Cheyenne to commemorate the 150th anniversary of women's suffrage in Wyoming.
Orr said Gordon's office met with her for 30 minutes on Friday morning after the director of Taiwan's Economic Cultural Organization office in Seattle called her Thursday, telling her that planning for the trip was being put on hold after Gordon's administration raised security concerns.
Orr then contacted the governor's chief of staff, Pat Arp, who arranged a meeting Friday morning with Gordon, Department of Homeland Security director Lynn Budd and Renny Mackay, a senior policy adviser who advises the governor on relations with Taiwan.
According to Orr, the governor said that a visit by the Taiwanese president could potentially upset the Chinese government. Orr also said the governor reported meeting with the Department of Homeland Security, the Federal Bureau of Investigation and the state's Division of Criminal Investigation, which each expressed concerns of potential infiltration and espionage from the Chinese government.
"So I said, 'Governor, if you're so concerned about your appearance to the Chinese to this policy decision, I am fine to go it alone and not include you, your office, and your residents in the capitol," Orr told the Star-Tribune. "We can have this be about the Capital City and Frontier Days.'"
"He slammed his fists onto the table, gets in my face, and says, 'F—- you, mayor.'"
Complicated relationship
China has had a tense relationship with Taiwan since the Chinese Civil War in the mid-20th century, which led to Taiwan exiting Chinese rule to become an independently governed country. Currently, Wyoming maintains a robust trade relationship with both countries, both as a leading coal exporter — which interests China — and as a producer of beef, which is growing in popularity in Taiwanese markets.
Managing those relationships, Mackay said, is a much more complicated task than Wyoming could handle alone.
"We've got a good relationship with Taiwan right now, which is good for Wyoming's economy, but we also have a relationship with China that's good," Mackay said. "That's something past administrations have worked hard on."
"The issue here is, in a new administration, our goal was to have some conversations with the State Department to get their professional opinion on moving forward with both those relationships around a visit like this," he added. "This is like nothing else that any administration has ever done. The stakes are a lot higher, and the implications of this potential visit could be significant."
Gordon addressed these concerns in his statement Monday, saying he "had been trying to emphasize the gravity of the situation" and concerns that "Wyoming not be used as a pawn between Taiwan, China and the United States."
"I hope to sit down with the Mayor soon and hear out her concerns so we can have a positive relationship going forward, to ensure the potential visit by the Taiwanese President is carried off with all proper protocol, that public safety needs are met, and taxpayer money is spent appropriately," the statement said.
On Sunday, Orr described a different situation.
"It would have been one thing for him to say, 'Hey, I see things that you don't see, let's talk about this.' And instead for him to not only attack someone, but be flat-out condescending and, frankly, chauvinistic, was very disheartening and yet, very telling."
Women's suffrage commemoration
Orr said the Taiwanese president's visit was intended to be a commemoration of the 150th anniversary of women's suffrage in Wyoming, as part of the state's dedication of 2019 as the "Year of Wyoming Women." According to Orr, Taiwan's president was hoping to visit the state to attend Cheyenne Frontier Days in a formal visit.
Orr said Sunday she had not been in touch with the governor's office about the plans prior to Thursday's phone call, but said she had been in discussions with Taiwan's Seattle office and the Cheyenne Chamber of Commerce about a potential visit for the past several weeks.
A representative for the Seattle office said Monday morning there was "no news" regarding the state of that visit. Orr said director general Alex Kuo-shu Fan told her Thursday he had gotten word from the governor's office that they were no longer receptive to her visit, and "were putting things on hold." Gordon denied this characterization, and Mackay confirmed Monday afternoon that Wyoming was now in contact with the U.S. Department of State to discuss how best to move forward.
"We are still really hopeful this can happen," Mackay said. "We just need the expertise. There might be strategies at the White House level that we're just not aware of. We just want to have those conversations before we move this ahead."
Wyoming's trade relationship with Taiwan was a policy achievement of Gordon's predecessor, Gov. Matt Mead. Last September, Mead traveled on a six-day trade mission to the country, capped with the announcement Wyoming would be establishing a trade office there and hiring someone to facilitate trade between Taiwan and the Equality State.
The Taiwanese government has also expressed an interest in a memorandum of understanding with the University of Wyoming for cultural and technological exchange opportunities.
Wyoming also maintains relationships with China through the US-China Clean Energy Research Center, of which the University of Wyoming is a partner. Wyoming has also been in touch with the Chinese government in recent years around opportunities to exchange ideas around coal innovation technologies.
Mackay said that Friday's meeting does not mark a change in the Gordon administration's approach to Taiwan but rather how Wyoming can best manage its existing trade relationships with both countries before a visit.
"That's what we're trying to get at," Mackay said. "The State Department is going to be the one to best tell us if that's possible, and then we take action based on that guidance — to use that expertise. Otherwise, then, you have to make choices. The governor really wants to go about this in a measured way, because we don't know all the implications. Can we balance it? In Wyoming, we just don't know yet. But we're hoping the State Department can let us know if we can."
Follow politics reporter Nick Reynolds on Twitter @IAmNickReynolds