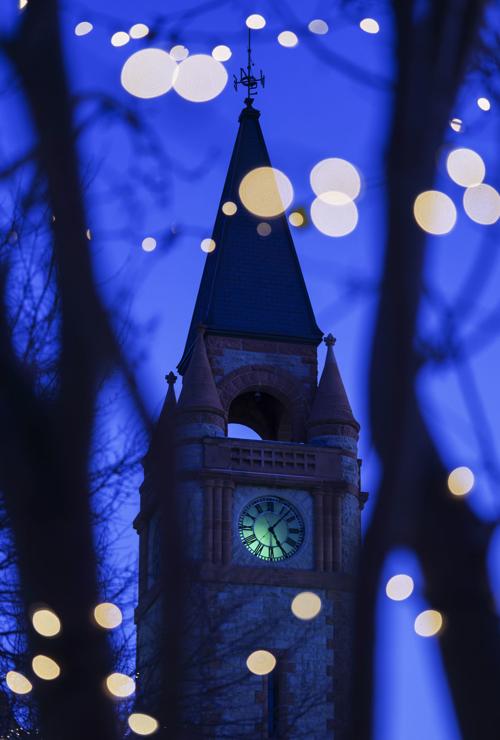 The city of Cheyenne laid off 17 workers this week due to revenue declines from a lagging energy sector and the economic fallout related to the COVID-19 pandemic.
The layoffs, which will take effect on May 1, were announced in a letter to employees on Friday, and will impact numerous departments within city government.
"These have been some of the most difficult conversations and decisions we have had to face in recent times," Cheyenne Mayor Marian Orr said in a statement. "These aren't merely positions that are being cut. These are people who came to work for the City of Cheyenne to better their community."
"My heart is heavy," she added, "and we will provide each of those impacted with the resources they need to avail themselves of unemployment benefits, as well as re-employment opportunities through the Department of Workforce Services."
The downsizing will include:
2 positions within the Mayor's office.
1 position within the City Clerk's office.
4 positions in the Public Works Department.
2 positions within the Cheyenne Police Department, including the elimination of three additional, unfilled positions.
2 within the Cheyenne Fire Department
6 within Community Recreation/Events.
In an interview with the Star-Tribune, Orr said the layoffs were based on recommendations from department directors and who might be eligible for retirement. The jobs cut in the police and fire departments were largely administrative, she added.
The city had only about 60 days of operating reserves, so the cuts were necessary, Orr said. She added that the layoffs could be the first of numerous rounds of staffing reductions needing to take place as the city prepares its budget.
"I anticipate that what we did today is probably the beginning of a phased approach for where we're really going to have to end up," she said.
Cheyenne, due to its proximity to the commercial sectors of places like Fort Collins, Loveland and Denver, has already seen lagging revenues in recent months and had already planned on a number of reductions in staffing, including moving city employees to a 34-hour workweek or potentially offering an early retirement package.
"We were discussing this long before COVID-19 hit," she said. "Now, we're very much laser-targeted in what it will look like to make the budget balance and still provide necessary services to our citizens."
The COVID-19 outbreak, however, has exacerbated that decline. According to the Wyoming Tribune Eagle, Cheyenne was already preparing to see significant hits to revenues in the coming months, particularly to its sales tax, which currently accounts for 37 percent of the city's budget. In recent days, the city also announced workers on administrative leave would no longer receive pay, citing COVID-19 related concerns.
Up-to-date statistics on the city's revenues will likely not be available until sometime next month, said Orr. Anecdotally, however, she anticipates significant hits from impacts to consumer confidence in large purchases — like automobiles — and patronage of things like pari-mutuel events, which she said generated approximately $800,000 in revenue for the city last year.
"We're seeing a hit to all of the revenue sources we get," she said. "$100,000 here or there adds up to real money. It's a dire time."
The news comes shortly after President Donald Trump released guidelines to state and local leaders to introduce a phased-in reopening of businesses in places that have demonstrable reductions in COVID-19 cases and expanded testing. However, the White House has largely put the onus for testing on state and local leaders, many of whom lack the capacity to do so on a wide-enough basis to safely lift stay-at-home orders and other social distancing measures.
While frustrating, Orr said, local leaders have no other choice but to stay the course.
"When we do get back to opening up the economy, it needs to be in a measured approach. We can't just open up the floodgates — we have to bring people together in smaller settings. We're talking about it even with our Civic Center... you don't want to bring together 800 people at the beginning of May or June and have another wave come through.
"We just haven't flattened that curve," she added. "We really have to do as much as we can to avoid that second wave and, right now, we haven't even hit our peak."
Concerned about COVID-19?
Sign up now to get the most recent coronavirus headlines and other important local and national news sent to your email inbox daily.