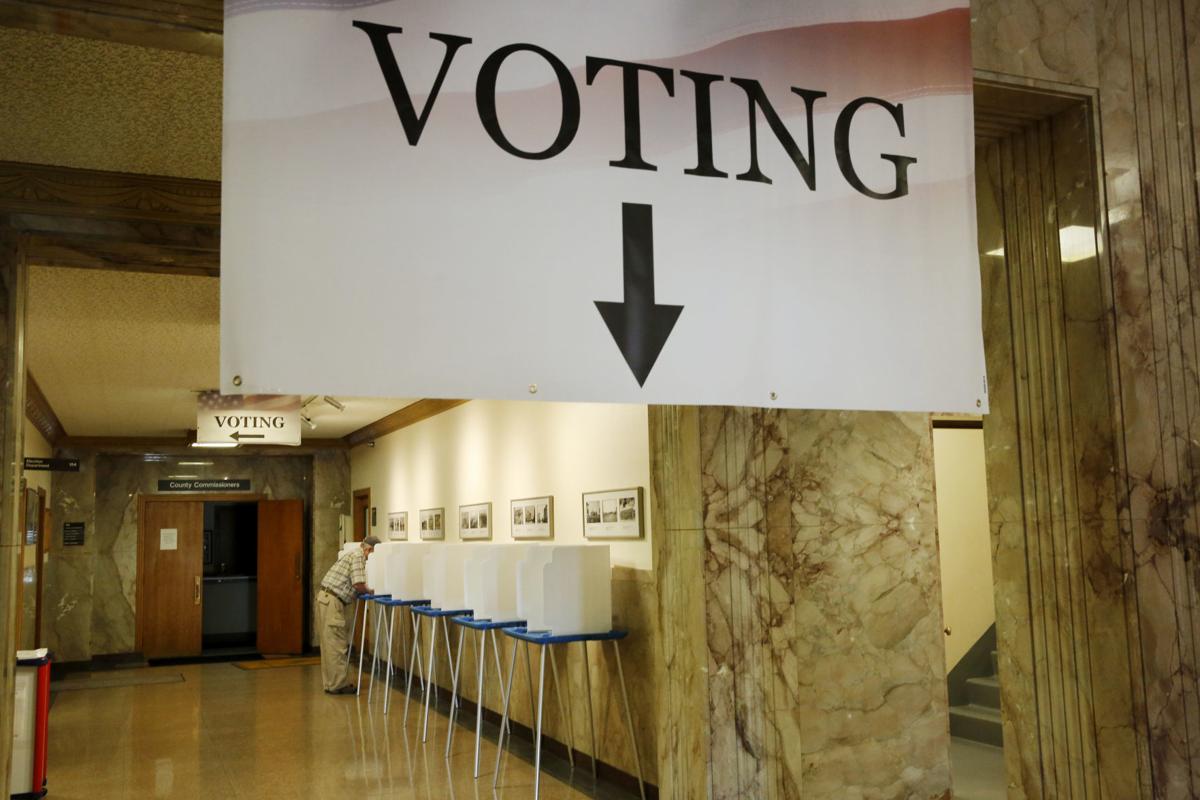 The COVID-19 pandemic has fundamentally changed people's daily lives, upending how we make trips to the grocery store, how we worship and a plethora of other rituals.
So it is with our elections.
Over a month ago, the Wyoming Democratic Party announced it would be suspending the in-person portion of its presidential caucus, citing public safety concerns tied to the virus. Almost immediately, the decision sparked controversy among some members, who feared their ballots could arrive late, or not at all.
When the votes were finally counted last weekend, however, not only did it turn out that the party could successfully conduct a ballot entirely by mail, but that it could achieve record turnout in the process, reporting a 38 percent participation rate: roughly double that seen in prior caucuses.
Nearly all of it was done by mail. And all of it was orchestrated by a staff of three people with the help of a handful of volunteers scattered throughout the state.
While the election was the first of its kind conducted in such a fashion in Wyoming, the necessity for it – COVID-19 – is unlikely to go away soon. With a critical election coming up in November, more jurisdictions around the country are looking to do exactly what the Wyoming Democrats just accomplished: allow voters to have their voices heard without having to step anywhere near a polling place.
The city council in Milwaukee recently passed legislation saying that every registered voter will be mailed an absentee ballot this year in an effort to prevent a much-criticized, in-person election pushed for by state election officials in spite of COVID-19 concerns. New York Gov. Andrew Cuomo upped the ante a few days later, announcing he would be signing an executive order to send absentee ballot applications to every registered voter in his state.
While Wyoming, at this point, is not expected to suspend in-person elections for this summer's primary elections, could Wyoming expand its ability to conduct more elections by mail? The Secretary of State's office, according to spokesman Will Dinneen, is already working on it, scaling up the capacity of their existing absentee voting system with the help of roughly $3 million in federal funding to support COVID-19 related impacts to the state's elections.
"We are confident in our ability to provide that opportunity to any voter who would want to vote absentee by mail," Dinneen said.
Though looked at by some as a temporary response to a temporary problem, others hope that expanded vote by mail could become a permanent feature of elections nationwide. When Scott Cooper, a Kelly Walsh High school graduate now working with the election reform group FairVote, was serving in the United States Marine Corps, he recalled participating in Wyoming's robust absentee voting system even while overseas.
He believes today that a similar level of accessibility should be granted to civilians, particularly as governments grapple with how best to allow voting in the midst of a global pandemic, which experts believe could persist well into the fall.
"We have to start planning for voting in a pandemic," said Cooper.
While the state does have an existing system for those to vote by mail if needed, Nina Hebert – the communications director for the Wyoming Democratic Party – said there are still a number of barriers for those looking to safely submit an absentee ballot in the age of COVID-19. Voters still need to find a way to provide their county clerks with two forms of identification to register absentee, she said, and – even if filing remotely – they still need to secure a notary public to verify their identity.
There are also the political considerations: while a number of states – like Oregon – have had vote-by-mail programs for decades, mainstream conservatives, including President Donald Trump and Republican National Committee Chairwoman Ronna McDaniel, have suggested without proof that increased mail-in balloting can lead to elevated instances of voter fraud, a suggestion Hebert dismissed.
"Voting by mail has been proven to be effective and secure," she said. "Oregon has had voting by mail for the last two decades. Our neighbor directly to the south has now instituted vote by mail. There's already a vote-by-mail system in place in Wyoming for military families. You have all these examples of successful programs, and the beginnings of an infrastructure for a vote-by-mail program in Wyoming already exists. It really comes down to how committed is the Legislature to protecting this constitutional right."
There could potentially be some appetite in the Wyoming Legislature to expand voting by mail, particularly after several consecutive legislative sessions where increased voter identification requirements have failed to pass muster. The Joint Committee on Corporations, Elections and Political Subdivisions has considered expanded mail-in balloting programs in the past and, down the line, could continue efforts to expand them, committee member Sen. Cale Case, R-Lander, said in a recent interview.
While supportive of an expanded mail-in-ballot option, however, he was not optimistic given its past performance when he chaired the committee.
"My colleagues in the Republican Party, they're not as enamored with mail-in balloting. We tried to pass it through [Corporations Committee] several times, and we had some real resistance. I don't know if that'll change."
Lawmakers are expected to receive an update at their committee's first meeting in June. However, the committee's chairman Bill Landen, R-Casper, said that in-person voting in Wyoming could likely be facilitated safely under current statute, without any significant re-imagining of the state's election system.
"I think we're in pretty good shape, and the Secretary of State's office has been working pretty hard on this already," he said.
Concerned about COVID-19?
Sign up now to get the most recent coronavirus headlines and other important local and national news sent to your email inbox daily.