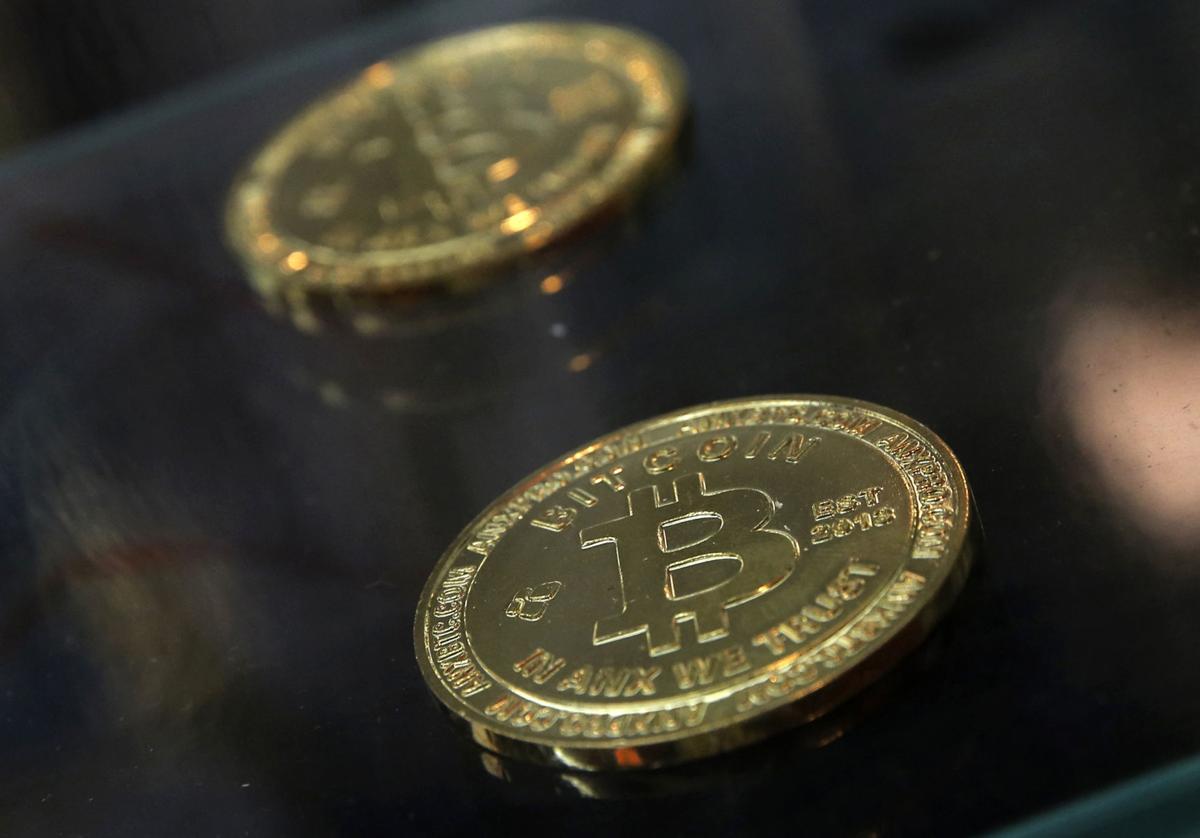 CHEYENNE — A third company has entered the fray for one of Wyoming's five cryptobanking licenses with backing from one of the most prominent players in the state's burgeoning blockchain industry.
On Monday, 22-year Wall Street veteran and Wyoming Blockchain Coalition founder Caitlin Long announced the launch of a partnership with the software company Blockstream, which has ties to some of the top names in Silicon Valley, to found Avanti Financial Group. She hopes the organization could become one of the state's first Special Purpose Depository Institutions — one of the few institutions nationally that will allow banking with cryptocurrency.
Crypto firm Kraken and recently founded firm WyoFinancial have also been floated as some of the other major companies seriously pursuing charters from the state banking division. Both companies have not yet filed official applications with the state, an official with the Wyoming Banking Division said in an email Monday. Avanti also has yet to file an application.
Long said Monday that the decision to pursue a Special Purpose Depository Institution — or SPDI — charter in Wyoming wasn't something she had planned for, only coming after she noticed that of the many firms that expressed interest, only a handful had the seed money needed to actually get their institutions off the ground.
"The groups that were trying to get going weren't getting it done," she said in an interview.
By the time she was approached by Blockstream CEO Adam Back in December for a potential partnership, progress was slow, and Long realized she was likely the only person around who could help stand up what she described as critical infrastructure for the state's blockchain industry.
For Long, the partnership made sense. Blockstream is known for commercializing open-source software related to cryptocurrencies as well as its close ties to Bitcoin, the world's leading crypto-currency. It is extremely well-financed and well-connected and sets up Avanti Financial for a strong starting position in Wyoming's SPDI landscape. While other applicants are set to perform a more consumer-centric role, Avanti seeks to play a more institutional role in Wyoming, with a focus on banking larger clients in the crypto world while potentially collaborating with retail-centered firms like Kraken.
"I've heard from multiple potential customers that there just isn't a level of professionalism in this industry yet," Long said. "And there's demand for someone to step in and provide it."
Though Long emphasizes her pursuit of an SPDI application is fulfilling a necessary need for an industry she has helped get on its feet, the optics of an industry insider who played a key role in building state regulations from scratch now standing to profit from that work are rather glaring — particularly given the multi-million dollar firms likely to pursue banking services from her firm.
Long, who noted she considers herself to be "semi-retired," points to the time she waited before diving in as proof her pursuit of a charter wasn't exactly capitalistic.
"It's open-source, right?" she said. "There was this jump ball, and I waited for others to come. I was hoping they would come on Oct. 1. And when I saw nobody was, and that there was nobody filling this void — in part because there was nobody in this industry with the institutional background — that's when this group approached offering to fund me to do this. That was when I decided to do it."
"This is viewed among the people who work with me as critical industry infrastructure," she added. "It's not going to be connected to one exchange or protocol or one lender. It's something the industry is going to come together to support, and there are industries beyond Blockstream looking to support this as well."
Headquartered in Cheyenne, Avanti is expected to get off the ground sometime in early 2021, with ambitions to eventually hire up to 40 employees. Most, Long said, will like work remotely, though a number will be located in their brick-and-mortar headquarters in the capital.
Get Election 2020 & Politics updates in your inbox!
Keep up on the latest in national and local politics as Election 2020 comes into focus.