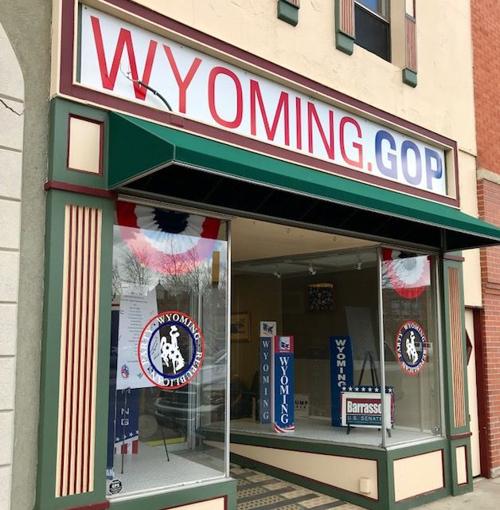 Former Wyoming Republican Party Secretary Charles Curley, who resigned following an alleged assault of Kristi Wallin, the party's executive director, has pleaded no contest to a related charge, his lawyer said.
"After consideration with his family and friends, Mr. Curley accepted an offer to pay a fine in lieu of going to trial. Mr. Curley considered the costs of litigation and the expense to Wyoming tax payers in accepting the plea agreement," Cheyenne attorney Christopher Humphrey said in a press release.
The case stemmed from an incident at a late February Republican Party fundraising dinner in Cheyenne. A police report said that Wallin claimed Curley began arguing with her about how the dinner was being run before following Wallin and "touching her in a rude, insolent manner by pushing her from behind and grabbing her clothing."
"Wallin noticed there was sufficient force to spin her around," the report states. "Curley then said to Wallin 'Don't you ever get in my face again."
The report said that six witnesses confirmed Wallin's account.
Humphrey said that Curley was charged with misdemeanor simple assault in Laramie County Circuit Court and faced no jail time. The no contest plea is identical to a guilty plea for the purposes of sentencing, though defendants do not have to admit guilt and may dispute the charge in a future case, such as a civil lawsuit.
Laramie County District Attorney Jeremiah Sandburg said that Curley agreed to pay the maximum penalty for the offense, which is a $750 fine plus court costs.
"There's no bigger penalty than that for a simple assault," Sandburg said. "So that made it really easy."
Arno Rosenfeld covers state politics.