CHEYENNE — Wyomingites may see something similar to Florida's so-called "Don't Say Gay" law become a reality in Wyoming.
Sen. Dan Dockstader, R-Afton, is sponsoring a bill that would bar classroom instruction about sexual orientation and gender identity in kindergarten through third grade, or "in a manner that is not age appropriate or developmentally appropriate..." The act would take effect in July of this year if it becomes law.
Senate File 117, titled "Parental rights in education," would also require school personnel to report changes in students' well-being or use of services to parents and guardians under most circumstances, and to encourage students to discuss issues related to their well-being with their parents and guardians. School personnel would, however, be allowed to withhold information if they believed that disclosure "would result in abuse," as defined under state statute.
In addition, schools would have to share information with parents and guardians about health care services and well-being questionnaires for students at the school. Parents and guardians would be allowed to decline having their students use those services or fill out questionnaires.
The bill directs school districts to create procedures for parents and guardians to file complaints if they believe the district isn't complying with these requirements.
For the moment, Dockstader said he's waiting to see how interested and serious people actually are about the proposed legislation. He said the bill comes out of statewide concern he's seen about what kids are being taught in schools.
In October, former State Superintendent of Public Instruction Brian Schroeder, who was endorsed by former president Donald Trump for the midterm elections but ended up losing his primary race to current State Superintendent Megan Degenfelder, hosted an event that focused on what he saw as the "sexualization" of minors in schools. He told the Star-Tribune that he considered the topic to be the most pressing issue in education at the moment. The event was attended by roughly 150 people.
Many school board candidates around the state also ran on platforms in the 2022 elections that centered on this concern, some focusing in particular on ousting school library books that they described as "pornographic."
The attention on these topics trickles down from a national stage, with the ideas behind Senate File 117 coming from outside the state as well.
Much of the language in the bill is the same as that in a Florida law that critics call the "Don't Say Gay" bill. The law, which was championed by Florida Gov. Ron DeSantis, also bars educators from teaching about sexual orientation and gender identity in kindergarten through third grade, and in general teaching material that isn't considered "age appropriate."
That law has been the subject of a lawsuit, with plaintiffs arguing that the law is unconstitutional and has a chilling effect on First Amendment rights, particularly for LGBTQ individuals, and that it violates equal protection rights.
A federal judge last dismissed the case in October, but plaintiffs refiled the lawsuit the following month.
Wyoming Education Association President Grady Hutcherson cited some of the questions that have come up over the course of that litigation when explaining his concerns about the bill in a statement to the Star-Tribune.
"WEA agrees with an assertion published by the American Bar Association about this same legislation, recently passed in Florida: 'The law arguably runs afoul of the First Amendment's stringent prohibition on viewpoint discrimination and imposes an unconstitutional chilling effect on disfavored speech,'" he said.
"This bill opens the door for the State Board of Education to be asked to establish guidelines that step on constitutional rights and leave too many questions unanswered: Under this legislation, is it against the law for a teacher to assign a book that includes an LGBTQ+ character? Can a teacher assign a class speech asking students to talk about their families? What if a student's parents are LGBTQ+? K-12 public school teachers and students enjoy certain basic rights to teach, learn and speak without government retaliation or censorship. This bill threatens those rights."
Hutcherson called the bill "a wolf in sheep's clothing."
"Parents undoubtedly enjoy rights in their students' education. Educators want parents to be actively involved, engaged partners. But this bill doesn't protect those rights: Instead, it sows division. It is censorship and stigma. It works against creating safe, inclusive spaces for some of our most marginalized, at-risk student populations," he said.
There's at least one other bill of a similar vein to Senate File 117 that's up for consideration this session.
Ward previously told the Star-Tribune that her sponsorship of the bill stems from the controversy over school library books some consider to be "pornographic."
Several lawmakers who are members of or sympathetic to the hard line conservative Wyoming Freedom Caucus signed on as cosponsors for Ward's legislation. The caucus, which has built a powerful stronghold in Wyoming's House of Representatives, supports the bill, vice chair of the caucus Rep. Jeremy Haroldson, R-Wheatland, said in a text to the Star-Tribune. He added that the bill "protects our students" and "empowers the parents" to be "included in the medical decisions of (their) children."
PHOTOS: University of Wyoming community responds to breezeway incident
University of Wyoming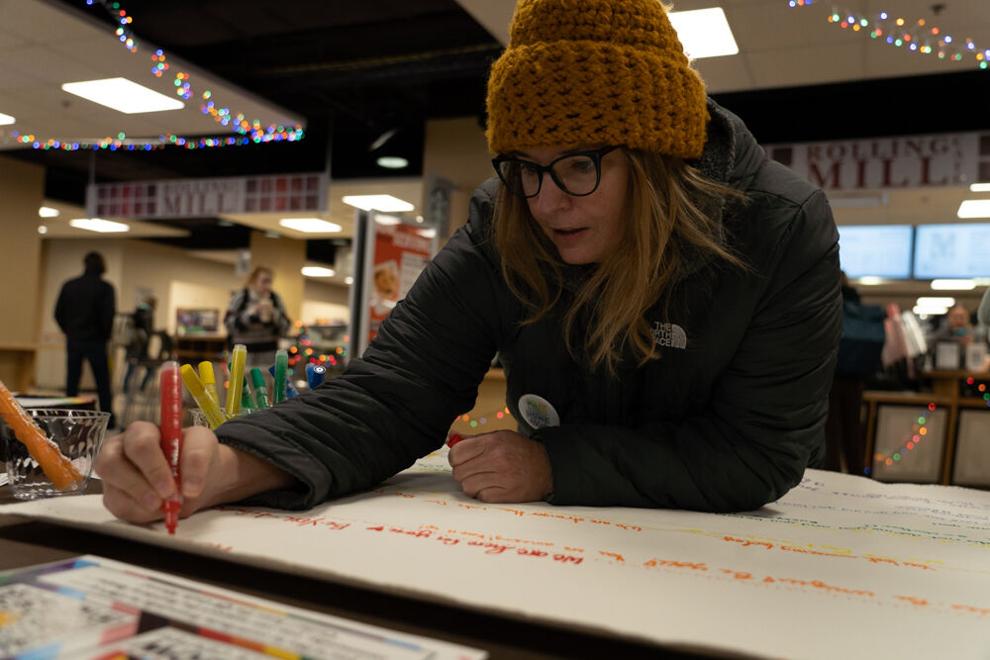 University of Wyoming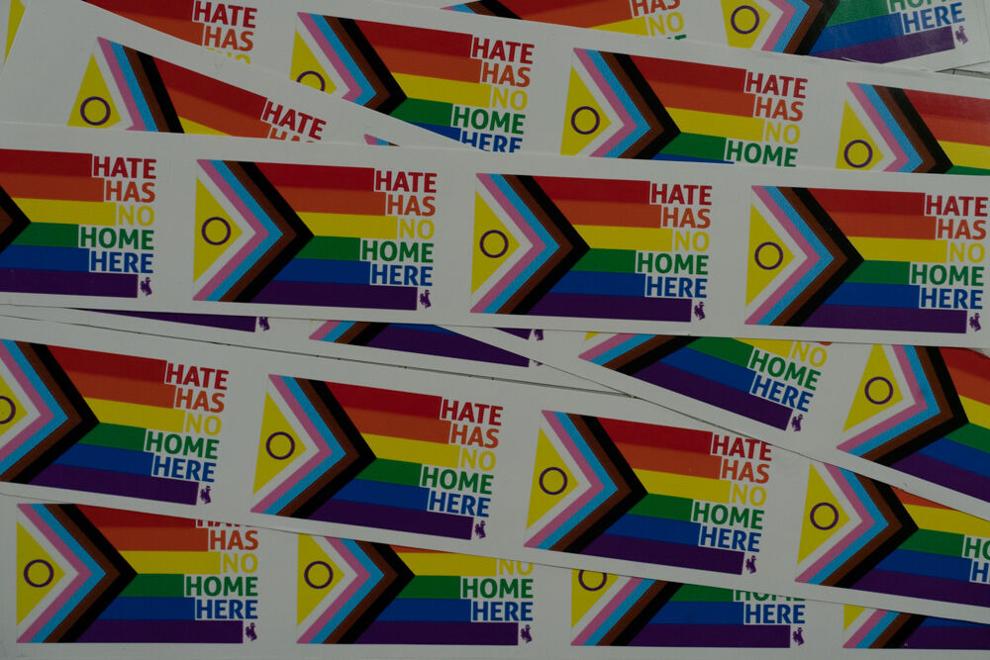 University of Wyoming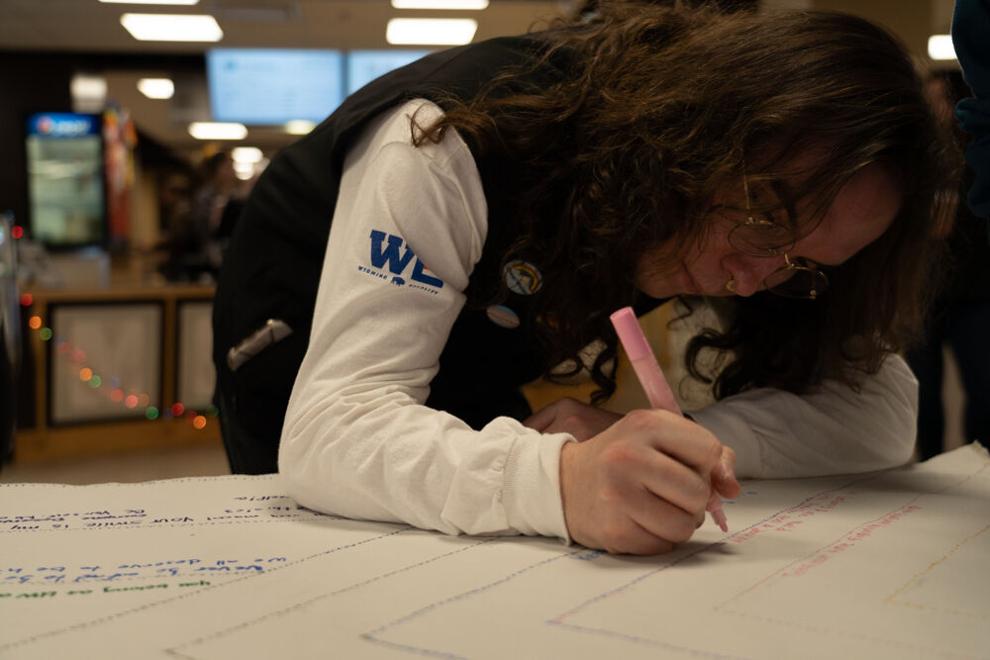 University of Wyoming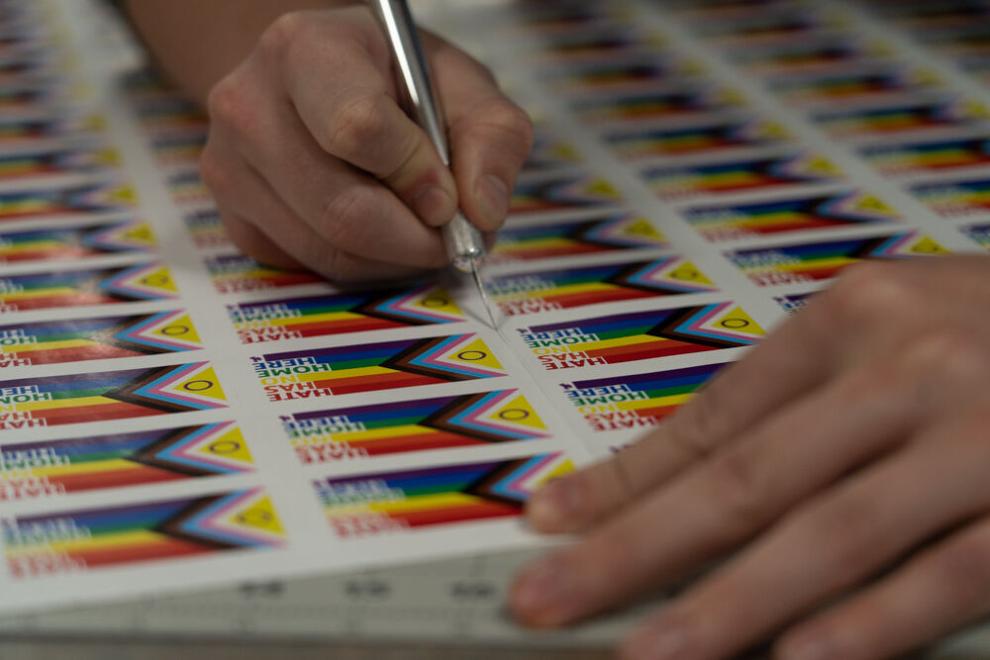 University of Wyoming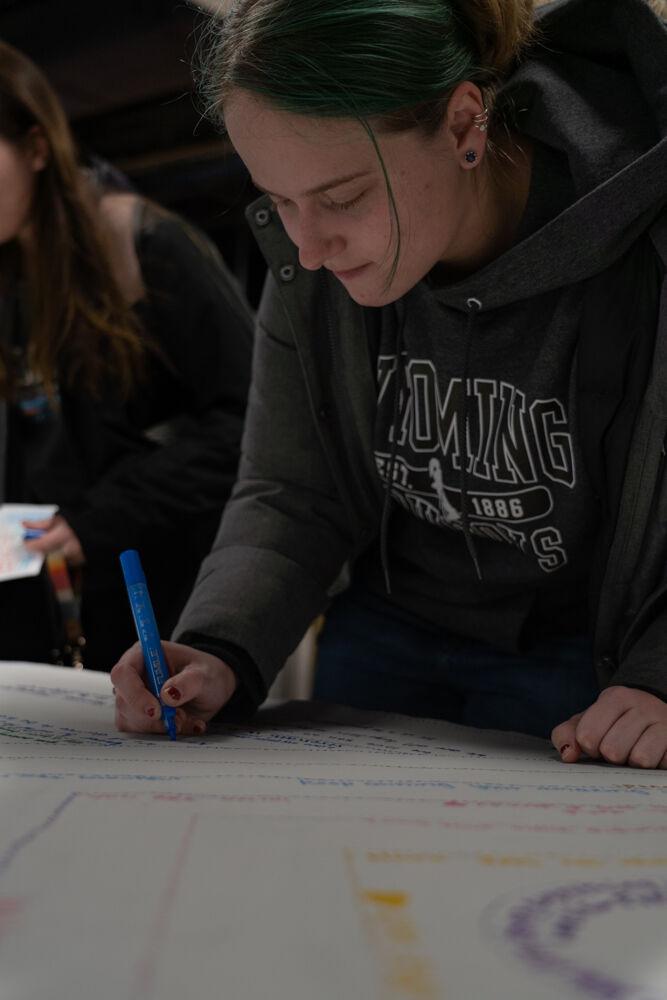 University of Wyoming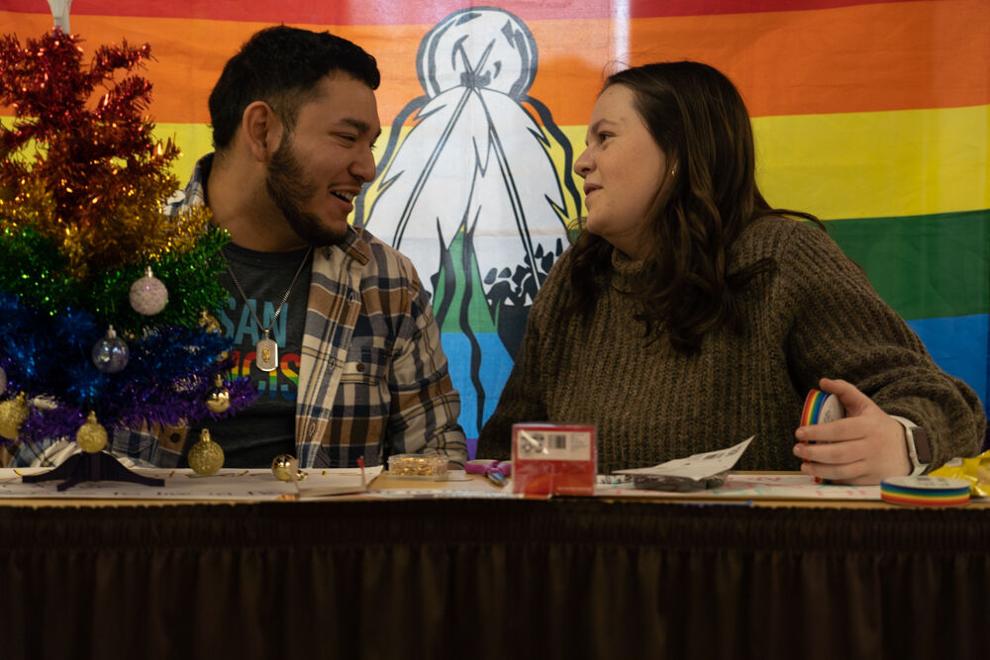 University of Wyoming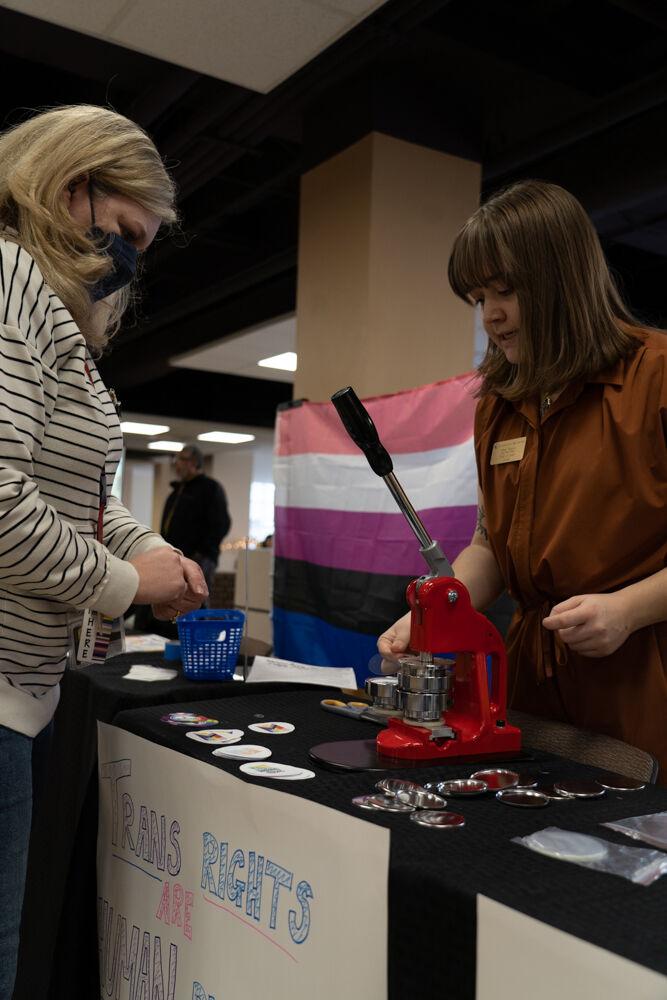 University of Wyoming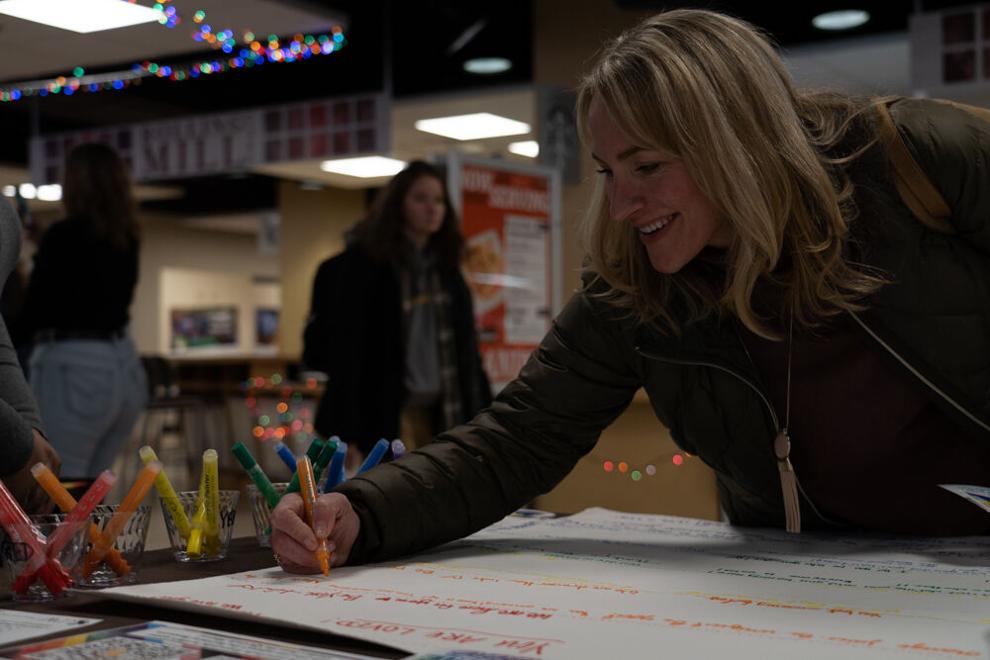 University of Wyoming
University of Wyoming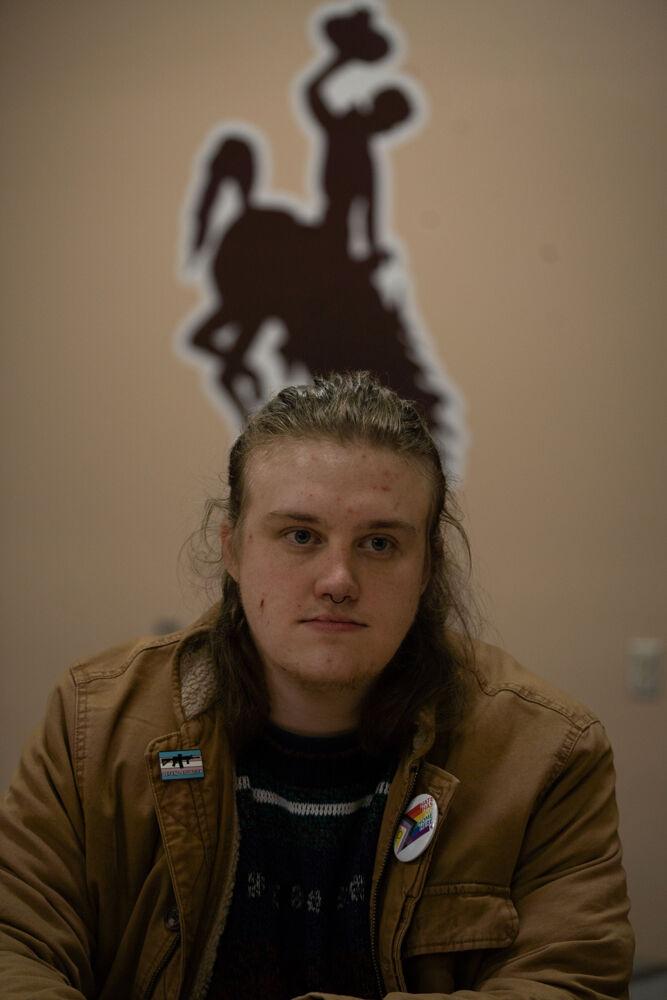 Riley Skorcz
Todd Schmidt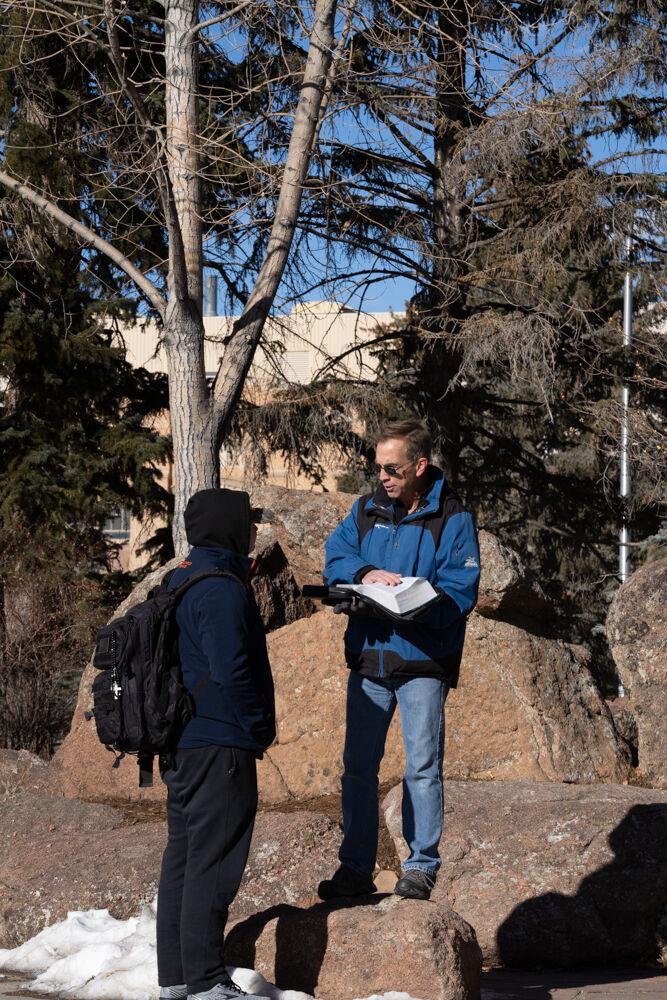 Todd Schmidt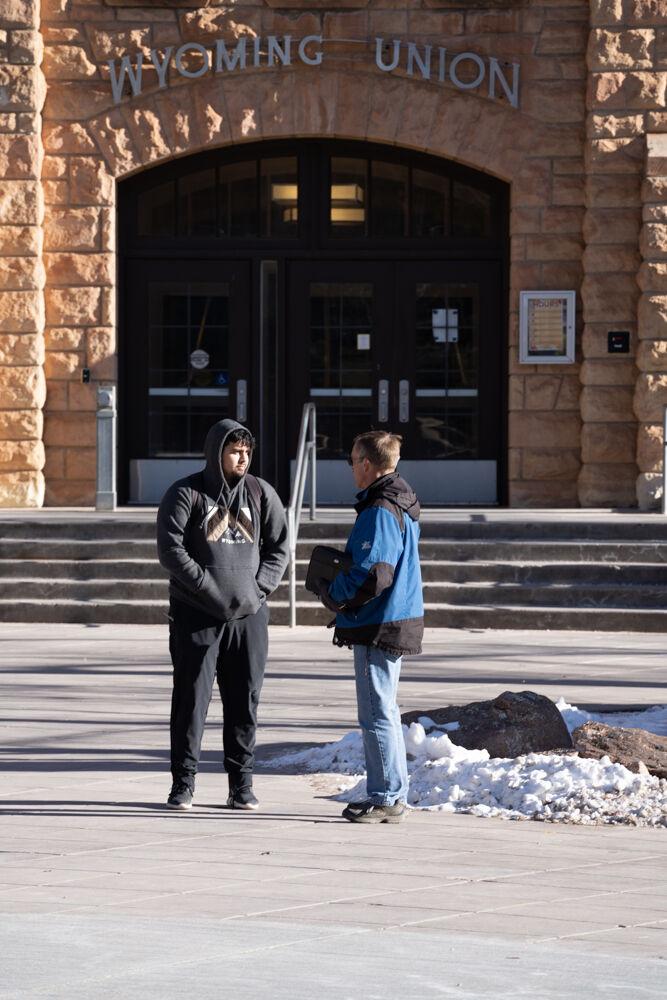 University of Wyoming