The bill ultimately moved forward with language that would mandate the education after the committee adopted an amendment to that effect.
The University of Wyoming could eliminate 78 staff jobs, more than 30 graduate teaching positions and nearly 20 degree programs under an early…
Students on the third floor of McIntyre Hall are being told to shelter in place after four COVID-19 cases, and last week the school told stude…
Funding for the project was part of a bill passed this year by the Wyoming Legislature.
The largest increase to Wyoming Connections Academy is in K-8 education.
He was a rancher turned archaeologist, an amateur artifact hunter who was also one of the foremost experts in his field.
Ten other states and Washington, D.C., were also awarded the grants, specifically earmarked for literacy improvement projects, though Wyoming'…
There will be more on-campus and hybrid learning next week, and buildings will be open "to the fullest capacity possible," according to a Frid…
There are 420 fewer students this fall compared to 2019, a drop of 3.4%. The decrease comes after two record-setting years for the university,…
GREYBULL — Big Horn County School District No. 3 staff members say a proposed policy that would make any personal electronic devices that they…
There have been roughly 30 students and staff members who've tested positive since schools reopened. But those cases have been scattered acros…
The campus of Wyoming's lone four-year public university may reopen Tuesday.
Eleven LCCC students are actively sick with the virus as of Thursday, and 32 more are under quarantine orders.
As they stare down a budget deficit, lawmakers are trying to decide what constitutes an "adequate" education.
The school could continue the pause, resume the reopening plan or transition to virtual learning for the fall semester.
University officials fear that the increase could result in the school pausing its phased return to the fall semester before in-person learnin…
Two school districts and an institutions of higher learning in Wyoming are facing federal investigations.
During the fiscal year ending June 30, private donations amounted to $43.6 million, compared to $41.6 million the year before.
GILLETTE (WNE) — Gillette College is reporting an 18% drop in enrollment heading into the fall semester, slightly less than the national avera…
In July, UW officials said the school was facing a nearly 20% enrollment drop, but now overall enrollment is now projected to be down 4.3%, th…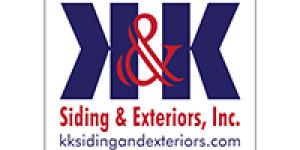 K & K Siding and Exterior Inc.
The school submitted a plan to Gov. Mark Gordon last week for how it would absorb a 10% cut. Gordon asked all state agencies to draw up bluepr…
After two staffers tested positive before the school year even began, the Worland Education Association sent district officials a resolution c…
"(They) left him in an apartment by himself with no food, no bedding, no TV, no air-conditioning," the woman wrote. "When the man left he told…
The University of Wyoming has 38 active cases of the novel coronavirus after the school identified 30 new staff and students with the disease …
Students at Wyoming's higher education institutions who've been affected by the pandemic will receive cash payments from the state.
The decision, which officials said was made to protect elders, removes more than 1,500 students from the classroom.
More than 800 courses will now be offered online, representing about 35% of UW's offerings, and masks will be required at all times, except wh…