The role was previously held by Casper businessman Dave True, who led the university for the past two years.
The action is temporary, according to the school. Neither a pass or fail will impact a student's grade point average, though if you don't pass…
The school's residences halls will close after spring break to nearly all students.
While there's a dollar increase to account for inflation, the House and Senate voted Monday to finalize the budget bill with a "standard budge…
The university wrote that the school "needs to be prepared should some students, staff and faculty on our campus be ill or under quarantine in…
Nichols arrived on the campus in July in an interim capacity and has since been given the permanent role.
Several hundred people protested Friday afternoon outside the Mormon church headquarters in Salt Lake City to cap off a week of fury and heart…
In total, the district would spend $3,715 on an applicant before allowing them to carry.
In an interview Wednesday, Seidel said UW's status as the only four-year public university in Wyoming and the state's need for economic develo…
In comments on Linda Bricker's page, the criticism of her sharing the image was nearly universal.
GILLETTE (WNE) — Enrollments in the spring semester at Gillette College continue to increase compared to a year ago.
Currently the vice president for economic development and innovation at the University of Illinois, Seidel repeatedly talked about how the uni…
Public higher education in Alaska has faced significant budget tightening in recent years, a fact White brought up multiple times Thursday.
Gorsuch is a Denver native whose family has ties to Wyoming.
Gregory Bowman also grew up in a small, coal-producing state
One legislative leader says money for "ghosts teachers" pays for nurses, campus security and food service.
"What we're saying with this is we're not going to subsidize abortion," Casper Rep. Chuck Gray said.
A representative said he drafted the bill after an administrator from within the Natrona County School District raised concerns.
Lawmakers are asking questions in the wake of revelations surrounding the departure of UW's former president.
Four other Wyoming community colleges also are pursuing four-year degrees after the Wyoming Legislature and Gov. Mark Gordon approved a law al…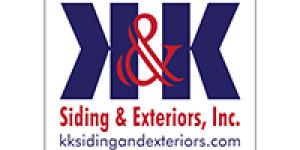 K & K Siding and Exterior Inc.
In a budget session where most bills will fall by the wayside, the Legislature is certain to pass a bill allowing for a group of lawmakers to …
"Ghost teachers" — so named because they exist in the funding model but not on the ground — have been a frequent target of proposed cuts by le…
Records show the University of Wyoming spent thousands in a failed attempt to keep information concerning the departure of former President La…
In the 2019 calendar year, more than 1,750 tips were sent from across the state. That's an increase of 37 percent from 2018, according to a re…
The incident raises fresh questions about the open and transparent decision-making in the busy citizen Legislature.
Critics say Laurie Nichols should have had an opportunity to defend herself in the investigation.
The 60 applicants will be divided into three groups: a group that'll be interviewed, a group that merits additional discussion and those who a…