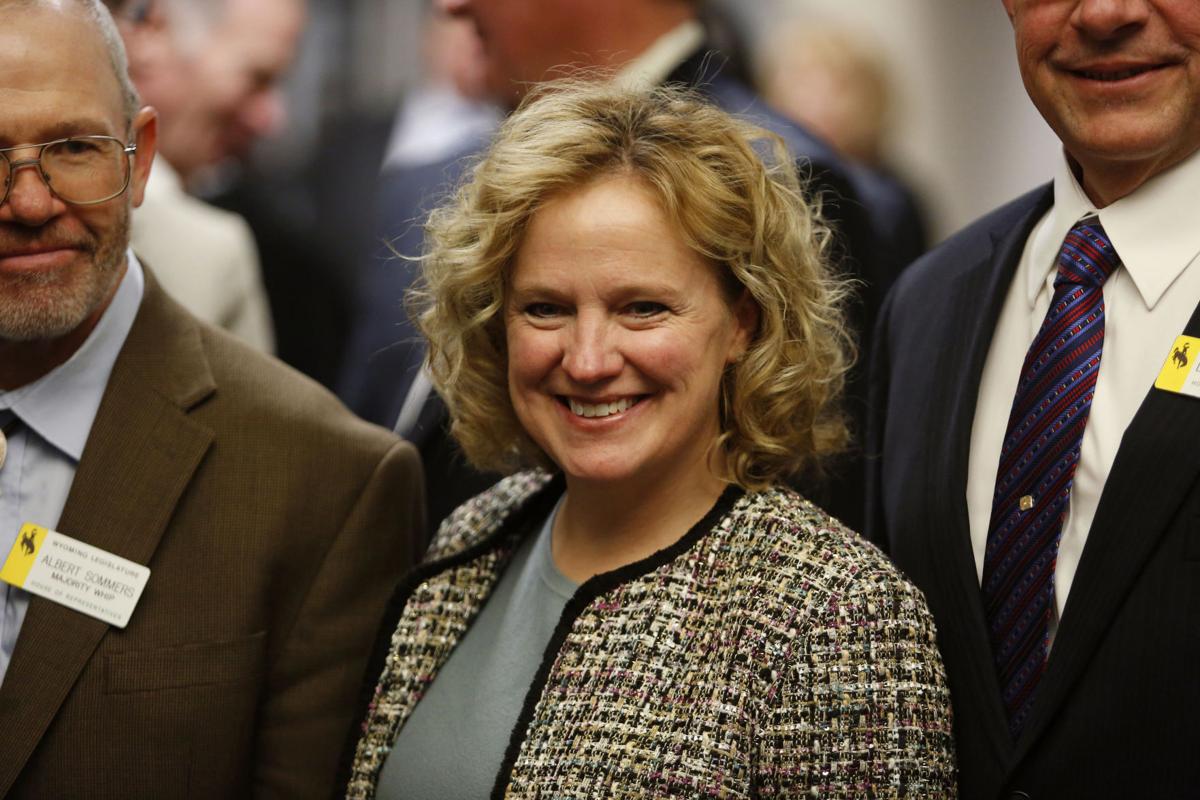 After the White House halted new oil and gas leases for federal lands and minerals last week, Wyoming officials are raising the alarm on what the moratorium could mean for the state's public schools.
State Superintendent of Public Instruction Jillian Balow appeared on a Fox News segment hosted Monday by Dana Perino to discuss the budget constraints Balow said the moratorium puts on the state's K-12 schools.
"This is a different kind of lockdown we're talking about," Balow told Perino. "This is a lockdown of an industry that our students in Wyoming really depend on."
This morning, WY State Superintendent @jillian4supt discussed on @FoxNews how @POTUS' energy lockdown is detrimental to WY schools. Revenues from WY oil & gas contribute about $740 million to WY public education. This will have a significant negative impact on kids in our state. pic.twitter.com/YJtBmupfHu

— Sen. John Barrasso (@SenJohnBarrasso) February 1, 2021
In 2019, oil and gas contributed $740 million to Wyoming's public education system. Balow has said K-12 schools rely on roughly $150 million each year in oil and gas federal mineral royalties.
The federal government dispersed over $457 million to Wyoming in December, all collected from energy production on federal lands in 2020. The year before, the state received $641 million. A significant portion of those revenues go to public schools.
Balow wrote in a Jan. 26 statement that a "federal ban on oil and gas leases will defund schools."
However, that revenue is not guaranteed to continue in Wyoming. Low oil prices and demand continue to slow energy activity. Friday, Wyoming recorded only five oil and gas rigs in the state, compared to 23 a year ago. Still, researchers believe a prolonged moratorium will affect the state's budget over time.
The Biden administration's Interior Department issued a Jan. 20 order halting the issuance of federal oil and gas leases for 60 days. On Wednesday, that moratorium was extended indefinitely so a "rigorous review of all existing leasing and permitting practices related to fossil fuel development" could be completed, according to the White House.
The moratorium does not halt drilling, but it does forbid the issuance of new leases for drilling of federal minerals under most circumstances.
If a company already has a lease, it won't be immediately affected. But nearly half of all land in Wyoming is managed by the federal government, and more than half of oil and 92% of natural gas production in the state comes from federal minerals. Comparatively, nationwide about 10% of oil and gas production occurs on federal lands.
Balow told Perino this could become an issue because the moratorium also extends to permit renewals.
"This is arbitrary and targeted to just a few states in the Mountain West that have both a wealth of federal land and a wealth of resources," Balow said.
Wyoming is already in the midst of a budget crisis spurred by the ongoing pandemic and declining fossil fuel industries. The state's school foundation fund, which provides block grants to school districts, is facing a $300 million deficit. The Wyoming Legislature is considering a bill to cut $100 million from that fund.
In a news conference last week to discuss the state's graduation rates, Balow said she couldn't draw specific conclusions about the effect that coming budget cuts would have on student outcomes, though she said "they are issues that are not removed from our graduation rates or any other aspect of student success."
Wyoming's political leaders have come out strongly in opposition to the moratorium. Gov. Mark Gordon, Sens. Barrasso and Cynthia Lummis and Rep. Liz Cheney have issued statements decrying the Biden administration's executive order.
The Washington delegation introduced legislation in Congress on Thursday that would prevent the president and Interior Department officials from halting federal oil and gas leases unless approved by a joint congressional resolution.
Star-Tribune staff writer Camille Erickson contributed to this report.
Follow health and education reporter Morgan Hughes on Twitter @m0rgan_hughes