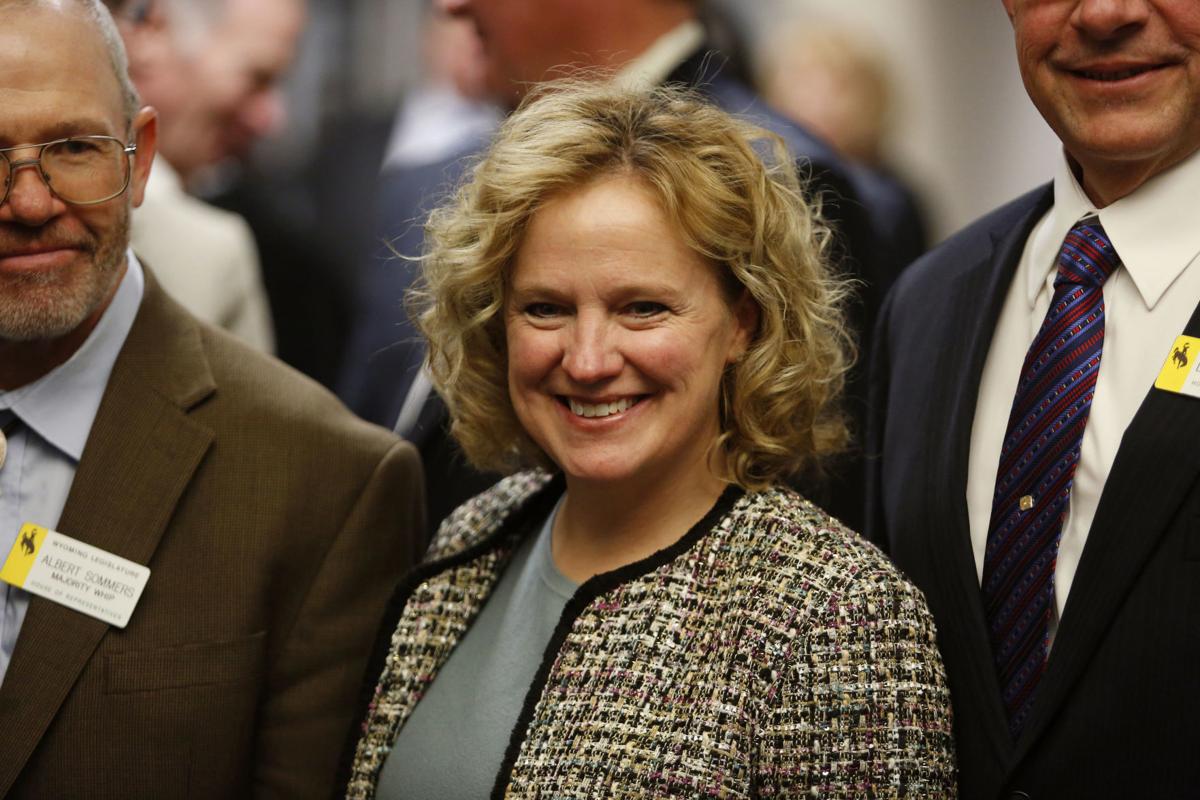 The names and salaries of every school district employee in Wyoming will be released this month after a request from a state senator, a move that's drawn criticism from educators across the state.
"There is a big gap between what I'm legally bound to do and what is the right thing to do," said state Superintendent Jillian Balow. "And I have difficulty figuring out and reconciling how the release of names that intrudes on the privacy of citizens in our Wyoming community, that potentially puts their security, safety and other aspects of their lives at risk, is in the best interest of the public."
Balow's Department of Education will have to release the names by Dec. 27 as part of a request from Rock Springs Republican Sen. Tom James. Balow said it wasn't appropriate for her to ask James why he wanted the names, and that he didn't offer an explanation during his conversations with the state's top educator.
James is known as a government transparency advocate who has previously recorded and publicized the votes of his fellow lawmakers in a spreadsheet, which he has made available for his constituents online.
In a brief interview Thursday night, James said the request for teachers' salary information was for his own reference ahead of the state's budgeting process, primarily to allow him to build an understanding of the difference in pay between educators and administrators.
"I'm just trying to figure it all out," he said. "This is my first budget session, and I just want to do the best I can."
James said personnel costs comprise the largest area of the state's budget and, to understand the size of that cost, requested the salary information of every state employee — not just those covered by the Department of Education — arguing that the names of public employees and their taxpayer-funded salaries should be public information.
"I'm not just picking on education," he said. "But the only people I heard from were teachers, no other agencies."
James did not return a message seeking clarification on why names were vital to his transparency effort.
Other states, like New York, have publicized the names and salaries of educators for years. In various communities in Wyoming, salaries for school district employees have been published, including in the Star-Tribune, though without names attached.
Even still, educators have said James' move is unique in its invasion of privacy of individual educators. They warn that educators who have fled domestic violence or are otherwise uncomfortable with their names being published will be at risk. Jackie Grimes, a school psychologist in Laramie and state Senate candidate, said in a statement that James "is requesting more information (than) he actually needs to utilize data to inform the legislature.
"Because of the insistence on names, this request feels very personal and a violation to educators," Grimes wrote in comments published by the state Democratic Party. "Financial matters are socially viewed as private matters and for an elected official to violate this kind of social norm is outrageous. This kind of move actually is divisive and will result in pitting neighbors and families against one another."
Kathy Vetter, the president of the Wyoming Education Association, said the request felt like an invasion of privacy and that she couldn't understand why the names of educators was needed.
"I'm sure we have employees in our state that work in education that fall in those categories of fleeing from domestic abuse, may even have people (in) witness protection we wouldn't know," she said. "And they would be in those protected classes."
In order for individual educators' names to be withheld from the list, which will be produced by Dec. 27, those people will have to seek court orders within their district.
Balow was frustrated by the strictures placed on her by the state's open records laws.
"There's criminal liability for staff at (the Education Department) for not fulfilling request within the time limit (of 30 days)," she said.
Laramie County School District No. 1 Superintendent Boyd Brown said he would be working with his employees to identify anyone who may not want their names released for safety reasons. A message sent to the Natrona County School District seeking comment was not immediately returned Friday.
Brown said that he didn't think the request was aimed squarely at educators because it included all state employees.
Get Government & Politics updates in your inbox!
Stay up-to-date on the latest in local and national government and political topics with our newsletter.