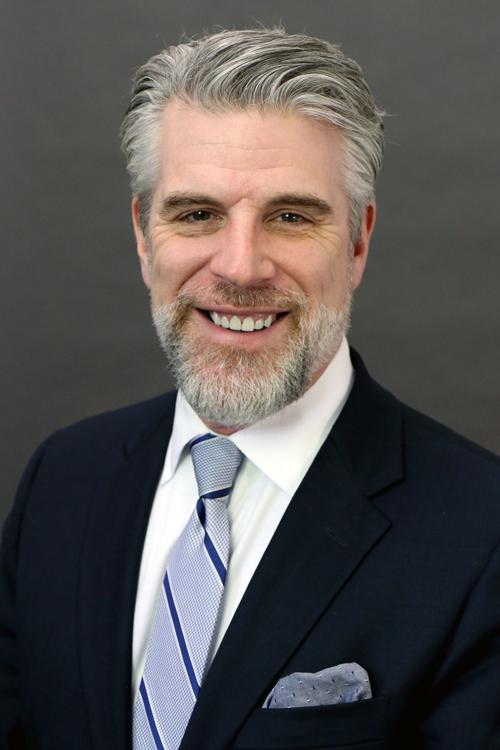 In an hourlong talk Tuesday at Casper College, the dean of West Virginia University's law school said he saw many similarities between his current school and Wyoming's flagship college.
"I grew up in West Virginia," Gregory Bowman told a mostly full classroom at CC. "Small state, coal and energy economy, proud history. Does that sound familiar? I went to state's flagship land grant university. Proud heritage, a large part of state's identity. Does that sound familiar?"
For half an hour, Bowman laid out the strengths of the University if Wyoming and what he hoped to accomplish should be chosen in the coming weeks to be its next president. He took questions for the remaining 30 minutes, shifting from topics about illegal immigrants' education and the importance of UW-Casper.
He's the first of three finalists — all men — for the vacant presidency position to travel to Wyoming this week and pitch the state on why they should run the state's largest institution, one that has seen significant turnover in its highest office. There is concern about the university across the state, to the point that the Legislature is looking at instituting a study of the school's governance.
Bowman promised to travel to each of the state's 23 counties in his first year in office. He said he would release reports at the 100-day, six-month and one-year mark. He promised to "refocus" the school's strategic plan, which was approved nearly two years ago and has guided the university into rebounding enrollment and better outreach to underserved groups here.
Bowman was a lawyer working on international sanctions before becoming an adjunct professor at the University of Mississippi in 2008. From there, he went back to West Virginia and later became dean of the law school there. He serves on a number of government commissions in the state and championed his support of statewide law clinics and the opening of a campus in West Virginia's capital.
He highlighted a number of UW's strengths that should be further pursued: innovation, a balance between energy and sustainable development, diversity and inclusion. Bowman noted the strong support the school has received from the Wyoming Legislature, which sends roughly $400 million to the university in a block grant. But he said the school needed to diversify its revenue and ween itself off the Legislature, in case funding levels drop. He promoted courting donors and increasing the number of grants obtained by faculty and departments.
He was peppered with questions about supporting UW-Casper, the university's only satellite campus, which he pledged to support. He highlighted his work with West Virginia's extension program as evidence that he could work statewide.
A woman in the audience asked him about his opinion of illegal immigrants receiving free college tuition. Bowman called it a "complicated question" and said he didn't know the answer. The woman pressed him, asking his personal opinion, rather than a policy or legal position. He repeated that he didn't know and that there were fair viewpoints on both sides of the question.
In recent years, faculty have repeatedly warned about what they perceive as an erosion of shared governance at the college. They've said the sweep of $140 million, which had been scattered across campus in various department accounts and was consolidated into board-controlled pools, were evidence of centralization.
Bowman said that at the end of the day, the board made the decisions. But he said his job would be to build good relationships with the board and continue to provide input.
Get Government & Politics updates in your inbox!
Stay up-to-date on the latest in local and national government and political topics with our newsletter.