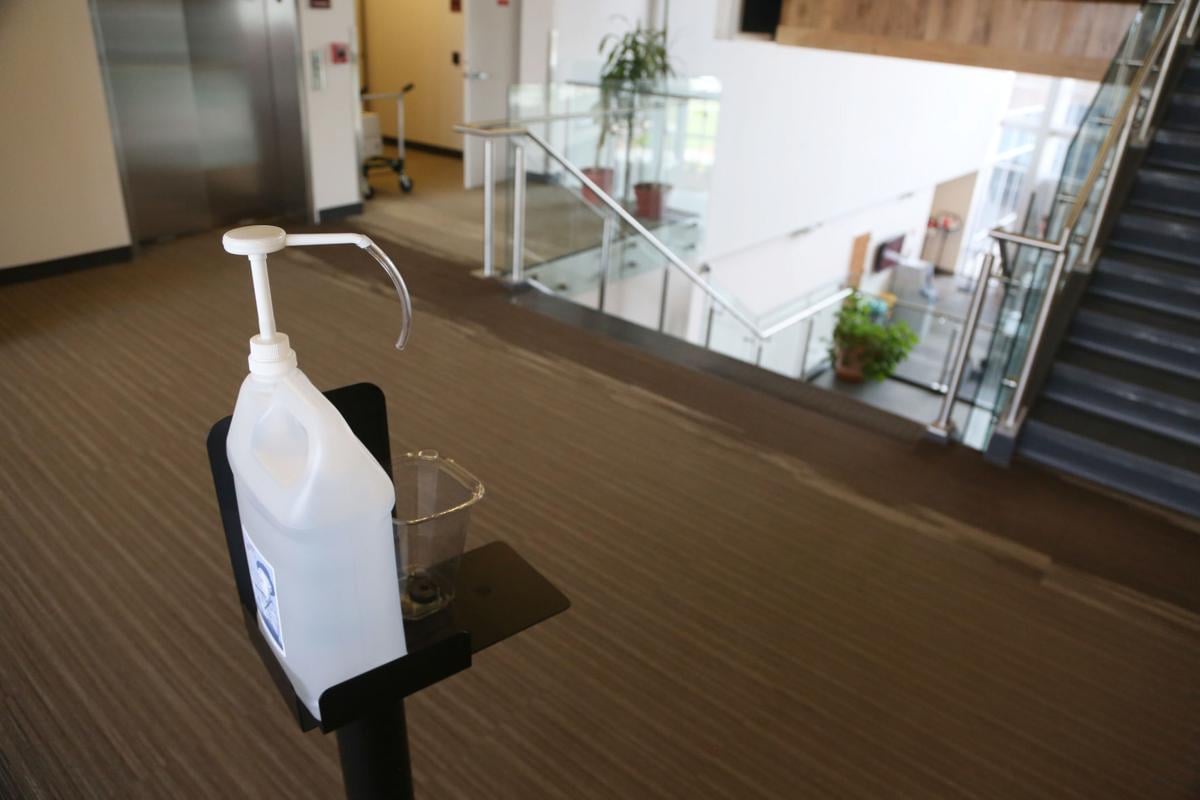 A legislative task force recommended Friday that University of Wyoming students receive a $6,500 payment and community college students receive money to offset the cost of attendance in a bid to boost enrollment at Wyoming's higher-education institutions.
"This is an exceptional approach and one of the best prospective uses of money that we've identified for the CARES funding because it really enables something," Sen. Chris Rothfuss, a Laramie Democrat who works at the university, said during the Tomorrow Task Force's meeting Friday. "It's important for the people of Wyoming and state itself."
The plan, pushed by House Speaker Steve Harshman, would be accessible to all U.S. citizens attending one of the seven community colleges or the university. As written, the bill would require students to apply and for them to comply with their individuals institutions' safety protocols, like wearing face masks or social distancing.
The plan would spend $116 million of the state's federal stimulus money, which totaled $1.25 billion when it came in earlier this spring. Of that, $40 million would go to the colleges, while the remaining $66 million would fund the UW payment program.
A primary goal of the plan would be to shore up plummeting enrollment at the university and colleges; students and their families have been hit hard by the effects of the pandemic. The university is projecting enrollment to be down 20%, while the colleges face a 30% overall drop, lawmakers said Friday. That drop in revenue represents not just empty classrooms but emptier coffers for the schools, who will already be facing a budget deficit because of overall state revenue declines.
Ed Seidel, newly appointed UW president, told the committee that the drop in students is heavy for freshmen, and other lawmakers warned that if those younger students couldn't be retained, they likely won't return to campus later on. He and Dr. Sandy Caldwell, the head of the state Community College Commission, said that the students who were still enrolled were signing up for fewer classes, indicating a stretching of financial resources.
There was some debate about how exactly the money can be spent — the federal government's stimulus money comes with strings attached — but the plan largely remained the same: $6,500 to UW students, or $3,250 if they're only attending one semester. Community college students would receive enough to cover their tuition and fees.
There was little opposition to the proposal at Friday's meeting. Republican Rep. Albert Sommers advocated for a "means test," meaning that only students who need the money to continue would get it. But Harshman pointed out that the state has been indiscriminately doling out large sums of stimulus money to businesses that are owned by multimillionaires and may have locations outside of Wyoming.
He added that the money was targeted to families and students, many of whom are hurting.
There was also brief discussion on whether to isolate the money to only Wyoming residents. But officials noted that Colorado has invested $400 million in similar boosts to its educational system, which is likely helping Wyomingites studying there. A similar payment program in Wyoming, supporters said, would keep Wyoming competitive and would return the favor Colorado is giving to Wyoming students there.
Rep. Cathy Connolly and Rothfuss moved to strip the requirement that recipients be U.S. citizens so that international students could partake, but that amendment was quickly and overwhelmingly shot down.
The task force is not capable of sponsoring its own legislation, so its vote to support the program is little more than a recommendation — or, as Connolly said after, "advice" — to other committees or to the governor. But the federal coronavirus relief funds that this program would use must be spent by the end of December; the next scheduled legislative session won't begin until after that deadline.
So, if Wyoming is to institute the payments, it'll have to find a way to do so soon. Not only is the December deadline looming, but school is set to start again in the coming weeks. Connolly told the Star-Tribune that there could be another special session. She also said Gov. Mark Gordon had the ability to move the program along without an up-or-down vote by the Legislature.
Concerned about COVID-19?
Sign up now to get the most recent coronavirus headlines and other important local and national news sent to your email inbox daily.