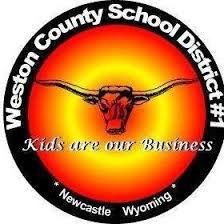 NEWCASTLE (WNE) — At the beginning of the 2019 school year, Newcastle Middle School adopted a no cell phone policy, with the support of Superintendent Brad LaCroix and the Weston County School District No. 1 board of trustees. According to Principal Tyler Bartlett, the positives that resulted from the new policy have been immense.
Since the beginning of the year, only 25 students out of the 182 students in the school have had to have their phones confiscated and most of those, Bartlett said, occurred in the first two months of school. None of the phones confiscated have belonged sixth grade students, who are new to the school this year, he said. Most issues with phones have been with eighth grade students, who have been allowed to use their phone at school the past two years.
You have free articles remaining.
Only five students have had issues on more than one occasion, he said.
Bartlett and some of the teachers believe the positives coming from this new policy are great in various ways.
According to Bartlett, the biggest positive impact has been that students are more focused and paying better attention in class. The school has also seen fewer conflicts and issues among students.