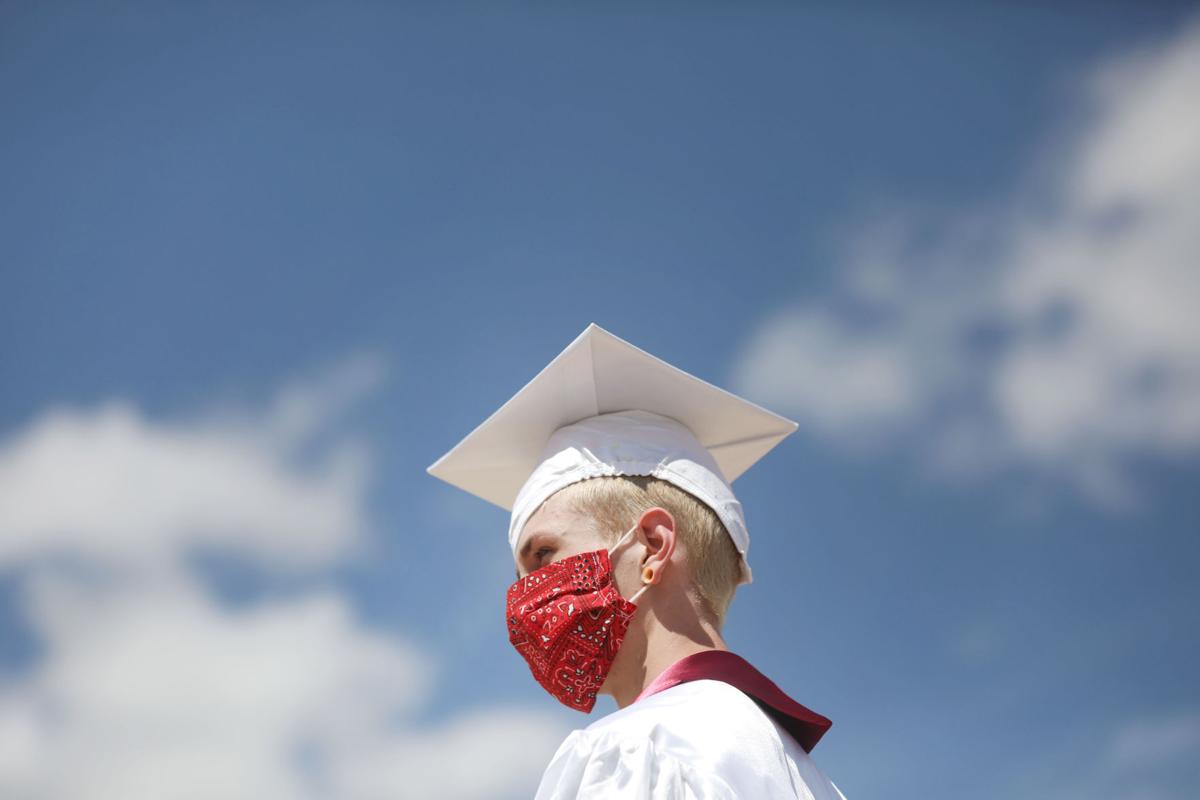 Ten of Wyoming's 48 school districts no longer require face masks, having received exceptions to a state mandate.
State Health Officer Dr. Alexia Harrist has approved exception requests for the following school districts, according to a list provided by Department of Health spokesperson Kim Deti:
Weston County 1 and 7, Niobrara County, Johnson County 1, Converse County 2, Goshen County 1, Platte County 1, Crook County 1, Washakie County 2, and Carbon County 2.
A majority of these districts serve fewer than 1,000 total students. The districts in Niobrara, Johnson, Goshen, and Crook Counties included in this list each serve between roughly 1,100 and 1,600 students.
All but one county granted an exception to the K-12 mask requirement is in the lowest risk category for COVID-19 transmission based on White House metrics. Weston County is in the second-lowest category.
The Sheridan Press reported earlier this week that parents in Sheridan County School District 2 will also seek an exception to the mask requirement.
That district serves roughly 3,500 students, according to the Wyoming Department of Education. Sheridan County is also in the lowest transmission risk category set by a White House task force.
Its unlikely a similar change will take place in Natrona County, which serves close to 13,000 students.
"To the best of my knowledge, there are no plans to do that for Natrona County," Dr. Mark Dowell, the county's health officer, told the Star-Tribune.
District spokesperson Tanya Southerland added they will follow the "Smart Start" plan the district put together ahead of this school year, "which identifies alignment to governor's orders," she said.
Dowell has said he believes the pandemic may soon be largely behind us. He has previously said life could be relatively normal again by this fall, but it will require continued caution and mass vaccinations.
As COVID-19 cases have fallen in Wyoming, most of the state's public health orders have been rescinded or significantly rolled back.
Just two health orders remain active in the state: one requiring masks and other precautions in K-12 schools, child care facilities and higher education campuses; and one imposing precautions for indoor events larger than 500 people.
Only one county variance is still active — in Teton County, where a mask requirement is still in place.
Dowell has said he has no plans to reinstate Natrona County's mask order, given the improved case load.
Vaccines are also now available to any Wyomingite 16 years or older, though residents under 18 years are only eligible for the Johnson & Johnson shot.
The vaccines are entirely free regardless of if a person has health insurance. Natrona County residents can schedule appointments online at CasperVCovid.com. Appointments can be made at a number of community providers as well as Walgreens and other retail pharmacies, and at the county health department's vaccine clinics.
Those clinics are being held three times a week at the former Macy's in the Eastridge Mall. The facility, dubbed the Casper Vaccination Center, is open Mondays, Wednesdays, and alternating Fridays and Saturdays.
Residents who cannot make an appointment online can call 307-577-9892.
Follow health and education reporter Morgan Hughes on Twitter @m0rgan_hughes