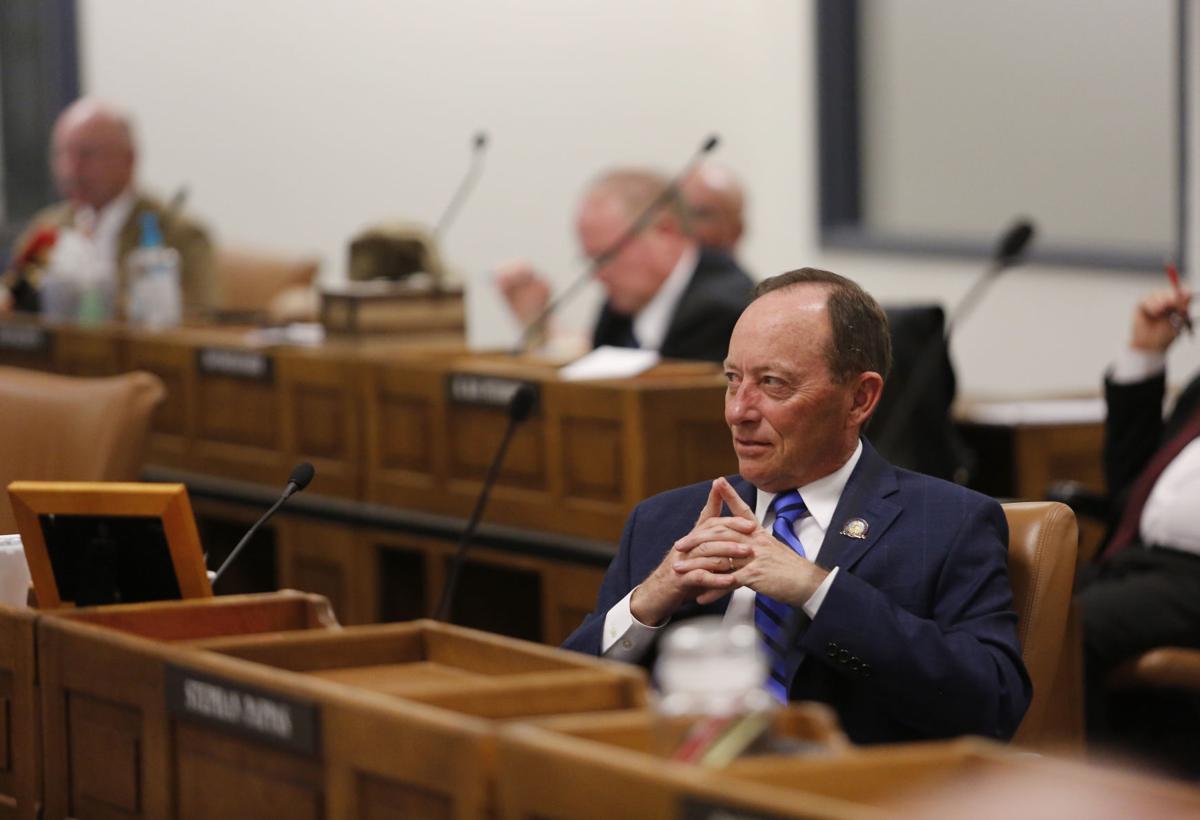 A bill championed by Natrona County's school board and Casper legislators to address testing concerns for young students soared through the House last week, moving a spat between the state's second-largest school district and the Wyoming Department of Education closer to a resolution.
"What I feel is that it's what best for kids," said Toni Billings, a former school board member in Natrona County who continues to spearhead the effort though she did not run for re-election in November. "From that perspective, that's why I'm still working for it."
House Bill 297 would continue to allow individual districts to choose a literacy screener — essentially a tool to gauge young students' reading progress — and use it to judge whether that district is meeting state expectations. It would modify existing law and remove a requirement that districts provide longitudinal data — information that allows the state to compare districts and study students' progress over time.
The district for well over a year has maintained that drawing such longitudinal data from younger students is inappropriate, as is giving them year-end, summative tests. They've also argued that the state's new testing system — WY-TOPP — isn't as effective as FastBridge, which the district uses to gauge youth literacy. Board members have also claimed they're required to give WY-TOPP, which both adds to testing for young students and goes against the recommendations of a state task force.
The school board here has written letters to state Superintendent Jillian Balow — who leads the Education Department — and met with her in person. But the trustees were persistently dissatisfied; Balow maintained that the districts had to test the younger students and provide the data.
At times, the disagreement grew contentious. Board members here sarcastically questioned why Balow didn't respond to their questions (Balow said her office was busy with the rollout of WY-TOPP but had planned to respond) and quipped that it took newspaper articles to force a discussion on the issue.
Ultimately, the board chose to pursue a fix legislatively, after Balow made it clear she felt she was following state law in requiring the testing and data. The Natrona County board brought the effort to the Wyoming School Board Association, who sponsored it as a priority for the session.
From there, three Natrona County Republican lawmakers — House Speaker Steve Harshman and Sens. Charlie Scott and Bill Landen — sponsored a measure to support the district's goal. The bill is co-sponsored by Rep. Eric Barlow, a Gillette Republican and member of House leadership.
The measure easily flowed out of the House Education Committee and was ultimately sent to the Senate with 56 yes votes by the entire body. It will next be presented in front of the Senate's Education Committee, which includes Landen.
Billings said the measure has support from other districts, as well.
"It's definitely gained traction across the state," she said. "That was really encouraging to me that it's just not a Natrona issue, it's a statewide issue."
Follow education reporter Seth Klamann on Twitter @SethKlamann
Get Government & Politics updates in your inbox!
Stay up-to-date on the latest in local and national government and political topics with our newsletter.