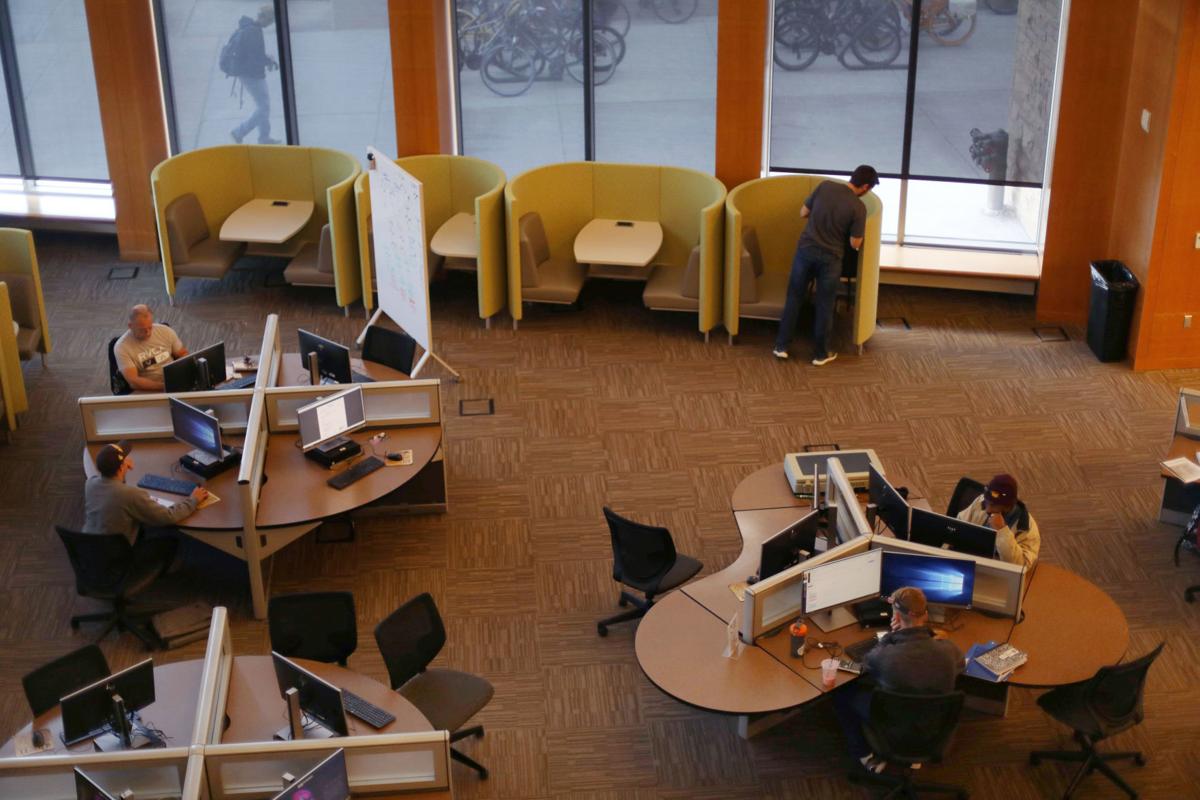 The University of Wyoming is in the midst of a transformation under new President Ed Seidel, whose first year in the role has been marked by a pandemic and a $42 million budget cut.
Despite the tumult, the university is making plans for the future, guided by "four pillars" championed by Seidel: more digital, more entrepreneurial, more interdisciplinary and more inclusion.
Seidel has hinted at a strategic plan that tackles these goals for months. Thursday he gave more specifics on what his "pillars" will look like in practice.
Suggestions ranged from creating new academic programs like a school of computing, establishing new centers on campus like an "entrepreneurship and innovation center," creating new ways for students to connect through living and learning communities, and developing cultural competency curriculum, among a litany of other proposals.
More than 100 students, faculty and staff members were part of the planning team that identified the recommendations, which will be considered as part of the university's new strategic plan. That plan is expected to launch in winter 2022, Seidel told trustees.
To accomplish any of these goals, the university will need to find new ways to make money. The strategic planning team does not shy away from this in a report shared with trustees.
"UW will need to first shrink in response to the reductions in revenue we will receive from the state, and we must make significant changes," reads the strategic planning report. "State funding has declined an inflation-adjusted 36% in the past 10 years, and 25% in the past 5 years. We cannot do the same thing we've done for years with a quarter less funding."
It continues, "The most plausible scenarios for UW range from continuing to take cuts to state aid and responding afterwards in non-strategic ways, as we have done in the past and allowing ourselves to shrink into insignificance; to proactively and intentionally pivoting our focus to diversification of our revenues and educational offerings with clear future value to the state, region, nation and world."
The university announced in October it would be cutting nearly 100 positions and more than a dozen academic programs. In January, Interim Provost and Vice President for Academic Affairs Anne Alexander told trustees the university plans to cut $15-$20 million in academic programs. She said at that meeting no program was off the table.
That review is ongoing. Alexander told trustees Thursday she had received a draft of the program review and that it will be presented by July. Affected programs will be notified before the end of June, she said.
The strategic planning team seemed to take the losses in stride, offering a number of suggestions for how the university might diversify revenue as well. Those include better leveraging out-of-state tuition, developing online curriculum that can be purchased globally and finding corporate partners to help with cash flow.
Follow health and education reporter Morgan Hughes on Twitter @m0rgan_hughes