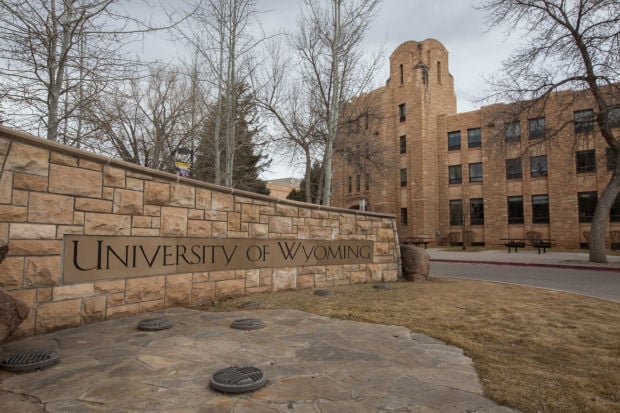 The University of Wyoming is preparing a survey for Albany County residents to help the county streamline vaccinating residents against COVID-19.
The university's information technology department is developing a survey and scheduling system for county residents to gauge how many fall into varying priority groups, and then to help schedule those residents for inoculations, university President Ed Seidel told the board of trustees on Thursday.
Seidel explained the university has "a lot of capacity around vaccines." The institution has freezers cold enough to store the Pfizer vaccine, which require minus 94 degree Fahrenheit temperatures.
Beyond that, Seidel said 200 providers qualified to administer vaccines are associated with the university, which he said could be helpful for vaccinating not just students and staff but also other community members.
Albany County is still in Phase 1a of the vaccine priority list. The Wyoming Department of Health has broken priority groups into a variety of phases, which are then broken into subgroups. Albany County will begin vaccinating the final subgroups in that first phase next week, according to an update from the county health department.
Because of this, Siedel said it will be some time before most students and staff qualify for a COVID-19 inoculation. He did say the university is working to identify which students and staff members fall into the third priority phase. That phase covers residents 65 years old or older and people with certain preexisting health conditions.
Wyoming has so far used 46% of all available vaccines. Just under 19,000 first doses and just under 3,500 second doses had been administered statewide as of Thursday morning, according to the Wyoming Department of Health.
Seidel said the institution will also help Albany County Public Health conduct community virus testing at a veterinary lab the university owns and has converted for COVID-19 testing.
Students returned to campus Thursday for a two-week "limited contact period," as Seidel described it. Students have been off campus since the week of Thanksgiving break, when the university pivoted to virtual classes to prevent the virus spreading after the holiday break.
As students return, Siedel said they will be expected to limit contact with others unless they live on the same residence hall floor.
That period lasts until in-person classes resume Jan. 25. Those on-campus lessons will conclude early in the second semester as they did in the fall.
Students will leave for spring break March 31 and won't return to campus for the semester. Instead, all classes will be virtual to finish out the year.
Albany County had 46 active COVID-19 infections Thursday, according to state data. The county is in the middle of the pack for the rate of new COVID-19 cases per 100,000 residents over the last two weeks, with 127 new cases over the last 14 days.
Follow health and education reporter Morgan Hughes on Twitter @m0rgan_hughes