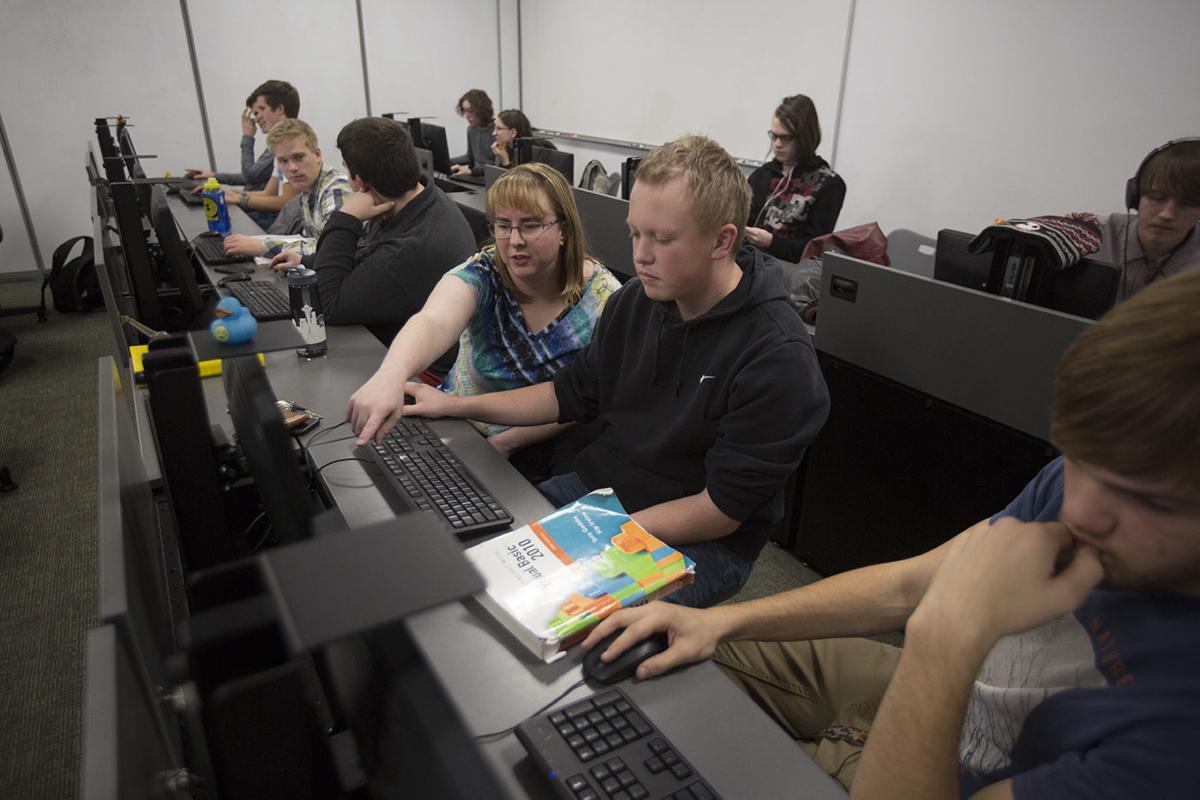 $1M grant helps push computer science
Thanks to a grant written by the University of Wyoming, the Equality State will receive nearly $1 million over the next three years to better prepare educators here to teach computer science.
The Legislature passed a bill in winter 2018 that required computer science be taught in all Wyoming schools, the first change to the state's basket of goods — the subjects that students must learn — since the basket's inception. Since the passage of the bill, school districts and the state Department of Education have busied themselves trying to implement it by 2022.
This grant, from the National Science Foundation, is the latest such effort. Sponsored by the university, the grant will help establish WySLICE, according to a UW press release, which stands for Wyoming's Schools and Libraries Integrating Computer Science Education.
The goal, according to UW, is to prepare 150 elementary and middle school teachers "from all disciplines" and to help them "integrate computer science into their curricula."
"The community enlists K-8 teachers from across the state to experience professional development and collaborate on integrating computer science into their instruction of science, technology, engineering, mathematics and social science topics," according to the press release. "The curricula involve cybersecurity as well as other topics, including the use of technology in social concerns such as voting."
"Computer science is rapidly becoming a need-to-know competency for all," said UW professor Mike Borowczak, who helped write the grant application and will help run the project. "WySLICE will study how to enable our students and communities to be exposed to fundamental computer science concepts in an integrated fashion that goes beyond just programming."
WySLICE is the latest in a slew of efforts across the state to better prepare Wyoming's sprawling education system to begin fully offering computer science in a few years. In summer 2018, for instance, UW hosted a computer science camp for K-12 teachers.
Follow education reporter Seth Klamann on Twitter @SethKlamann
Get Government & Politics updates in your inbox!
Stay up-to-date on the latest in local and national government and political topics with our newsletter.