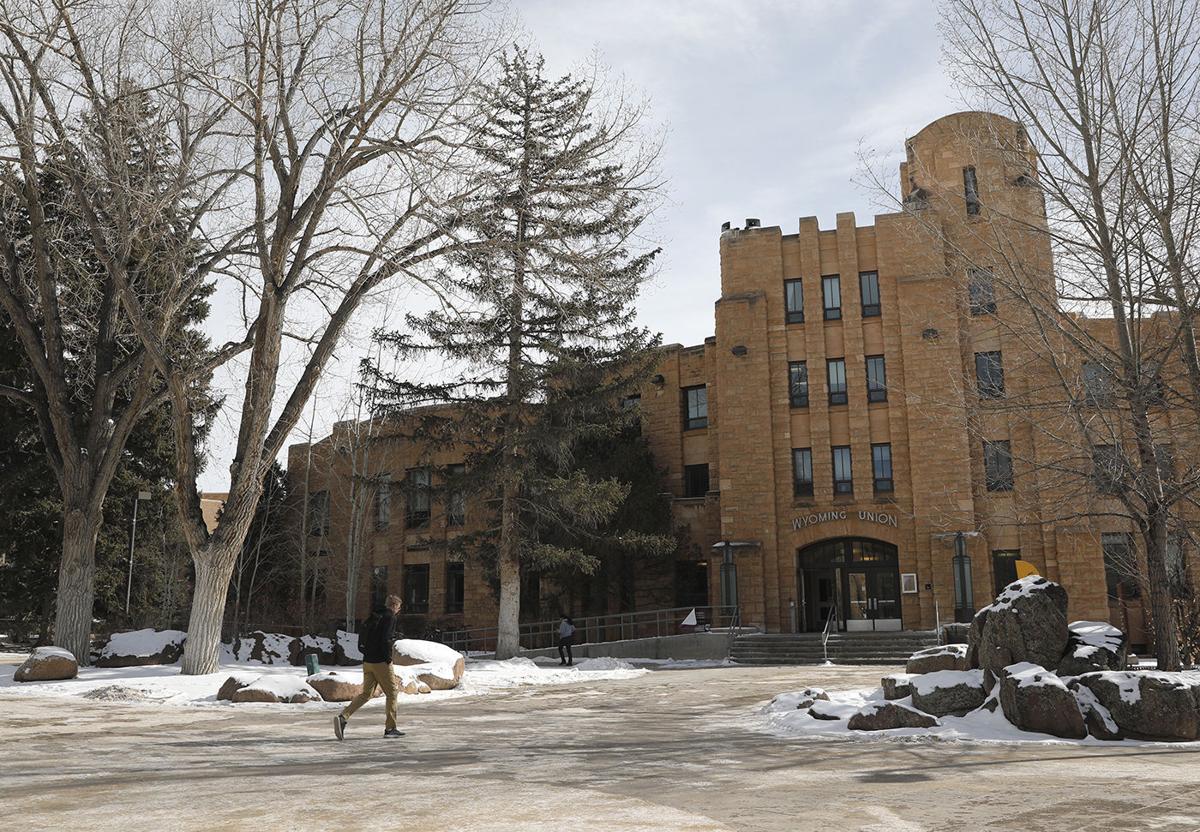 The University of Wyoming is planning to reopen to in-person classes and release on-campus students from shelter-in-place orders next week, as the coronavirus's presence on campus appears to have tempered.
The number of active cases among students, both on and off campus, has fallen in recent days, and the school hasn't confirmed a new case among students since Tuesday. Last week, UW President Ed Seidel paused the school's phased reopening plan — through which first-time students returned for in-person classes last week and older students would begin in late September — after the university confirmed seven cases within a 24-hour period. The trigger point for the pause was five.
The stay was in effect until Wednesday afternoon, when Seidel announced he was extending it until Monday. Since the pause was announced, all in-person learning has been canceled and students in the dorms have been unable to leave save to socialize among their neighbors.
The extension was intended to give the university — and Seidel, who will make the final decision — time to study more data, especially coming after the holiday weekend. UW spokesman Chad Baldwin said earlier this week that there were promising signs — no widespread cluster or sprouting outbreak — and more concerning ones, like that community spread was becoming more common.
Still, the number of positive tests from campus is encouraging, officials said in a statement, and the school is "moving toward a resumption" of the reopening plan on Tuesday, after the current pause ends.
"Barring a significant increase in cases" over the coming days, Seidel will reopen campus Tuesday, according to a UW statement. Random sample testing, established in the reopening plan, will continue throughout the semester.
"We extended our pause to give us more time to gather data, and that clearly is necessary because of the delay in receiving results from Vault Health," UW epidemiologist Brant Schumaker said in the press release. "However, we're encouraged by the drop in positive tests of symptomatic students by Student Health. We hope that's a sign that our students, both on and off campus, are adhering to the pause restrictions."
The looming resumption is a positive sign for the university, which is hoping to remain open to in-person learning throughout this semester, though the virus's spread has already changed up the school's plans twice.
As of Friday afternoon, there are 66 active cases of the virus at UW: 15 among on-campus students, 45 among off-campus students and six among staff members. One-hundred and nineteen students and staff are under a 30-day quarantine. Sixty-two have been released from quarantine orders and 78 people have recovered.
The school has collected nearly 13,000 samples from within its community.
Concerned about COVID-19?
Sign up now to get the most recent coronavirus headlines and other important local and national news sent to your email inbox daily.