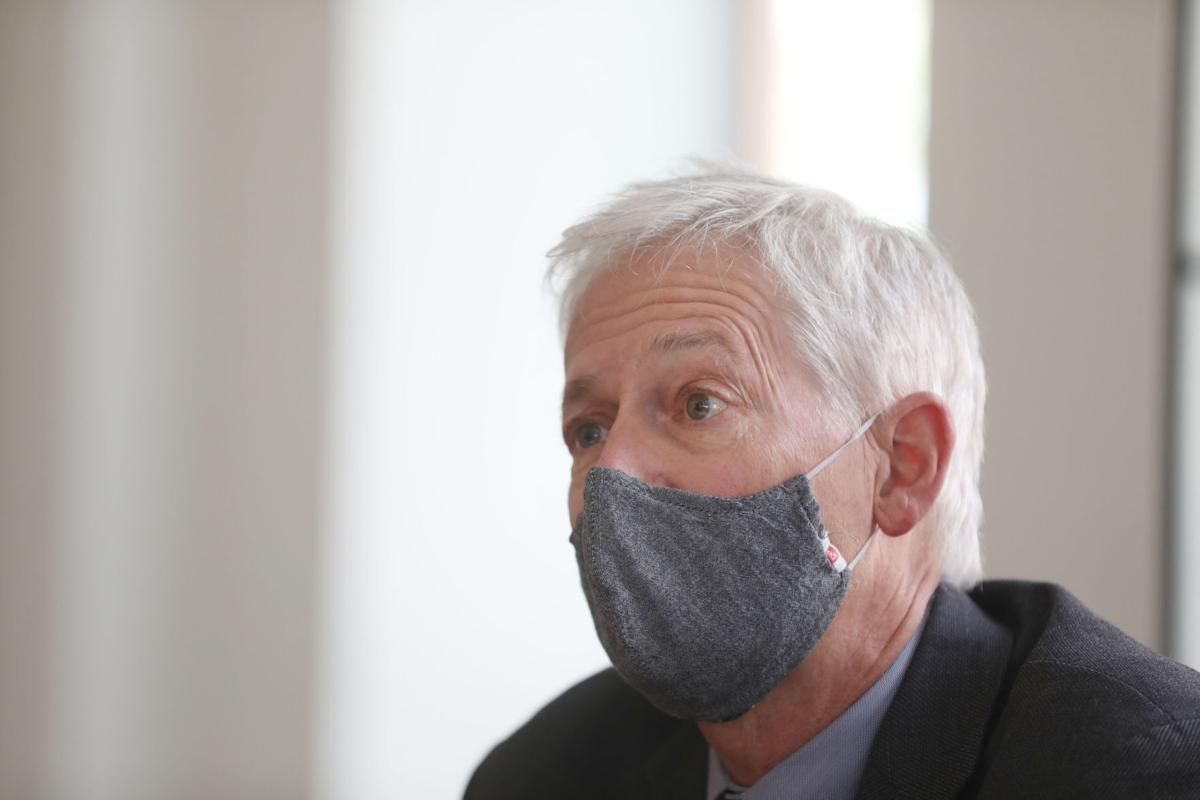 University of Wyoming President Ed Seidel will decide Wednesday what to do about the remainder of the school year in Laramie, as cases on campus rise slowly.
After it hit a trigger of five symptomatic, positive cases on Sept. 2, the school paused for five days its already slowed reopening plan. School was set to begin in-person for first time students this week, while older students would begin classes in late September. Since the pause, all students — including those already on campus — have been learning online. But the pause will expire Wednesday afternoon, and Seidel, who between budget cuts and the pandemic has had a baptism by fire in his first two months at the helm, will make the ultimate decision on how to proceed.
That could mean another pause — effectively keeping school online only for another set period of time — or it could mean a resumption of the reopening plan, said UW spokesman Chad Baldwin. But Seidel could also decide to move the rest of the semester entirely online, as UW did in the spring.
As of Tuesday afternoon, there are 71 active coronavirus cases among the UW community. Nearly all of those cases are among students: 15 on campus and 53 off campus. The remaining three are among staff. One hundred nineteen people are on a 14-day quarantine because they were exposed to the virus.
Baldwin said the pandemic's presence on campus was mixed. While there has been growth and community spread is becoming more common, there's not a significant outbreak that's driving a surge in cases.
Testing data from Labor Day weekend has not been returned yet, Baldwin said.
Last week, Baldwin said many of the new cases on campus were driven by parties hosted as students returned to Laramie. He said parties are playing a lesser role now as community spread — meaning transmission between people and not necessarily from one event or cluster — becomes more commonplace.
Albany County has had 50 confirmed coronavirus cases over the past 10 days — 20 more than any other Wyoming county.
Baldwin said the school is still investigating potential code of conduct violations by students who may have been involved in the parties.
Should the school cancel in-person learning, Baldwin said there would be a phased dismissal from campus, meaning students in dorms or other on-campus housing wouldn't be booted out the next day.
UW announced last week that it would allow students to withdraw from classes for a full refund through Sept. 13. Should in-person classes be canceled and students are dismissed from campus, the school would refund dining and housing costs, Baldwin said.
Concerned about COVID-19?
Sign up now to get the most recent coronavirus headlines and other important local and national news sent to your email inbox daily.