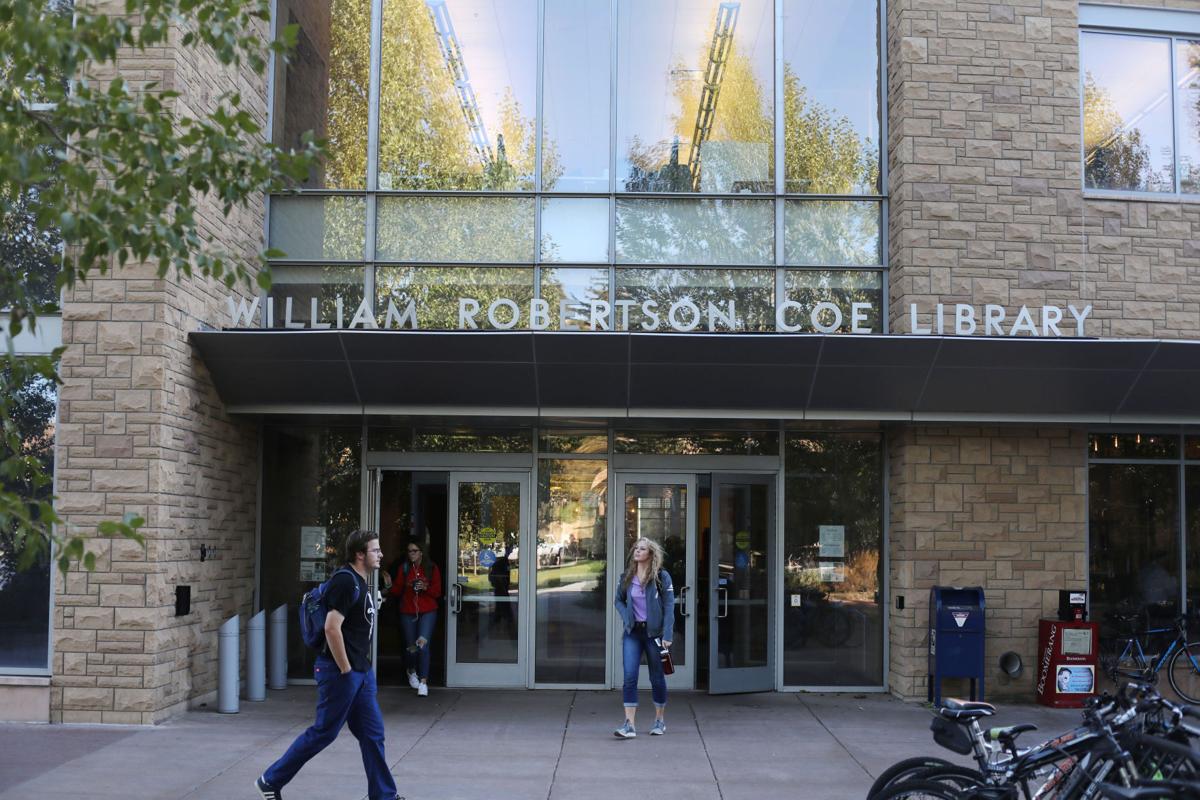 Effective immediately, all University of Wyoming staff and students are required to wear face coverings on campus or while conducting school business, the university announced Monday.
The university had already indicated that it would require face coverings as part of its fall reopening plan, which the school's governing board approved earlier this month. Students and employees don't have to wear them when alone in dorms or closed-door offices; there is still no requirement for "visitors to campus" to wear masks, though that "may be discussed further by the board in July," the university said in a press release.
"Given its highly contagious nature and the unpredictability of how it will affect any given individual, it is imperative that we, as a community, treat it as the public health crisis that it is and take simple precautions to protect our families, our neighbors and ourselves," College of Health Sciences Dean David Jones said in the press release announcing the summer requirement. "The university's decision to implement a mask/facial covering policy was not made out of fear; it was made out of a sense of commitment to slowing and decreasing the spread of a highly contagious virus."
The university also wrote that while it would provide face coverings in the fall, not all departments and units within the school currently had the ability to do so. 
Rudi Michalak, the chair of UW's Faculty Senate, said in an email that faculty "welcome face covering requirements and social distancing as a means to contain the virus spread" and that the "inconvenience is well outweighed by the knowledge that we are trying to do everything to prevent a further extended shut down." 
"It is worrisome that visitors are currently exempt from safety requirements," Michalak said. "During term probably hundreds of visitors come to campus every day, visiting the library, bookstore, the union, museums, the planetarium, or simply to walk their dogs. In addition there are many contractors on campus at all times. We need to tie these loose end safety risks down or risk that our well-intentioned other measures are for naught."
James Wheeler, the president of the staff senate, also voiced support for the measures.
The school's reopening plan includes not just face coverings but increased social distancing, single-occupancy dorm rooms and a mix of online and in-person learning. Students and staff will be tested, and a previously closed residence hall will reopen to give more space to residents.
To pay for all of that, the school has requested $26.5 million of federal stimulus money, distribution of which is controlled by Gov. Mark Gordon's office. Earlier this month, the school said it hadn't received the money. 
Michael Pearlman, Gordon's spokesman, said Monday that Gordon "has given his approval for the $26 million in funding."
"The request is currently with the AG's office," he said. "The Attorney General requested some additional information from UW last week, which they provided to her on Friday."
UW spokesman Chad Baldwin said by email Monday that the school was moving forward with its plan anyway because it had communicated with Gordon's office and the attorney general's office and had received "a high level of comfort" that the money would be approved.
Baldwin said the university didn't know when exactly that approval would come.
"The communications with the governor's office and attorney general's office have taken place over the past couple of weeks," Baldwin said. "Those discussions have included expressions of support from those offices for the request."
While the $26.5 million is needed to implement the reopening plan, that's only for the fall semester. There is potential that the school will need more money in the spring, Baldwin said.
Concerned about COVID-19?
Sign up now to get the most recent coronavirus headlines and other important local and national news sent to your email inbox daily.