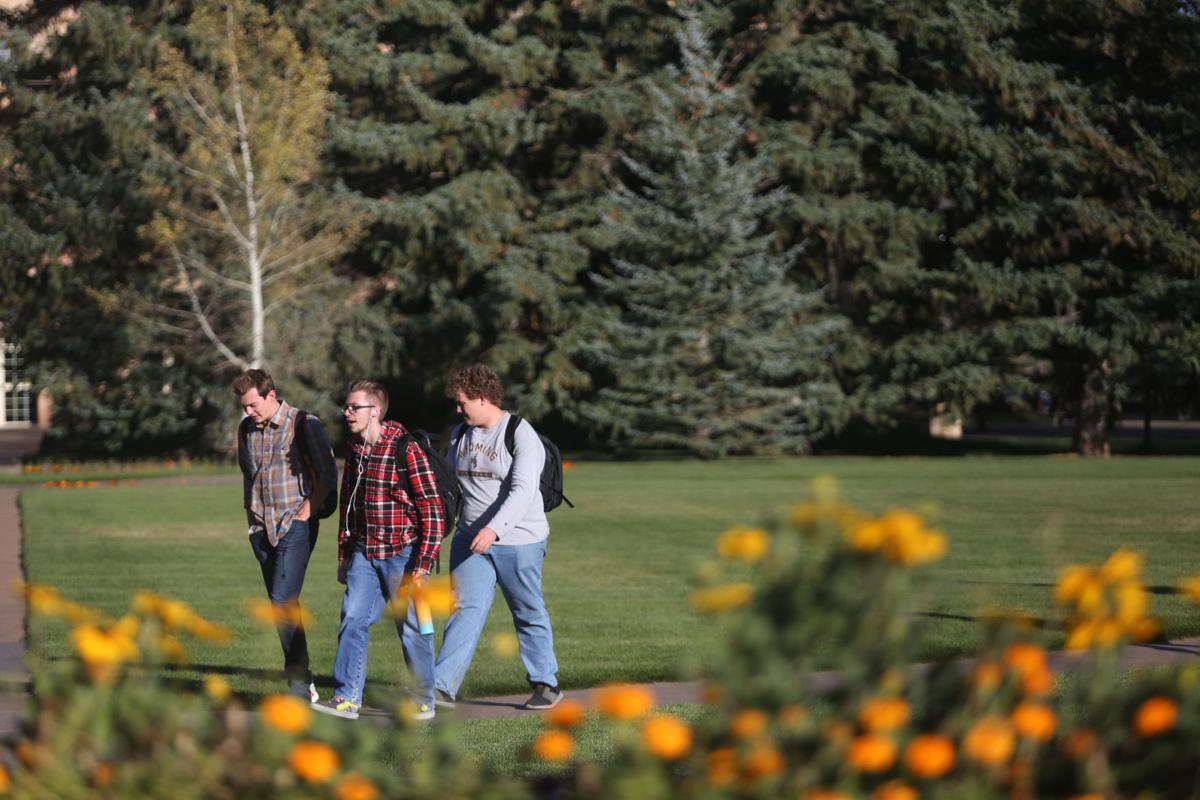 As it prepares to cut its budget amid free-falling state revenues, the University of Wyoming will receive $6.6 million from the federal government's coronavirus relief efforts, money that will be spent to help students affected by the virus.
The money is part of the federal aid bill called the CARES Act, which dumped hundreds of billions of dollars into a broad range of stimulus efforts nationwide.
It can't be spent to replace existing expenditures within the university but will instead be used to help students with financial difficulties, UW spokesman Chad Baldwin said.
The university has raised $552,000 in donations from within its own foundation and from throughout the state, all of which will go to helping the more than 900 students who've applied for the aid. The university previously set aside $2 million to continue to pay student employees.
According to USA Today, nearly $6.3 billion had been earmarked for student aid. Significant groups of students won't be able to access the funds, like those who don't qualify for federal financial aid.
Baldwin said the university was looking at other federal options to help it deal with the virus pandemic.
As first reported by the Laramie Boomerang, acting UW president Neil Theobald instituted a hiring freeze at the university earlier this week after he was told by Gov. Mark Gordon to prepare "to curb expenditures dramatically and probably for some time to come."
Baldwin said it wasn't clear yet how the university would handle the cuts, nor is it clear the magnitude of the shortfall. Four years ago, the university was slashed by more than $41 million, prompting it to eliminate hundreds of positions amid other cost-cutting measures.
"The University is entering challenging times," Theobald wrote to campus earlier this week. "The double whammy of a global pandemic and a sharp decline in the energy market has touched everyone in Wyoming. The University of Wyoming is no exception."
The trustees have set aside reserves, Baldwin said, though to what degree they tap into that money is up to them and has yet to be determined.
Baldwin said no decision had been made about what the school will do in the fall, though that it would reflect the impact COVID-19 has had on everyday life. Though he stressed nothing had been determined definitely, he said students may be boarded one to a room or large lectures may be delivered online, rather than in person.
"Our goal is to reopen this fall, that's our goal, with rules and regulations to help assure the safety of students and employees and everybody," he said. "And all those things are being explored.
"We all realize having students back on campus doesn't necessarily mean it's business as usual," he continued. "There are going to be some things differently than we would have in other semesters."