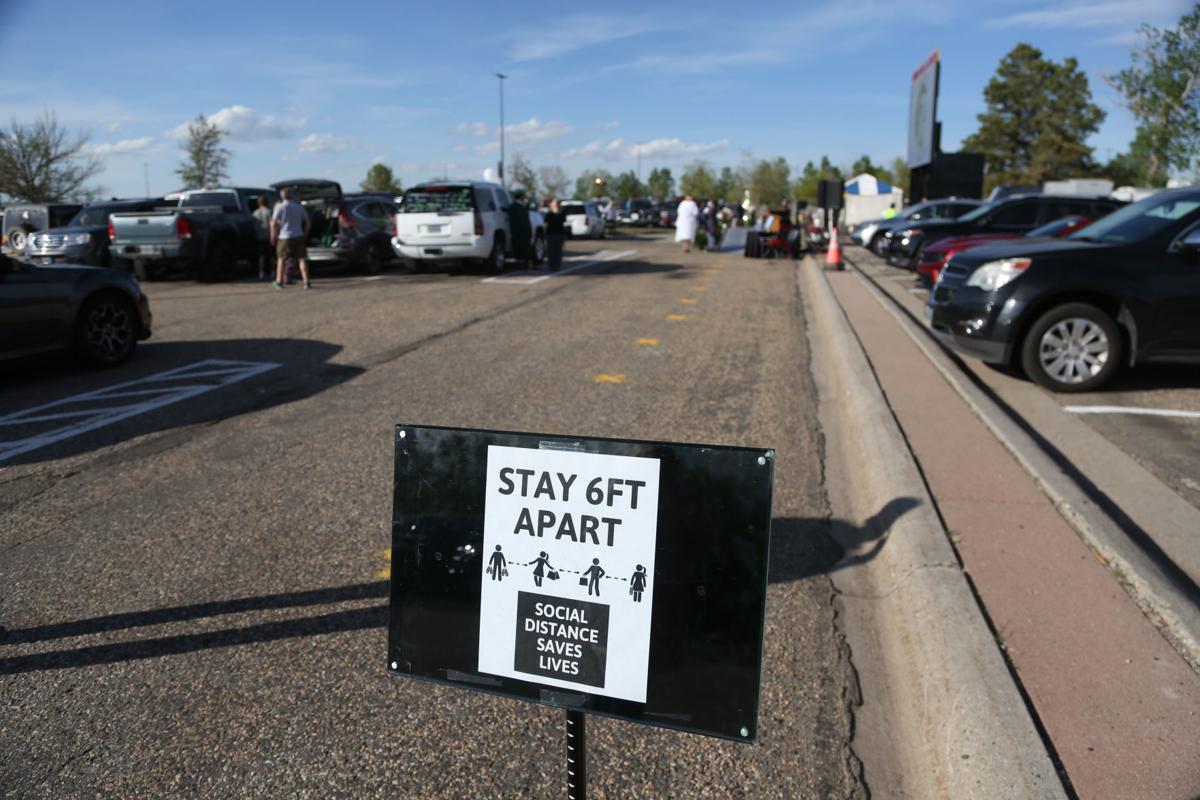 The state Department of Education released guidance Wednesday to set parameters for schools reopening this fall, parameters that include face coverings when possible and changes to everything from transportation to cafeteria service.
The state's 48 school districts are all required to submit their own plans in accordance with the guidelines in the coming weeks. The state's blueprint establishes requirements within three scenarios: the loosest one, in which school is open and learning is largely in person; a "hybrid" scenario, in which a mix of in-person and "adaptive" learning (digital and virtual, largely) is necessary because of health orders; and closed, in which school buildings aren't open and learning is virtual.
In both in-person scenarios, face coverings are recommended "to the greatest extent possible" when social distancing isn't possible.
The plan requires districts to submit plans that meet the three scenarios in four different "focus areas": communication, safety and wellness, school operations, and instruction and technology. The four areas will guide districts' plans for when students enter and leave the building; when students or staff show signs of illness; working with local health officials on passing periods when hallways will be more crammed; and how students are transported to school, with social distancing, face coverings and sanitization all prioritized.
"Our efforts to adapt to the COVID-19 environment have been immense over the last three months," said superintendent Jillian Balow, who appeared at a Wednesday news conference announcing the plan with Gov. Mark Gordon. "Today, as we look to open schools in the fall, I am confident that we will be successful and also transform our school system for the better."
Wyoming's schools finished the spring 2020 semester online, after Gordon and Balow announced in mid-March that they were recommending schools be closed. In May, health orders were loosened to allow certain groups of students to return to school buildings, and there has been no previous indication that schools would be closed heading into the fall.
In the Natrona County School District, school board members have repeatedly stressed their determination to have school return in the fall. Local health officials have been less committed, though they too have said it's important for schools to reopen.
The reopening of schools has been a complicated matter for health officials and districts across the country. While children aren't necessarily susceptible to severe cases of the novel coronavirus, they do carry the potential to spread the disease to grandparents or other older people in their lives, who do have a higher risk of becoming seriously ill or dying.
Last month, top administrators in Casper said they were already in the process of drafting their own plan to ensure it would be finished in time to move into place. Summer school has started, and the district has received the go-ahead for certain athletic events to begin this summer.
The blueprint released by the state includes pieces that all districts must include in their plans — like maximized social distancing within schools — as well as recommendations and considerations, like if staff and students should use different entrances and partitioning certain areas to reduce crowding.
The plan calls for districts instituting cafeteria plans that maximize "social distancing, use of face coverings, and appropriate hygiene measures" while eliminating "self-serve options from district nutrition services." It recommends not allowing parents to bring snacks into schools and providing alternatives to water fountains.
Concerned about COVID-19?
Sign up now to get the most recent coronavirus headlines and other important local and national news sent to your email inbox daily.