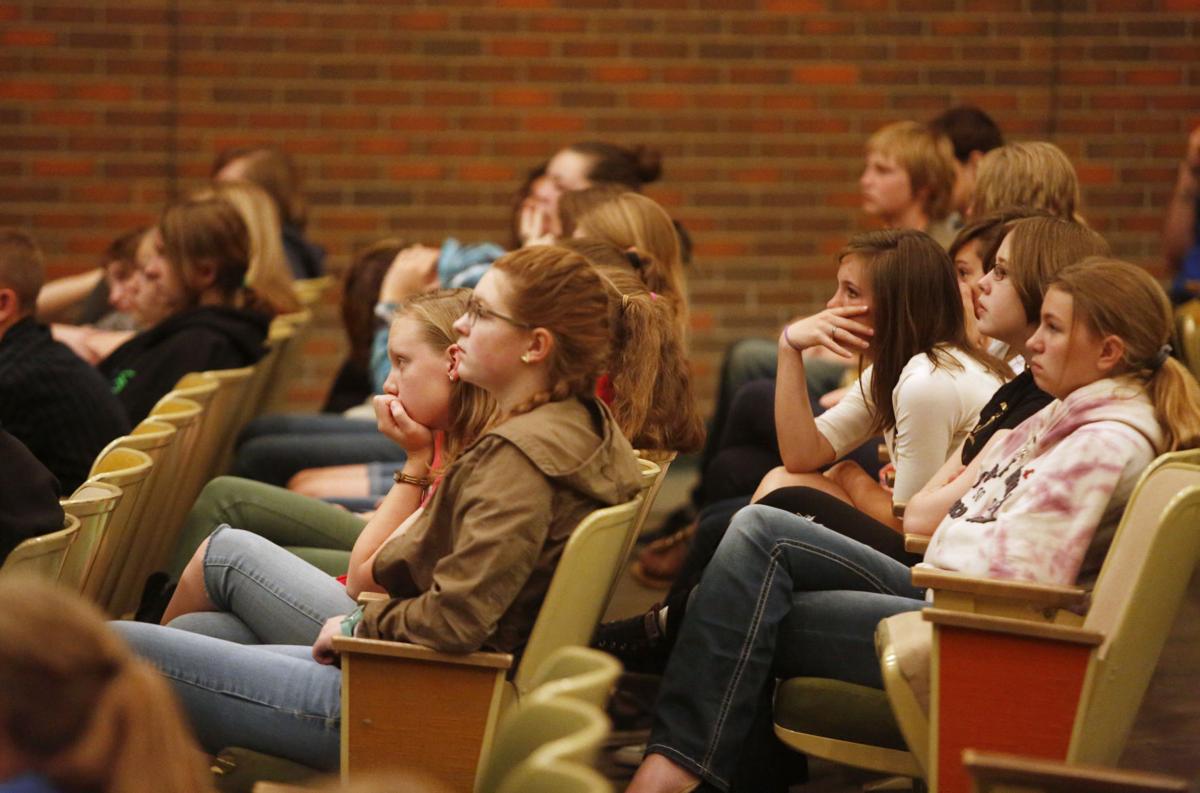 If all goes as planned, three Wyoming school districts will soon have the means to establish virtual mental health counseling for their students. Experts say it could be a first step toward addressing a climbing teen suicide rate in a state where many cities and towns lack mental health providers.
The Wyoming Department of Education has applied for a federal grant that would provide $9 million over five years for school districts in Evanston, Rock Springs and Rawlins to pilot a teletherapy program. 
The money would come from the Substance Abuse and Mental Health Services Administration, which the education department already works with to deploy a separate grant that helps certain districts provide in-person counseling with their local providers.
"What we know though is in Wyoming we have so many communities that are rural and don't have access to services," explained Laurel Ballard, director of digital learning and innovation at the state education department.
The new grant would provide the selected districts with a program manager to handle the administrative burden of erecting the telehealth connections as well as for a Master's level counselor or social worker for each district. In addition, a portion of the money will be spent on school-wide education initiatives around improving student mental health.
If the state is awarded the telehealth grant, nearly 1,900 students could potentially have access to counseling services, and money would be earmarked for students without health insurance. 
The Wyoming Department of Education has tapped the Wyoming Behavioral Institute to provide the virtual counseling. A spokesperson for the facility said they aren't ready to discuss the program, but that they have hired a telehealth coordinator and have plans to launch youth telemental health services in the near future.
Telehealth has boomed nationally and in Wyoming over the last 18 months. Wyoming Telehealth Network director Andrea Shipley said before the pandemic, there were about 400 registered telehealth providers in the state. Now, there are nearly 2,500.
"At this point, the usage of telehealth has plateaued," she added, but said most providers are keeping the option available. Virtual calls are still making up between 15-20% of providers' appointments, she said.
Despite the plateau, Shipley said she thinks the technology has a lot of potential to increase access to mental health care. Already, it's the No. 1 reason Wyomingites use virtual medicine.
Shipley is a "huge advocate" for the education department grant. She recently completed her Master's thesis researching the role teletherapy has in teen mental health care.
"A telehealth visit isn't going to work for everyone," Shipley said, but added most students have a lot of digital literacy and some may be more comfortable in a digital counseling appointment than face-to-face.
"A nice thing about telehealth, you're able to access a care provider in a private way," she said. The real key, however, is how virtual appointments can improve access.
High suicide rates "have always plagued Wyoming," Shipley said. Numerous studies point to various reasons why suicide in Western states is particularly high. They range from altitude to light pollution to the ratio of firearms to people. Limited access to providers is almost always noted.
"The one that seems to be the lowest hanging fruit is (improving) access to care," she said.
In a previous interview with the Star-Tribune, Daniel Cossaboon, a school psychiatrist in Cody who has advocated for state policy requiring suicide prevention training for students, said the lack of access to local providers was one of the biggest hurdles for Wyoming teens needing mental health treatment.
"Do we have access to mental health (care)? That kind of depends on where you live," Cossaboon said. "One of the biggest challenges that we face in Wyoming is that we're a frontier state, so you may not have immediate access to mental health treatment even if you're seeking it."
And the need for these programs is real.
Nationally, teen suicide is on the rise. It was the second-leading cause of death for 15- to 24-year-olds in 2019. But in Wyoming, the problem is particularly severe.
On average nationwide, fewer than 14 individuals per 100,000 from age 15 to 24 died by suicide in 2019. In Wyoming, it was nearly 34 per 100,000 people, according to state data. That's about a 40% increase from 2016.
Among residents 15-19 years old, Wyoming had the second most suicides in the nation in 2019 — behind only Alaska.
Independent reports from students are also on the rise, according to data from Wyoming's Safe2Tell program -- a confidential tip line for students to anonymously report safety concerns or threats of violence.
Tips related to suicide accounted for nearly 32% of the total reports received in March, compared to less than 12% the year before, according to a state document. As the proportion of suicide-related tips has increased, so has the overall number. In March 2020, the program received 113 "threats of suicide" tips. This year, it received 142.
Cossaboon said he was optimistic telehealth could begin to bridge the gap for students in need.
"We're learning a lot about teletherapy and they're opening up access to that," he said. "I think we're going to see a huge increase in telepsychiatry and tele-therapy post COVID, which is a little bit of a silver lining. So I think that will help with the access."
The education department will learn if it gets the money by mid August, Ballard said. If Wyoming isn't awarded the grant, she said the department will continue to pursue other federal dollars.
Follow health and education reporter Morgan Hughes on Twitter @m0rgan_hughes